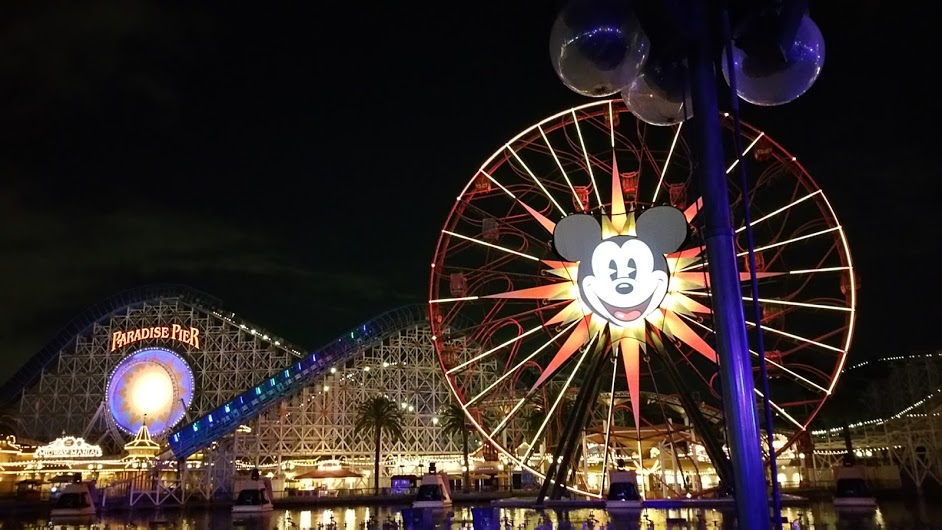 This site contains affiliate links. Please read our Policies for information.

Disneyland's 60th Anniversary Celebration is in full swing at Disneyland Resort. We brought you the live scoop last week while we attended the exclusive media preview, but while there I also had a chance to do some video segments with Disney Cast Members to get first hand information on all the amazing things surrounding Disneyland Diamond Celebration.
This video guide provides you with everything you need to make the most of Disneyland Diamond Celebration during your next trip.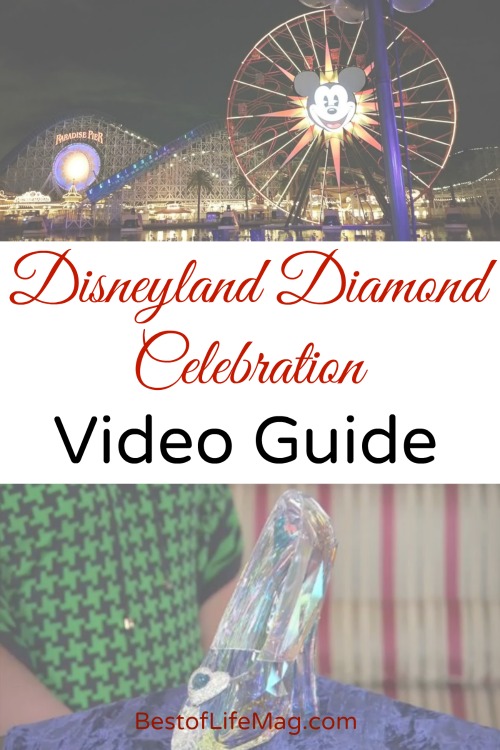 Diamond Days for Disneyland's 60th Anniversary
Diamond Days is an ongoing sweepstakes that just started on May 22nd.  During their first week, they have aways a Disneyland Resort Vacation Package and a two-carat Blue Disney Diamond! The special Disney diamonds even have finely engraved Hidden Mickey's in them that you need a special lens to see; there are so many prizes to win during Diamond Days as Alli shares during our video segment. Someone will even win the coveted glass slipper that has a blue topaz and diamond pendant worth $28,000! Watch the video and go to Disneyland.com/60 for details on how to win.
Disneyland Diamond Celebration Merchandise
There are over 500 special Diamond Celebration merchandise items available to purchase!  Truly Disney magic at its best.
Take a look at the video to see some of the most prized items including the glitter jacket. Want!  Our son is a Vinylmation collector so was thrilled to see that there are special Disneyland Diamond Celebration Vinylmations, one of which we are offering as a Disneyland 60 giveaway to YOU!
3 New Shows for Disneyland 60
Claudia gives us all an overview of the three new shows at Disneyland for Diamond Celebration honoring 60 years since Walt Disney's dream came true when Disneyland opened.  There is truly so much to see and take in during these shows so be sure you check out our Disneyland Diamond Celebration facts and photos for additional details.