This site contains affiliate links. Please read our Policies for information.
Buying an infant car seat is one of those truly momentous occasions when you are expecting a baby.  It can also be an agonizing decision.  There are so many to choose from and so many things to consider.  Of course safety is your number one concern but there are many other features to consider.  Britax has long been considered the ultimate in safety, comfort and mobility.  Their newest infant car seat, the Britax Endeavours, exceeds all expectations.
Keeping your newborn baby safe is important to every parent and the Britax Endeavours car seat has the latest safety features to help.
Recently, during National Child Passenger Safety Week, I had the opportunity to check out the new Britax Endeavours infant car seat and got a close up look at the great features you've come to expect from Britax along with some new and really parent-friendly developments.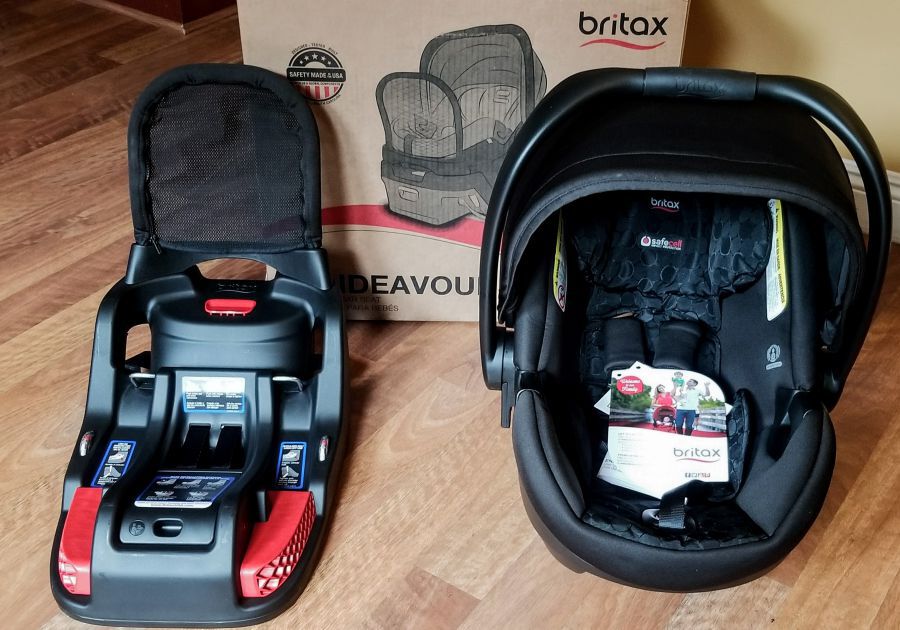 Britax Endeavors Features
The features you have come to expect from Britax are all included in the Endeavours.
 Click and Go Feature.  The Endeavours was designed to work with the Britax Click and Go System.  It can be safely attached to any Britax base or Britax stroller.
Easy Adjust Harness.  The Endeavours quick adjust 2 position buckle makes it easy to fit the straps to your baby without rethreading the seat.  There is also an easy release harness button so you can loosen the straps and readjust as your baby grows.
Comfort and Easy Maintenence.  With Britax standard deep seating, plush padding, and soft fabric, your little one will be as comfortable as can be in the new Endeavours!  And maintaining that comfort and cleanliness is effortless with super easy to remove covers that can be taken out and cleaned without ever removing the harness.
Safety First.  Britax has an amazing reputation for safety with 2 layers of side impact protection, a steel frame, easy LATCH installation and dual level indicators to let you rest easy knowing your car seat is installed correctly and as safe as can be.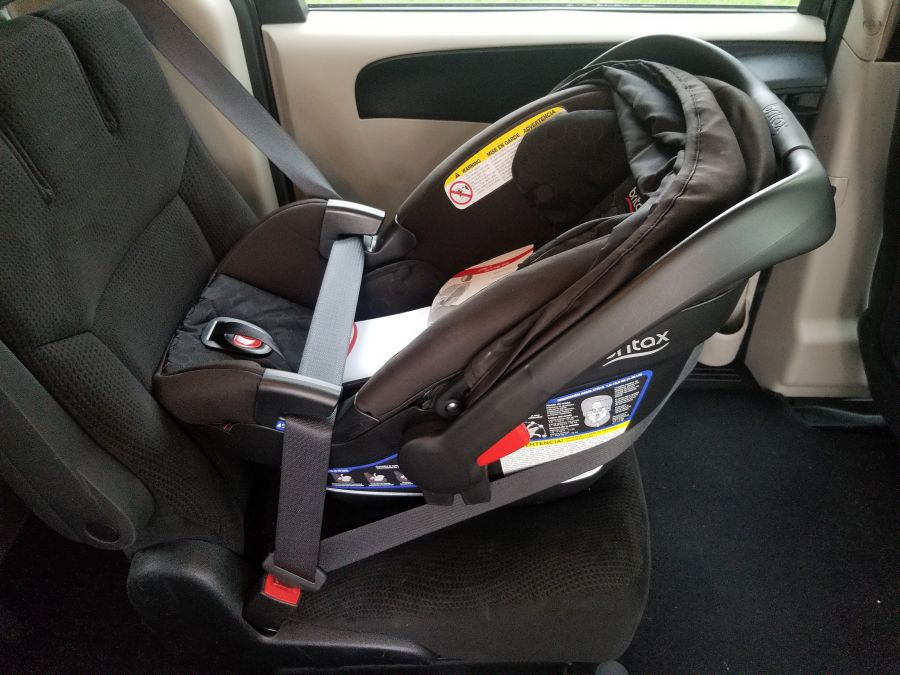 Of course, all these features are enough to convince you that the Britax Endeavours is the best car seat around but I have saved the best for last!  Where was this invention when I was struggling with removing and reinstalling car seat bases?
European Belt Guide for Effortless Travel and Mobility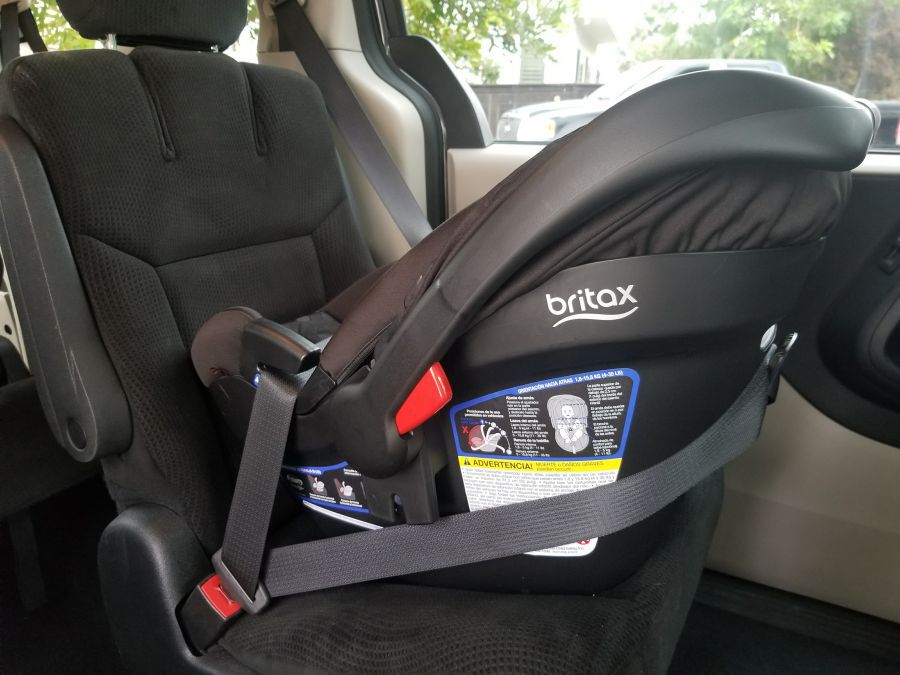 The new Endeavours is the must-have infant seat for any traveling family or parent who is on the go.  With the new European Belt Guide feature the Endeavours can be quickly, easily, and most importantly, safely installed without a car seat base, into any car, using the lap belt!  Just place the car's lap belt through the seat guides.  The lap portion of the belt goes snugly over the seating area and the shoulder of the belt tucks into the guide at the back of the seat.  Then all you do is click the belt in place, tighten and go!  There is even a built-in level line on the Endeavours you can check that the seat is installed properly.  This is simply a must-have feature for busy parents and can make jumping into an Uber or loading the family into a rental car on vacation painless!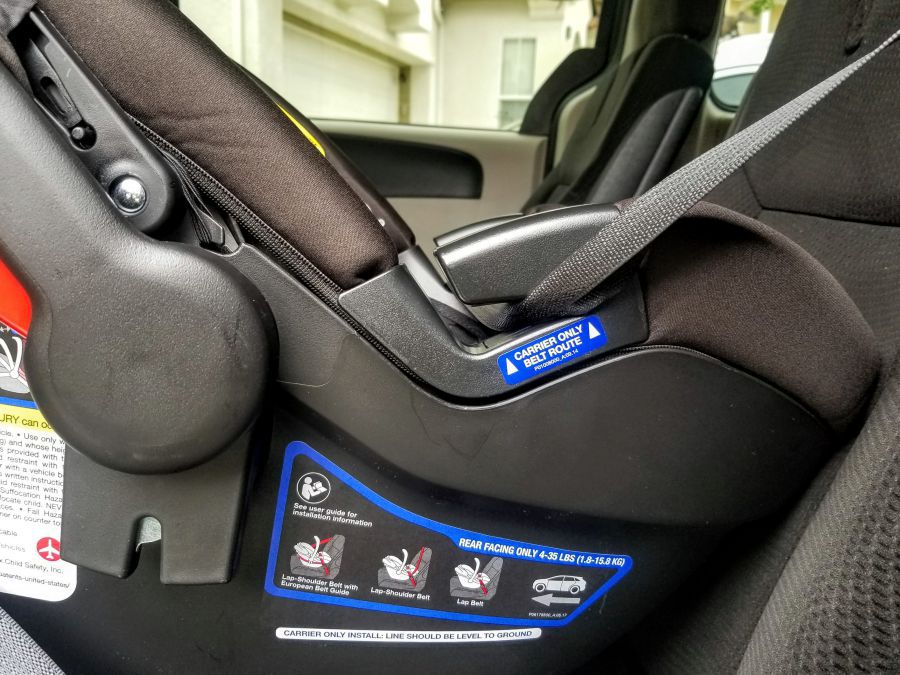 Britax has outdone itself once again with the new Endeavours infant seat.  At just under $300, this is a smart investment in your infant's safety and comfort but it's the new European Belt Guide that really seals the deal.