This site contains affiliate links. Please read our Policies for information.
Popcorn is a favorite treat for everyone in my family, but even more so by my husband. I've never met someone who takes popcorn as seriously as he does. When we went looking for the best homemade popcorn, the search was long and difficult. But when we finally found it, we knew we had to share it with everyone.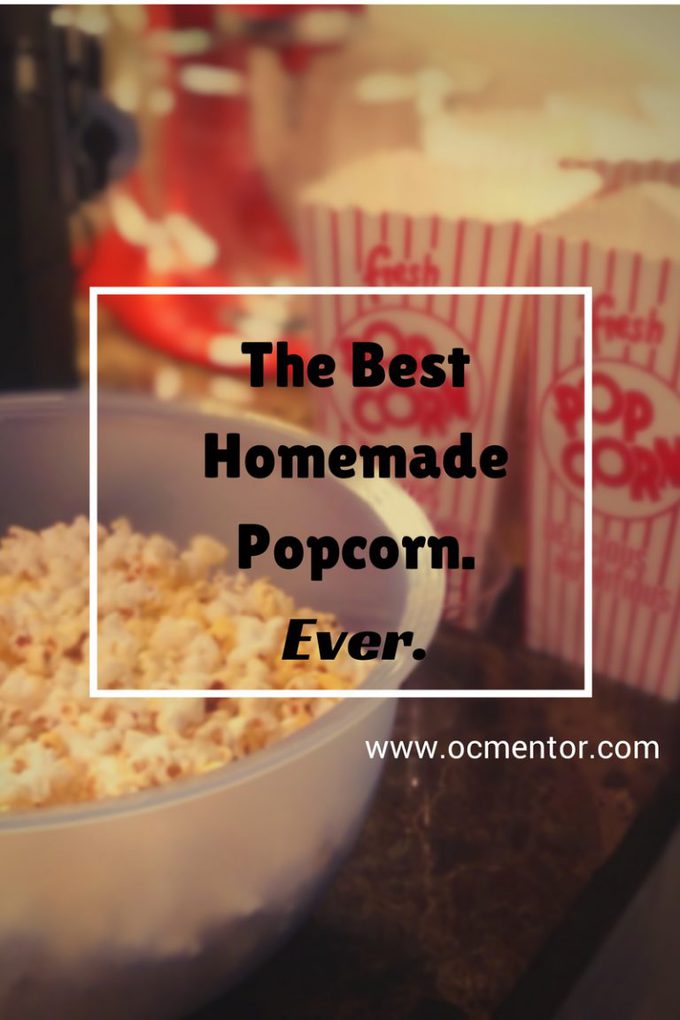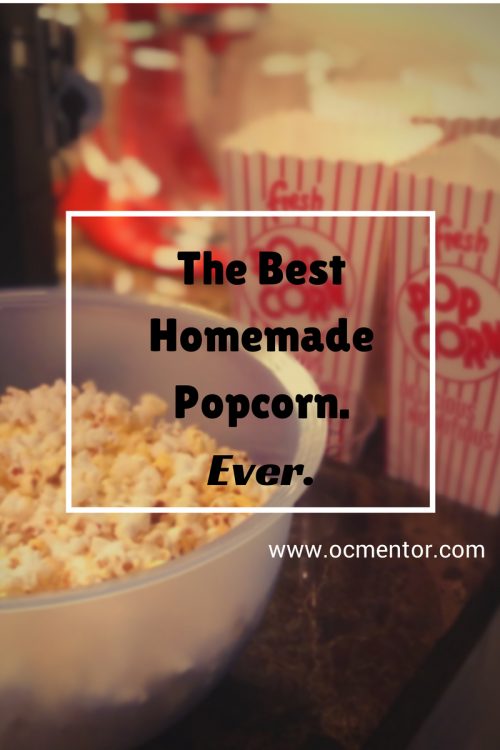 Finding the best homemade popcorn recipe was very important to my family; we've succeeded and want to share the goodness with you.
My husband loves his popcorn. He carries his own popcorn salt to movie theaters and has long dreamt of having a true popcorn machine in our garage. Desperately searching for a way to shower in popcorn goodness for Father's Day. It's unbelievable – and here's what you need.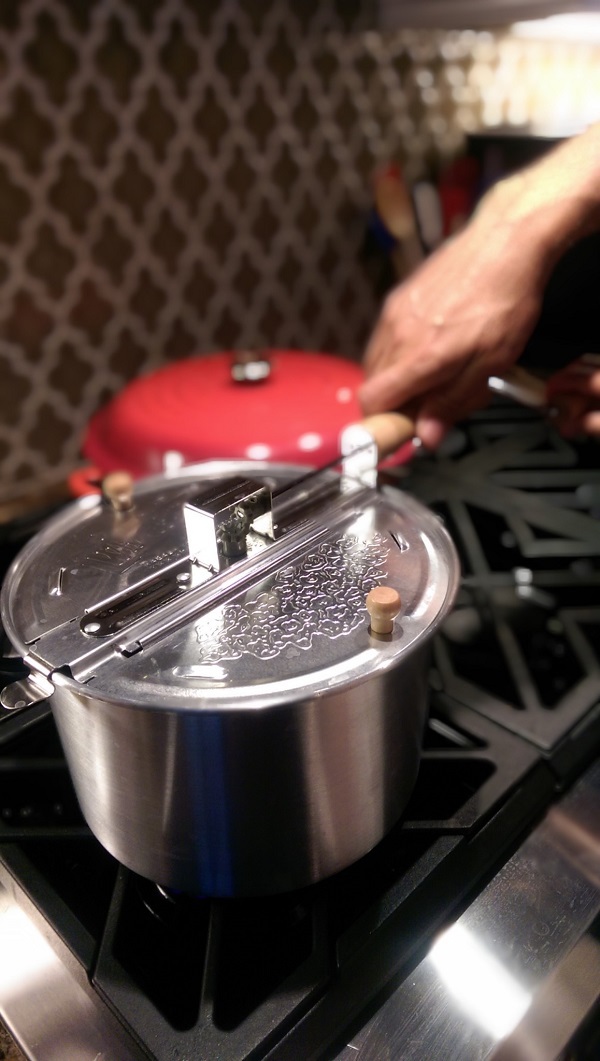 A Whirley Pop
What's a Whirley Pop you may ask? It's the most simple and amazing invention ever that allows you to pop your own popcorn at home without burning it and without half a bag of kernels left over.
Honestly, words do not do it justice.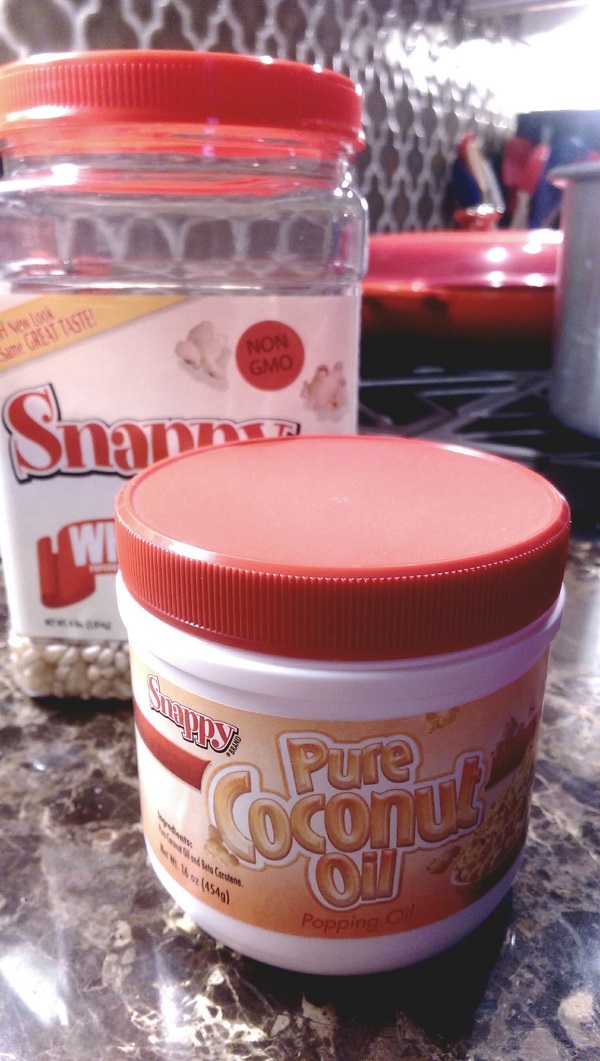 Snappy Popcorn Kernels
Because they're snappy and awesome. They produce the freshest tasting popcorn and cook to completion leaving zero kernels behind.
Use 1/2 cup of kernels.
Coconut Oil
I hate the taste of coconut and am here to tell you-you cannot taste a lick of coconut on your popcorn. But you need it to cook your kernels as it resists high heat allowing you to make the best popcorn.
Ever.
Use 1 Tbsp of coconut oil.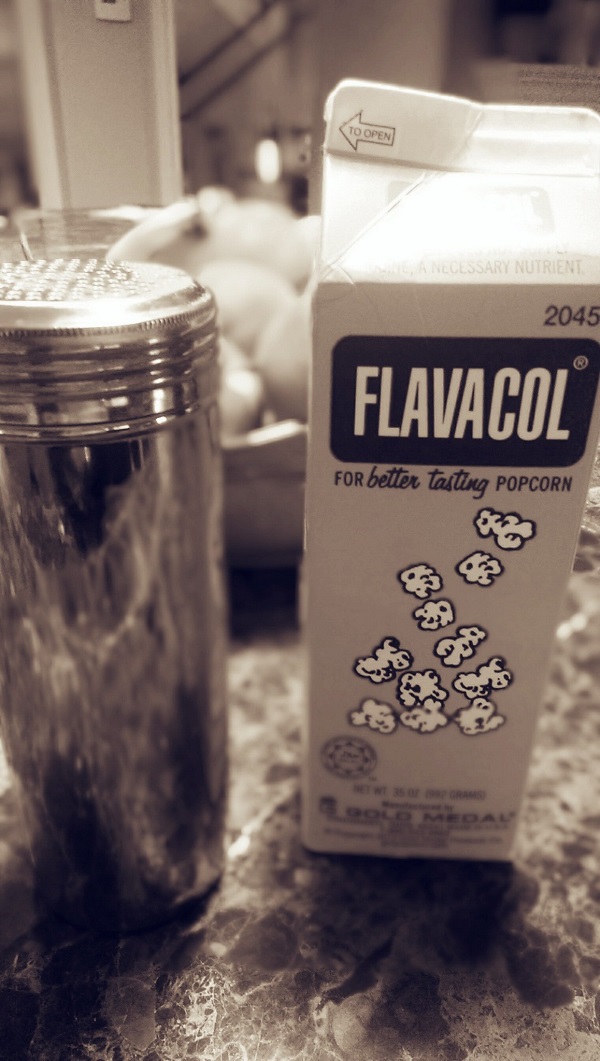 Sea Salt and Butter or Flavacol
Sea salt and a drizzle of butter make for a yummy batch of popcorn but we found a magical ingredient that allows us to get movie theater popcorn at home.
Enter Flavacol – salty buttery goodness that you simply shake into the Whirley Pop while it is being made.
Use 1/2 teaspoon of Flavacol or salt to taste.
I will be sharing a round-up of popcorn recipes you can try at home soon so be sure to subscribe to our email updates.