Win a Night in Cinderella's Castle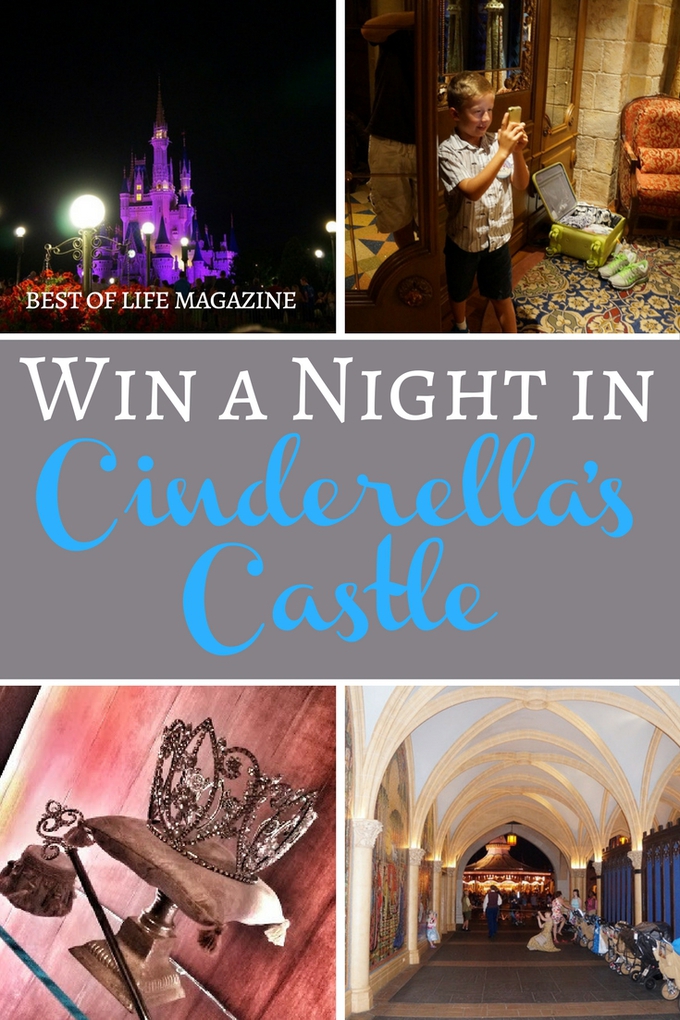 The Year of a Million Dreams was celebrated in the Magic Kingdom in 2007. During that celebration, Disney World officially launched a contest that allowed a person to win a night in Cinderella's Castle Dream Suite. The Suite was originally going to be Walt's apartment and was left unfurnished until 2005 when work began to finish the suite. While a night in Cinderella's Castle Suite at Walt Disney World costs absolutely nothing, it must be won or gifted.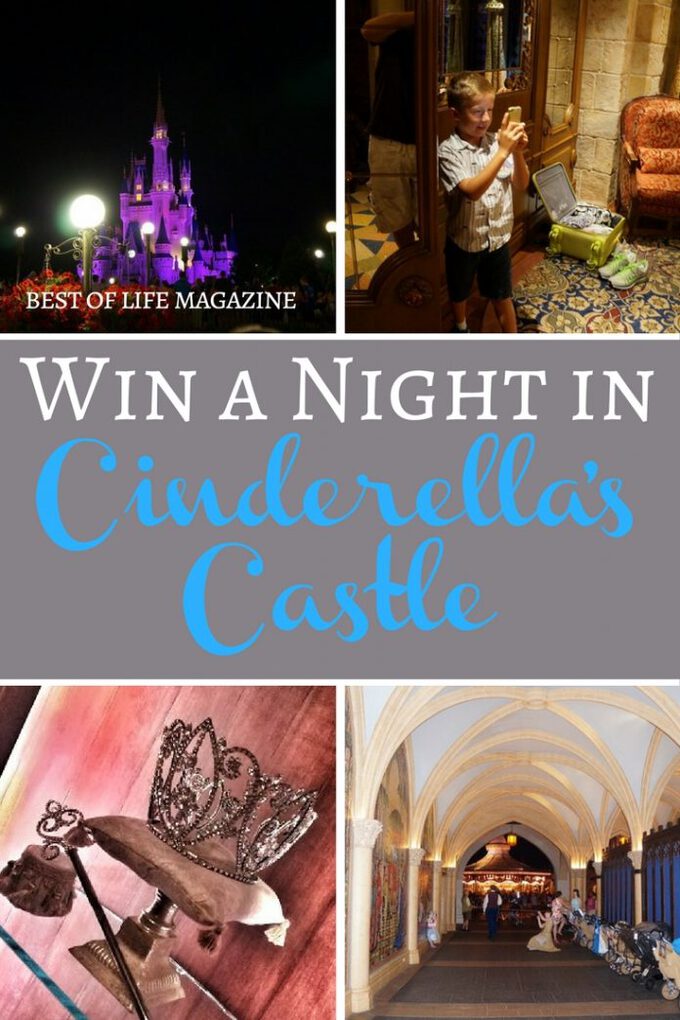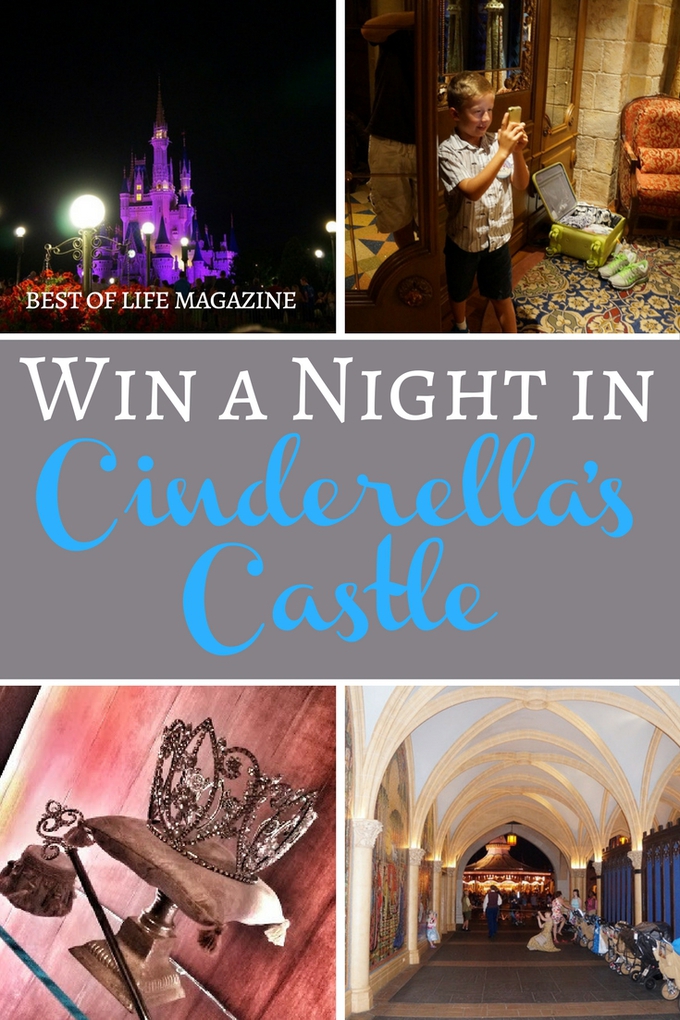 We won a night in Cinderella's Castle Suite and want to share the magic of our day as Disney royalty with you. Come inside and see photos of the suite!
2013 was filled with so many blessings for our family, but we all agreed that one of the "Best of" moments for us this year was winning a night in the Cinderella Castle Suite at Walt Disney World. To make it even better, we were fortunate enough to win the night and stay in Cinderella's suite as a family on our son's 9th birthday. For the Disney dreamer he is, this was a complete dream come true for him and our entire family.

The prized evening was not something any of us expected as we packed our bags for the 2013 Disney Social Media Mom's Conference. As the conference came to a close, my name was randomly selected to win the Grand Prize giveaway of the entire conference.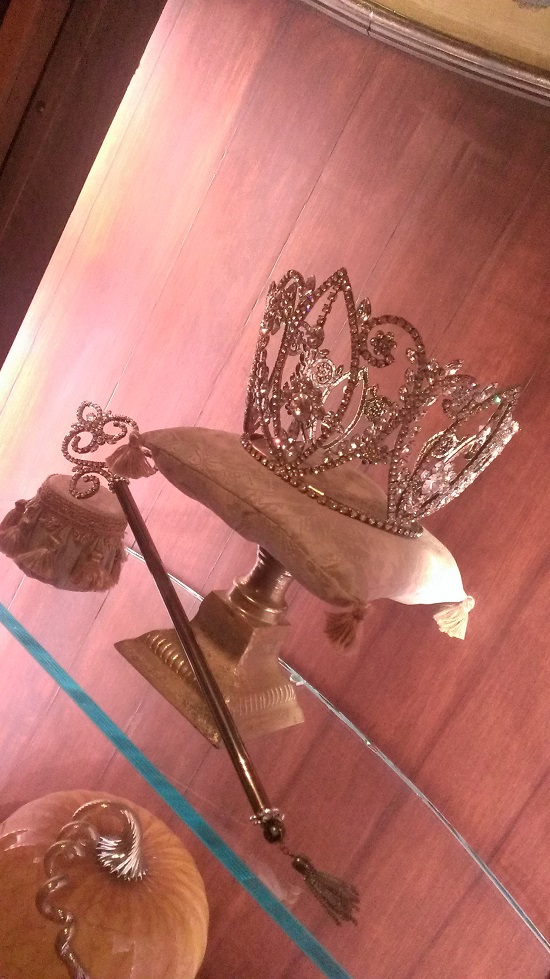 Ironically, just a few days earlier, Ava, in her sweet six-year-old heart, had asked if we could sleep in the castle. She has been a Disney Princess fan since as little as I can remember and thought it was something we could buy for the family. At the time I had said no because, well, what are the chances?
My eyes teared as we walked in the secret door and saw Cinderella's crown.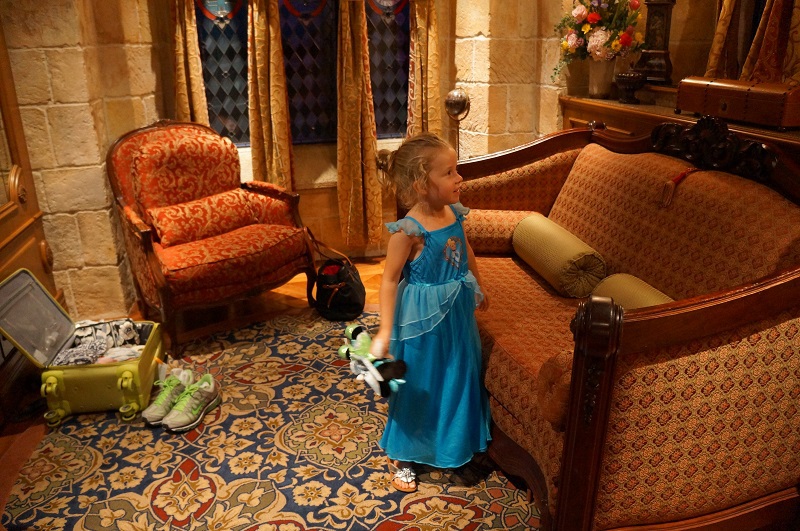 There really were no words to explain how happy it made me to come home from the conference and tell our children that we actually did win a night in Cinderella's Castle Suite at Walt Disney World.

Being Welcomed to Cinderella's Castle Suite
Arriving at Disney World with the intention of hitting the parks and then ending up spending a night in Cinderella's Castle Suite is not something anyone can anticipate. We received the most VI of VIP treatment that we will ever know as we were escorted to the Castle Suite and around the park thereafter. We were given handmade chocolates that were just the beginning of the special treatment received. While we felt like royalty throughout our trip, it was the actual suite that blew us away. The only downside is as you may expect, leaving.

A Night in Cinderella's Castle
The suite truly is out of a storybook, and we were in it! Did I mention that we stayed a night in Cinderella's Castle on Calvin's 9th birthday? Yep-not quite sure how we can top that. We toured the Castle Suite room by room, detail by detail, just taking in how lucky we were to be seeing this with our own eyes. After we toured the Castle Suite and rolled around on the beds like we won the lottery, our escorts took us to the park for an evening of personalized fun. FastPass lines are even more magical when your very own Cast Member swipes their card to let you through. And when they wait in a short line with you and your children request to sit with them instead of you on rides- well that's my 2013 Disney Side moment.