This site contains affiliate links. Please read our Policies for information.

This post on back to school tips for busy moms is sponsored by SignUp.com. All opinions are our own.
I am not a mom who wants to spend hours a week at school, largely because I have a business that I love. But, it's also partly because I don't want to. As our son enters 8th grade and our daughter enters 5th, it appears to be working out okay. Back to school tips for busy moms help me stay sane during an incredibly busy time of year.

Back to school season is such a busy time of year! Stay sane – AND organized – with these back to school tips for busy moms.
Just like I don't want to spend hours a day – or week – at school, there are those that do. And thankfully, there is enough for all of us to do in order to help teachers, coaches, and other important people in our children's lives do their jobs well.
Volunteer for Organized Activities
If time is short, I choose to volunteer for school or sports activities that I know will be organized. Magic happens when I do this because the organizing parent is just as appreciative of me as I am of them.
They use sign-up services like SignUp.com to keep everything – and everyone – organized. Everything flows and the time I do spend volunteering is well spent for everyone involved.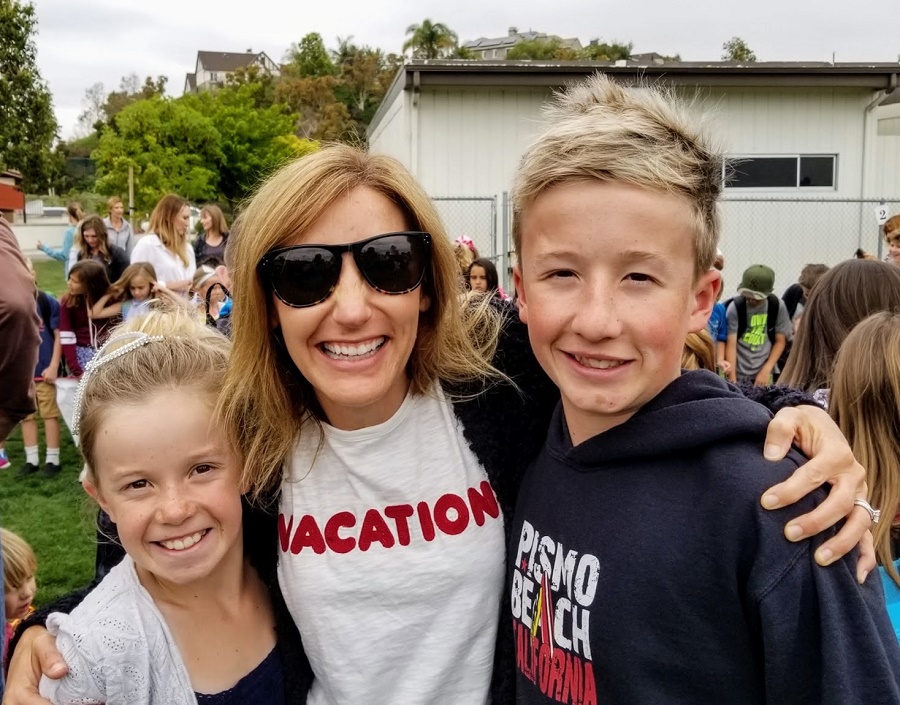 Use your Strengths
When our kids were younger, I always volunteered for reading groups or to help do small groups for kids that needed a little extra help. I was a special education teacher and reading specialist in my former life and see how stressed teachers are with large class sizes. And the kids?
Sadly, it seems they have to just figure out how to deal if they don't get a skill or concept so it helps them, too. When I fill out forms for teachers, I always let them know my degrees and passion for teaching reading and tell them to use me in the best way for their classroom.
Some years they don't need me as much as others, but they always enjoy having the freedom to utilize me as they need.
Be Okay Saying "No"
Why did it take me SO many years to figure this out? My husband may ask the same thing. 🙂
We put so much pressure on ourselves as parents and sometimes we just can't do it all. Say no and be comfortable letting others jump in.

Help in Other Ways
Our swim club is great at understanding that not everyone can be available for our meets and events. They provide a variety of options for parents to get involved. Whether through time, buying food for a meet, a connection to a company that can help with team supplies, or cash to help absorb the extensive costs that go toward hosting a swim meet, they are open.
However you help or volunteer during back to school time and throughout the year, it is all welcome and we take advantage of it.

Don't Reinvent the Wheel
Most of the time volunteering for back to school or sports events means making a list to track what is needed, who is involved, and communicating with those involved.
This is where SignUp.com makes my life so crazy easy and takes the stress off! I can duplicate lists from previous events, access everything I need on the go from mobile, and make it easy for everyone to get involved.
What are some of your back to school tips for busy moms?