7 April Fools Prank Ideas for Friends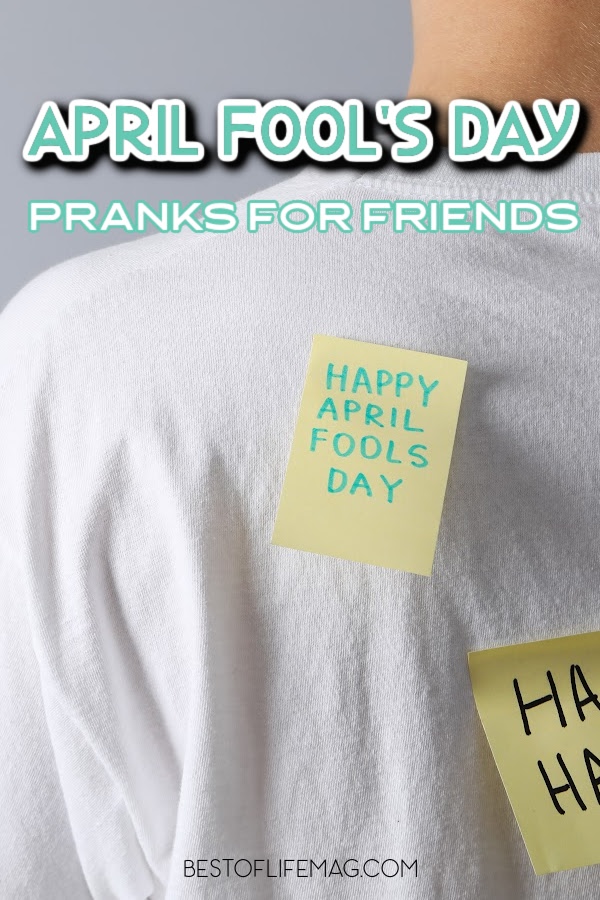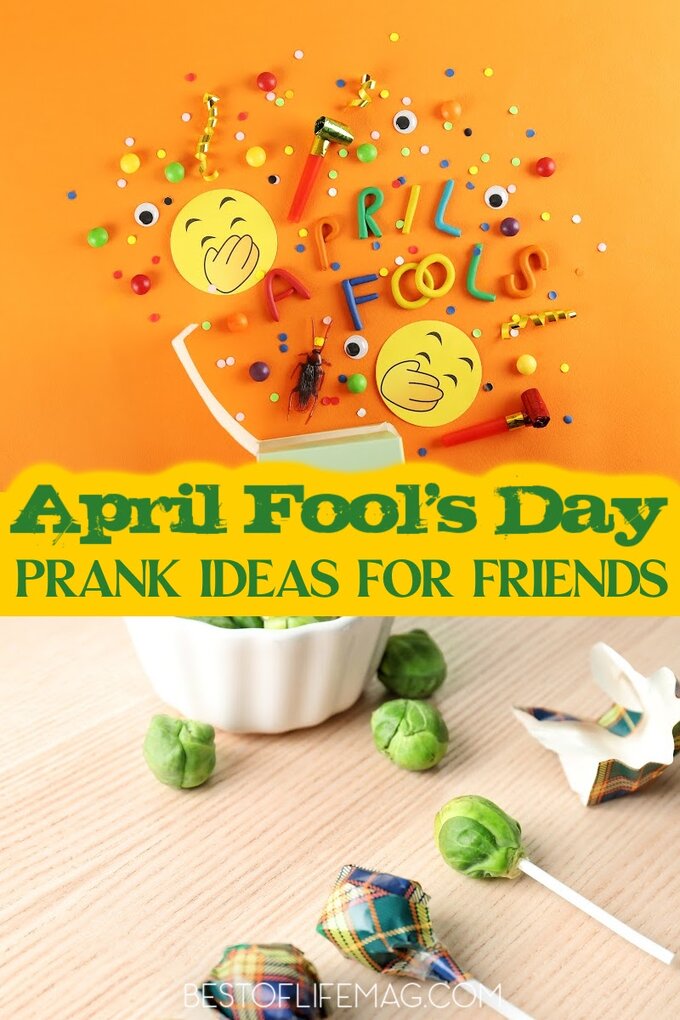 Friends are the easiest people to prank. You know your friends, you know their limits, you know exactly what they would fall for. You will also know your friends are good ones when you can laugh at each other and finding the right April fools prank ideas can put that to that test.
Friends are the people in our lives who we can laugh at in a loving way. If they fell, we could laugh and if they hit their head, we laugh. So, it makes sense that if we pull a great April Fools prank on them, we laugh hysterically. If the friend you prank is a good friend, they will probably just laugh a little with you.
However, if the friend is a great friend, they will aim to get you back. That is why you need more than just one good April Fools prank ideas. This is not to say you aim to start a prank war. But if there was a day of the year to start a prank war, this is it. Time to get your evil pants on people, we are headed to the trenches.
Friends are as important to us as our families and they deserve the same, sometimes cruel, love we give to our loved ones. The same goes for April Fool's Day. Maybe you've already pranked your husband, or pulled an epic prank on your wife, and need someone else to prank.
So why not use these April Fools prank ideas on your friends? After all, friends are good ones when you can laugh at each other and finding the right April fools prank ideas can put that to that test.
April Fools Prank for Friends Ideas | The Loud Seat
A good prank brings the unexpected to a common situation. For example, we all take a seat at some point during the day. But we don't expect us taking a seat to make a loud noise. That is, unless you're a seasoned pro on April Fools Day.
Get an air horn and tape it in the perfect spot under their chair. The goal is to make it so when someone sits in the chair, the air horn will go off. This will catch your friend off guard, make them literally jump out of their seat and get them in the mood for pranks to come.
Paid Subscription
You will need to download an app that hides your real phone number when sending a text message for this prank. Once you do, send your friends a text message that says, "Thank you for your payment of $9.99 to receive daily pics of BLANK." Of course, you can fill in the blank.
Then send a picture of whatever you said along with the phrase, "To stop receiving pics of BLANK, reply STOP." Obviously, you don't have to stop. This prank is one of the best these days since people have so many subscription services. It can be hard to recollect which services you may have subscribed to in the past.
Brown "E"
We set our expectations as soon as we have something to expect. For example, you are told a friend is bringing you brownies. Expectations get set and you start to look forward to those brownies. Not an unhealthy expectation, just a casual one. But if those brownies are inedible, then those expectations let you down.
It's time to let your friends down today. Get some brown construction paper and cut out giant letter E's. Then put them in a baking pan and cover with foil. Give them to your friends and ask them to help themselves to some brow-E's.
Mayo Donuts
That same expectation from the brownies comes into play with the donuts. There is not a person alive who isn't a fan of donuts. Of course, everyone has their preferences, and you will need to take those into account with these April Fools prank ideas. This prank requires the victim to be a fan of jelly-filled donuts.
The first step is to get jelly filled donuts, or donuts that you can fill yourself. Except, we won't be putting jelly in the donuts. Replace the filling or fill unfilled donuts with mayonnaise. Then pass out to the unsuspecting victims.
Tomato Bomb
The best April Fools prank ideas might get a little messy. That's okay, there is always the cleanup which you and your victim can do together to repair the bond you once had before the prank. This one should be done on hard flooring with nothing that can get stained nearby, besides the victims' clothes.
Take a half full bottle of ketchup and turn it upside down so the ketchup fills the top. Then, flip it over and add a spoonful of baking soda. Turn right side up and let it sit, do not shake the bottle. Let someone else do that when they need the ketchup and stand back when they do.
Multi-Lingual
This prank can be a bit of a pain in the neck for the victim. Our phones are important to us now. Everything can be found on our phones. That makes this prank a notch above the rest because you will essentially be taking all of that away from them.
Borrow your friends' phone and change the language settings to a language they don't know. Hand it back and walk away; or run, whichever works best. The one thing we would suggest is looking up how to change the language back beforehand. You will want to have the fix for this one before you break it.
Bless Me
Germs are a big deal now so this prank might not have aged as well as others. But also, good friends should be able to laugh this one off. Of course, be sure you do this prank to a friend you know very well, not a new friend or someone you don't have a good relationship with.
The goal of this prank is to make the victim think they just got sneezed on. Obviously, that can be a very risky thing now. That just means you need to be careful who you do this prank to. Add some water to your hands and stand behind your friend. Make a sneezing sound and spray the water onto the back of their neck.
More April Fools Ideas
5 April Fools Jokes for Young Kids | Kids aren't left out of the fun. In fact, this is a good chance to teach your kids how to laugh things off.
10 April Fools Jokes for Any Age | In fact, everyone at every age should be getting in on the action.
5 April Fools Ideas For Your Wife | Husbands already know the game, they eat, sleep, bathroom break this lifestyle.
Awesome April Fool's Day Pranks to Play on your Husband | But wives also know that they get the final word, or prank in this situation.