This site contains affiliate links. Please read our Policies for information.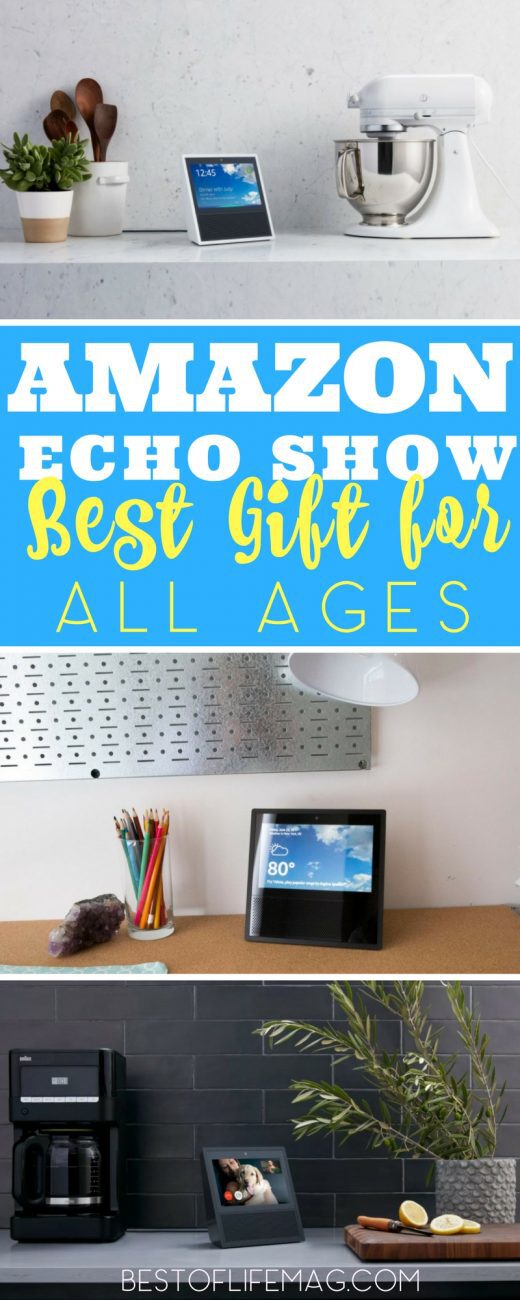 We are complete tech junkies. Complete. Which makes holiday shopping a breeze since there seems to be a never ending supply of tech gifts for every age and skill level. Give that we are self-proclaimed Amazon device junkies as well, holiday shopping is made that much easier. Amazon makes a wide range of tech products that make perfect gifts including our newest favorite, the Amazon Echo Show. The Echo Show takes everything we have come to love about the Echo and brings it to life with a 7 inch touchscreen.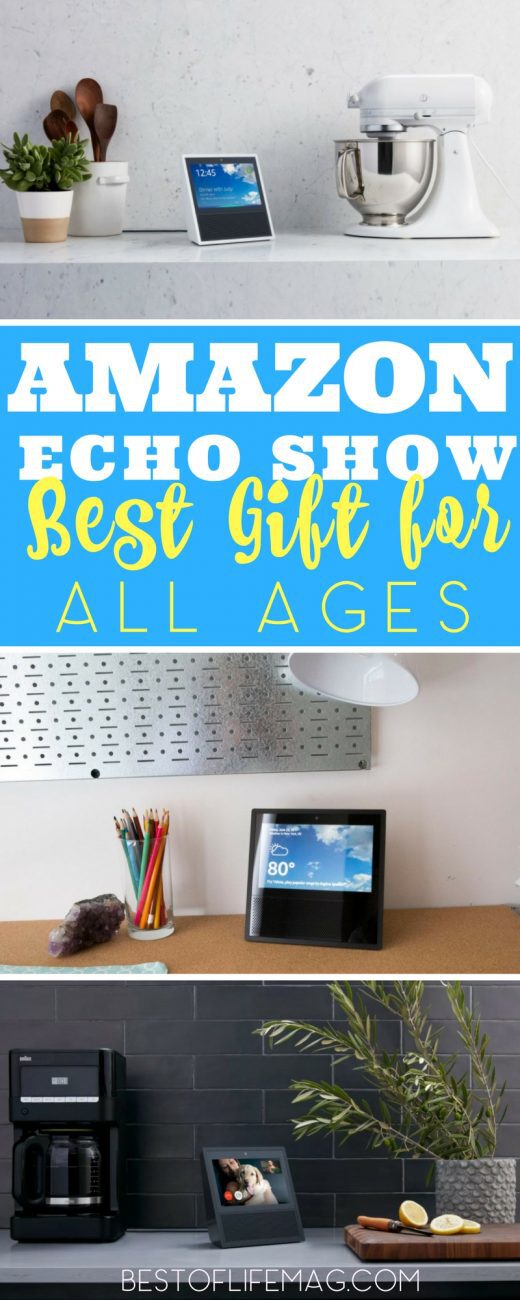 The Amazon Echo Show makes for the perfect tech gift by bringing loved ones closer and making life just that much easier.
When choosing a gift for friends and family, it's always nice when you can find one you just KNOW they will love. There are so many things to do with the Amazon Echo Show that make it a no brainer for a best gift, but here are some of my favorites!
Alexa, Drop In
Life is busy for all of us, which is why we love using the Drop In feature on Alexa. We use it like an intercom as we have Echo Dots in other locations. Dropping in to tell the kids to come down for dinner is easy and fun for the kids.
My mom has an Amazon Echo device as well so it gives me peace of mind knowing she can use her voice to get a hold of us if something ever happened.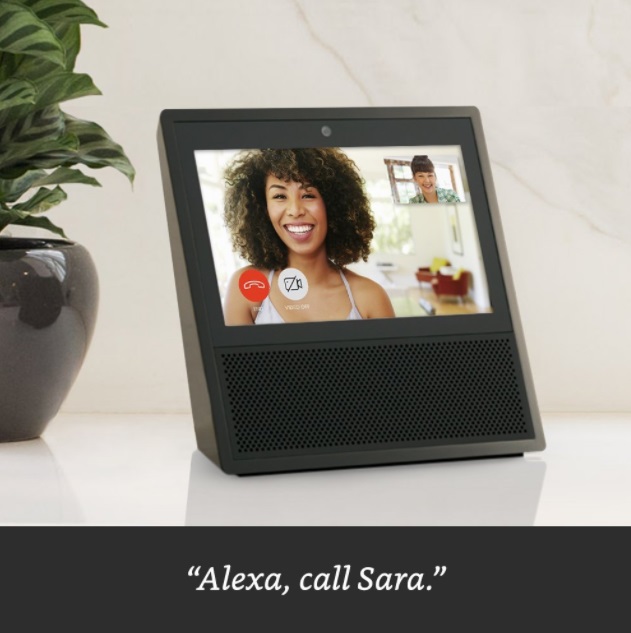 Video Call Family and Friends
We spend so much time in the heart of our home – the kitchen. Having our Amazon Echo Show right there makes it so easy to share the everyday moments with video calls to family. My mom loves hearing about our days just as much as our children love sharing them with her. The video quality and size are so much better than a regular cell phone, too!
Video calling with the Echo Show is my overall top feature that makes this the perfect gift to give all year long.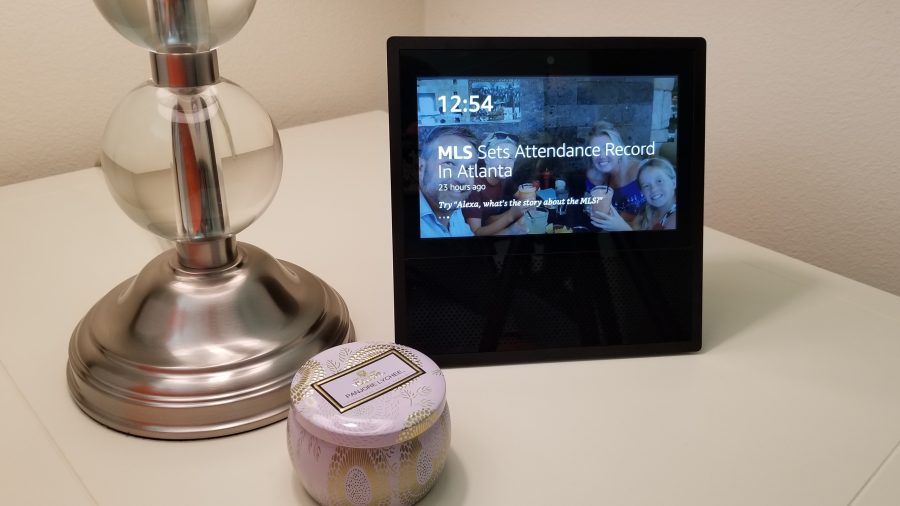 Connect Amazon Echo Show with Ring Doorbell
We recently added the Ring doorbell to our smart home and are so happy we did because we can easily use it with out Echo Show. Whether I am cooking a meal, doing homework with the kids, or enjoying a glass of wine with my husband, it's so nice to ask Alexa to show me the front door so I can see who is there.
Using the Amazon Echo Show with Ring is also great if you have older parents. Simply install the Ring doorbell for them and you can then see it on your Echo Show and help ensure they are safe and not being scammed by sales people.
Plus, each year delivery people get careless with boxes during the holiday season so it's also a great way to see just who may have tossed the box to the door that says, "FRAGILE".
Fabulous Speaker for Listening to Playlists and Podcasts
We use our Alexa devices throughout the house to listen to music and have been happy for years with them. I will say this though – the speaker on the Amazon Echo Show is far superior to all prior devices. The sounds is deeper and the clarity is amazing! Listening to our playlists, YouTube shows, and videos on our Echo Show is so convenient.
The Amazon Echo Show can be found at Best Buy and truly is one of the best gifts to give and if you need more ideas, Best Buy has picked the trendiest and best tech to gift this season in their Top Tech List.