This site contains affiliate links. Please read our Policies for information.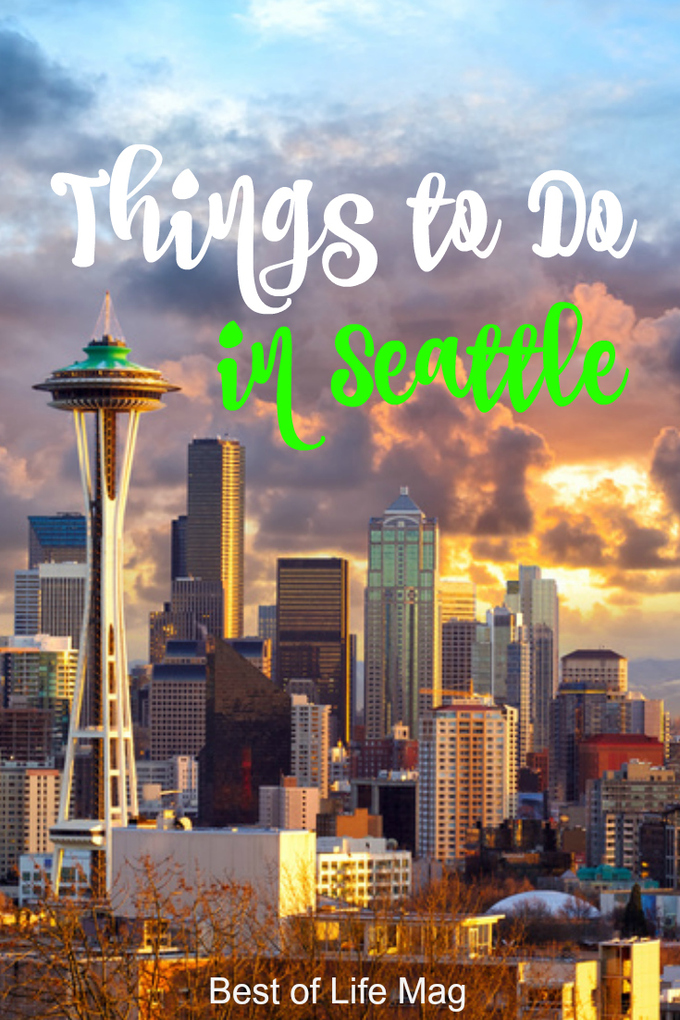 Traveling is a great way to learn new things, from new people with new perspectives. Recently, I learned a lot about myself, (thank you Colleen!) while on a trip to Seattle, Washington. I was commissioned to go on this trip to help a friend with her 8-month old twins on the flight. Having never been to Seattle, I felt it was mandatory for me to say yes. Before leaving for Seattle, I researched what people were talking about so I knew the things to do in Seattle while there. Problem is that a lot of the places people were talking about were shot down after reading the reviews of the places. Living in San Francisco, I can tell you that the tourist version of the city is nice, but it's the locals who can tell you where the real city lies.
Seattle is a favorite place to travel to for many. With so many things to do in Seattle, both the city and the people will capture your heart.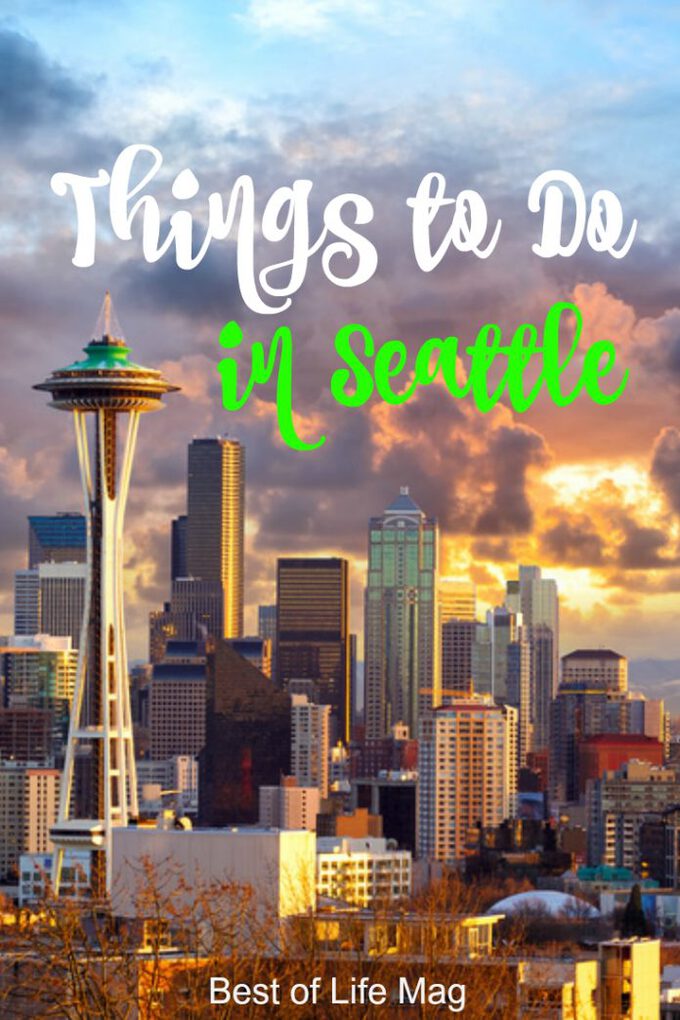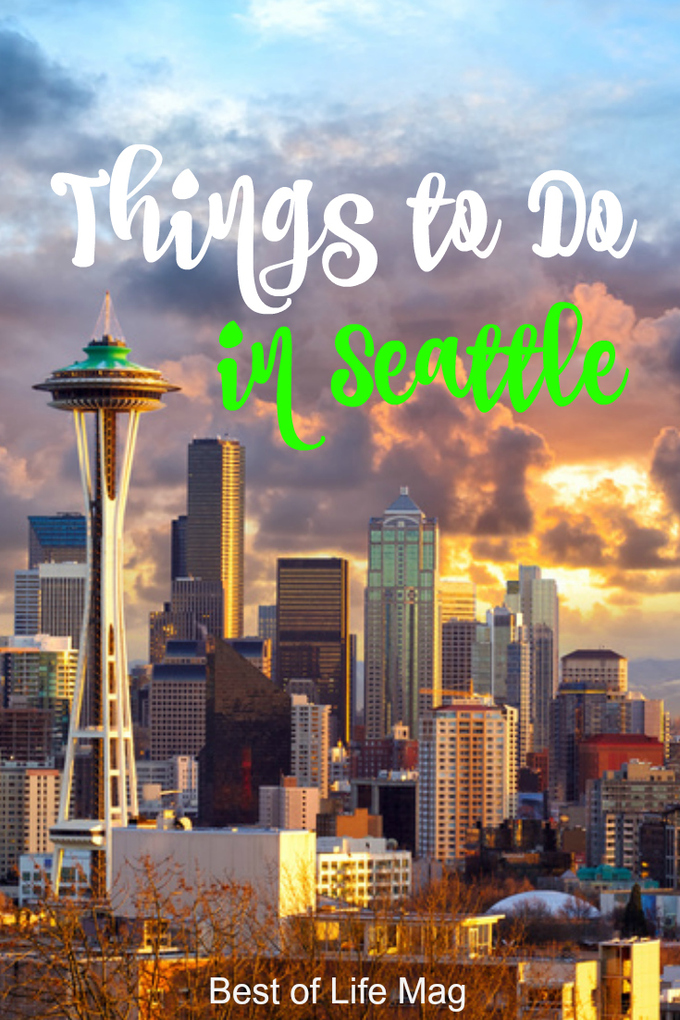 That's why instead of trying to plan this trip to Seattle before leaving, I decided I would wait until arrival to ask the locals, what are the top things to do and see in Seattle from a locals standpoint. So here's what I found to be the top things to do in Seattle, Washington.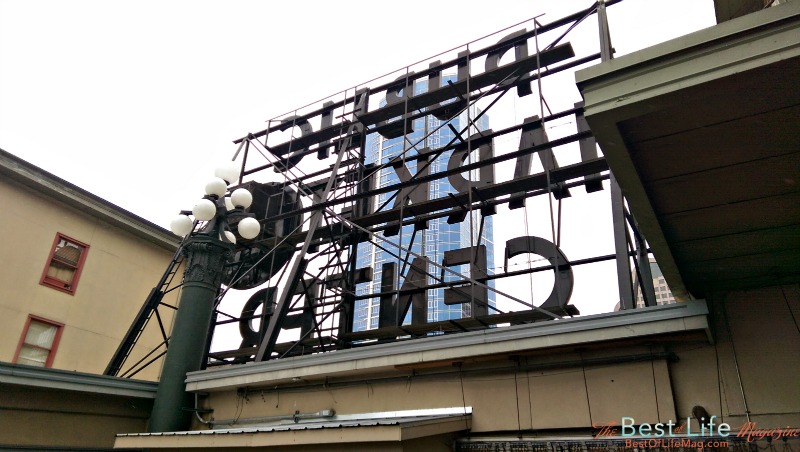 Public Market Center
While this is also a tourist spot, it's one that even the locals can attest to seeing while visiting Seattle. Located in DownTown Seattle, this marketplace is also known as Pike St. or Pike Place, the very same from your favorite coffee place, Starbucks. The original Starbucks is located here, although there are Starbucks just about everywhere now, even Disneyland.
Fremont Vintage Mall
Seattle is often thought of as the coffee mecca in the US, however, fashion is also pretty big. Nordstrom was born in Seattle and that's just one of the big names that started in Seattle. it's the smaller shops that helped make Seattle look good while enjoying their coffee or beer. The Fremont Vintage Mall is an enormous store that has hand picked vintage items from furniture to clothes.
Ye Old Curiosity Shop
For a more "Seattle" shopping experience you'll want to visit the Ye Old Curiosity Shop. The shop opened in 1899 and while the location seems to move often, the shop never really changes. You will find uniquely Seattle gifts here and may find that you walk in expecting to spend a few minutes and walk out an hour or two later.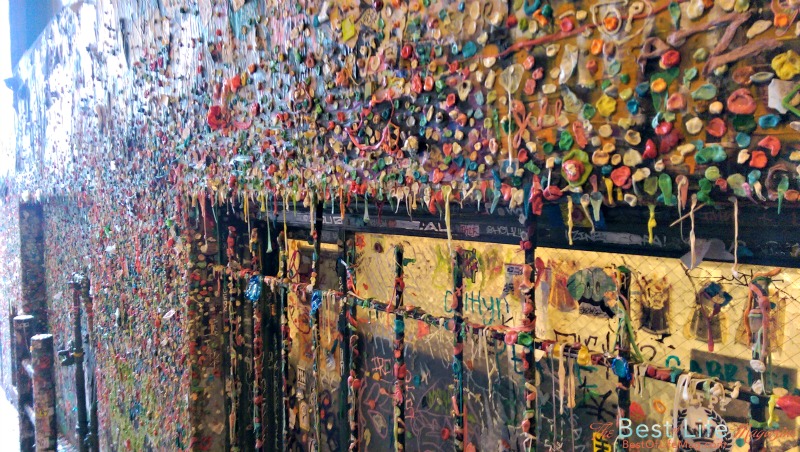 The Gum Wall
The gum wall is not for everyone, but if you're into a different form of community, then this is a place for you. Located underneath Pike Place is an alley, where you'll find walls covered with gum-chewed gum-from people's mouths. While it sounds unsanitary, and probably is, it's still a sight to see. We even left a piece of ourselves on the wall.
Nevertold Casket Company
Seattle is a unique place with plenty of unique things to do and to see. One of the best examples of that uniqueness is the Nevertold Casket Company. Walk through the doors of this store and you may walk out with not only a creepy item but a ghost or two who follow that object for eternity.
Mystery Soda Machine
This stop won't fill your day but it may blow your mind. An old soda machine sits right by the sidewalk with some of the usual offerings of a Coke machine. However, it's the button marked "Mystery" that you will want to press. The machine will then produce a drink that is not otherwise advertised. Every time you visit, try a different button and see what you get.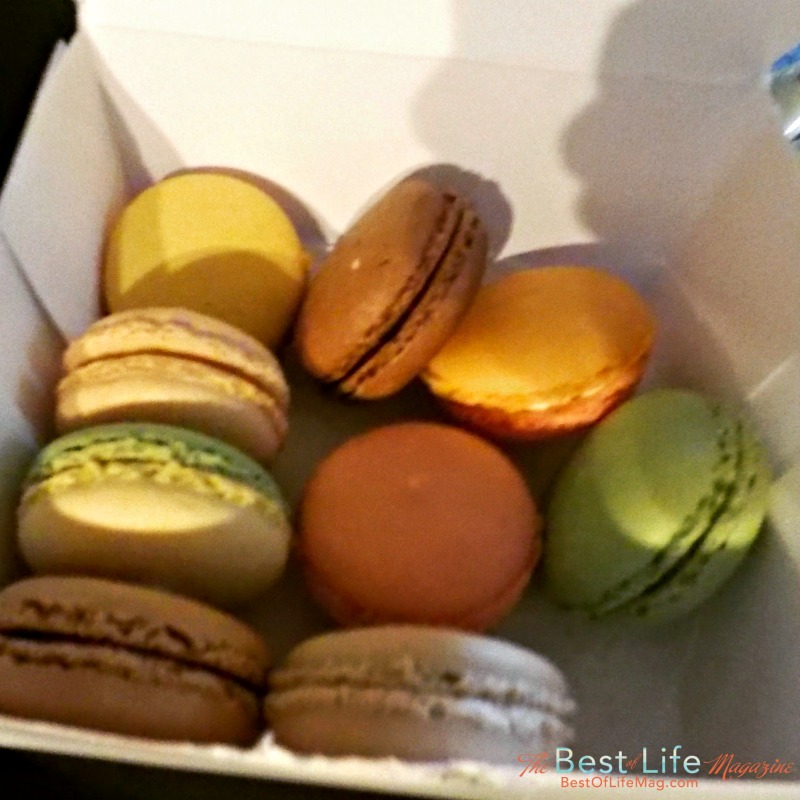 Le Panier
Le Panier is located on Pike St. and we actually walked right by it once before. We had to come back to try out their French Macaroons. It was definitely worth a return trip, in Seattle traffic to get them. If you're going to Seattle, Le Panier should be your spot for baked desserts.
Molly Moons
Since we've touched on the sweet side of Seattle, let's keep the good times rolling. Molly Moons is where you will find some of the best ice cream in Seattle. There are many different flavors that will cure your sweet tooth as well as have you over the moon with joy.
Go Seahawks!
You may not be a fan of the Seahawks but don't worry, the locals have enough love for their team that it won't matter. Even if sports in general, aren't your thing, there is just something magical about experiencing a Seahawks game. You will quickly realize that the entire city is all about their team and will want to be smack in the middle of all that love.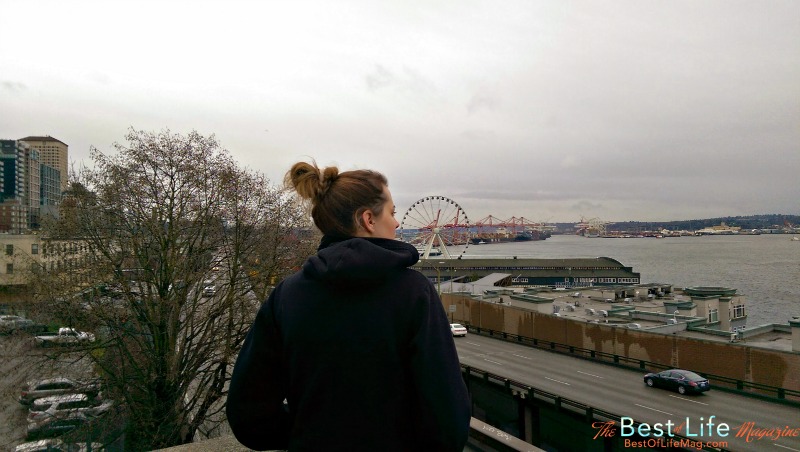 The Seattle Great Wheel
The Big Wheel is on the Seawall, and though the Seawall is under construction, the Wheel is still operational. The cars are enclosed and a great way to get great views of Seattle. Perfect for a romantic ride or a family photo opportunity.
Pacific Science Center
You will surely find plenty of unique art installations all around Seattle and the surrounding areas. One of the most popular places combines art and science and was built for the World's Fair in 1962. The Pacific Science Center was designed by Minoru Yamasaki and will fill your phone with photos.
Olympic Sculpture Park
Speaking of art in Seattle you have to mention Olympic Sculpture Park. There are 9-acres found at the park and offer visitors free views of some amazing sculptures. The park also has great spots for picnics and sun tanning if you go during the sunny days of the year.
Fremont Troll
There are plenty of public art displays that are great and should be seen, but the Fremont Troll was one of the few that we just had to see. Like many trolls, this one was given the job to ward off bad activity from under the bridge. Now, the troll has become a must-see for just about everyone in the Seattle area.
A College Campus Visit
University of Washington campus is a great place to explore, even if you're not a student. During certain times of the year, you can walk through a cherry blossom field or take a canoe trip. You will definitely want to plan this trip accordingly so you can have ample amounts of fun outside.
Discovery Park
If you did plan your trip specifically to be outside, check out Discovery Park. You can walk along the shoreline, picnic in a grassy field, and just enjoy the views. Even if the weather gets a little wet because planning didn't go accordingly, you can still enjoy the walk.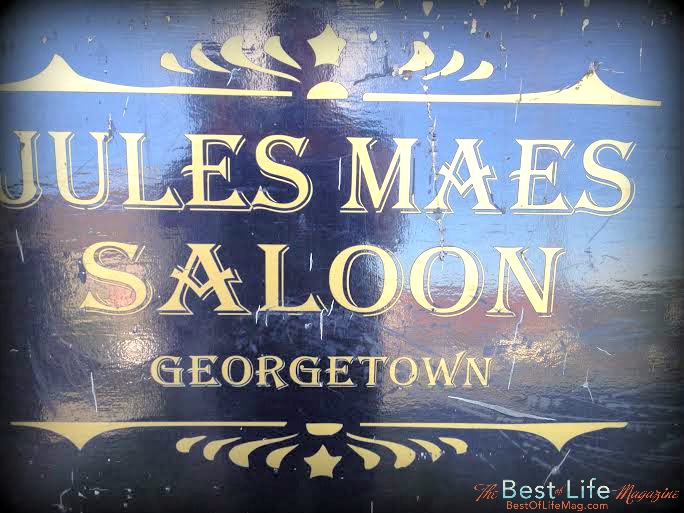 Jules Maes Saloon
The entire reason for the trip revolved around an inspiring woman, with a bigger closer than I have ever known. Mildred aka Mrs.D is part of the Maes family. Mrs.D's father had 15 brothers and sisters, and one of them was Jules Maes. Maes came to the US in 1902, living in Michigan for a couple of years. Then Maes moved to Washington where he opened up the first saloon in Georgetown. Prohibition hit, and the saloon had to hide its offerings. After prohibition ended, the Jules Maes Saloon was the second saloon to get a liquor license in all of Washington State. It's a piece of history that I was more than happy to visit, with great draft beer and a fantastic Philly cheese steak sandwich.
Brouwer's Cafe
There are hundreds of places to get coffee and Seattle is well-known for that fact. However, there are also plenty of brewing companies as well. All the breweries contribute to a growing beer scene. Take advantage of the time you have in Seattle and try some craft beers at Brouwer's Cafe.
Needle & Thread
If beer isn't your thing and you want a more classy night out, you will find it at Needle & Thread. The experience is more important than the drinks though. The way it works at this hidden bar is you tell the bartender your liquor of choice. There is no menu, no cosmos and is for the more adventurous drinker. Once you tell them your liquor of choice, they will make a drink using that liquor for you.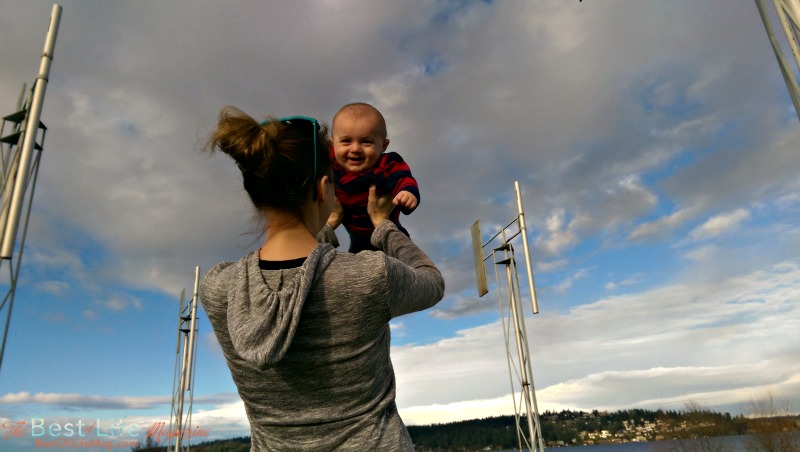 Sound Garden
The Sound Garden is part of what's known as the Art walk at the N.O.A.A. which is the National Oceanic and Atmospheric Administration. Using wind, the Sound Garden structures make sounds. These sounds have the potential to sound like music if the wind is strong enough. It's art you can see and hear with the help of nature. Be sure to have your camera ready here as well because there are great opportunities for photos. We used the HTC One M8 for this picture.
Pioneer Square
Seattle has a rich history and you will definitely want to get a taste of that. Pioneer Square is a great place to see some history in Seattle. You may also want to take a ghost tour for some spooky history lessons as well.
Hot Dogs
Hot dogs aren't part of Seattle history, but after a spooky tour, you may get hungry. Every local will tell you that the hot dog carts in Seattle are the perfect ending to any night out. If you want the true Seattle experience, ask for cream cheese, and lots of it on your hot dog. Sounds weird, but you will love it.
5th Avenue Theater
Sitting inside a piece of history is always a great way to get acquainted with a new city. The 5th Avenue Theater was built in 1926 and continues to host musical theater as well as motion pictures that will make you feel like you're royalty.
EMP Museum
If you're traveling with children or just some adult children, like me, then the EMP Museum should be on your list of things to do. Located right next to the Space Needle, the EMP Museum has some awesome exhibits. While we were there, they had a Star Wars exhibit-enough said.
Smith Tower
The Space Needle is great to see if it's your first trip to Seattle but can be viewed just fine from the outside. If you want to get an awesome view of Seattle and don't want to walk the tourist path head over to Smith Tower. You will not only get an awesome view of downtown and a sunrise, you will also get points for visiting like a Seattle native.
Seattle Arboretum
Many people travel to Seattle and think that the rain will keep you indoors. While the weather is a bit wet in Seattle, that doesn't mean you need to stay indoors. Get outside and experience Seattle like the locals. Depending on the time of year you can get treated to some amazing views of nature at the Seattle Arboretum.
Seattle is a great place to visit, yes, it rains a lot, but as our host, Colleen said, "Come in August and see why the people of Seattle love it and put up with the rain." Even with the rain, I loved it and as I was on the plane, waiting to take off for home, I couldn't help but think I will miss Seattle. There are also plenty of other things to do in Seattle, there's no way I could've covered everything in one post, or one trip even. Just make sure when you go to Seattle that you have a portable charger with you for plenty of pictures.Seattle is a favorite place to travel to for many. With so many things to do in Seattle, both the city and the people will capture your heart.Seattle is a favorite place to travel to for many. With so many things to do in Seattle, both the city and the people will capture your heart.