This site contains affiliate links. Please read our Policies for information.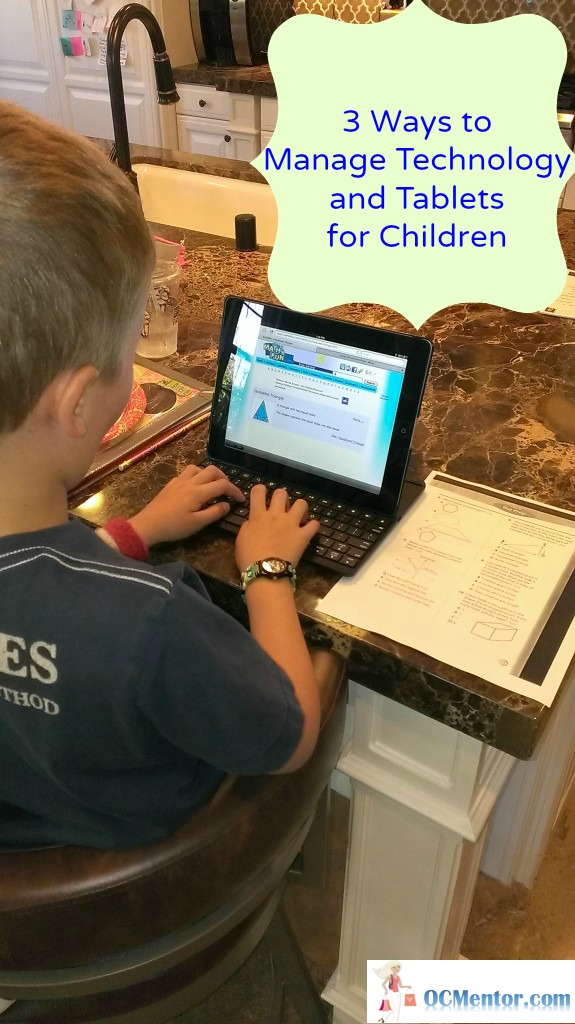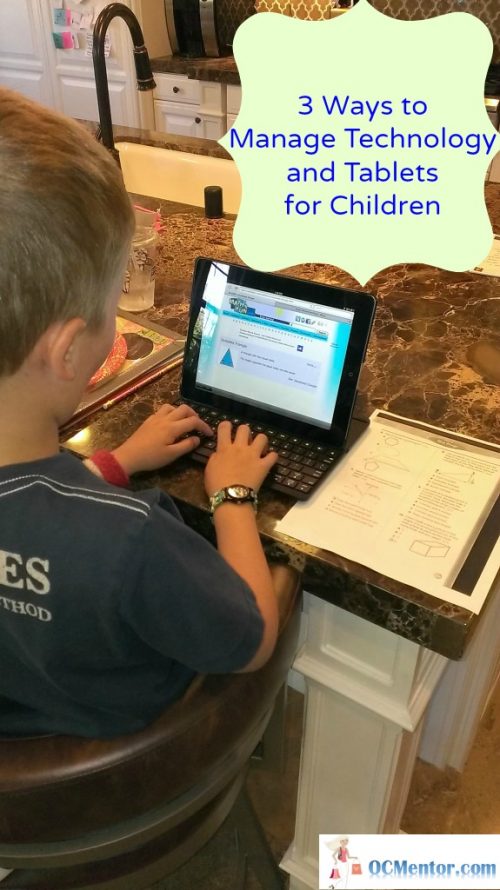 For parents of small children in today's world, technology has become an inescapable reality of life. This technology is found in a variety of forms specifically targeting young kids, even toddlers. Despite the skepticism among some parents that this could be a bad influence on the mental development of their children, more and more research is dispelling some of the fears that game-based learning and "screen time" will have negative effects on kids.
The key, it seems, is making sure your children are exposed to technology that will help them learn and stimulate their brain. This early exposure to technology will also help kids develop a comfort and fluency in technology that will stay with them throughout their lives. Here are some tips to help you wield technology as a positive asset for your child's development and find the benefits of tablets.
Invest in a child-centric tablet
Tablet computing is a great way to engage with young children, given the ease-of-use of the touch screen. But there's no need to set your iPad into the hands of your toddler  –  in fact, there's little to be gained if your child doesn't know how to use the device properly. You and your child are both better off with a child-version tablet designed for young, developing minds. These tablets are designed to be more resilient to the rough use delivered by children, and the stripped-down simplicity ensures that kids are better equipped to use the device.
A number of high-quality child tablets are out there currently, including the LeapPad, which comes stocked with a number of games and apps that kids can immediately engage with right out of the box.
Age-appropriate content
Another reason your adult tablet is poorly suited for kids is that the content isn't always appropriate. Not only is the content sometimes intended for someone of a much older age, but the platform itself is designed for an older audience, making it less effective for kids. With a child-centric tablet, you don't have to worry about whether or not content is appropriate for kids, and you don't have to watch over their shoulder to make sure kids aren't venturing off into inappropriate areas. At the same time, kids are free to explore their tablet and discover new learning tools, games, apps and ebooks.
Self-sufficient learning
Kids don't always want to be directed in their learning. A child-based tablet provides them a platform for exploring at their own pace, and wherever their whims take them. Kids will be drawn to the freedom of exploration and will enjoy later being able to teach their own parents how to play their games. This can help build confidence in their own learning skills while developing strong independence skills.
With the LeapPad and other child-centric tablets retailing for less than $100, many parents will be drawn to these learning tools, which kids will receive as toys and spend hundreds of hours playing with. That's a great investment when you consider the cost of other toys that are purchased and quickly cast aside by fast-developing kids. And with so many games and apps available, kids can graduate to more challenging games as they get older, continually reaping the benefits of a tech toy that grows with them.
This guest post is from Holly Watson, a stay-at-home mom and former financial advisor.  She blogs on behalf of Sears and other brands that help motivate her family to maintain a clean, happy home.