This site contains affiliate links. Please read our Policies for information.
While our family loves to travel, we don't always travel together. I am fortunate to have a lot of fun travel opportunities for The Best of Life Magazine,  but I always miss my children and husband. It's just how we are built as a family – we are a team.
Panasonic recently sent us their new home surveillance system and while it has many features, what I enjoy most is being able to enjoy the travel perks it provides.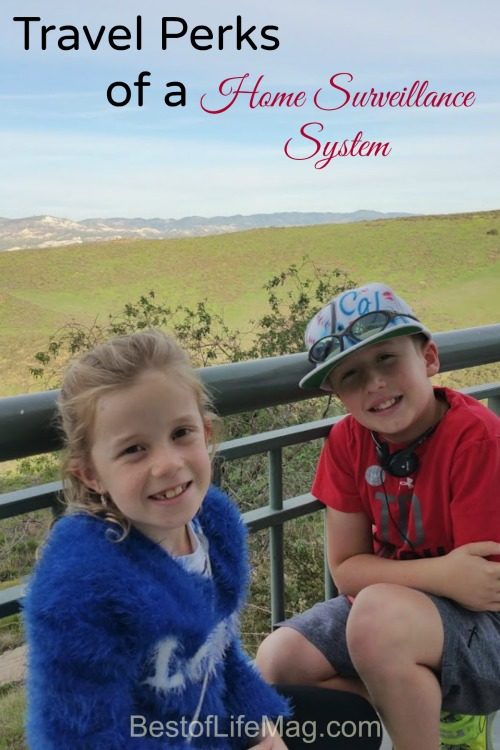 Video Chat
We mounted our exterior cameras in our back yard which is also where we hang out a lot as a family. Now when I get lonely while traveling I can ping my kiddos on Google Hangouts and get my fix.  I log into the app on my phone and within seconds I pull up the live video feed of our camera.
I can tell the kids I love them, listen to them while they talk, and simply just enjoy watching them play and be. The physical distance between us instantly fades and the connection fills our hearts to carry us on while we are apart.
Recorded Videos
Some moms may disagree with me but I truly believe it is good for my children to be away from me. And me from them. In small chunks it  provides a balance and instills confidence in them.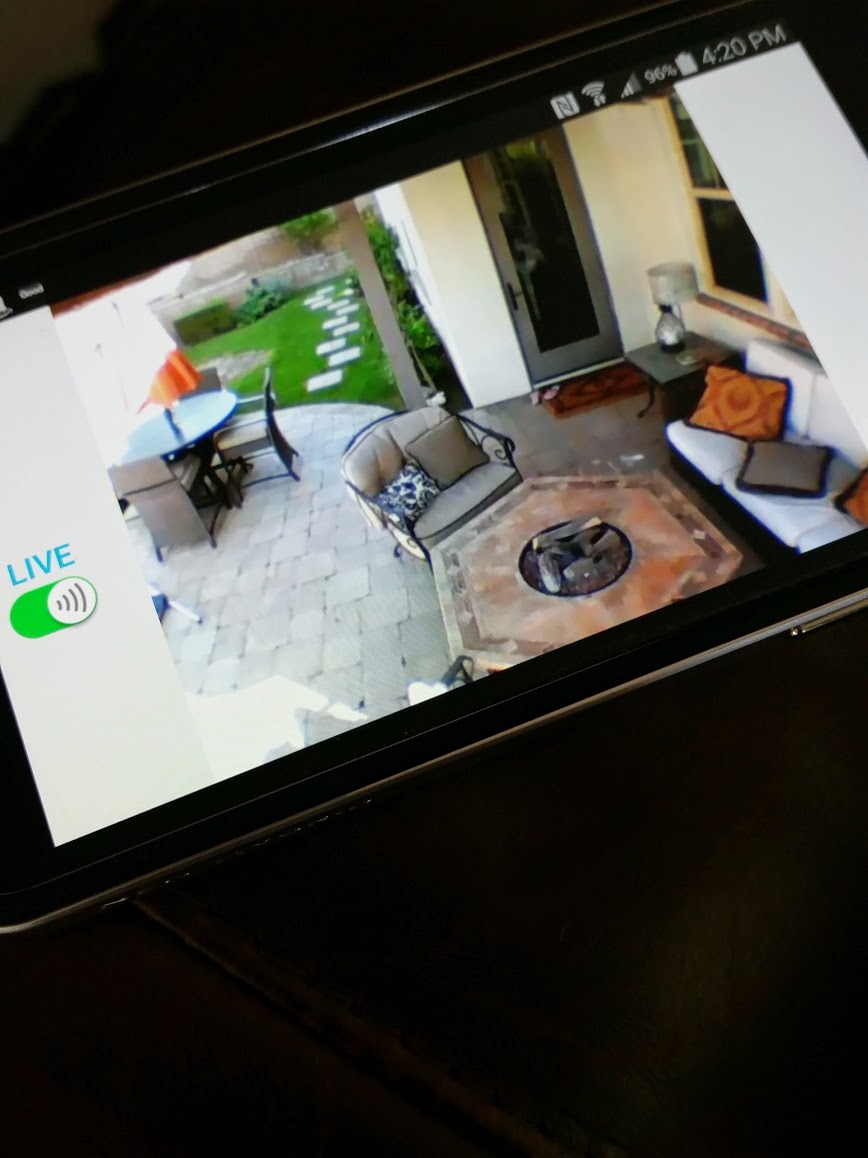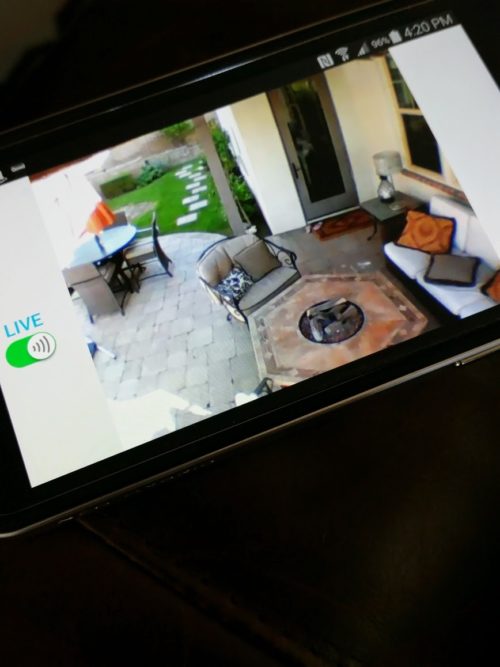 But just like I ping them when I need a fix, they ping me and can let me know there's a recorded video just for me. Whether it's a funny joke, a simple "I love you", or telling me about their day at school, the Panasonic Home Surveillance System let's us connect and share at any time.
Peace of Mind
Knowing our family is safe is an essential need for both my husband and I; it provides a peace of mind regardless of where we are. If my husband or I are away on travel or if my husband has an evening function for work, we always enjoy checking in via the Panasonic app to see what the latest videos show.
With our system set up to record upon motion detection and the ample free storage provided, we can easily see up to six recorded videos. Thankfully it's catching the kids playing outside or small animals at night, but we love knowing we can keep an eye on things from wherever we are with the Panasonic Home Security System.
When people think about a home surveillance system, they most often think about the security side of things when in actuality it provides so much more.