This site contains affiliate links. Please read our Policies for information.
Compact SUV's offer safety and convenience that appeal to many people. As gas prices increase we are all trying to save money at the pump and thus driving a car with just enough space for our lifestyle. We drove the 2016 Hyundai Tucson Limited for a week long vacation and found it offered a great mix of features for our family.
The 2016 Hyundai Tucson Limited is a compact SUV offering comfort, space and the right mix of features at an affordable price point.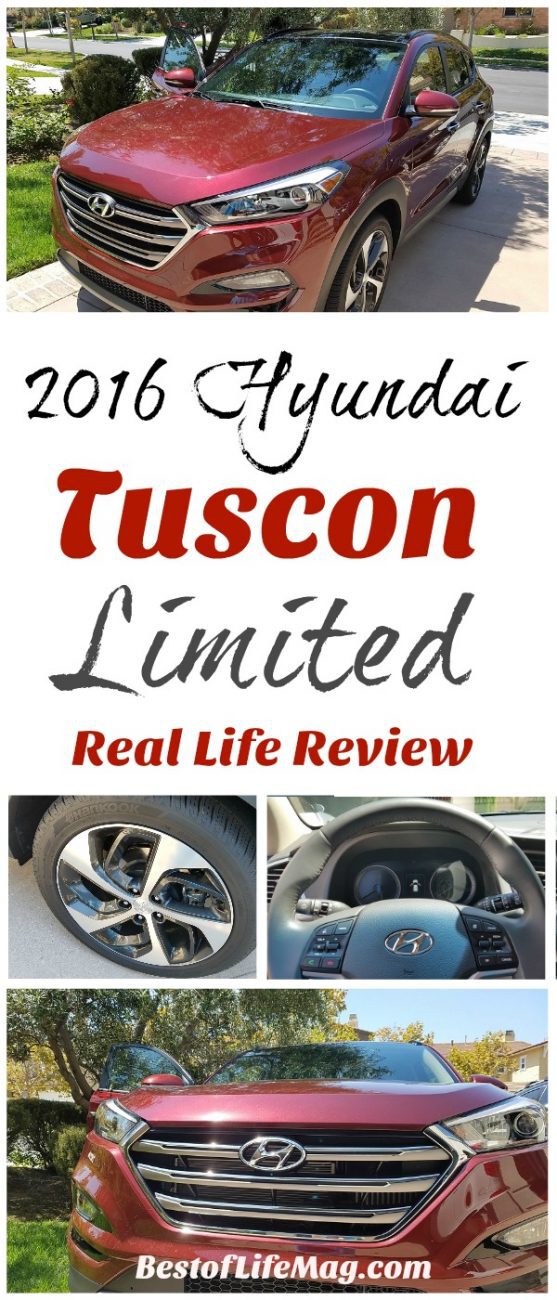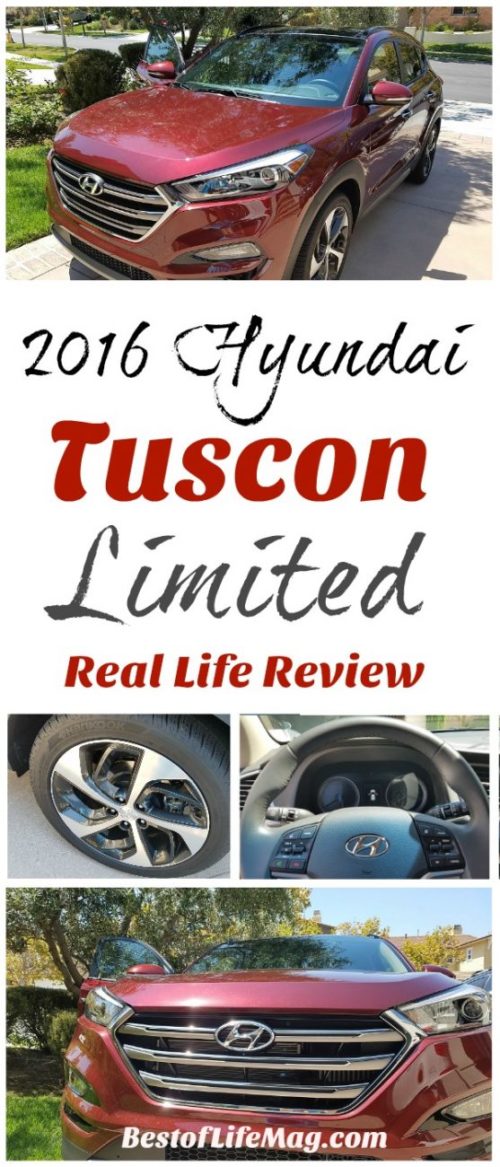 U.S. News and World Report named the 2016 Hyundai Tucson the best compact SUV for the money, and we would agree. After driving the Tucson for the week, we really thought it would have been priced closer to $40,000 based on the features and driving experience.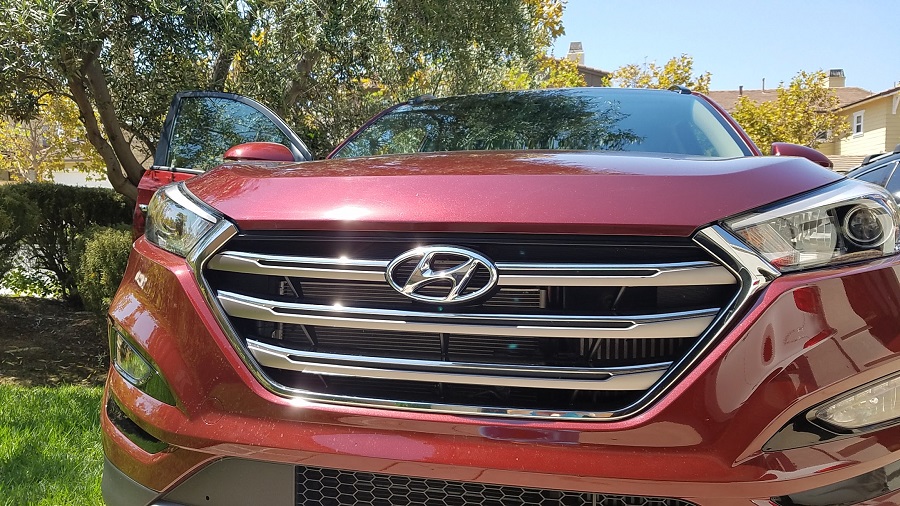 In fact, the Hyundai Tucson Limited we drove was priced at $33,670. The vehicle came with numerous standard features including Downhill Brake Control and Hillside Assist Control, Tire Pressure Monitoring, Turn Signal Indicators on the side mirrors, 90 days of Sirius XM Radio, Leather Seating with heated front seats, and Dual Auto Temperature Control along with many other features.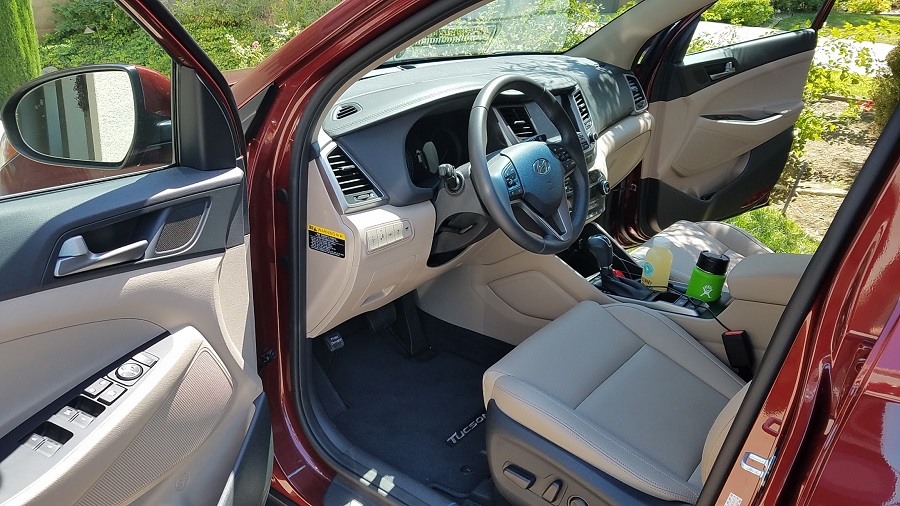 The 1.6 liter 4 cylinder engine surprised us on our first drive. With 195 lb-ft torque, the low-end torque offered pep and the needed acceleration to merge onto highways, change lanes, and accelerate quickly at stop lights.  We have driven plenty of cars where, try as we might, we just can't get off the block fast enough to feel safe in the fast paced traffic of Southern California.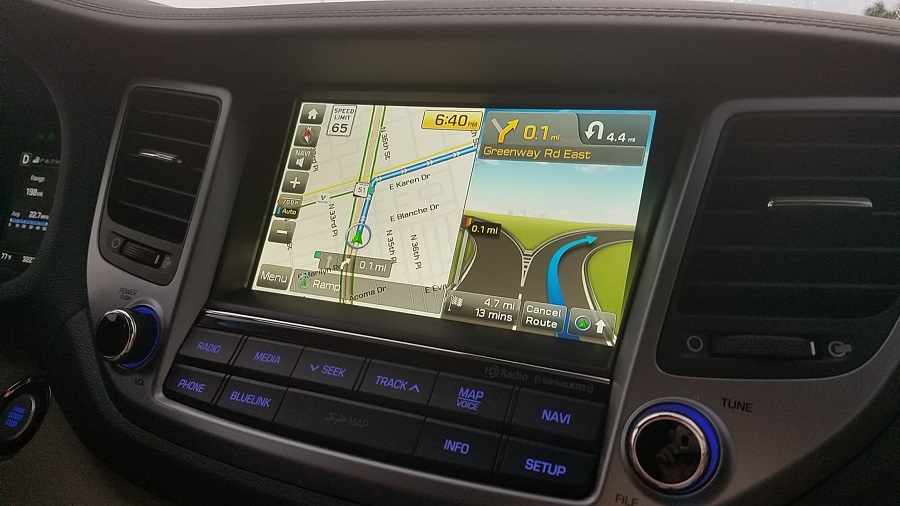 The GPS and Infotainment interface are easy to navigate which is something we are very picky about as drivers. A rearview camera is also standard which offers two tracking lines to help you keep your center while also seeing how tight you are turning out of a parking spot or garage. The rear cross traffic alert is a feature I have come to appreciate dearly as a mother and was thrilled to see it came standard on the 2016 Hyundai Tucson Limited. There is no easier way to make sure you are backing up safely in school or store parking lots or even out of your garage.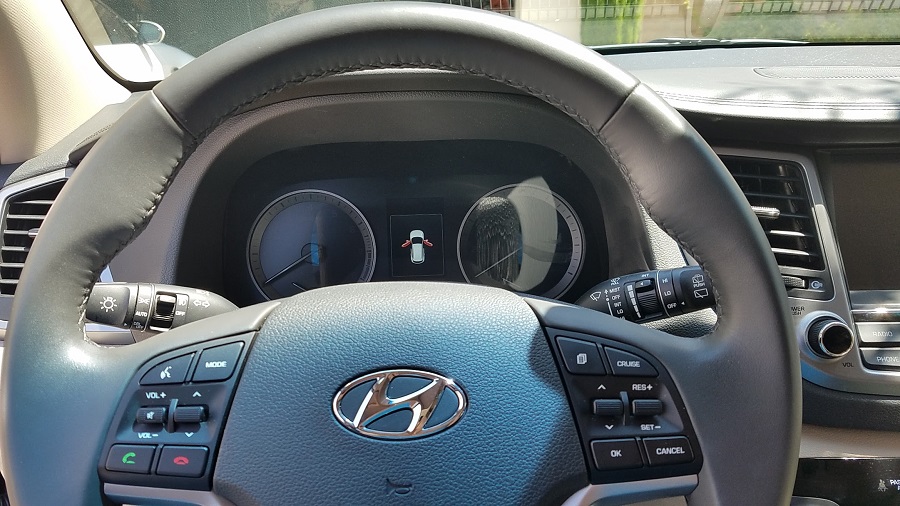 The Tucson Limited did not have Adaptive Cruise Control, rear USB chargers, radio or temperature controls in the back which are entirely reasonable given the price point of the car.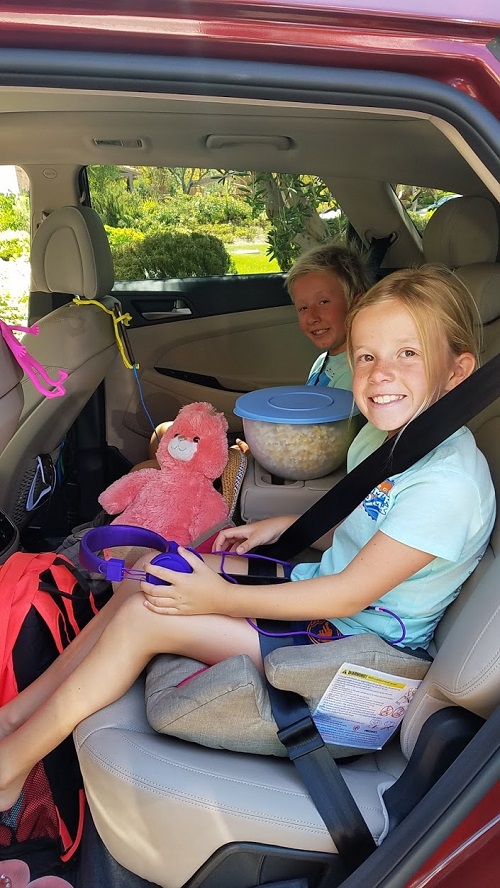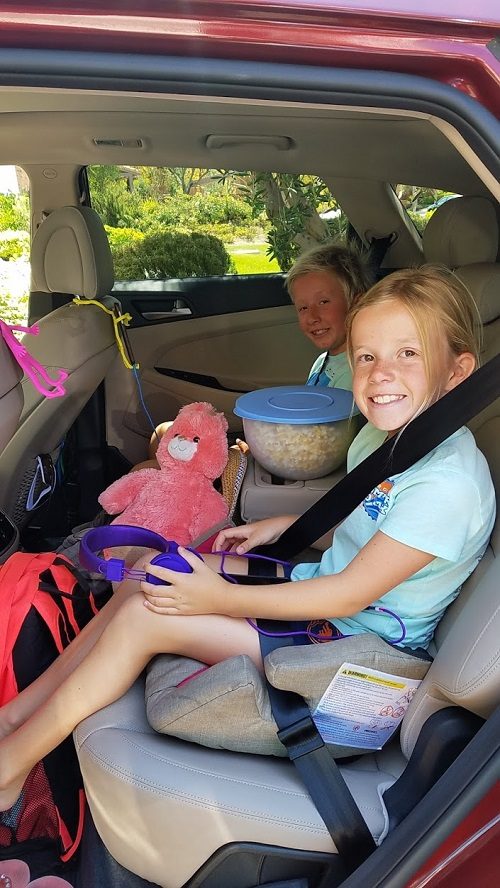 The Ultimate Package was an added option in the Tucson Limited we drove; this package provides a fabulous panoramic sunroof, HID headlights, Lane Departure Warning, Automatic Emergency Braking with pedestrian detection, rear parking sensors, front and rear LED map lights, ventilated front seats and heated rear seats, and a 4.2 inch color LCD  infotainment screen. While there are many features to love in this list, my favorite is that all of this adds just the right mix of safety and convenience for $2750 and customers are not forced to pay an aggregate price because the package includes a rear seat entertainment system.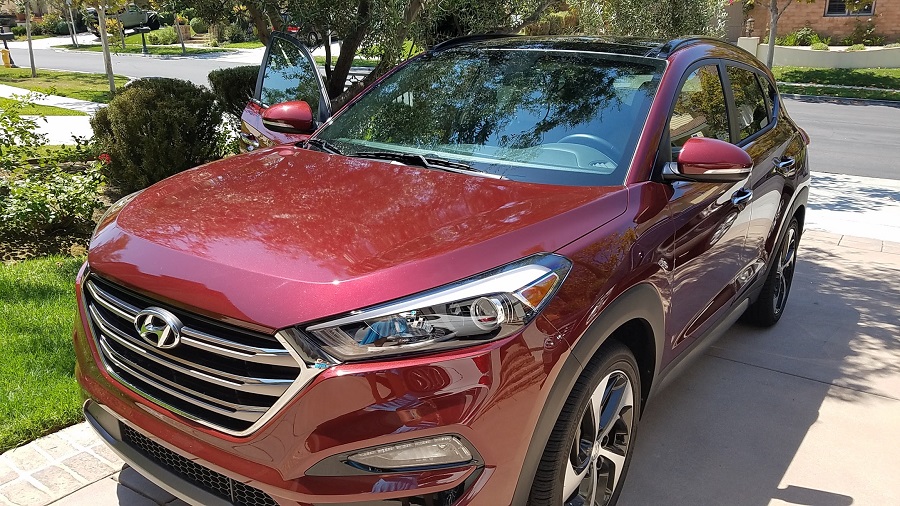 The 2016 Hyundai Tucson Limited with the Ultimate Package and carpeted floor mats is priced at $33,670 and has an average fuel economy of 27 MPG. Visit Hyundai's website to build your Tucson and find local incentives.
Save
Save