This site contains affiliate links. Please read our Policies for information.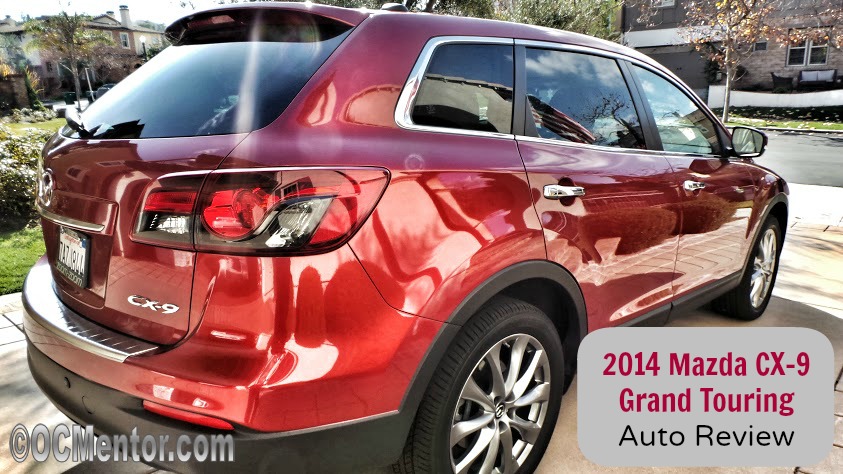 Road trip time! Winter break from school meant it was family…and travel time.  The weather was perfect for a trip to the Central coast of California and we were excited to take the 2014 Mazda CX-9 Grand Touring for a test drive as well.  A week of family travel fun was the perfect way to put the CX-9 and its many features to the test.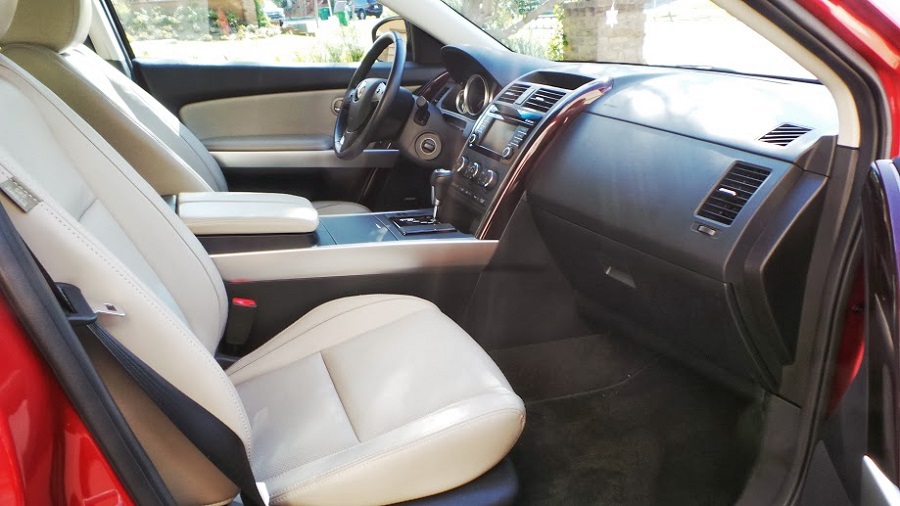 Convenience and Comfort
Our children give the Mazda CX-9 Grand Touring a thumbs up for comfort. Some cars are more challenging than others when it comes to ease of fastening seat belts with car seats; both Cal and Ava breathed a sigh of relief at no pinched fingers.  As a mom, I personally loved the slightly lower height of the CX-9 making it easy for everyone to get in and out of the vehicle.
Another feature of the vehicle that we enjoyed was how easy it was the easy access to the third row.  The second row slides forward to provide a nice amount of floor space to climb in comfortably.  The third row of the CX-9 is great for children and also fits adults.   Children can ride in the third row comfortably for long periods of time. We tested adult comfort for a shorter duration of time and found it appropriate for one adult and a child.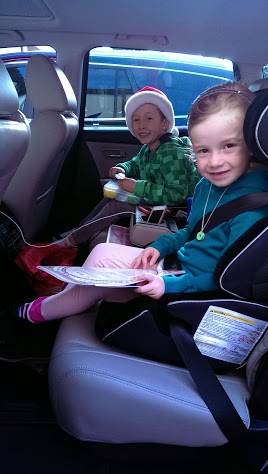 Overall Space
The Mazda CX-9 Grand Touring stands out among its competitors in this area.  The interior space that you get compared to the external footprint is better than other vehicles in its class.  Drivers benefit from a lighter and smaller vehicle that offers comparable interior space to larger counterparts like the Buick Enclave and other larger mid-size SUV's.
For our family of four, the Mazda CX-9 Grand Touring was the perfect size and it was nice to drive a vehicle that didn't feel as long, but still allowed us the comfort and space we need and enjoy.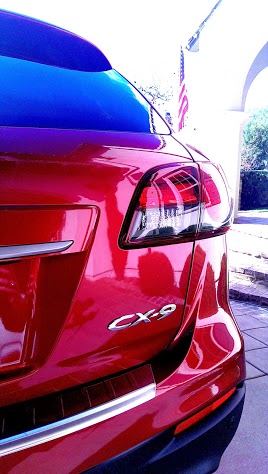 Safety and Style
With front and rear crumple zones, available Blind Spot Monitoring (LOVE!), as well as Rear Cross Traffic Alerts, the Mazda CX-9 left us feeling safe and secure on our drive to the Central Coast.  The interior and exterior body of the CX-9 surrounded us in stylish features. The leather heated and cooled seats and sporty build embody the "Zoom, Zoom" we know Mazda for.  While we didn't have to use the rain sensing wipers, we know the feature well and were pleased to find it on the CX-9.We enjoyed an overall 23.7 mpg for fuel economy, which was really nice, especially on the long trip.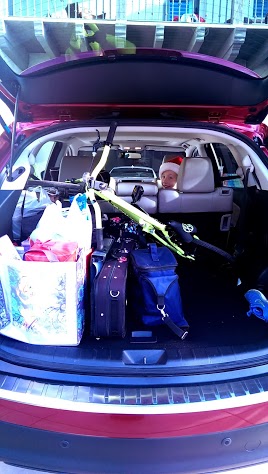 Third Row Option
The Mazda CX-9 Grand Touring offers a fold flat third row that allowed us to have the flexibility we needed when joining up with family on our Central Coast trip.  We kept the third row down for packing and traveling, but were easily able to pop the seats up to fit all seven of us in the vehicle once we met up with our family.  The overall size was impressive with the third row folded down; we were even able to fit our son's bike in the back for our trip up the coast.
As a family of four, the third row is a constant question for us.  We want a smaller footprint on our family vehicle but yet really enjoy being able to pick family up from the airport when they visit and drive around together.  The size of the Mazda CX-9 Grand Touring worked really well and met these desires.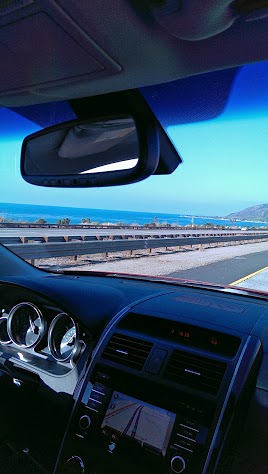 Navigation and Touch Screen
With a 5.8 inch touch screen, you can access all of the information you need while driving, including navigation, with ease.  While Tom Tom is not my top choice navigation system, we still found it very easy to interact with.  The colors are bright and accented in a way that allows the driver to easily look down and find key information.
I am a stickler for Bluetooth integration in vehicles that is easy to set up and found the system in the 2014 Mazda CX-9 Grand Touring to not only be easy to set up, but also easy to navigate for all features.  While running errands with multiple ins and outs, it took under thirty seconds for music to resume play through our Amazon Cloud.  Calls were also crystal clear and those who I spoke with via hands-free calling said it was easy to hear.
The 2014 Mazda CX-9 Grand Touring offers families a vehicle they can depend on to provide superior safety for their family in one of my favorite overall looks – what I call "Sporty Spice".   As parents, we need many features in vehicles for our family, but when we can get those features and maintain a "sense of self", it allows us to drive with even greater confidence and satisfaction.  With pricing below $39,000, the 2014 Mazda CX-9 Grand Touring meets driver and family needs at an attractive and affordable price.  To learn more about the 2014 Mazda CX-9 Grand Touring and incentives offered in your area, visit Mazda's website.
What features hold the most value for you in a vehicle?