This site contains affiliate links. Please read our Policies for information.
Mother's Day is a day to celebrate mom or that special female figure in your life.  As a mom, one of my favorite ways to celebrate Mother's Day is by getting a break from the daily tasks of life – cooking and doing the dishes.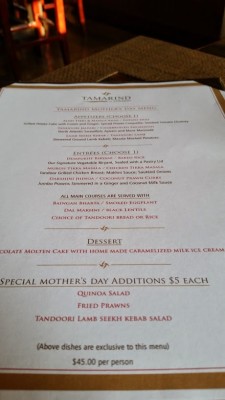 Tamarind of London Newport Beach is celebrating moms with a special Mother's Day menu that is sure to spoil mom while satisfying the entire family.   The restaurant invited us to sample their Mother's Day menu, which we found to be delightful on so many levels.
Mother's Day Menu Appetizers at Tamarind of London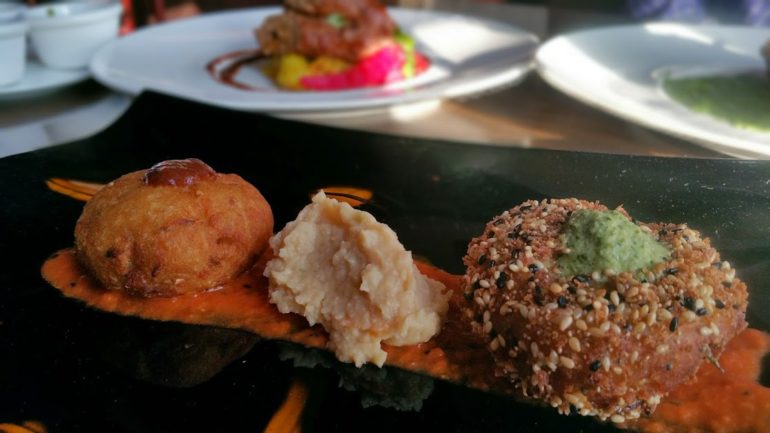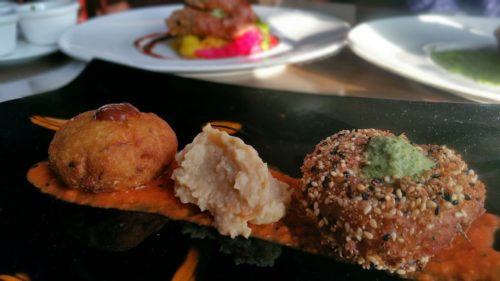 Potato Duo
Do not overlook this delicious appetizer featuring a grilled potato cake with cumin and ginger and spiced potato croquette centered around smoked tomato chutney.  I approached this dish thinking the cumin and ginger potato cake would be my favorite, but the pleasant texture of the spiced potato croquette actually surpassed expectations making it my favorite.
Don't worry, whichever you choose, they are both incredible and filled with flavor.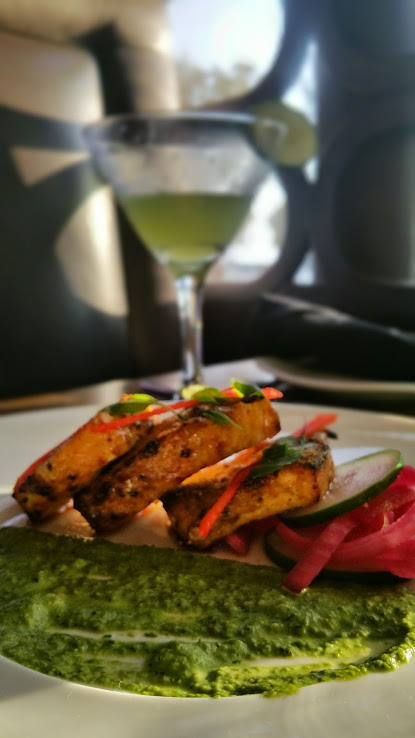 Tandoori Swordfish
Featured here is Tamarind's North Atlantic Swordfish with a lovely Ajwain and Mace Marinade.  The cut of meat was high quality and the spices were not overpowering.  Since many people monitor their calories and have allergies, this dish is also perfect for those who like to add their own sauces instead of having a dish served in them.
These were our two favorite appetizers, but Tamarind Newport Beach in Orange County is also serving a lovely Tandoori Lamb appetizer featuring a lovely lamb kabob with masala mashed potatoes.
Tamarind of London Mother's Day Main Course Menu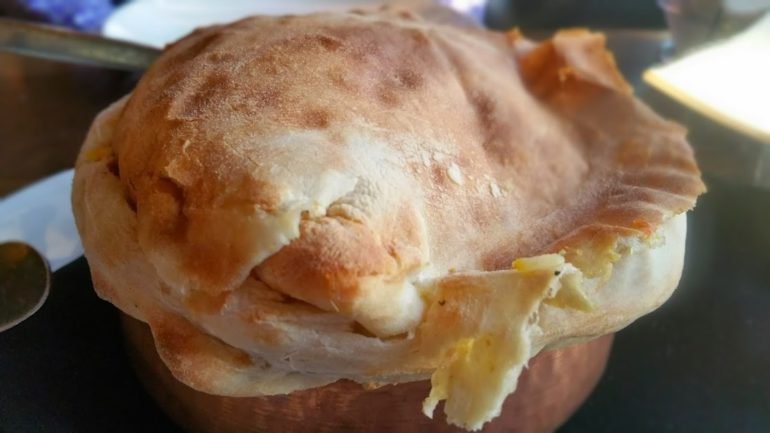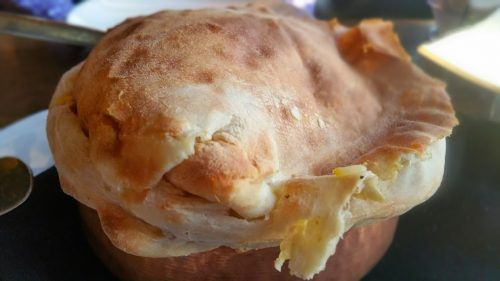 Signature Vegetable Biryani
This was by far one of my favorite dishes and I can easily see why it is a well loved dish of Tamarind guests.  As if baked rice isn't good enough on it's own, this beauty is sealed with a pastry lid, making this one of my favorite signature recipes.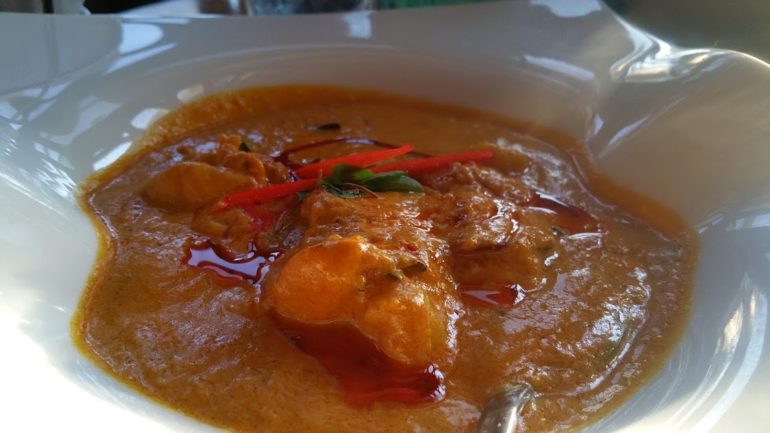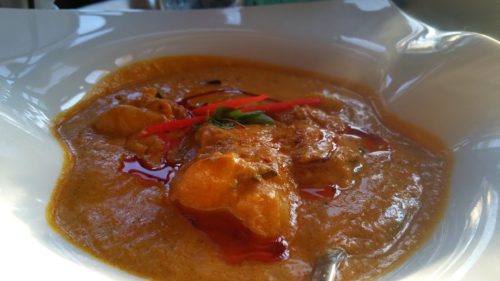 Coconut Prawn Curry
Simmered in coconut milk and ginger, the prawns are tender with just the perfect amount of curry. Our recommendation is to put these on top of the baked rice.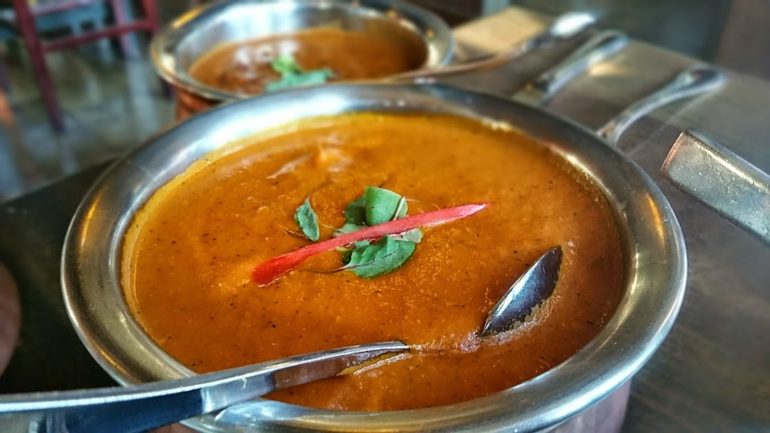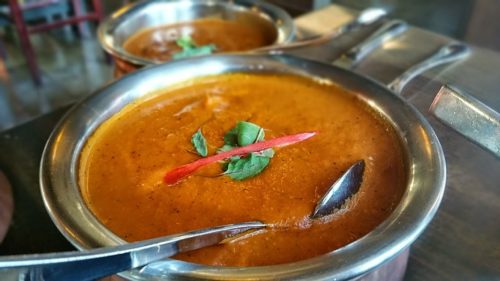 Chicken Tikka Masala
This is more of a traditional tandoori dish that is perfect for those that prefer with a milder palate. The chicken is lightly flavored in a makhni sauce that is often a combination of tomatoes, ginger, garlic, red chili powder and cream.  Again, perfect atop the baked rice.
Tamarind of London Mother's Day Side Dishes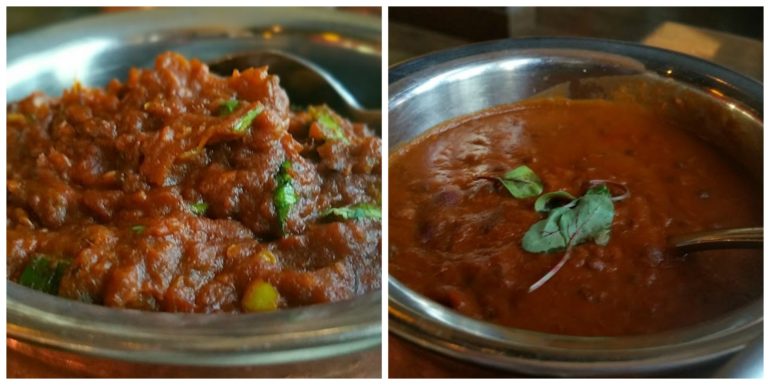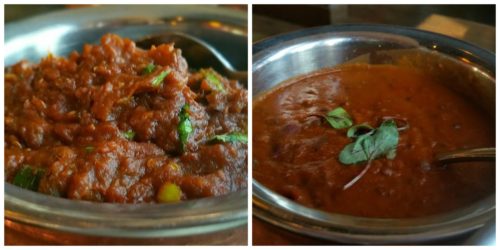 On Mother's Day you receive side dishes that compliment and extend the flavor of your main dishes.  The smoked eggplant is beyond fabulous with a smooth texture and is delicious when atop the tandoori bread or rice you also receive as a side dish.
Our surprise menu item of our dining experience at Tamarind of London was the Black Lentils which are pictured on the right.  The flavor is subtle and literally goes perfect on its own or combined with just about every menu item. The lentils will be one of those dishes we find ourselves craving all on its own.
More Extras at Tamarind of London's Mother's Day Menu
It goes without saying that you should save room for the expansive offerings on Tamarind of London's Mother's Day Menu.  There are some extra menu items offered for $5 each that deserve attention.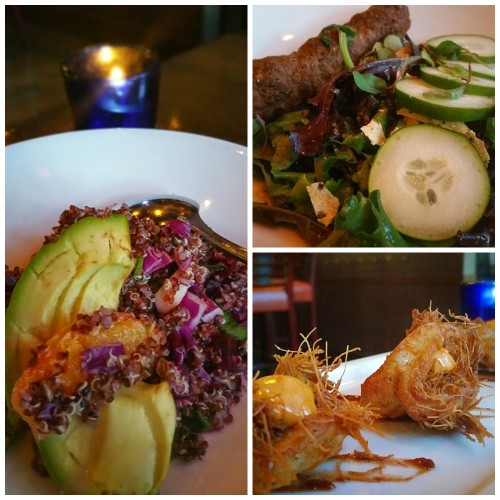 Fried Prawns and a lovely Tandoori Lamb Seekh Kebab Salad are offered; our favorite menu addition is the Quinoa salad.  As with some other menu items, this dish pairs perfectly with a lot of other menu items but my favorite feature of it is how refreshing it is. Made with beets and a citrus undertone, it offers a different taste for your palate and the citrus quenches your thirst. We brought out leftovers home and topped a salad with Tamarind's quinoa salad the next day; the flavors held and were the perfect reminder of why we need to dine at Tamarind of London in Newport Beach again very soon.
Your Mother's Day meal at Tamarind will end with an exquisite chocolate molten cake that is gluten free and made with caramelized milk ice cream.  Another item I will be craving frequently.
The Mother's Day Menu at Tamarind of London Newport Beach costs $45.00 per person and includes your choice of one appetizer, one main entree, all of the side dishes and dessert.  Reservations are recommended and can be online.