This site contains affiliate links. Please read our Policies for information.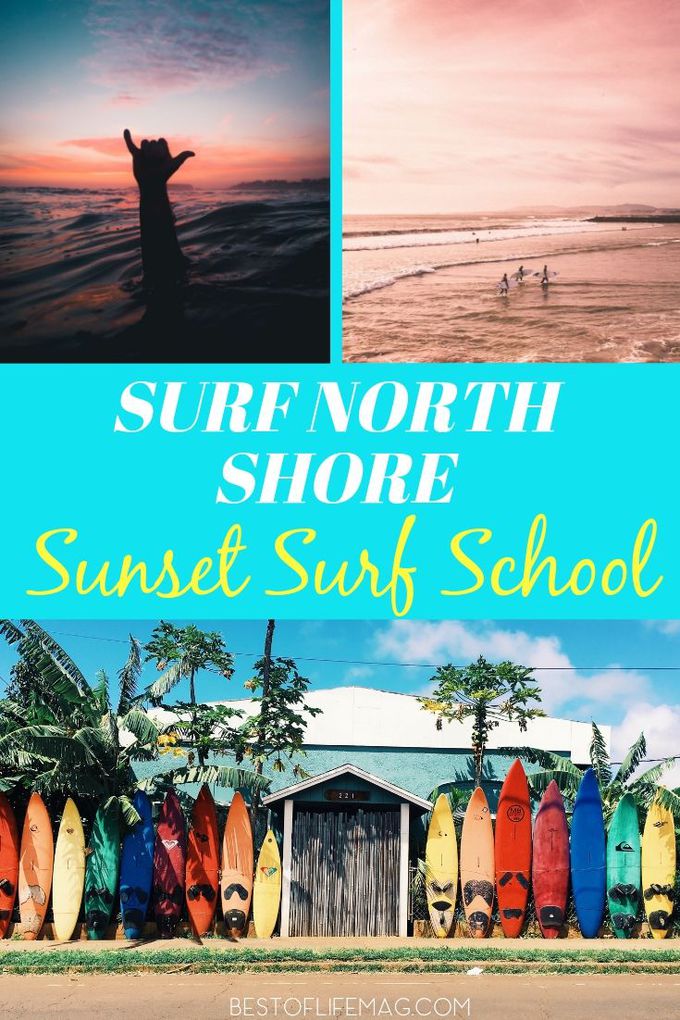 Learning to surf is something that my husband and son have wanted to do for years. Don't get me wrong, living in California means we have ample opportunities for them to practice and learn on their own or alongside others, but there is still so much to learn about surfing. As with everything in life, sometimes that one lesson learned can be the connection. The one thing that suddenly clicks and takes you to a higher level. That connection happened with Uncle Bryan's Sunset Suratt Surf School when we decided to take the challenge and learned to surf North Shore.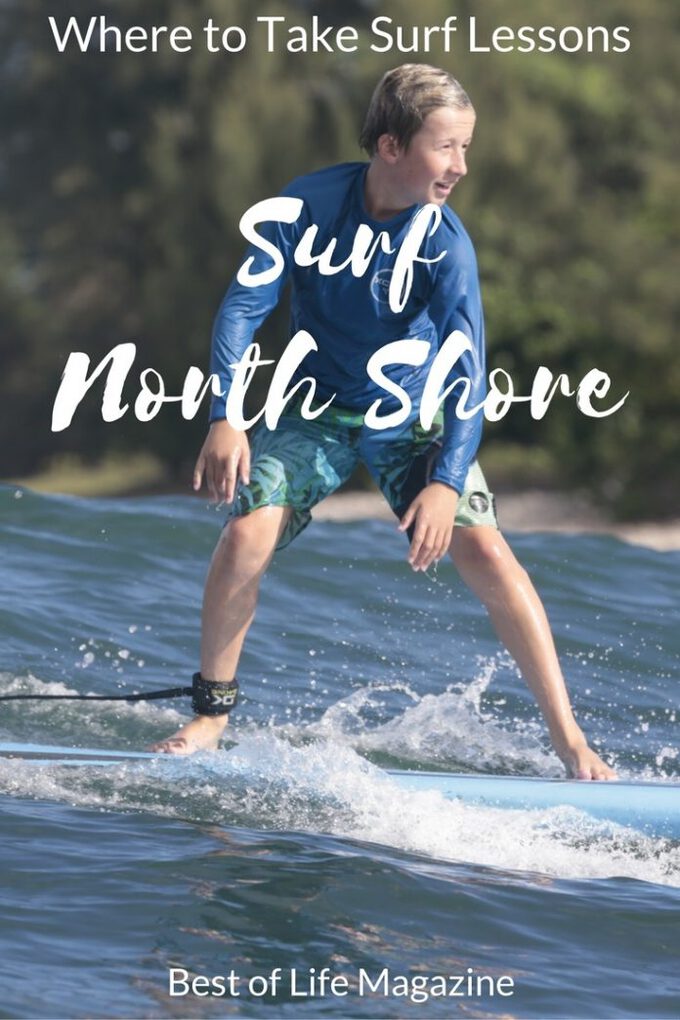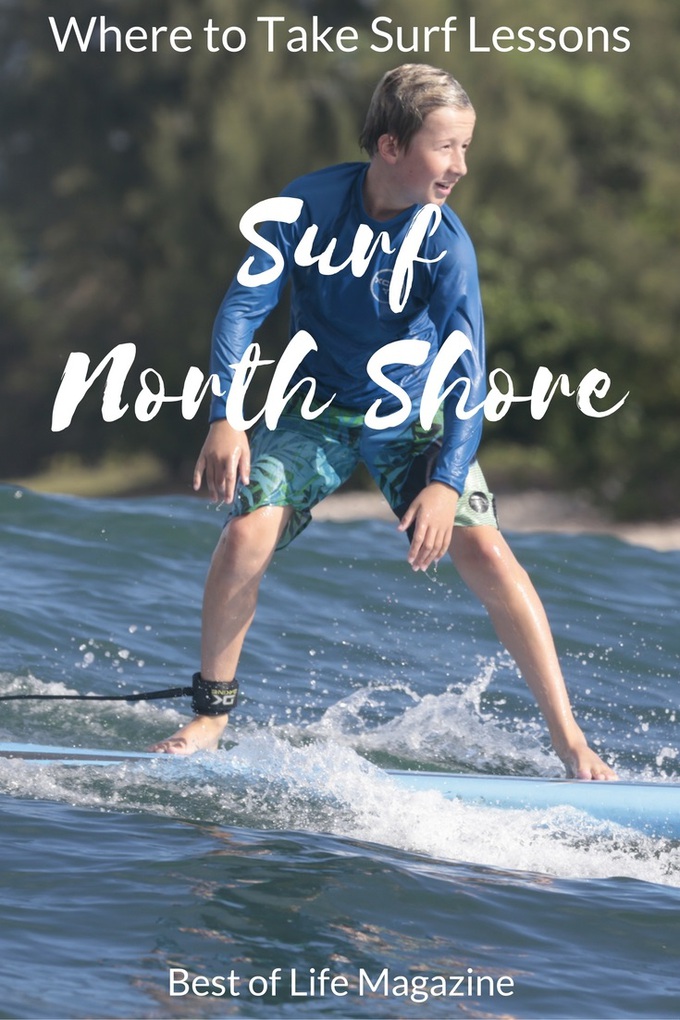 Learn to surf North Shore with Uncle Bryan's Sunset Suratt Surf School on Oahu.
If you are learning to surf at home, you'll probably need some accessories…unless you're just going for the views. Luckily in this day and age, you can get anything online, delivered right to your door, with free shipping.
Surfing accessories, like most things, are custom to your needs and size! There are some things that make great gifts though. Board wax, cleaning supplies, travel kits for vehicles, and even some boards can make awesome gifts for your favorite surfer.
Uncle Bryan's Sunset Suratt Surf School takes what can be intimidating and makes learning to surf North Shore natural and carefree.
I truly believe that Uncle Bryan simply loves what he does for a living and is passionate about giving others the opportunity to experience the same.
What made me choose Uncle Bryan's Sunset Suratt for surf lessons for our family? Well, the reviews alone make it a no brainer.
However, after our lesson, our son Cal may have summed it up best. "When we met Uncle Bryan for the first time it was like we had met him 1,000 times. He was so generous."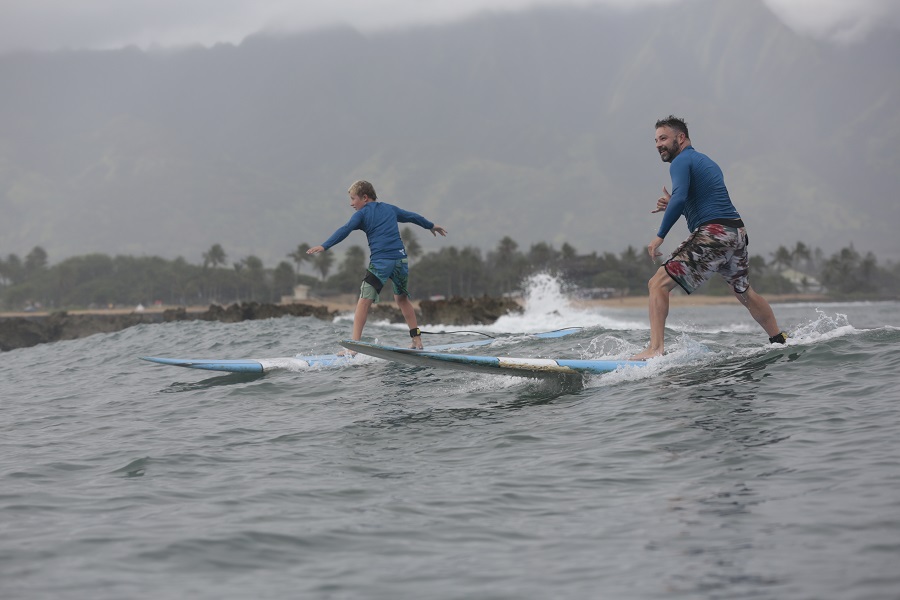 We met Uncle Bryan and his team for our private group lesson and instantly felt like family. He treated our children like the unique and amazing people we feel they are.
He engaged. Listened. Valued. And in the end that is what makes a business thrive. Passion. Listening. Sharing. Valuing others.
Beginner Surf Lessons on North Shore
Ava was a tad hesitant about learning to surf. Sharks (Yes, I am fully aware of the odds.), unknown waters, and variables she isn't familiar with concerned her.
Yet the staff at Sunset Suratt took her exactly as she was and moved her forward. She rode a few waves in, checked off a few of the unknowns, and in the end felt good about how she did.
When she got tired she simply paddled in and spent extra time watching sea turtles while her brother and dad spent their full time learning to surf North Shore.
Everyone Can Surf North Shore
Calvin is just shy of thirteen and is truly at home in, on, or by the water.
With a few tips, guidance, and modeling by his instructor he had all he needed to take his surfing skills to the next level.
It was inspiring to watch and so fulfilling as his parents.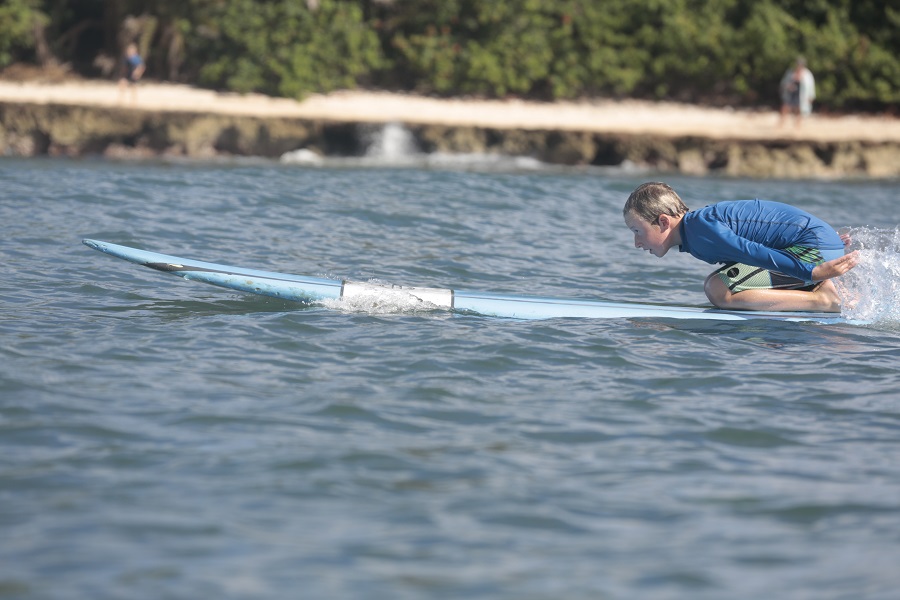 Surf Lesson Tips
As with any teaching or instruction based activity, going into surf lessons with an open mind will help make the experience even better.
However, that being said, everyone has their own style and what works for one may not work for another so don't be afraid to ask for a certain instructor.
There was an instant connection between Cal and his instructor, Miles. That connection allowed Cal to get more from the lesson and made the money spent all worth it and then some.
Uncle Bryan's Sunset Suratt Surf School provides a variety of lessons. From paddleboarding to surfing and everything in between, they have you covered.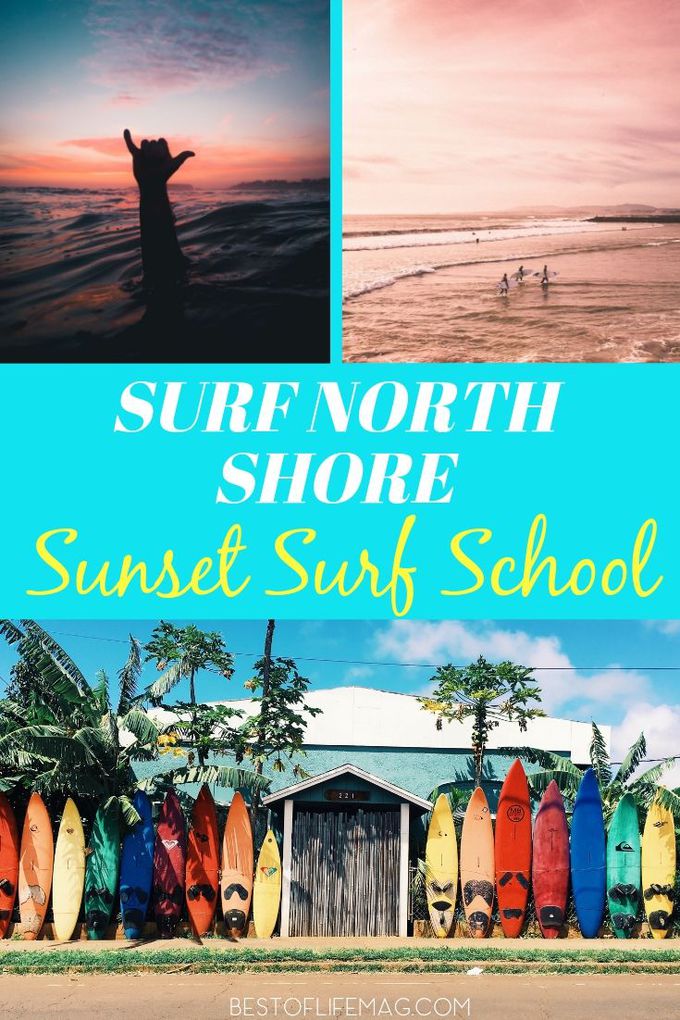 Our guess is that you will most likely leave wanting to hang with the crew because they feel like family. To learn more about Uncle Bryan's Sunset Suratt lessons visit their website.
Save
Save