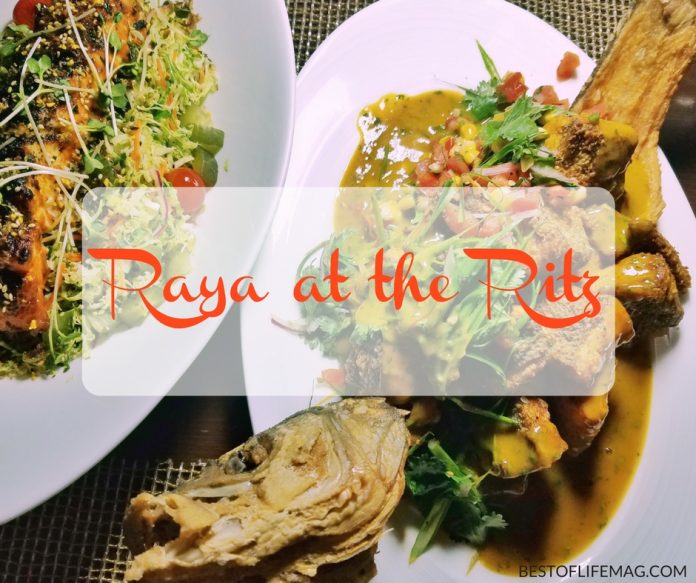 This site contains affiliate links. Please read our Policies for information.
The Ritz Carlton in Laguna Niguel has long been a favorite for our family with Raya being home to many meals for our friends and family.  With what we consider the best views in Orange County, Raya at the Ritz Carlton is a consistent favorite that maintains its place because the menu is always evolving keeping tried and true favorites in rotation while tempting tastebuds with new, fresh, and seasonal dishes.

Delight in a unique fall culinary experience at Raya at the Ritz Carlton Laguna Niguel.
Raya received the "Restaurant of the Year" award by Riviera Orange County in July 2011 and continues to capture guests.  We always enjoy knowing that the dishes we eat at Raya are made with a sustainable focus that supports our local farmers while never compromising the original concept by Chef Richard Sandoval.   Chef Sandoval's signature Latin flavors and flare are found throughout the breakfast, lunch and dinner menus.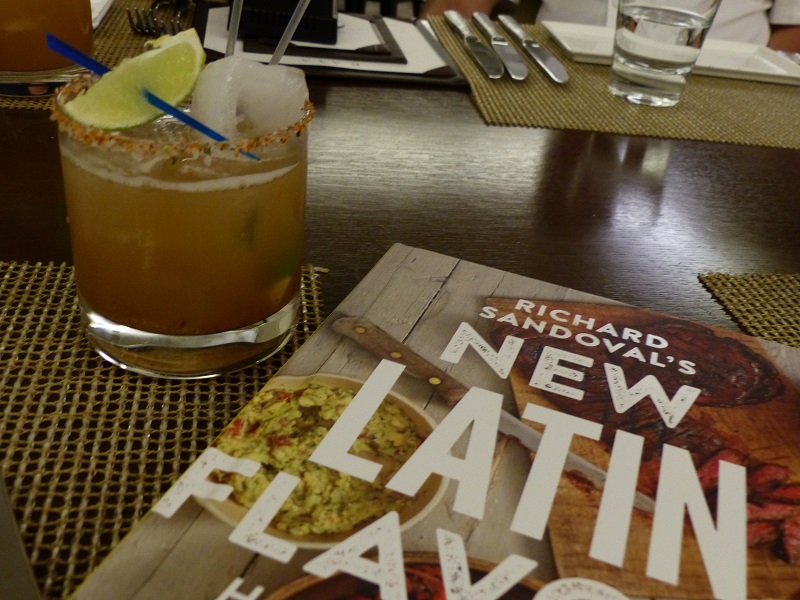 Raya at the Ritz Carlton Laguna Niguel takes guests through an elevated culinary experience with their seasonal offerings on the fall 2016 menu.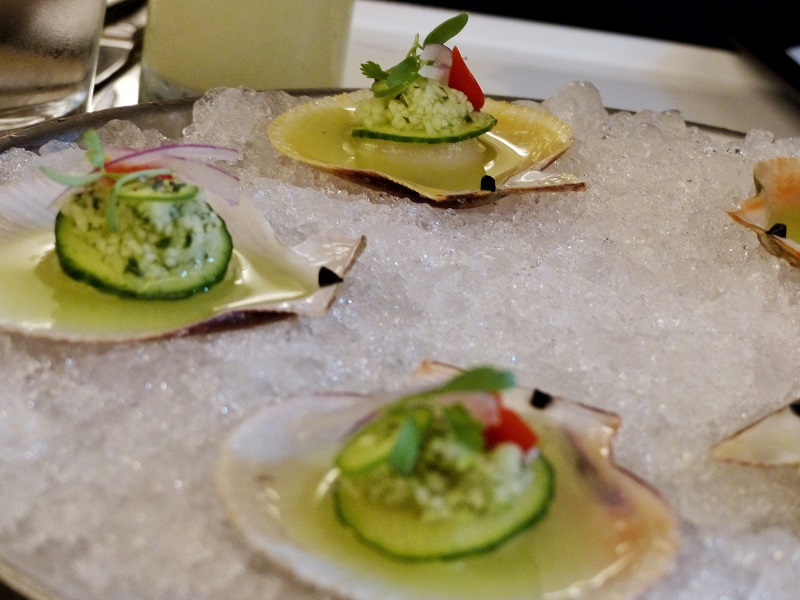 Cucumber and green apple juice add a refreshing twist to the Peruvian Scallop Crudo dish. Ceviche de Leche made with seabass and sweet potato with cilantro and brazil nut milk were a favorite for many at our dinner with my favorite being the Hamachi Tiradito. Mandarin, jicama, and cactus take this dish to a different level.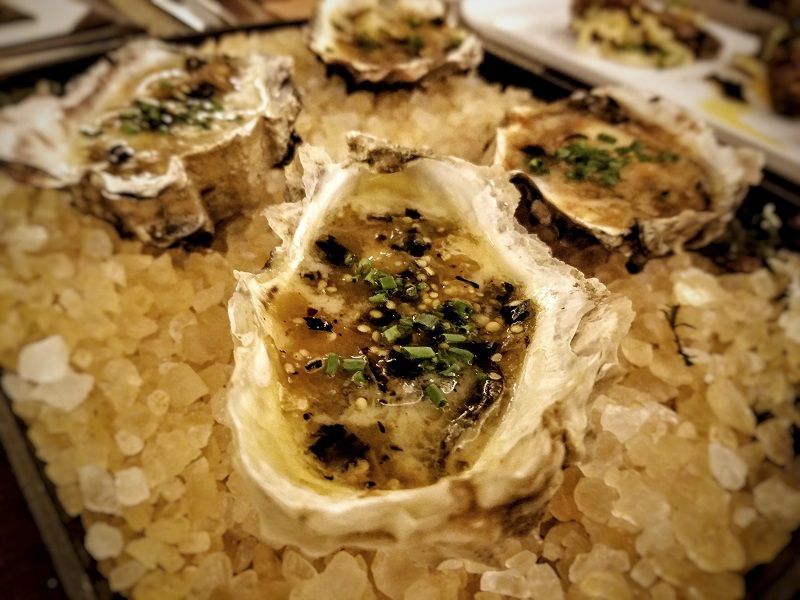 Chef de Cuisine Steve Wan has been sharing his talents with guests at the Ritz for thirteen years. I appreciate how Chef Steve pushes the bounds of his art; this results in uniquely stunning dishes that deepen the sensory experience.
Texture and BBQ flavor pulled me into Raya's crispy lamb belly dish. This will be a menu item I return to time and time again and cannot wait to introduce my husband to it. Oysters with charred tomatillo ponzu are also a seasonal offering to savor.
Chef Steve wowed everyone at the table with his Chilean Seabass Poke Bowl and sweet potatoes. The poke was incredible with pickled cucumber, Brussels sprout slaw, and brown rice. The sweet potatoes were combined with apples, an orange coriander sauce and a dash of chili; beyond amazing!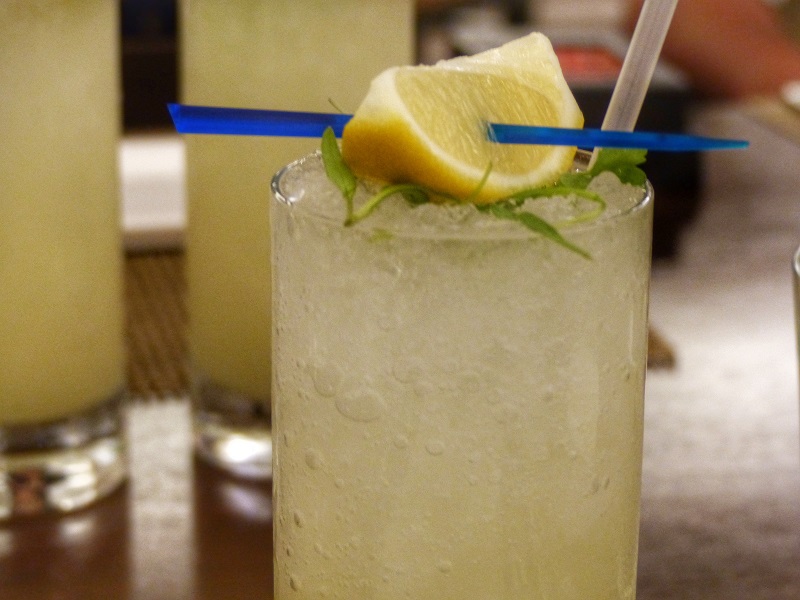 A night out for us is always made better with a cocktail! If you love margaritas, the Cilantro Fresca is light and refreshing with yuzu and reposado.  Tamarind puree, lemon, and mescal pair perfectly with tequila for a deep rich flavor in Raya at the Ritz's Smoke and Tamarind Margarita.
Bold and beautiful is what I call the Charred Citroen with blood orange puree and lemonade!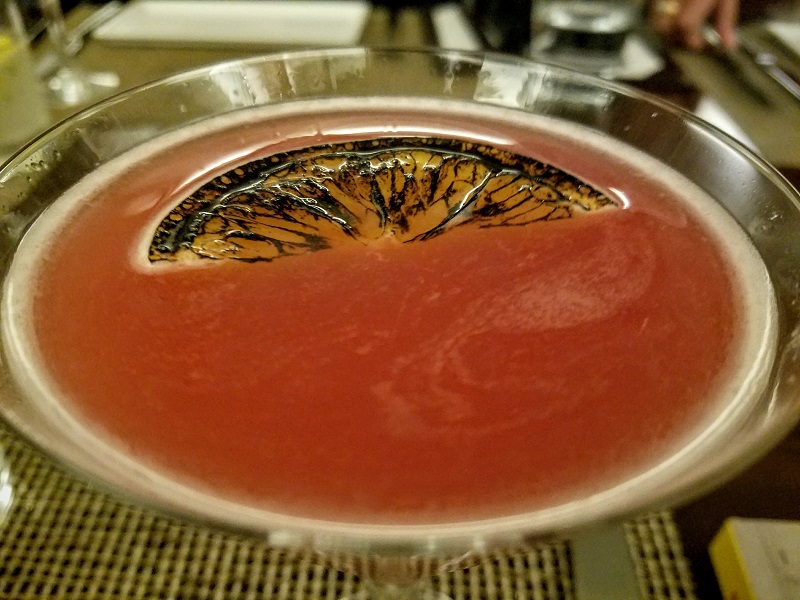 While Orange County is home to many restaurants, there are few places where an incredibly ocean view and even better food can be found than Raya.  Raya is located at One Ritz-Carlton Drive in Dana Point, California and is open daily from 7 – 11:30am for breakfast, 11:30 – 2pm for lunch, and dinner from 6pm-9pm with a closing time of 9:30 on Friday and Saturday. Sunday Brunch is served from 11am – 2pm and $4 tacos can be enjoyed during dinner on Tuesdays well.
Save