This site contains affiliate links. Please read our Policies for information.
It's no secret I love working out; it's been a regular part of my life for the last fourteen years. Feeling fit is something I depend on and I love wearing clothes that make me feel good about me. About feeling my best.


Get fit in full fashion with these Polyvore outfits from Lorna Jane Activewear so you can feel as comfortable as possible while you workout.
I recently discovered Lorna Jane Activewear and immediately fell in love with it. I pulled together some of my favorite pieces in these collections of Polyvore Outfits from Lorna Jane.
One of the things I love about Lorna Jane clothing is that it goes from workout to daily life with total ease.  The styles are comfortable while embodying all of the latest fashion trends and creating their own. I have this scoop neck tee and get compliments on it each time I wear it.
And these Flashdance Pants?  They are complete heaven!
Being the handbag girl that I am makes me very determined to find that awesome LJ workout bag as well.  Chic and functional equals perfection.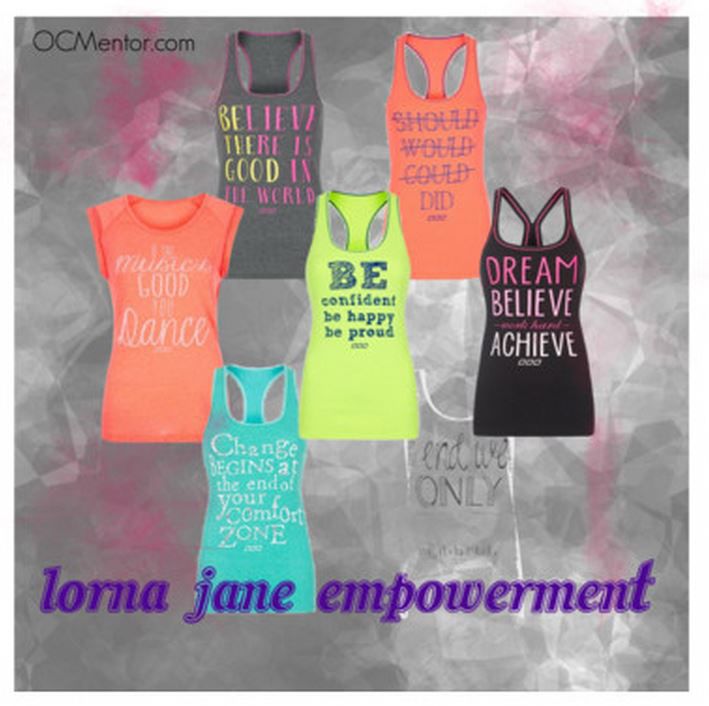 The empowering messages on Lorna Jane shirts is what inspires this Polyvore set; there truly is one for every day and mood you can find yourself in.  The messages are perfect to keep people motivated during workouts and beyond.
I actually have the phrase "Change begins at the end of your comfort zone." in my office so adore that tank and loved a different one so much that I bought it for our daughter to sleep in.
If you are looking for fitness essentials to start your Lorna Jane addiction collection, here are some great pieces to get you started.  Find a great tee, a pair of shorts or running pants, and whatever else fills you with strength, but whatever you do – make sure you get a jacket.  They are all fabulous!
Which of these Polyvore outfits are your favorite?