This site contains affiliate links. Please read our Policies for information.
Life in our household is filled with technology at every turn.  Both of our
careers depend on the latest and greatest and our children use it daily for their homework, reading, connecting with others and some relaxation. It seems there are new devices popping up everyday that can help us manage our tech centric lives, but I am convinced now more than ever that these devices do not have to come with a high price tag.  The newest laptop from our partner, HP, the HP 15 Series Laptop offers function, features, and design that stand up to the test with an affordable price tag.

Our tech filled lives are also full of accessories. We go through chargers, cases, covers, and sleeves like you wouldn't believe. I also really appreciate a good screen protector…for EVERYTHING. Another thing we can't seem to live without is headphones. It's essential that everyone be able to focus on what they're doing without having to hear ten other things happening at once!
The HP 15 Series Laptop offers features and design to make it the one device that does everything you need beautifully.
The HP Notebook 15 is loaded with features that help everyone in our family not only get more done in a day, but get it done FASTER.   When we set our HP Notebook 15 ba002cy up we were all speechless when we saw that it came with a 2TB hard drive!  That storage works in our favor by not only giving us all of the storage (and then some) that we need for photos, videos, and documents but it helps carry the very heavy multi-tasking load we put on it.

Crisp HD Display
Our son uses the HP Notebook 15 for all of his school work which is almost exclusively done online.  Coming from a Chromebook with a muted screen he really appreciates the crisp graphics on this computer.  He watches Netflix, does his PowerPoint presentations, and plays XBOX as well as other games with total ease thanks to 1 million pixels.
Windows 10 and More HP 15 Series Features
We are a PC family so the familiar feel of Windows 10 made transitioning to this laptop a breeze. It also features AMD Radeon R5 graphics and DDR4 Ram which amp up everyday usage as well as gaming and videos. Video chats are also crystal clear which is is important to us living far away from our family. DTS Studio Sound is notable as well when listening to music and watching movies which brings me a one of the most important ways the HP Notebook 15 ba002cy stands out.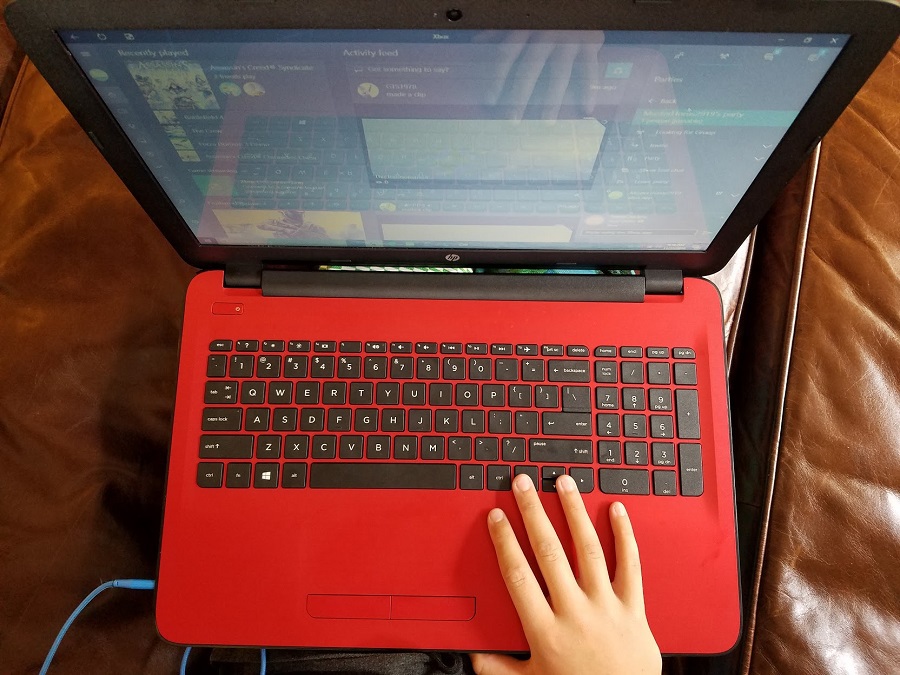 We are a very tech savvy home with devices everywhere we turn.  However, not all of those devices can really serve every purpose, including some of our laptops.  The HP Notebook 15 serves every purpose and does so beautifully.  The devices itself comes in beautiful colors and offers an array of features that delivers a seamless user experience.
The HP 15 Series Laptop comes in some pretty fabulous colors including White Silver, Turbo Silver, Dreamy Teal, Iris Purple, Cardinal Red, and Noble Blue. The colors are vibrant and the textured surface on the cover helps the laptop make a statement.

Special QVC Sale on Black Friday Weekend
The HP 15 Series Laptop will be the LOWEST priced laptop QVC has EVER offered during Our Best Black Friday™ Sale weekend.
Black Friday will be here before we know it and you can get the HP 15 Series Laptop for an amazing price on QVC!  QVC will exclusively be offering two colors of this laptop, Minty Green and Soft Lilac, on Saturday, November 26th on QVC's Our Best Black Friday™ Sale weekend.  Talk about the perfect holiday shopping!
Save