This site contains affiliate links. Please read our Policies for information.

My favorite name is "Mama". Each time our daughter says it my heart melts. I try very hard to be a good mom, just as we all do. My mom did the same for me and I only hope to see our children be amazing parents, too. One day a year moms get their own day of appreciation — Mother's Day. It's our job to show how much we love them and care about them so I am sharing some of my favorite gift ideas for mom this year.
Looking for the best gift ideas for mom? The good news is there is something for every budget. What matters is they come from the heart.
When it comes to decking out our smartphones, the biggest statement we can make is with the case. Some of us go quiet and soft with something clear or plain black. Mom will always want a little style, something cute and the Evo Wallet Case from Tech21 will take care of that and more. The wallet case comes with a credit card slot and a flip cover for optimal protection of mom's phone.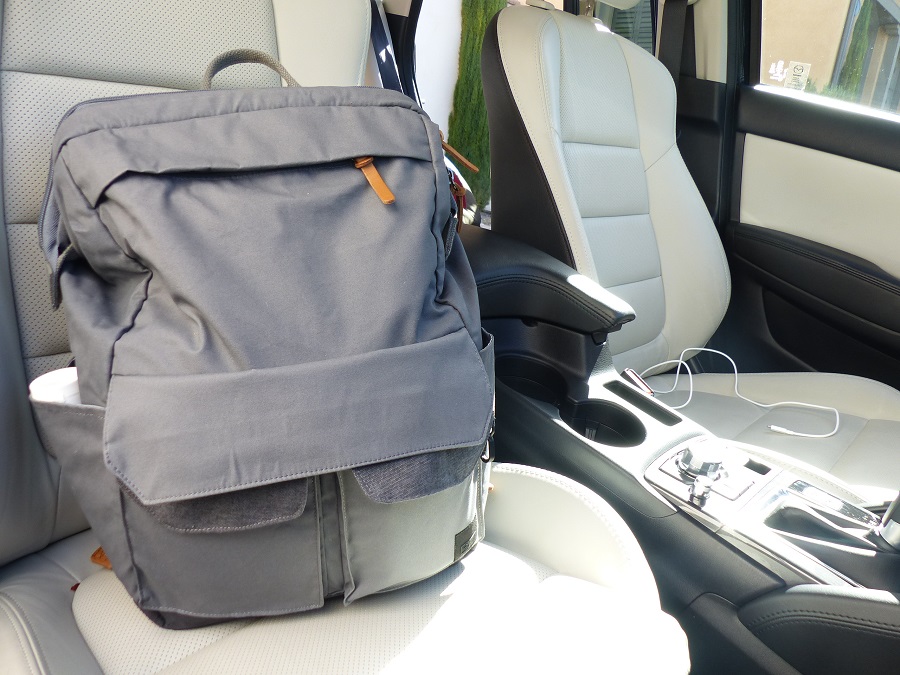 Believe it or not, mom is getting into tech just as much as you. Sure, maybe it's at a slower pace, but it's a work in progress none-the-less. Help her along the way and get her the tech bag she needs to keep her laptop, tablet, smartphone and other stuff safe and easy to carry. Some of the best bags made for tech come from Case Logic and their LODO Medium Backpack
is stylish and padded just enough for mom.
If there was a way to make mom's life easier, we should all take it and the LG SideKick Washer is the perfect way to do that. This pedestal washer slides under any existing LG washer and even a few other front loading washers. The goal is to allow mom to wash more at the same time and save some time. That way, she has more time to call you and see what you're doing.
When mom goes for a walk or even a run her goal is not only fitness and health but comfort. In order to help her feet stay safe and comfortable, get her a pair of Fit Socks
. These socks are durable so running or walking a lot won't ruin them. They also have extra cushion in spots where it is needed. This way, her walks and runs will be more enjoyable.
A group of Breast Cancer survivors in Northern California came up with an idea to help make a difference. Each member of the group had experienced a different path fighting against Breast Cancer but they all wanted to help educate others and grow awareness. While there are plenty of groups in California that are trying to do the same, this particular group thought there was a way we can do more. Their idea was the Pink Ribbon License Plate. It is one way to proudly display the support for women who are fighting for their lives daily, and remind everyone that early detection is our strongest weapon.
There are some moms who just love to take photos. Photos of grandkids, photos of us, photos of their gardens and just about anything else they love. Show mom the future of photography with the Panasonic DMC-ZS60K Lumix 4k Digital Camera
. This camera is capable of some amazing shots that will make mom feel like she is definitely a photog. Even better, Panasonic teamed up with Traveling Mom to give readers a special gift with purchase. You can keep the gift for yourself, or give that to mom too as a bonus.
Surely mom would enjoy a day at the beach or an active day outside in the sun. The problem is, those sun rays are dangerous and can cause skin cancer. That's why you need Sunscreen, and why not get the best for mom? All Good Zinc Sunscreen Butter
is specifically designed for active days out in the sun. Best of all, it's mineral based, making it a waterproof, healthy option for protection against the sun.
All of our devices need to be charged and mom's devices are no different. After all, she needs to be able to keep up with your social media to see what's going on in your life. To keep up with the stylish accessories for mom's tech devices, we have the Ventev Chargesync Alloy Cable
. This cable is 4-ft long and comes in some pretty nice colors.
Most wearables serve functions that are neat and make life easier, but not exactly important, especially not to mom. The Revolar Wearable Safety is different though and is a great idea for moms. This wearable device helps if mom is uncomfortable, doesn't feel safe, or worst of all is in danger. Double press the button and it sends a yellow alert to Revolar contacts along with your GPS location. Triple press and it sends a red alert to the same contacts. These features make this a great idea for moms and can help us feel a little better about them living their on-the-go lifestyles.
Have any gift ideas for mom to add to the list?
Save