7 Easy Disney Frozen Party Food Ideas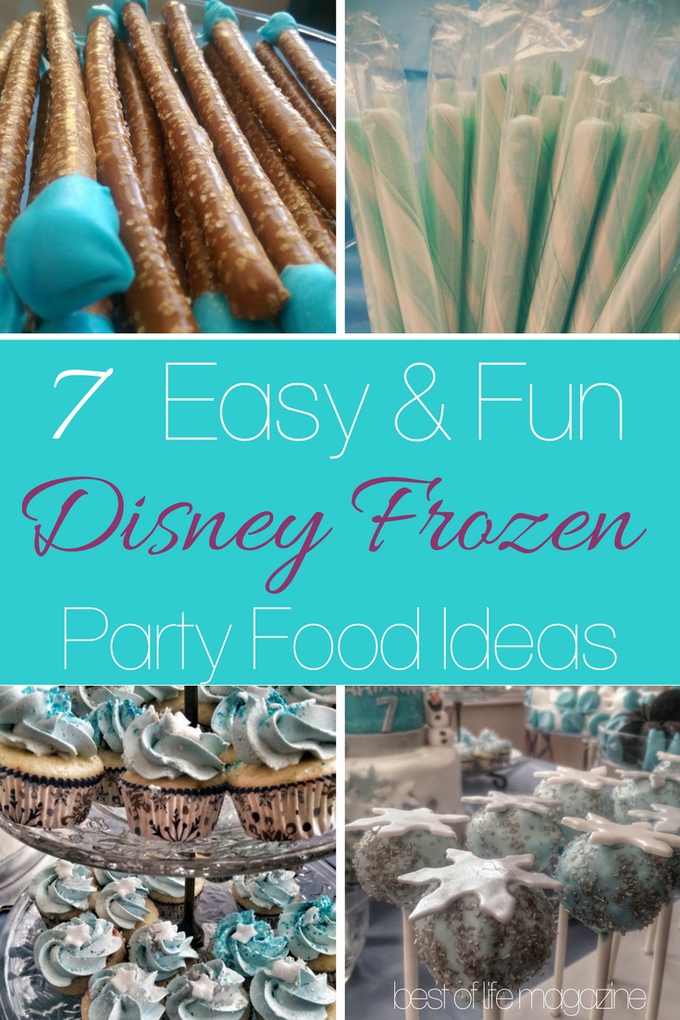 Planning a Disney Frozen party for your Anna and Elsa fan? While I would love to say that I can make all of the beautiful creations I see on Pinterest, sometimes I just don't have enough time. And honestly, there are some very easy ways to make a party just as amazing!
If you want to impress for less and save time these seven Frozen party food ideas are an easy and beautiful way to bring Frozen magic to your guests.
Like any good party preparation, it should feel like a party. To get that feeling of a party already happening while you set-up the party, you'll need some music. Be sure to also have a computer set up with our Disney Frozen Songs Sing-a-Long video that is music only WITH movie clips! That way you can sing along and get in the spirit of the theme.
Dipped Oreos
Make some teal frosting and have your birthday girl dip Oreos (or her other favorite cookie) in it. Let them dry on wax paper and place in an ice clear bowl.
Frozen Frosted Cupcakes
The simple things can be the best. Make some mini cupcakes and frost them with teal frosting that is toned down by adding white. Top with silver and teal sprinkles and add an icicle shaped decoration on top.
Chilly Cake Pops
The kids will absolutely love making – and eating – these chilly cake pops at their Frozen Party. Use a light teal frosting and add icicle shaped decorations and silver sprinkles on top.
Ice Picks
If you are going to survive the frozen tundra you need an ice pick! You can also use swizzle sticks if desired; place them in a pretty glass and watch as party goers enjoy.
Olaf Snowballs
Sure you can do a full fledged Olaf but not all parties or attendees want the full production. If you want to keep it simple and make kids happy, these are perfect!
Dipped Pretzels
Simple and delicious! Take some pretzel rods and dip them in teal frosting for a salty yet sweet concoction.
Frozen Pellets
The best party food are things you can grab and go. These gumballs were a hit and the kids kept naming them different things.
If you need an activity for your Frozen Party, you can also make it a game for the kids to name the desserts. Have everyone at the party vote for the name they like the best and give out some fun prizes for the creative ideas everyone shares. Be sure to check out our other article on how to host an at home Disney Side party, too!Save