This site contains affiliate links. Please read our Policies for information.
This is a sponsored conversation written by me on behalf of Ragu® . The opinions and text are all mine.
There is nothing more important to my husband or I than our family. Even as the kids get older and school and after-school activities have us going in multiple directions, we work very hard to carve out time together as a family each day.  The best conversations happen at the dinner table while we are processing our days and sharing with each other.  Between work and driving back and forth to sports it can be hard to make a big dinner each night; some days it seems the kids are having more mini meals as well rather than one bigger meal.  I have learned to make quick enjoyable meals and snacks so I can focus on what matters – our time together.
I hope these easy meals help you focus on your family and the special magic of the conversations you have during your mealtimes.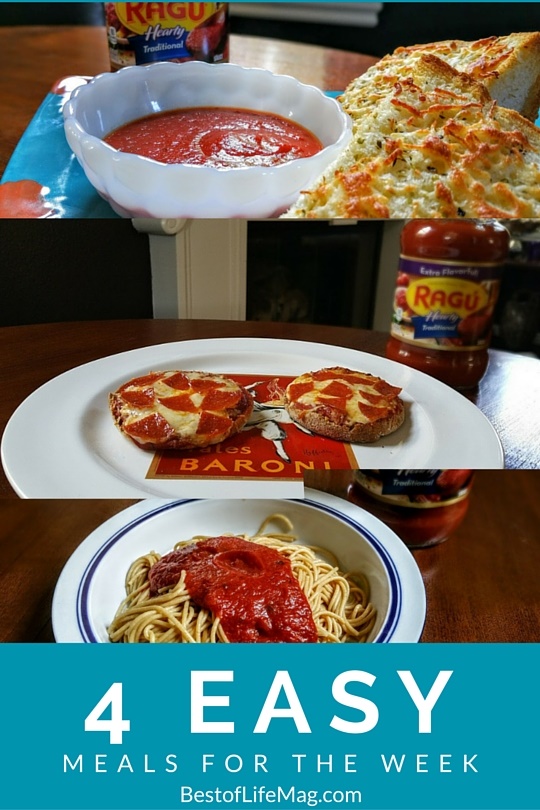 Simply Pasta
I am typically fan of plain pasta sauce over noodles; however Ragu® has so many great tasting flavors that each have more than a full serving of veggies in every half-cup of their pasta sauce. Our children are both on swim team and train a couple hours each day so they need a heavy snack after school to fuel them for training.  Whole grain pasta with Ragu® sauce provides them with nutrients they need for an after school snack and allows me to focus on the conversations that matter with them.  That time after school is precious and allows me to hear about their day, how friendships are going, and make sure they feel confidant about who they are in their life as children.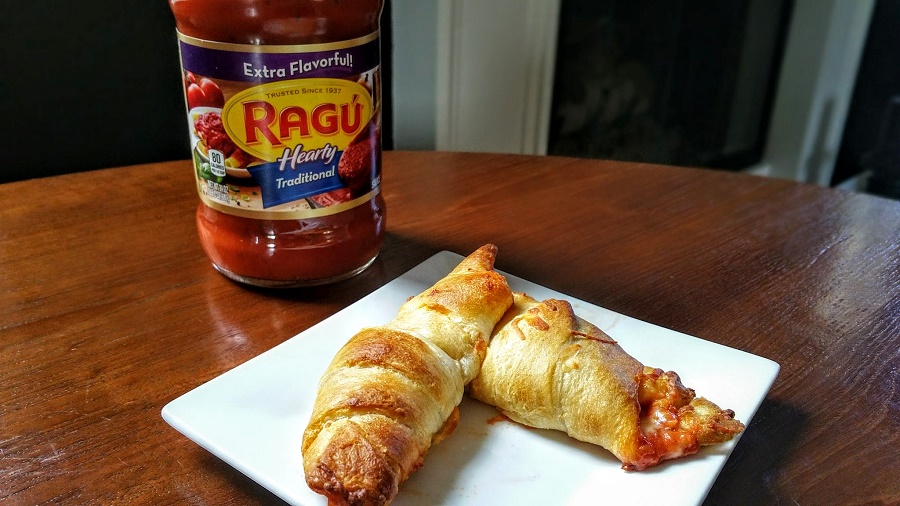 Pizza Spirals
These pizza spirals are perfect for families because you can personalize them to each person's preferences.  To make them simply section apart refrigerated crescent rolls as you normally would.  Before you roll them up, top with Ragu® pasta sauce, mozzarella cheese, and add on any toppings you may like. I like to add strips of red bell peppers to mine but the kids like them plain with cheese; these make for a wonderful after school snack as well!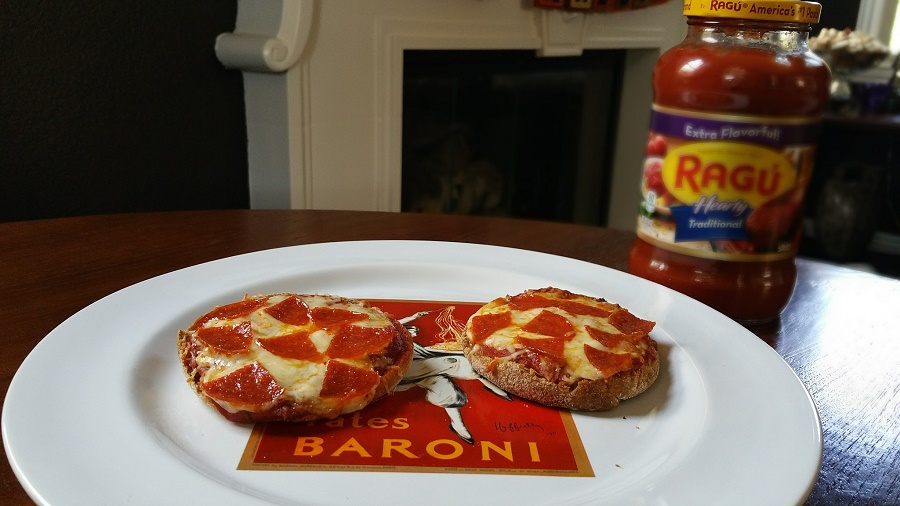 Mini Pizzas
Our kids love helping me in the kitchen and mini pizzas are the perfect way to keep them engaged and make healthy meals that everyone in the family will love.  We use whole grain English muffins and top with Ragu® sauce, cheese and pepperoni.  The kids help me cut up the pepperoni and Ava loves making one for everyone in the family with all of their favorite toppings.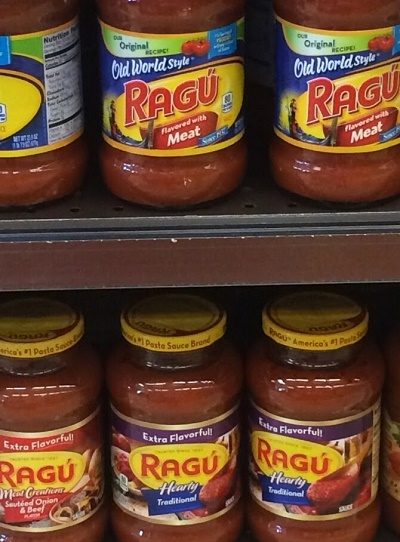 Finding Ragu® at our local Ralph's store while I pick up the rest of our groceries makes shopping easy for me as a mom which I appreciate so much! Ragu® participated in an in-store Kroger Discoveries program October 16th, 17th and 18th and brings families together while making meals and dining together.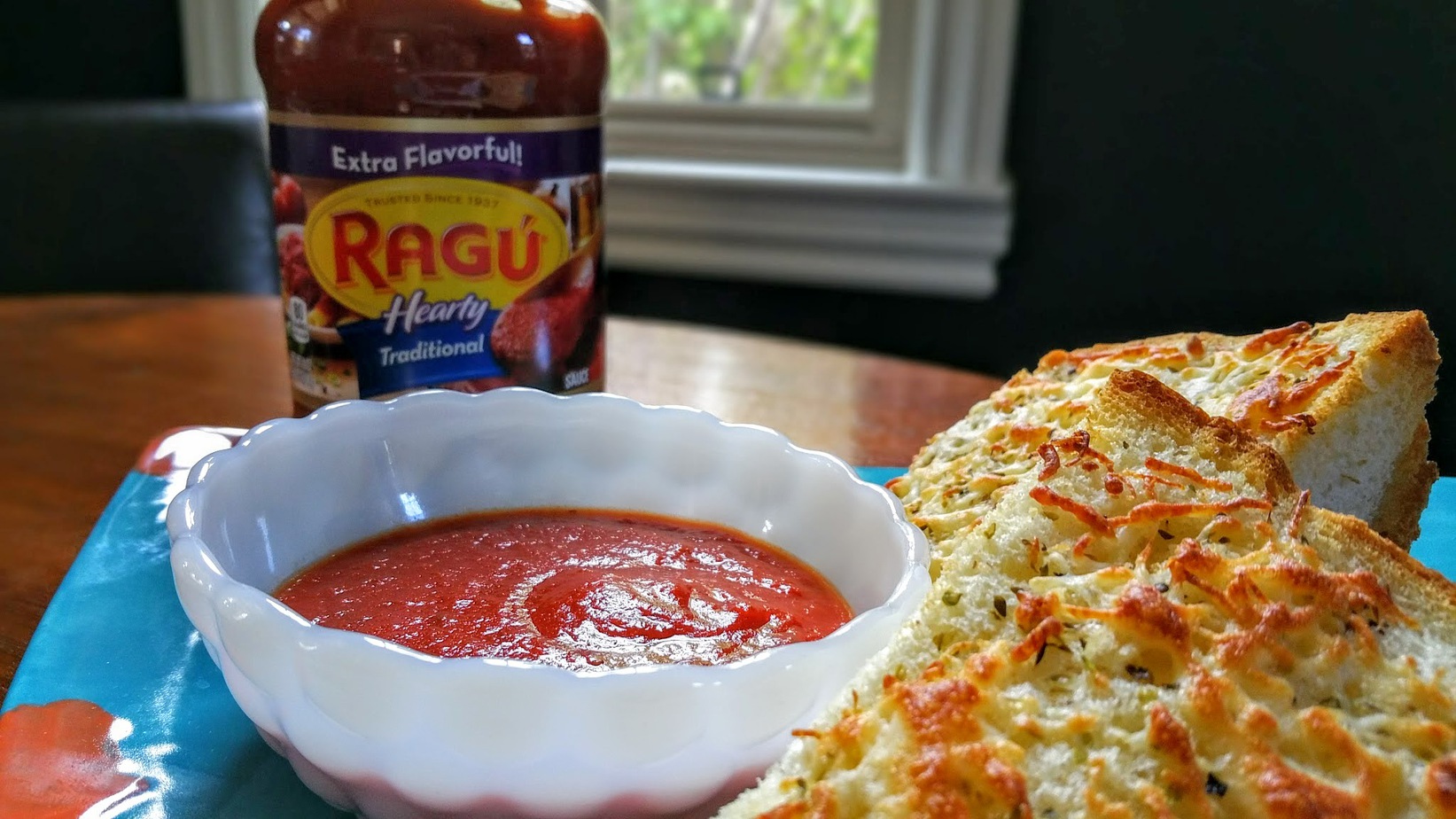 Garlic Bread with Caesar Salad
Quick family meals are key for us as they are for many families but I also want them to be healthy. Thankfully our kids are addicted to salad so to spice up a salad we make garlic bread which they LOVE dipping in pasta sauce.
To make your own garlic bread at home cut a loaf of French bread in half so you have two long pieces.  Lightly coat with olive oil and butter the top.  Add oregano, garlic salt, and top with cheese if you wish.  Bake at 375 degrees for around 8 minutes or until golden brown. Serve with a side of pasta sauce for dipping.
Whether you are looking for an after school snack or a full meal these easy meals offer convenient and quick solutions that everyone in the family will love.
This is a sponsored conversation written by me on behalf of Ragu® . The opinions and text are all mine.