This site contains affiliate links. Please read our Policies for information.
Valentine's Day is just around the corner which means it's time to stock up on chocolates, flowers and cards. Not only do you need to find a great gift or two for that special person in your life, but your kids need their Valentine's Day cards as well. These Disney printables for Valentine's Day will help save money and keep the kids involved!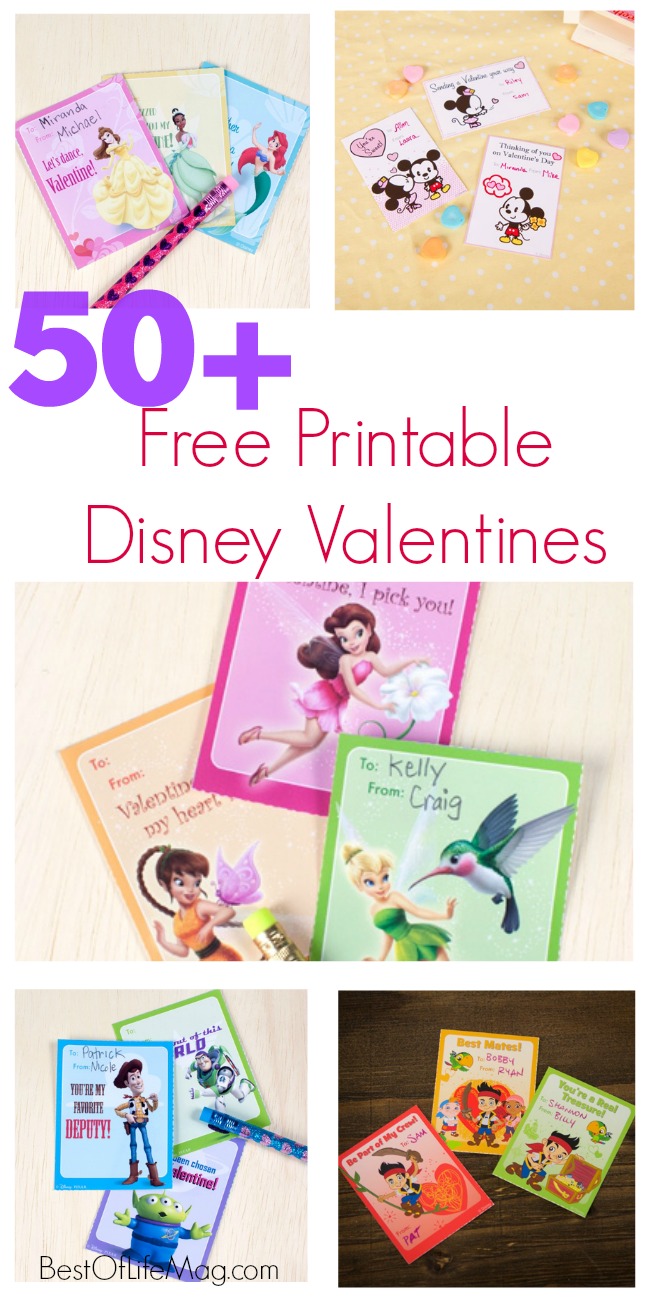 In an attempt to help check your child's cards for class off your list, we have these FREE Disney printables Valentine's Day cards!
Before you sit down to print though, make sure you have cardstock paper available. Cardstock will make for the best results, but you could always use regular paper.
A Frozen Valentine's Day Disney Printable
What would another holiday be like without Frozen? Everyone will fall in love with these printable Valentine's Day cards inspired by Disney's Frozen. Here's the PDF for a Frozen Valentine's Day.
Mickey And Minnie Cutie Disney Printables Valentines Day Cards
These Mickey and Minnie themed cards throw a different spin on how we see Mickey and Minnie. These versions are cutie versions of the famous couple. You could also check out Mickey and Minnie with some of their friends as well.
Jake and The Neverland Pirates
For your younger child, Jake and his crew can help spread some Valentine's Day love. These cards will be treasured by whoever receives them.
Disney Princess Cards
What would Valentine's Day be without a few princesses? Let Belle, Ariel and Tiana help add some Disney magic to your child's Valentine's Day.
Toy Story Love
Disney Pixar's Toy Story is a classic for all ages. Buzz and Woody really know how to share some friendly love with everyone.
Tinkerbell
It's hard to have a Disney post without Frozen, but it's even harder to miss out on Tinkerbell. Not only Tinkerbell but her friends as well will add that extra…pixie dust to the already magical day.
Which Disney printables will your kids use for their Valentine's Day cards?