This site contains affiliate links. Please read our Policies for information.
Disney's Aulani Resort is a great place to bring the entire family and we enjoy each and every day of our annual trips to our Disney Vacation Club home resort. With countless things to do, we spend a great deal of time together as we love to – as a family. But at some point in the day, the kids want a little alone time just as my husband and I do. Aunty's Beach House at Disney Aulani gives children – and parents – exactly what they need with a space that holds magic as only Disney can do.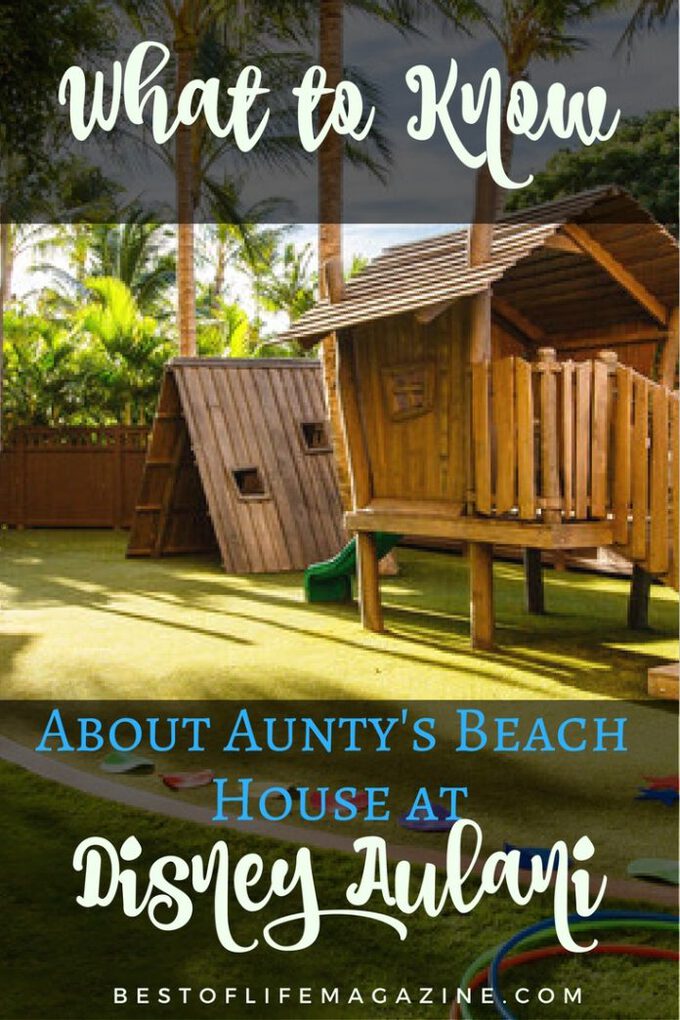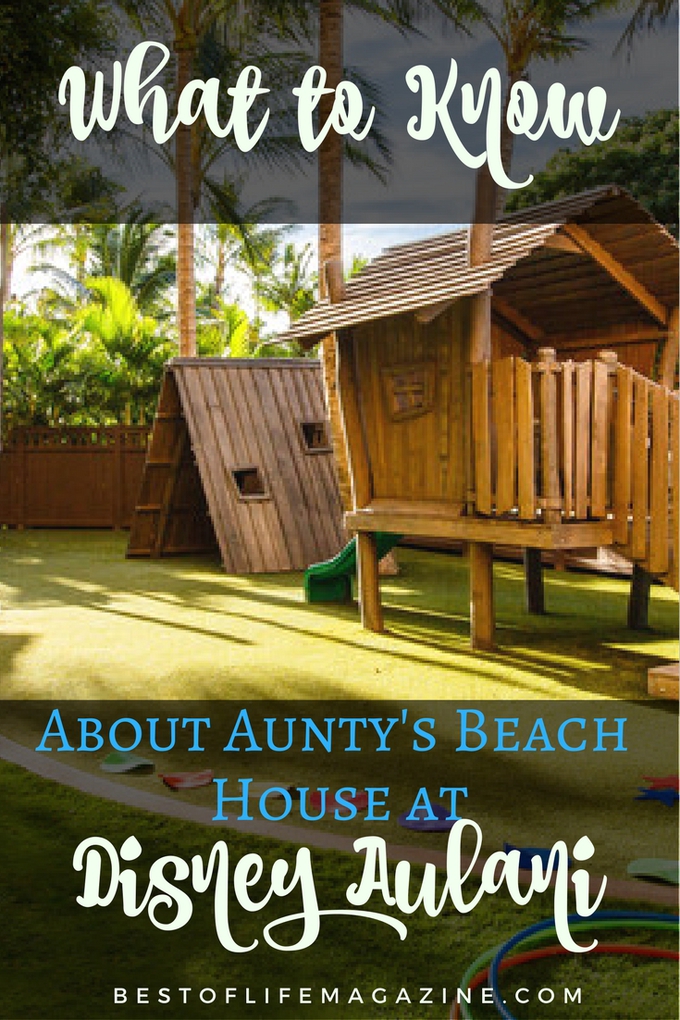 I always travel with the essentials. I need to have a great weekend bag, some travel accessories, a hotel humidifier, walking shoes are a must, and of course I recommend you take a camera! A GoPro or other tough video camera always adds to the fun memories as well.
Aunty's Beach House at Disney's Aulani Resort and Spa offers so much for everyone in the family; it truly is a safe place for children and feels like home.
The Aulani Resort in Hawaii has many different activities that carry a focus on family. While our family is important during any vacation, parents know a break or two is nice. Disney makes that very easy with activities like Aunty's Beach House. Imagine you're at home and going on date night with your significant other. Usually, you'd find a friend or family member to watch your children. Aunty's Beach House is your Disney-style sitter while at the Aulani Resort. The best part is, your kids will love their time with Aunty as much as anything else while at the resort.
Safety First at Aunty's Beach House
You can be sure Disney will protect your kids, even if it inconveniences you just a tad. This means plenty of high-level security stuff, for instance, you need to fill out paperwork before dropping your kids off. This paperwork can be filled out before check-in and is when you will create a password that allows you access to your child. You will also need your room key, and only the parent with the room key and password can get into the beach house. Family photos will also be taken as an added level of security; remember to tell the cast members "thank you" for taking the extra time to make sure your precious cargo remains safe.
Aunty's Beach House Age Requirements
Aunty's Beach House welcomes kids of all ages, however, there are some exceptions. Children 2 years old and under need to be accompanied by an adult. They also ask that children 3 years old and above be potty trained before you can leave them on their own. Still, activities for babies are present and great fun. One such event is offered on select mornings and is called Aloha Disney Jr. Play dress up with your child, play games, and even dance with Mickey and/or Minnie Mouse.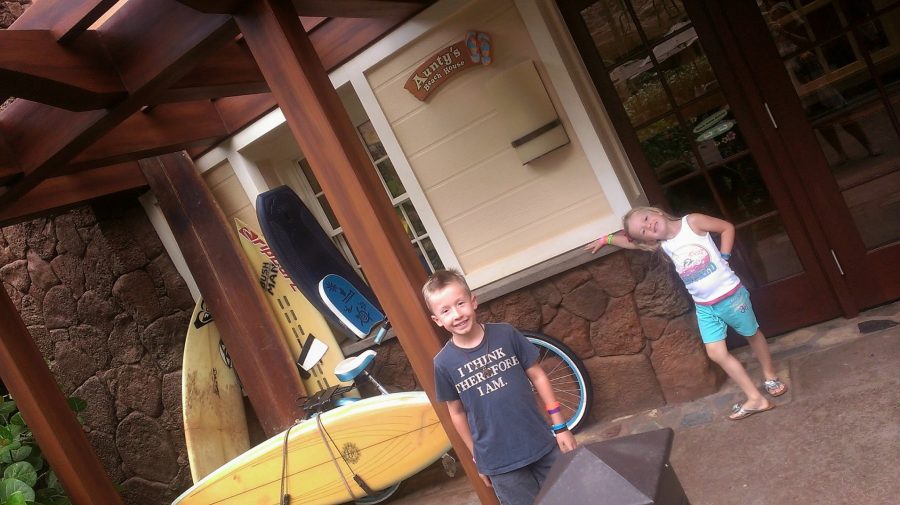 Two Ways to Play at Aunty's Beach House
Aunty's Beach House is well loved by children and parents alike for many reasons; there are structured activities you can sign up for, or you can drop your kids off for free play. If you want to sign kids up for specific activities you will need to be in line around 7:30 in the morning on the day to sign them up. There is a wait- after all, everyone loves Aunty!
When we are on vacation, our family prefers to take things as they come and not "schedule" ourselves too much, so we prefer just to drop the kids off whenever it works for playtime at Aunty's Beach House. Honestly, this had become a blessing we never counted on when we bought our timeshare at Disney Aulani because my husband and I get three or four date nights in one week thanks to Aunty. Since we have raised our children without grandparents around to babysit, we greatly appreciate not paying a sitter and knowing our kids are having a blast while we enjoy dinner and walks along the ocean.
To make everything feel more like home you'll find things to do that you may do at home, but with a Disney touch. Game rooms with Disney games, a movie room playing Disney movies, interactive game tables, Wii and Playstation game consoles, and arts and craft areas. All the while, your kids will be joined by their favorite Disney characters.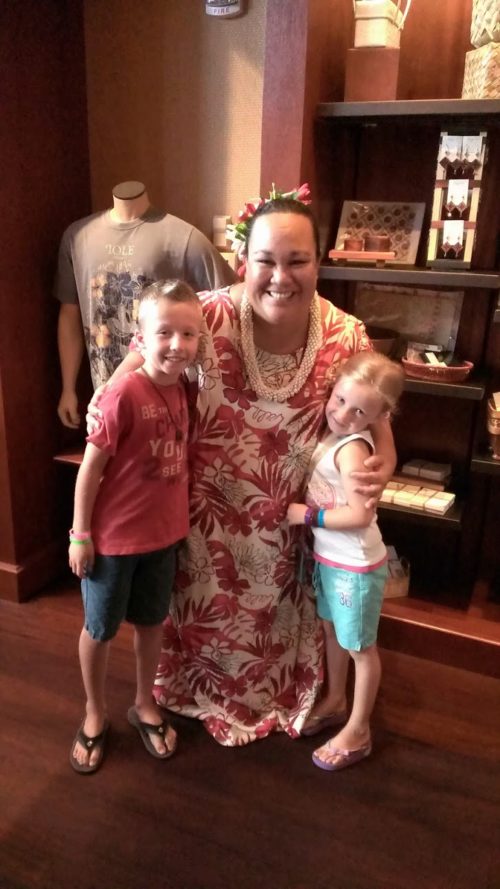 Premium Activities at Aunty's Beach House
Most of the activities for children at the beach house are free. However, there are a few bonus activities that come with a fee. These activities need to be reserved in advance, and we recommend making reservations as early as possible since they fill quickly.
No matter what you decide to do, your whole family will fall in love with Aunty's Beach House – and Aunty. Aunty adds her own special touch of Disney and Hawaii magic to Disney Aulani and affects the lives of each and every child she meets.
Allow Disney's Aulani Resort to help create fun times, memories and travel traditions for the whole family.
Save
Save