This site contains affiliate links. Please read our Policies for information.
CES 2015 was filled with technology and gadgets that left me with a long wish list; the show is truly filled with the best current and future technologies and gives the world a sneak peek at what is coming. 

Technology extends beyond televisions and smartphones and straight into the world of beauty as well. Panasonic had an amazing beauty bar set up during CES, which not only gave people a chance to feel the results of some of their great beauty tools, but also put their feet up. (Which if you have ever been to CES, you know that is very valuable!)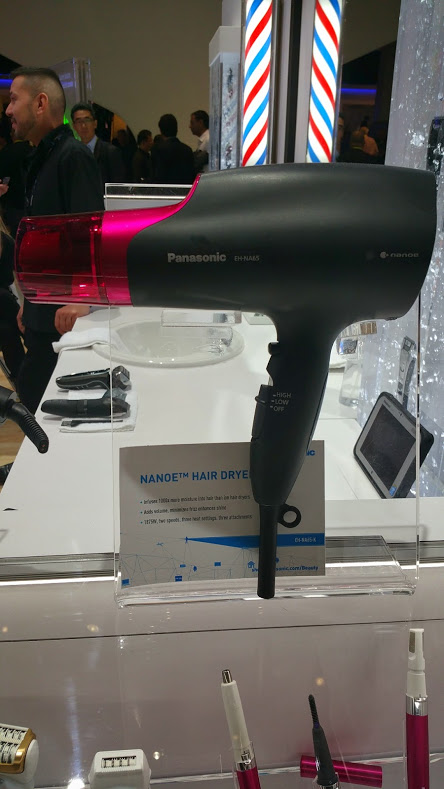 Panasonic Nanoe Hair Dryer
My hair seems to always dry out, which leads to split ends and uneven hair lengths.  The Panasonic Nanoe Hair Dryer, which retails for around $130, uses cutting edge technology to deliver salon quality results in the convenience of your home.  When I sat down for my beauty treatment, my stylist shared that the Nanoe Hair Dryer would infuse moisture into my hair at a level I had never known, 1000 times more than a typical ion, and thus prevent cuticle damage.
I gave it a shot…but I will admit that after forty beautiful years, I was a bit skeptical.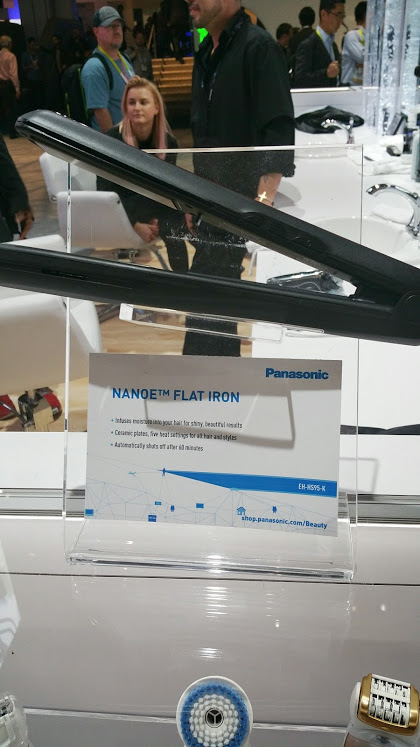 Panasonic Nanoe Flat Iron
By this point in my Panasonic beauty treatment I could completely feel the bounce in my hair, see the shine and glow in the mirror and I just felt beautiful.  My stylist finished my hair off by styling it with the Panasonic Nanoe Flat Iron; typically I avoid using an iron because I want to preserve the ends of my hair. The Nanoe Flat Iron from Panasonic continued to infuse moisture into my hair and left it in all of its shiny healthy glory.
 After a much needed break at CES, I left Panasonic's beauty bar knowing first hand that their Nanoe hair tools deliver the results they promise.