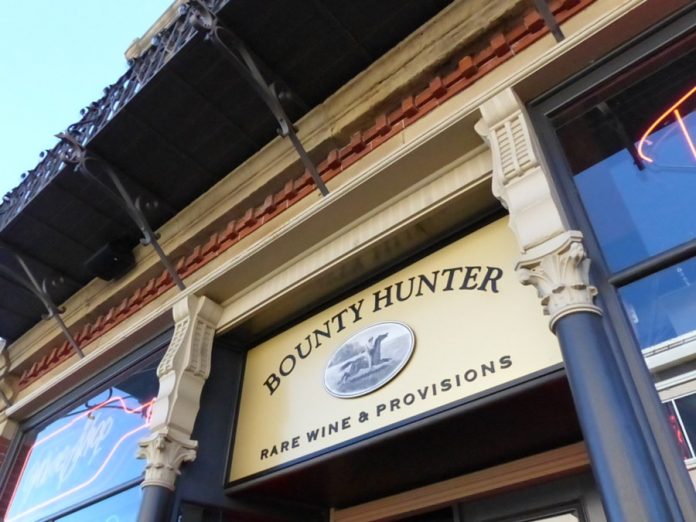 This site contains affiliate links. Please read our Policies for information.
Traveling is one of our favorite things to do as a family; learning new things and experiencing all that each location has to offer is a thrill for us.  The planner in me enjoys the research prior to a trip so I can map out our priority activities, yet the traveler in me likes to just go with the flow since daily life is so full of planning.   With a list handy, we can pick and choose as we want to make sure we don't miss anything.
Visiting Downtown Napa? We have your list of things to do to make the most of your trip and help you get out of the winery for a bit.
Kayak Napa Valley allows you experience the river and beauty of Napa while getting a great workout.  I spent a lovely couple hours with my friend Dana taking in the scenery and getting some much-needed girl talk time in – it was the perfect start to our day.
There are so many fabulous restaurants in Downtown Napa but whatever you do, don't miss the chance to visit the coveted Bounty Hunter Wine Bar.  While you may know them well for their bounty-esque approach to finding the best wines, they also have a strong following because of their beer can chicken.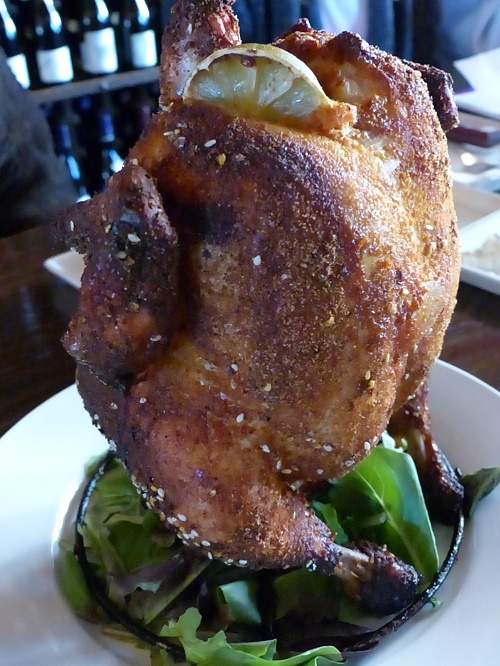 Tender, juicy and filled with flavor, it will pair with any wine on their extensive menu.
Downtown Napa has a pretty fabulous way to drink your way through the Downtown Napa!  Take in the tasting rooms and experience 100's of wines for only 10 cents per taste.  You purchase the card for $30 and simply pay a dime for a glass of wine. There are twelve different tasting rooms and wine bars.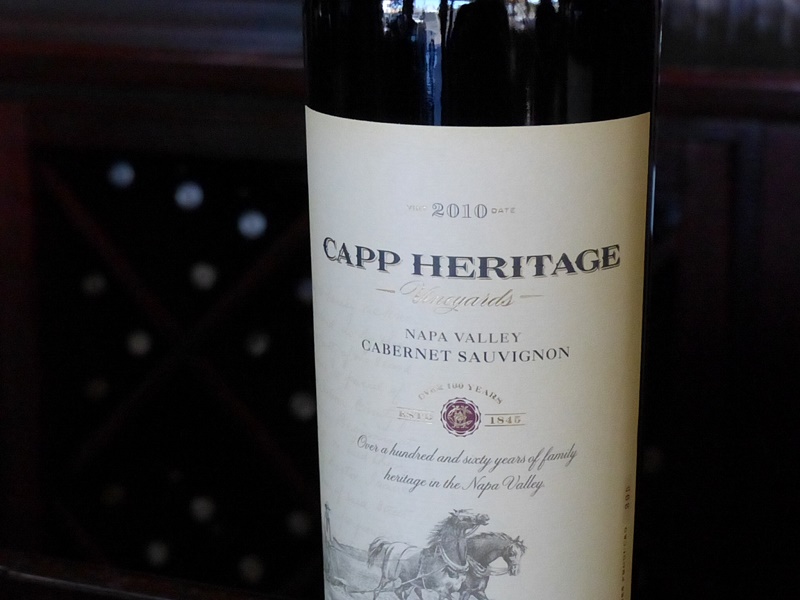 Tasting Tip: Visit Capp Heritage Winery – their wine is phenomenal and their deco lounge is stunning and beautiful.
Seize the day during your trip to Downtown Napa and be sure you enjoy a meal at Carpe Diem. The sophisticated, yet casual dining experience has earned many accolades making it a favorite dining destination for many. The dishes you encounter here are unique and crafted with passion by the chefs at Carpe Diem. The menu is also modified every month to ensure creativity, fresh food, and passion prevail.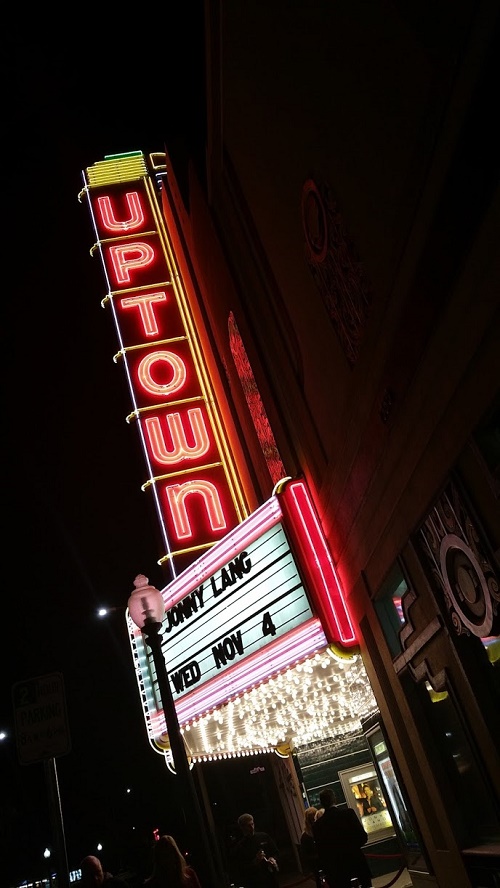 Originally built in 1937, the Uptown Theatre has gone through a full renovation thanks to the owner who had Francis Coppola.  A state of the art sound system helps Napa Theatre pull in talent that may typically be found at larger venues like Adam Carolla and Jonny Lang, who we saw live while in Napa. The theater mixes old charm with modern touches to offer guests a luxury entertainment experience.
Oxbow Public Market is a favorite among locals and those who visit Downtown Napa offering a wide range of restaurants and shops in one central location. The intimate environment allows you to get to know the shop owners and chat with locals and savor some of the best eats and drinks in Downtown Napa. Many popular restaurants in the main downtown area have small shops at Oxbow; you can enjoy every meal from breakfast to dinner at Oxbow Market and mingle with others.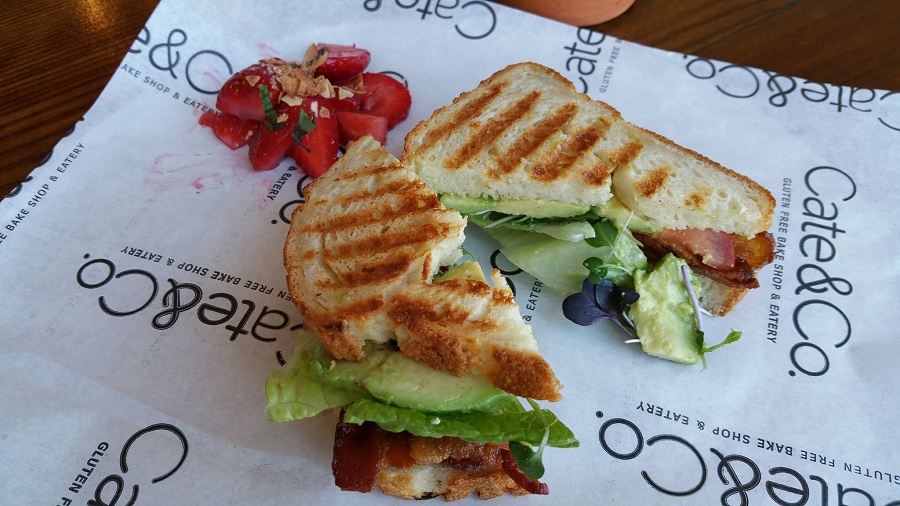 My personal recommendations are Anette's Chocolates, Carpe Diem, C Casa, and Cate and Co. who makes quite possibly the best gluten free sandwiches I have ever experienced.
I love being outdoors and getting exercise while we travel, but it truly is combining the best of both worlds when I can exercise AND enjoy my wine.  We rented bikes from Getaway Adventures Wine Country Tours and enjoyed a 20-minute ride to Luna Vineyards. We enjoyed an afternoon at the vineyard and then biked back to Downtown Napa!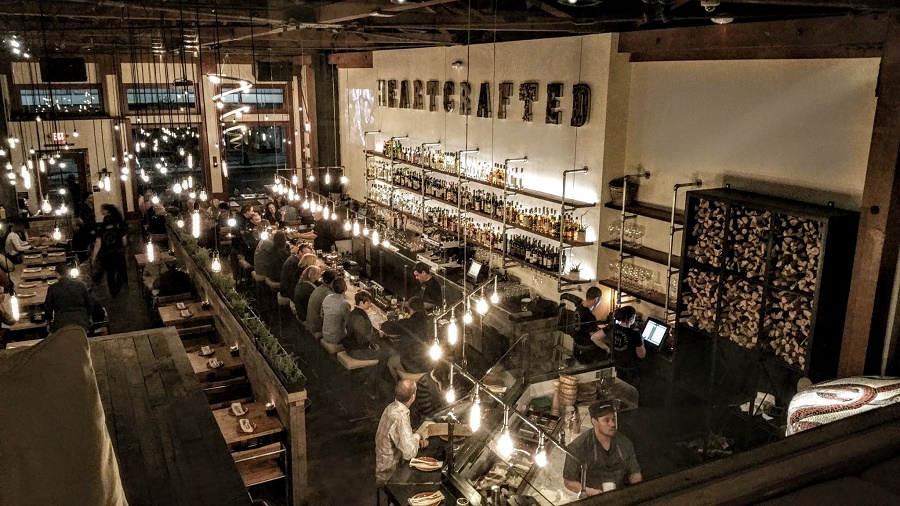 Ca'Momi is a new restaurant on First Street in Downtown Napa but you will never know it when you walk in; it is as though the area has been waiting for this authentic Italian restaurant. With a focus on history and authenticity of recipes, Ca'Momi's trendy vibe offers guests a chance to honor the past and relish in the now.
The Westin Verasa Napa offers guests the amenities they love in a hotel with the boutique service they crave. The rooms are spacious allowing guests to truly relax in comfort; be sure to take in the scenery of the river as you walk to Oxbow Market for a snack or meal. Situated within a ten-minute walk to everything in Downtown Napa, the Westin Verasa Napa offers convenience and comfort for your trip to Napa.  Don't miss our Napa travel tips as well to make the most of your trip.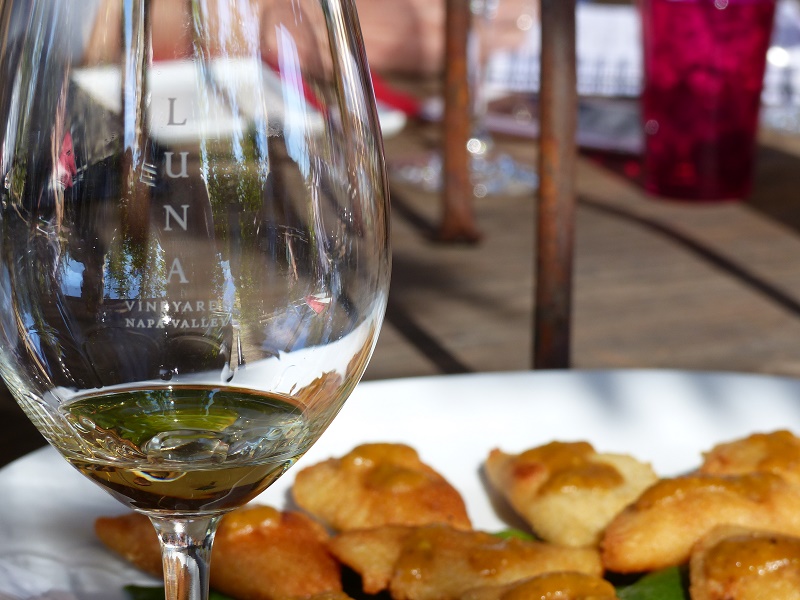 Oh, my.
I adore Luna Vineyards, their staff, and their wine. The vineyard is gorgeous and they welcome everyone with open arms. Guests can take in the views of the historic Silverado Trail from their rooftop tower that overlooks their vineyards; it truly is breathtaking.  Their Estate Collection is available to those who visit and their club members and includes some fantastic wines.
Downtown Napa is currently home to countless restaurants with over 25 wine tasting rooms and there are more on their way. What I personally love about the area is that I can connect with the people of Napa, learn a deeper story behind wines and enjoy a small town feel – all within walking distance to one another.
Downtown Napa is home away from home for me.
Save
Save