This site contains affiliate links. Please read our Policies for information.
Many studies have shown that plant-based foods are very healthy and vitamin rich. A plant-based diet plus exercise will always equal great results. The problem lies in that most people need a little more than just plant-based foods. That's where juicing comes into play. Add to that, the many different types of juicing available and you could get lost in the planning stage and never make it to the action stage where the magic happens. A safe bet for anyone is Jillian Michaels Green Juice.
This Jillian Michaels Green Juice recipe follows what Jillian believes is important in juicing and lets you focus on eating healthy!
This Jillian Michael's green juice recipe allows you to stick to your healthy diet and overall fitness plan. One of the reasons why this recipe is better than others is that there are no added sweeteners or flavor syrups that totally defeat the purpose of juicing. All the flavors come from natural sources and each ingredient adds another level of health to the drink. Best of all, you won't get lost in the health planning stage again.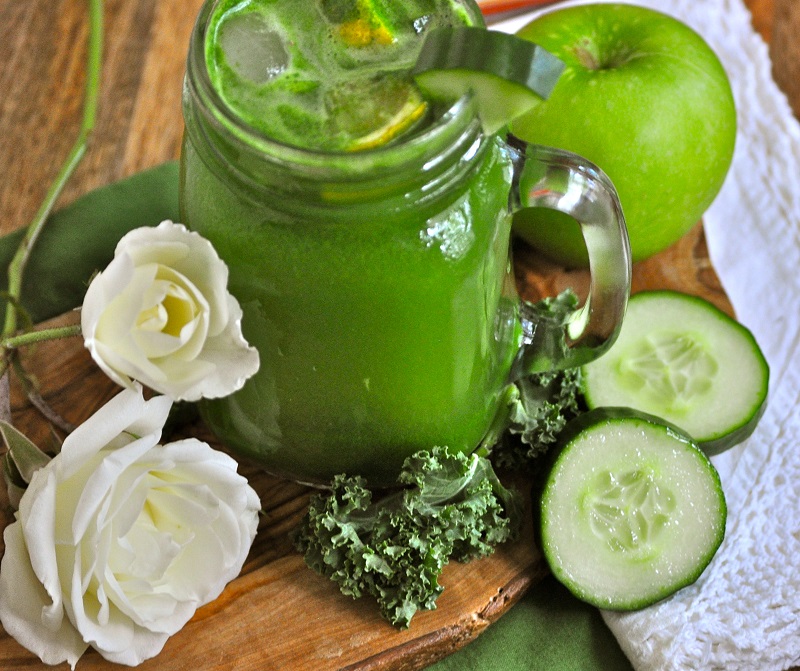 Jillian Michael's Green Juice Recipe Ingredients
1 bunch of kale (5 large leafs).
1 large cucumber
4 celery stalks
2 medium red apples (I prefer pink ladies)
1 large lemon
ginger root – 1″ piece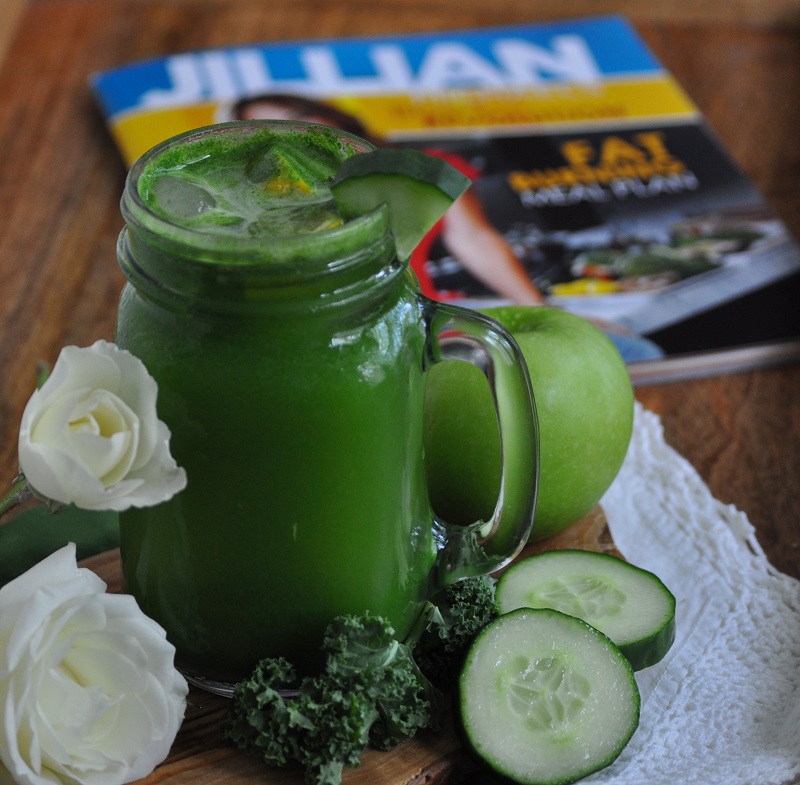 Directions for Jillian Michael's Friendly Green Juice Recipe
Clean all fruits and vegetables. Use a vegetable wash if they are not organic.
Cut cucumber, apple, and lemon in half to fit into produce chute of the juicer.
Push ingredients through chute.  I put the bunch of kale with celery to increase the amount that makes it into the juice.
Pour over ice and keep leftovers in a stainless steel or dark container to reduce exposure to light.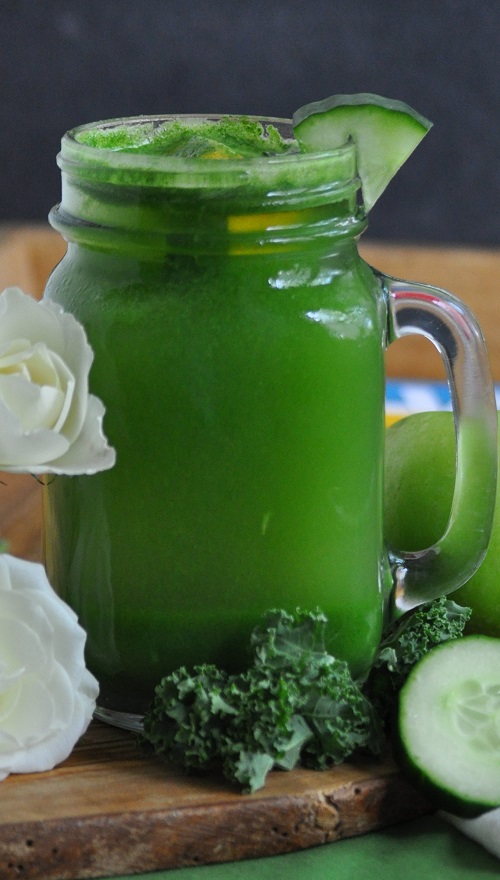 Save
Save