This site contains affiliate links. Please read our Policies for information.
It's Hatch Chili time during August and September and there are many ways to enjoy them during the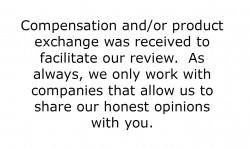 season, and long after the season is over. Nothing quite says "fall" like a wonderful mac and cheese recipe.  To add a modern and flavorful twist to a classic dish, we we roasted, skinned, seeded and stemmed authentic Hatch chilies to take this creamy mac and cheese recipe that is super easy to make to the next level.
This Hatch chile mac and cheese recipe adds a subtle kick without overpowering the creamy mac and cheese that everyone loves!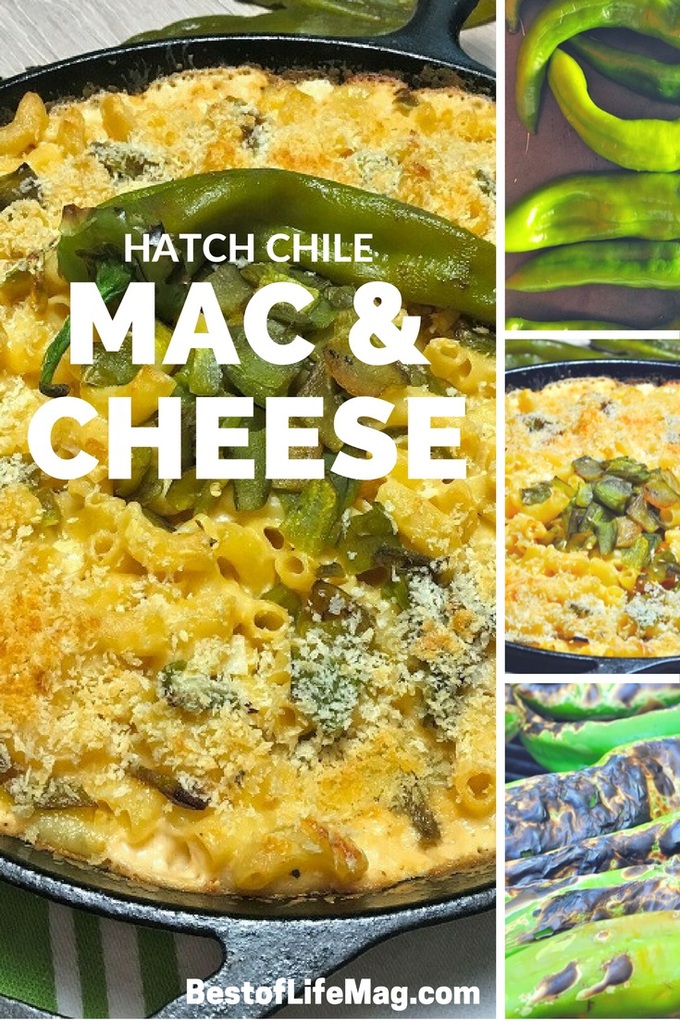 To roast Hatch chile peppers you can use a gas or charcoal grill or put them in the oven on broil. We roasted ours on the charcoal grill until blackened and chard but not burnt for the perfect texture and flavor combination.  Be sure that you rotate the peppers to blacken all sides which takes about 3 to 4 minutes total.
Next remove them from the grill and put them in a paper sack to cool for 15 or 20 minutes.
Then simply pull off the outer layer of skin, rinse and chop to the desired size for your recipe or personal preference.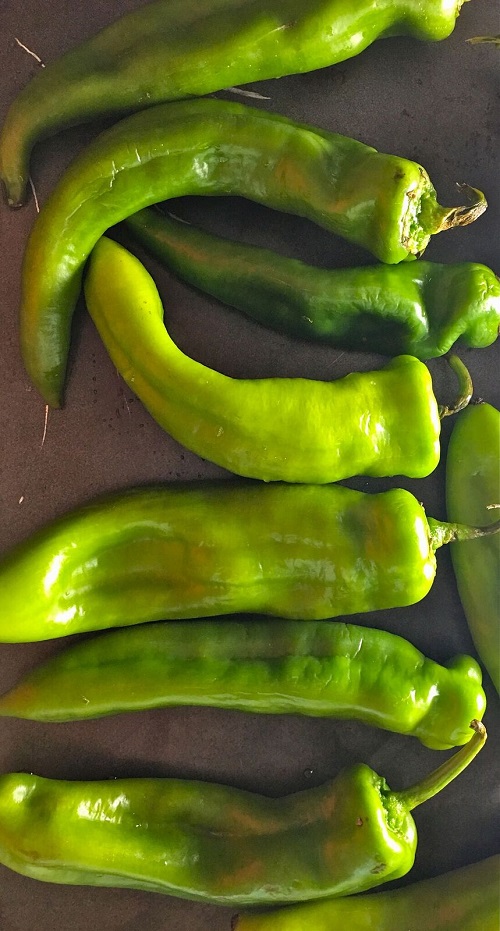 Ingredients for Mac and Cheese Recipe with Hatch Chiles
1lb Elbow Macaroni
3 1/2 Butter
2 cups Whole Milk
4 Hatch green chilies, roasted, peeled, stemmed, seeded and chopped
2 Tbsp. all purpose flour
1 Medium Onion – peeled and chopped
8 oz. Cream Cheese
1/2 lb. Sharp Cheddar Cheese – shredded
1/2 lb. Fontina Cheese – shredded
1/2 cup Panko crumbs
1/2 tsp. Salt
1/2 tsp. Pepper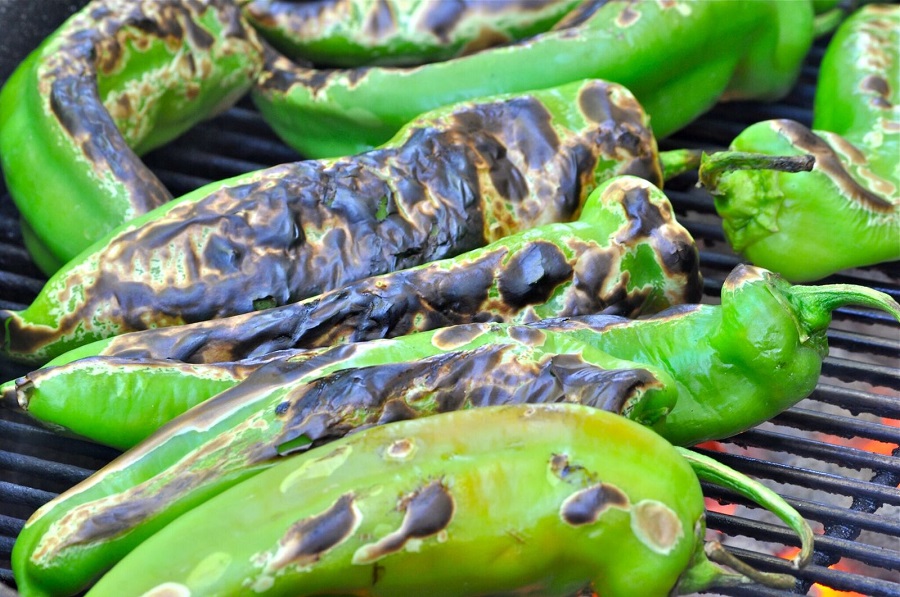 Hatch Chile Mac and Cheese Recipe Instructions
Roast Hatch Green Chiles on a gas or charcoal grill 3 to 4 minutes, making sure to rotate so all side become blackened and charred.
If you roast in the oven place on a baking sheet, arrange the chilies in a single layer on aluminum foil-lined baking sheet. Roast the chilies on one side by placing the chilies under the broiler. Roast until the skin is charred and blistered on all sides, about 3 to 5 minutes.
Place a large pot of salted water over high heat. Once boiling cook the pasta according to instructions. Drain and set aside.
Preheat your oven to 350 degrees.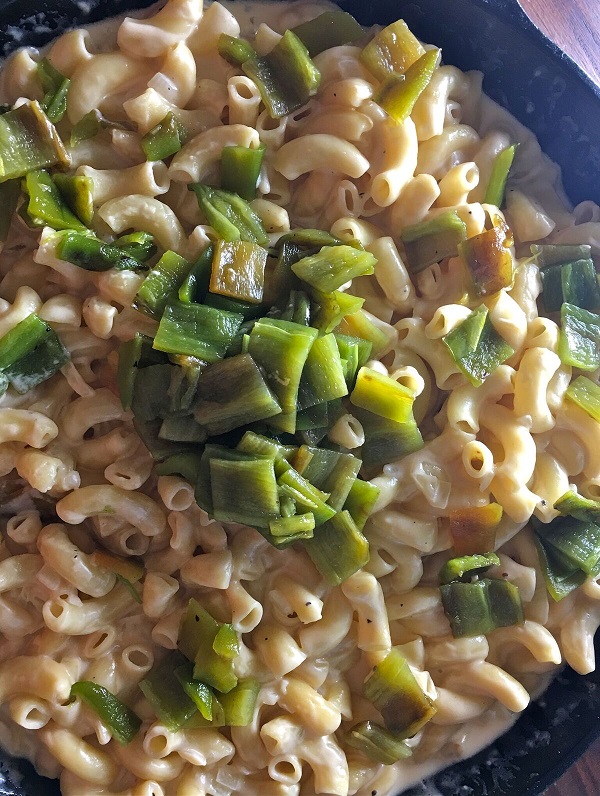 In a separate large sauce pan or cast iron pan, add the butter and onion and sauté over medium-high heat until the onions are softened. Stir in flour, salt and pepper.
Gradually add the milk and cook, stirring occasionally until thickened, 8 to 10 minutes.
Turn down to simmer and add gradually add the cream cheese. Stir continuously, adding the shredded cheddar and fontina to the pan.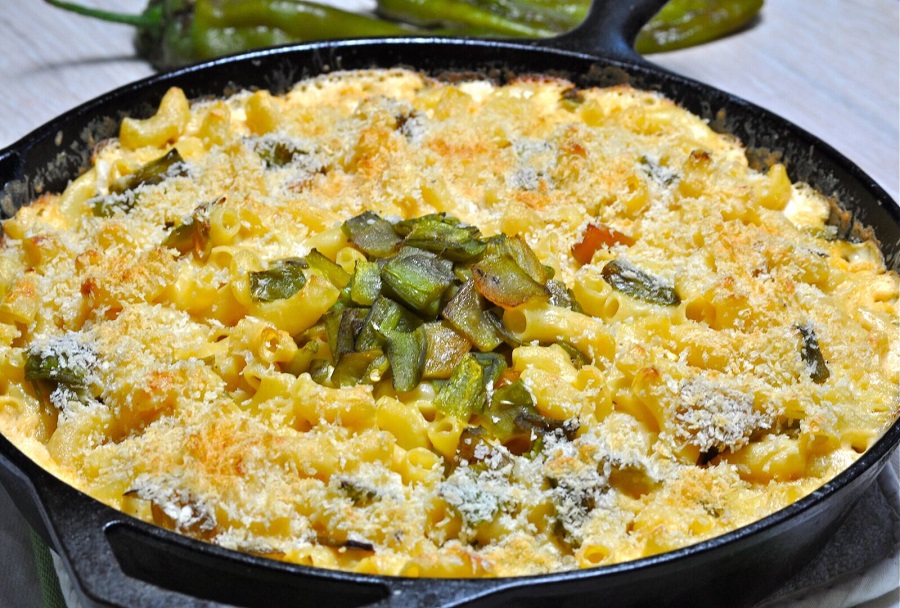 Once the cheese sauce is smooth, add the cooked macaroni to the cheese sauce. Stir to coat the macaroni and cheese until combined.
Next, add the chopped Hatch green chilies and combine.
Finally, add 1/2 cup of Panko bread crumbs to the top and bake for approximately 20 to 30 minutes or until bread crumbs start to brown.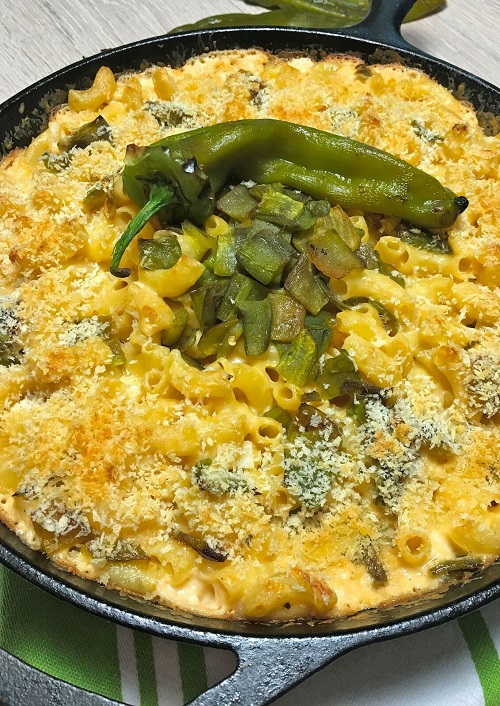 Finding authentic Hatch Chilies is part of the fun of making this recipe! We found ours at Northgate Market in Santa Ana. They even have roasting events where you can get your Hatch chilies roasted taking a step out of meal preparation. The newest Northgate Market in Ahaheim at 2030 E. Lincoln Avenue is having live roasting events throughout August as are the San Diego Northgate Market at 1410 43rd Street and the Santa Ana location I visited at 770 S. Harbor Blvd.  The time is now to get your Hatch chilies from New Mexico or you will have to wait until next year when they are available again.
Enjoy this mac and cheese recipe made with hatch chilies! It pairs perfectly with our margarita recipes!
Save