This site contains affiliate links. Please read our Policies for information.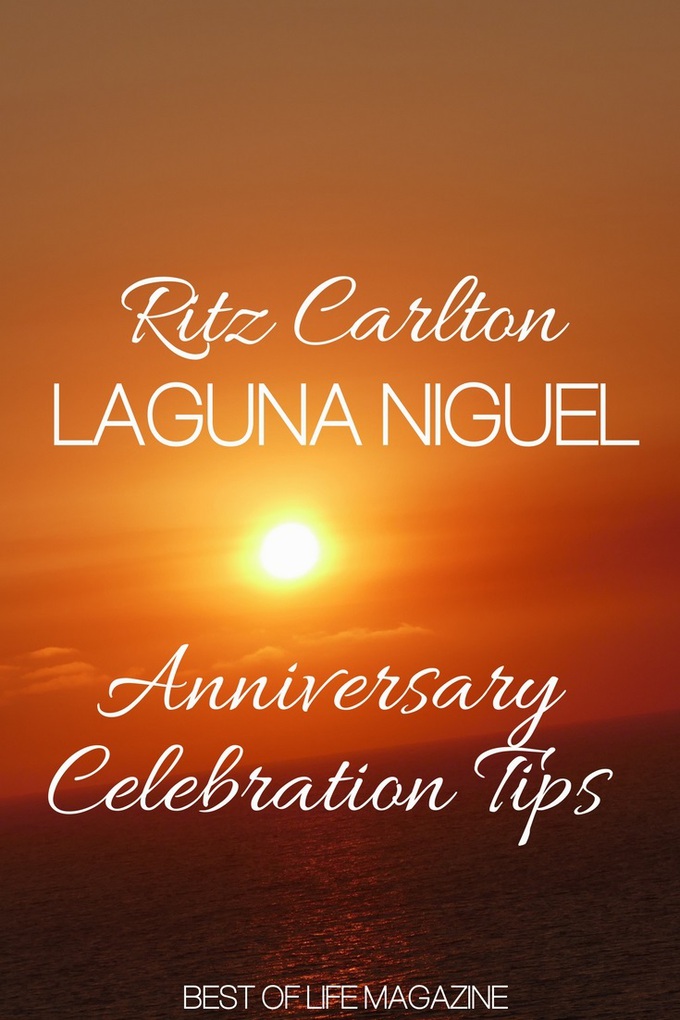 We moved to California five years ago; once we settled in, we quickly started exploring things to do in Orange County. While there are countless places to enjoy a night out together as a couple, we quickly fell in love with the Ritz Carlton Laguna Niguel. After watching sunsets over a lovely dinner a few times at the outdoor restaurant, we knew we needed more and stayed our first weekend at the resort.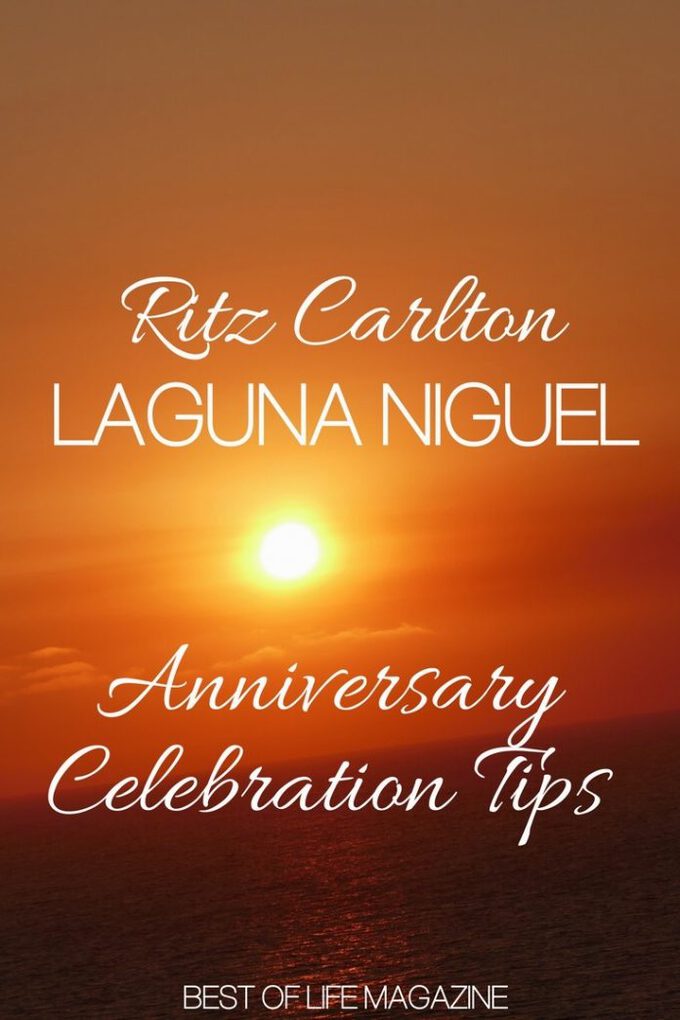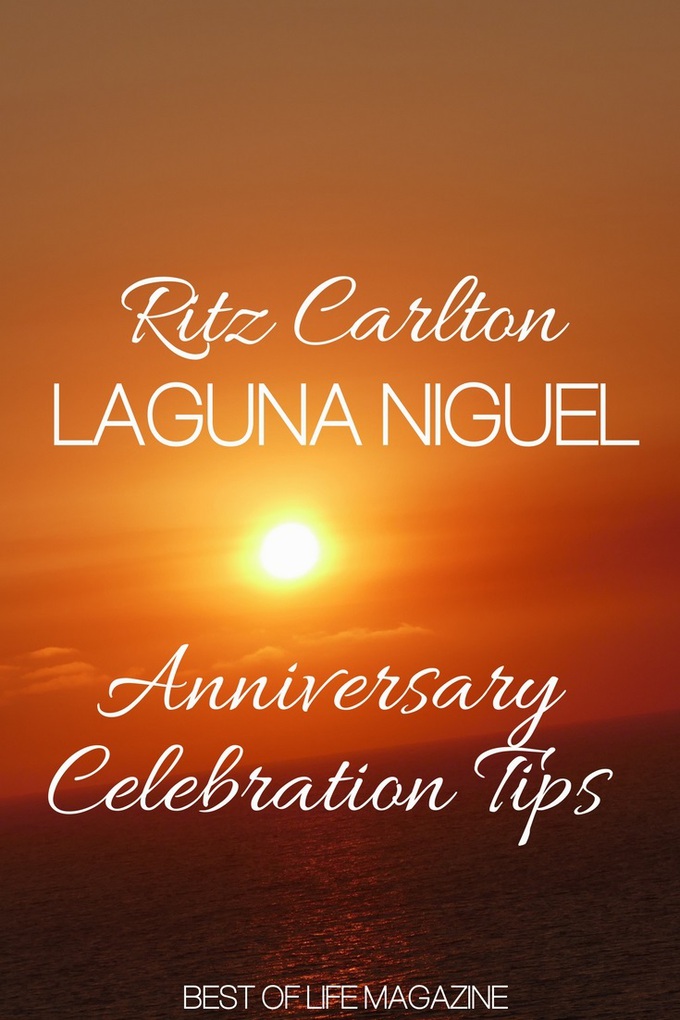 This month we celebrated our 17th wedding anniversary and what better way to celebrate than with a luxurious weekend getaway at The Ritz Carlton Laguna Niguel.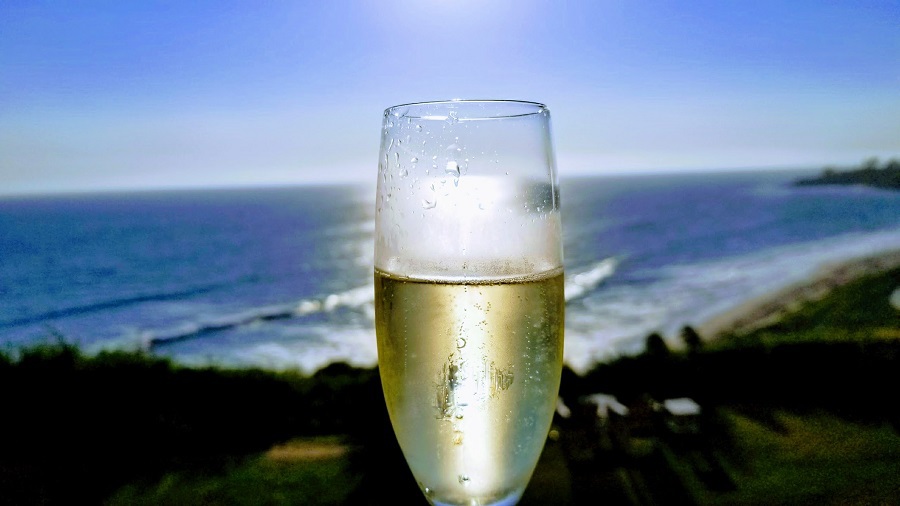 With so many resorts to choose from in Orange County, we wanted to share why we chose The Ritz Carlton Laguna Niguel to celebrate our anniversary.
Welcome Home
Each time we spend time at The Ritz in Laguna, it only takes a few minutes for one of us to say how much we wished we could live at the resort. We joke about retiring there, moving in, and loving life. Because it feels like home.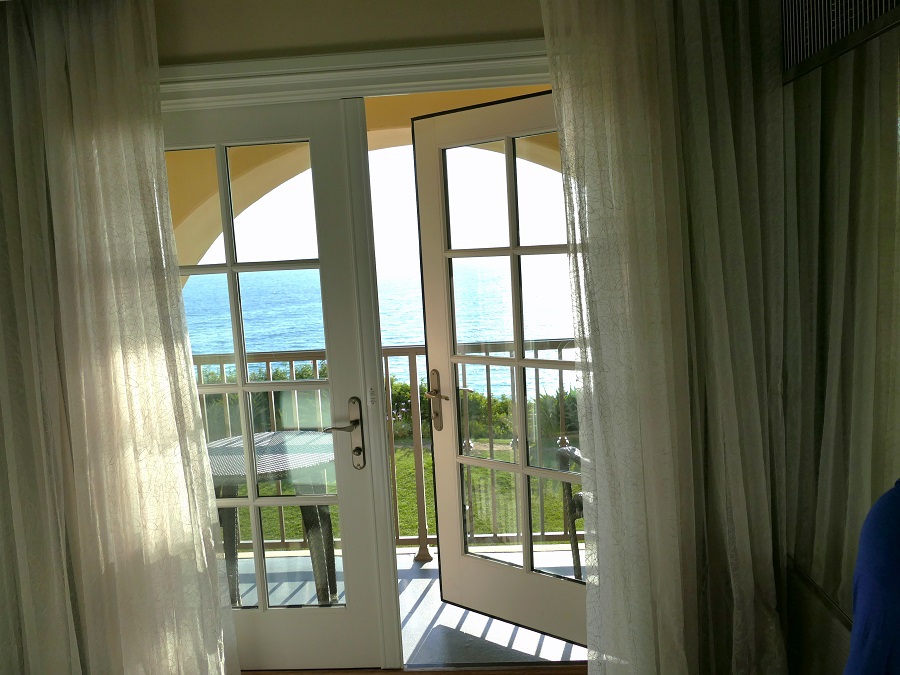 When we drove up, the gentleman took our keys to valet the car and asked if we had stayed with them before. My husband answered that we had many times and the valet smiled and said, "Well then, may I be the first to welcome you home."
Gladly.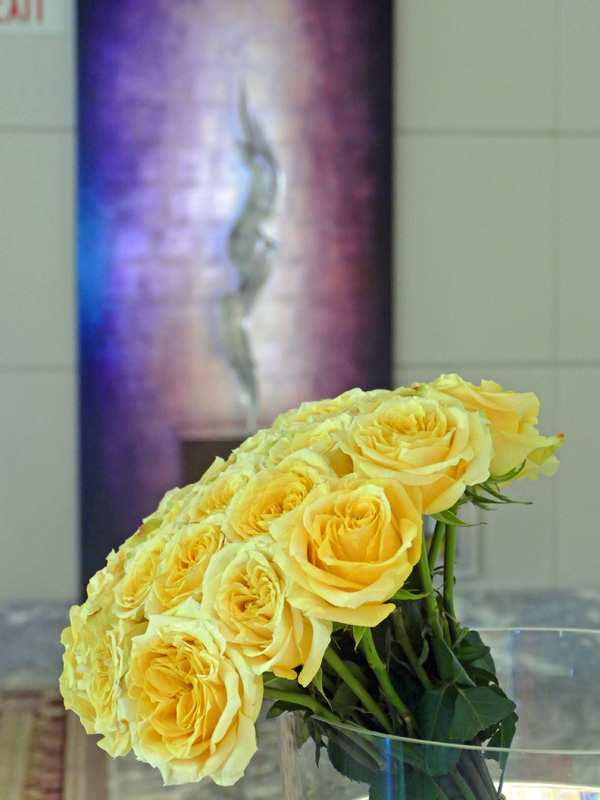 Service at The Ritz Carlton Laguna Niguel
Life is busy for everyone so for us a weekend away should be a retreat. An escape. A weekend where someone takes care of us with as much care and dedication that we give to each other and our family.
Each time we visit The Ritz Carlton in Laguna Niguel we can feel that care and attention from each and every staff member. It helps us relax and honestly, it feels pretty amazing in a world where it seems true customer service is falling by the wayside.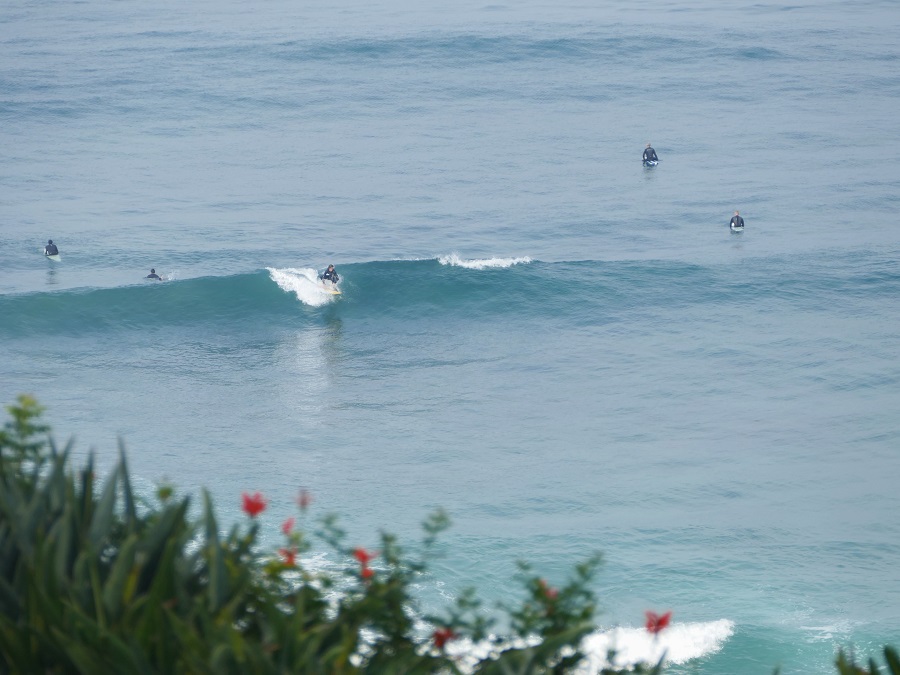 Relax in Comfort
A truly amazing travel experience happens for us when we can experience everything a destination offers while still being exactly who we are. We aren't 'fancy' people like many may picture people in the 'OC'. Now granted it's fun to be fancy every now and again, but I can be my normal flip flop, sundress loving self at The Ritz Carlton Laguna Niguel and feel completely comfortable.
One of our favorite things to do is enjoy our morning coffee on the balcony while we watch the surfers.
The BEST Sunsets
The sunsets.
They are hands down why we spend so many date nights at 180blu. It is quite simply the best view in Orange County. Overlooking the Pacific Ocean as the sky fades to hues of purple and orange while the sun sets is pure Heaven.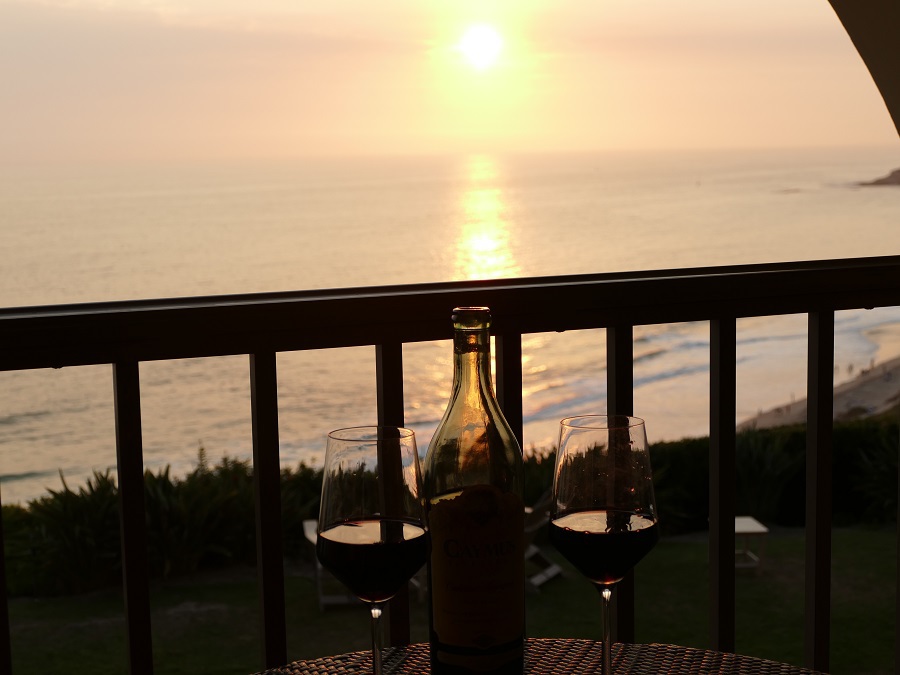 Celebrating our anniversary at The Ritz in Laguna allowed us to experience the sunsets in an even more magical way – from the privacy of our ocean view balcony with a lovely bottle of wine from Bar Raya.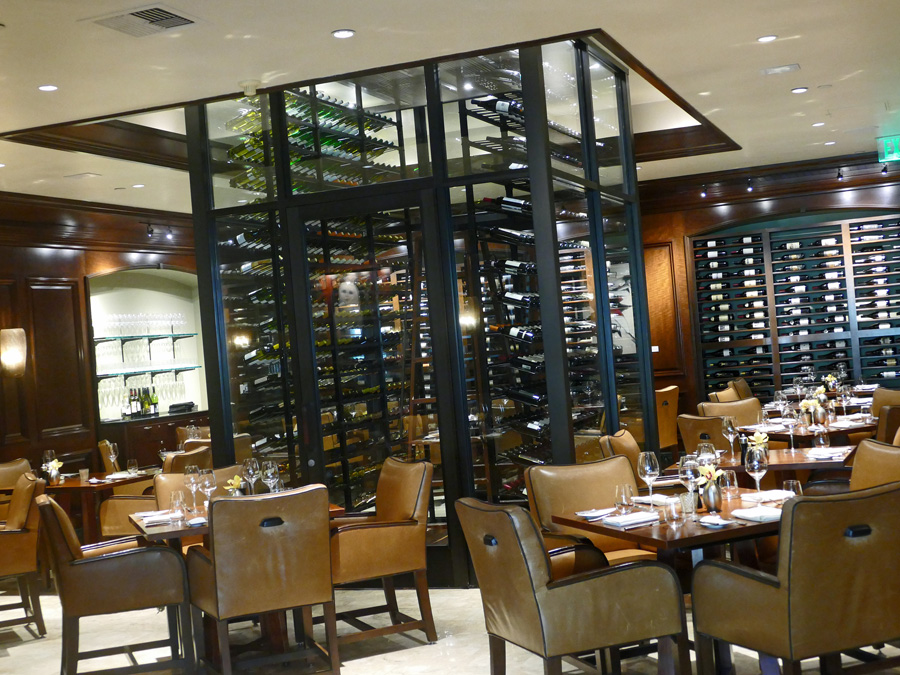 Dine on Property
While we enjoy watching sunsets at 180blu the majority of the time, that view can also be enjoyed inside from Raya at the Ritz with floor to ceiling windows. If we are feeling like we want a more intimate setting, we can stay on property and dine at enoSTEAK.
Nestled inside with a floor to ceiling wine cellar and a warm fireplace makes this restaurant a truly special experience and perfect for a special celebration.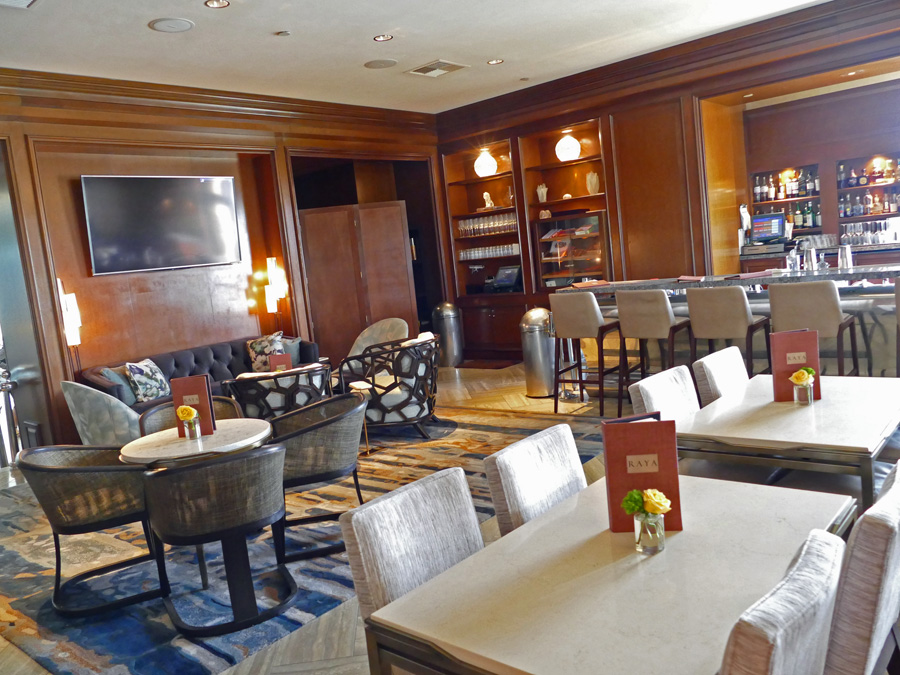 Despite the fact that I wish we could eat like kings and queens every meal, it's not a wise choice. The Market Place is one of our favorite little places to stop when we stay at The Ritz Carlton Laguna Niguel.
Morning coffee and pastries are a must as is their chocolate cake which pairs beautifully with a glass of Cabernet.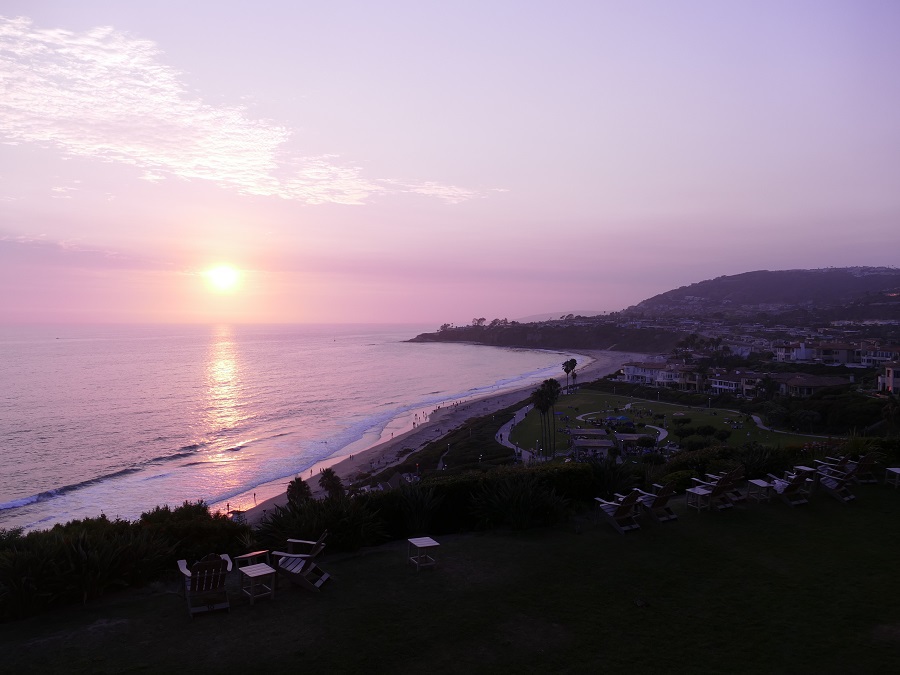 Ritz Carlton Anniversary Card
What's an anniversary without a little shopping and fun, right? After a few visits to The Ritz, we learned about their Anniversary Card. I am certainly not the expert to ask on what each level earns you.
I simply know we love having it and the perks we receive, including the discounts in the gift shop! Date nights, anniversary celebrations, and lunch with my mom when she visits from out of state are all better with a little discounted shopping in the gift shop.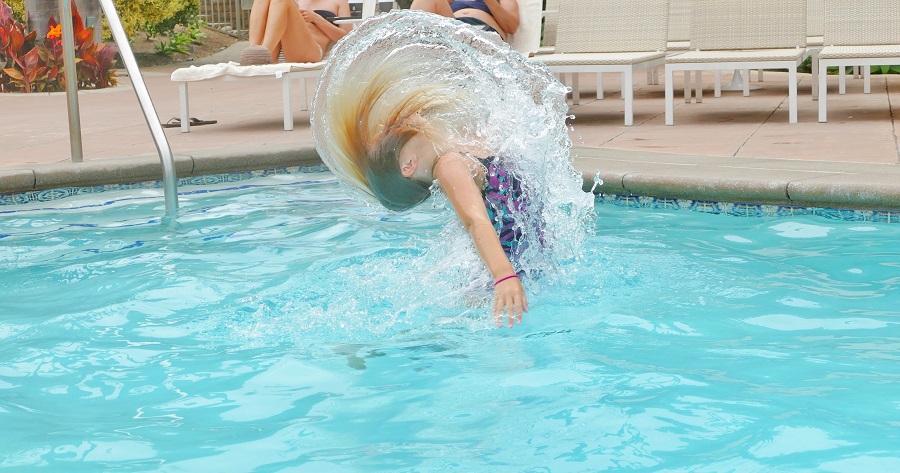 Soak up the Sun at the Pool
During our anniversary weekend, we had our kids join us for the second evening because they are part of "us". Well, and they never stayed at a Ritz Carlton so it was a very special treat for them.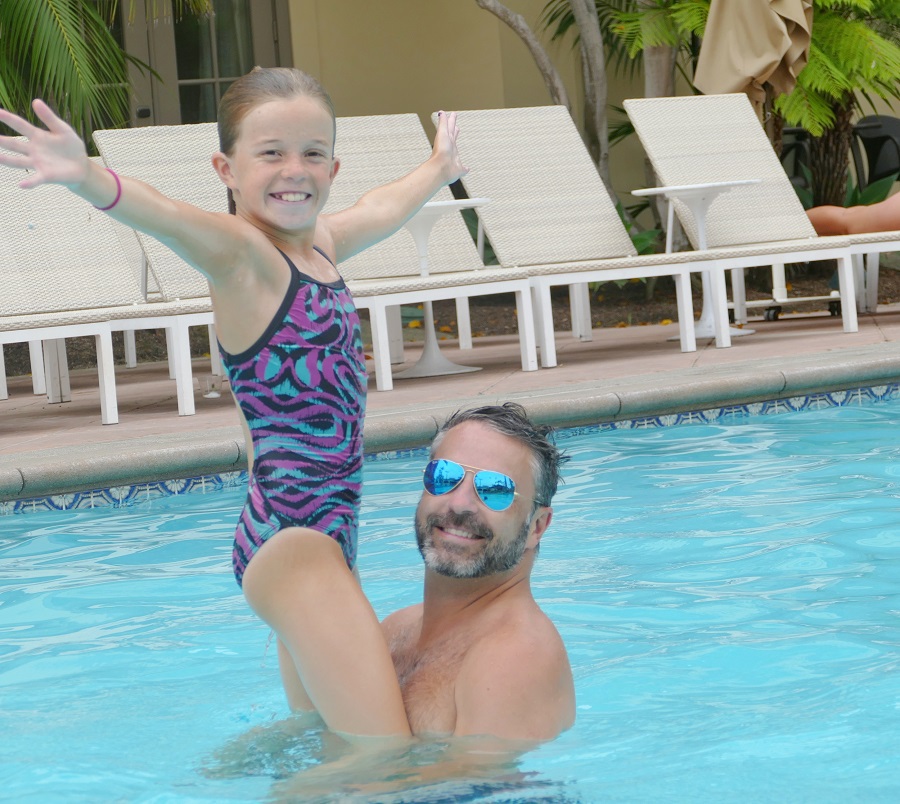 We enjoyed afternoons by the pool together as a family and everyone relaxed with smoothies and lunch from The Dana Pool Cafe, and margaritas of course for my husband and I.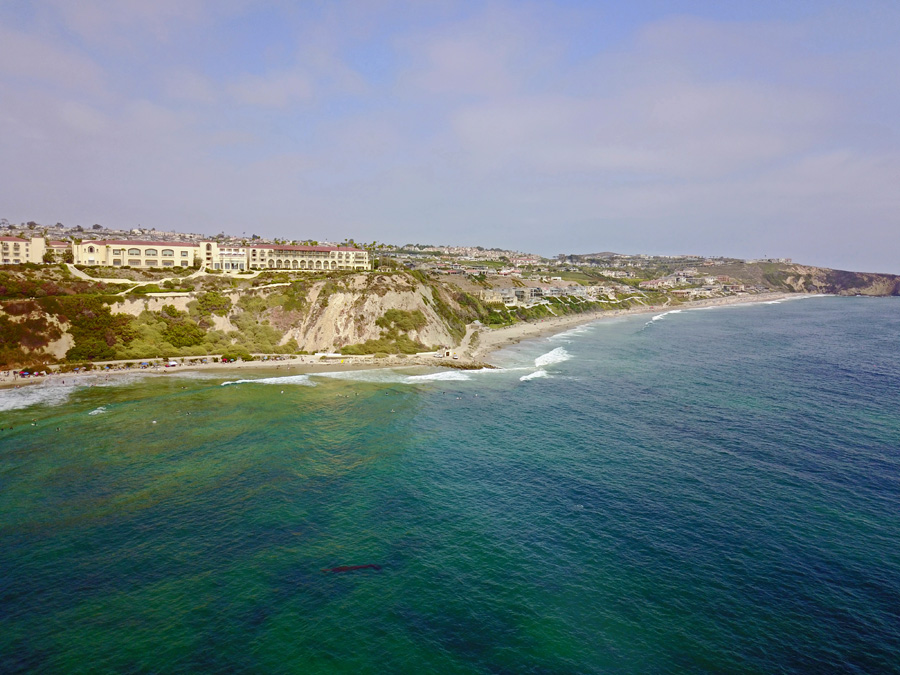 Spoiled and Happy
Being married for 17 years is a reason to feel special, spoiled, and happy in our book. The entire experience at The Ritz Carlton Laguna Niguel cannot help but make you happy. Just as we seem to do each time we dine at 180blu, we met new people and had fun conversations with them. That always makes for a fun evening along with live music.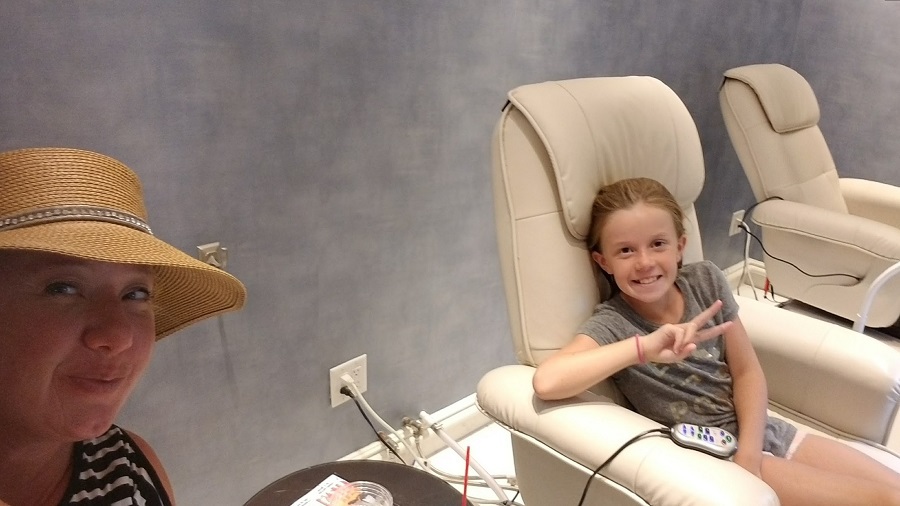 Ava and I had a little girlie time and spoiled ourselves with a pedicure while the boys hung out and flew our drone.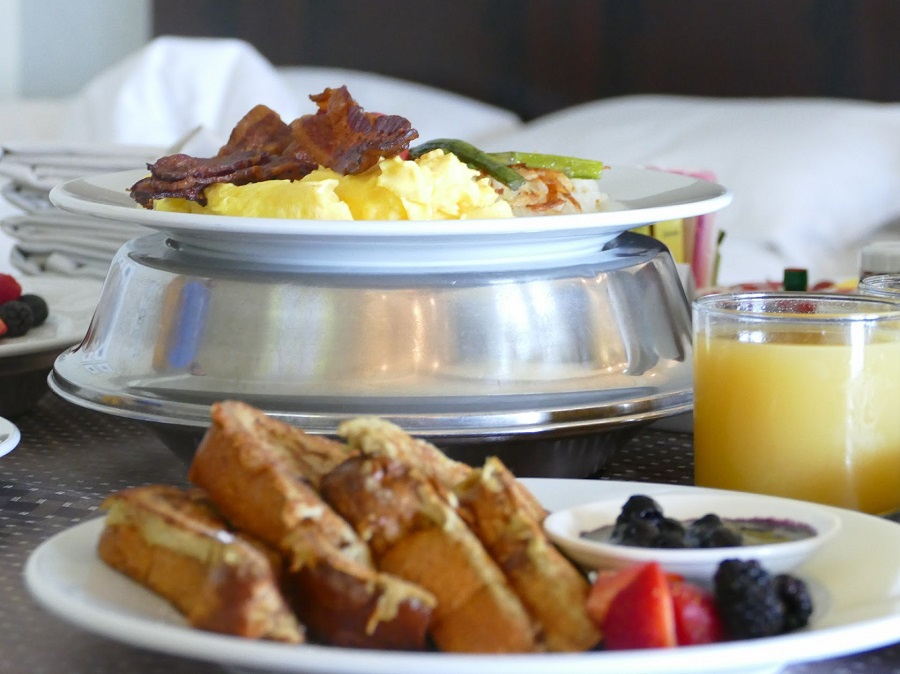 The topper for everyone? Room service for breakfast with our balcony doors open, the waves crashing in the background, and our family. Together.
RC Memories were made and they will never be forgotten.