This site contains affiliate links. Please read our Policies for information.
Hexafish Rainbow Loom is a way for your children to express their creativity in a safe way. Using bands of different colors, patience, and creativity they can create bracelets and other jewelry. While your kids are doing something they see as fun, they're also building their patience and that will hopefully transfer into other aspects of life as they grow. The best part is, the Hexafish Rainbow Loom is good for both girls and boys.

Want to know how to make a Jumbo Hexafish Rainbow Loom? The best way to learn is through a photo guide for every step of the process.
You know those crazes that children attach to that make you wish you had invented the craze instead of someone else? Yep-that pretty much sums up my relationship with Rainbow Looms. And that of 90 percent of other parents I am fairly sure. 🙂 After sharing how to make a Fishtail Rainbow Loom, Calvin is back with a tutorial on how to make one of the largest Rainbow Looms we have seen to date…the Jumbo Hexafish Rainbow Loom.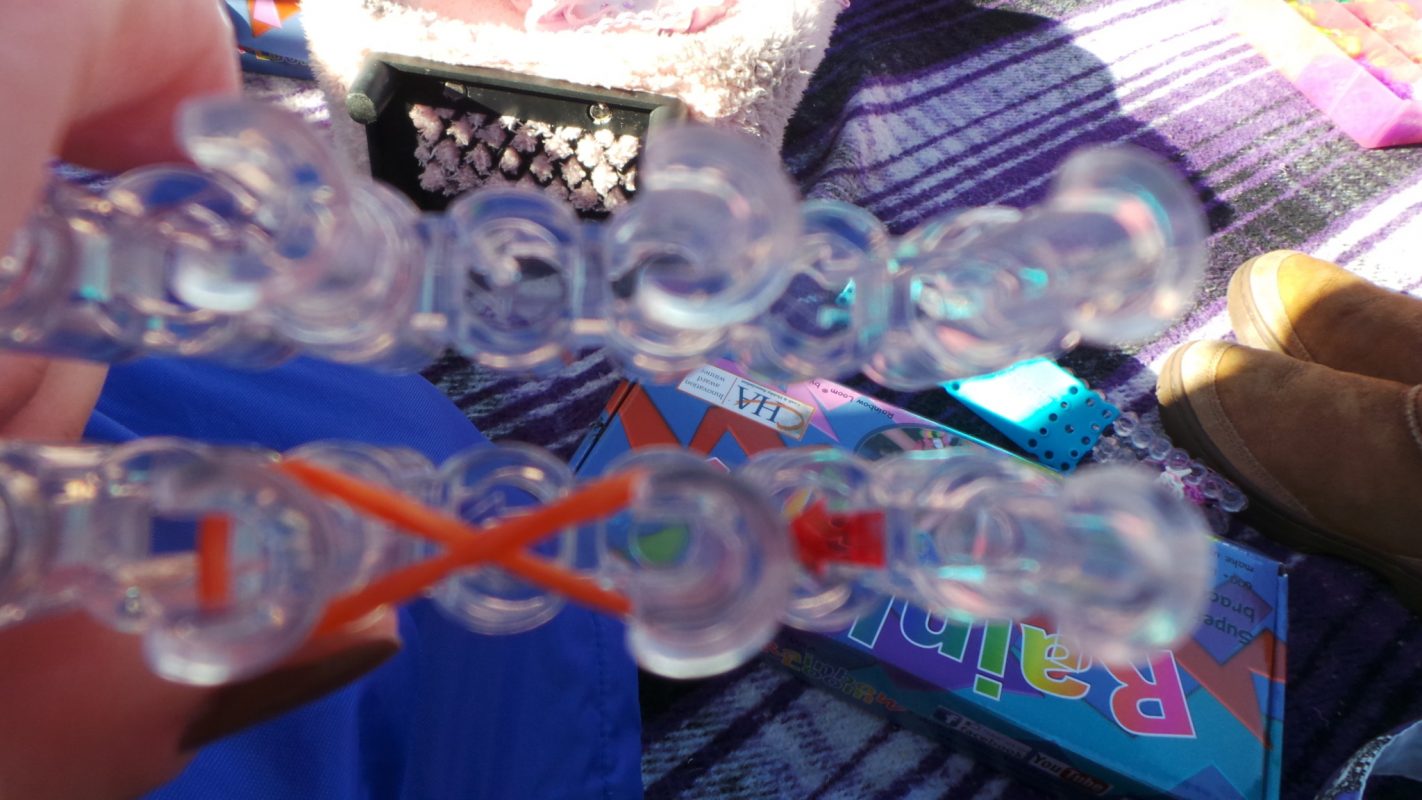 Step 1: You are going to use six pegs and you will start by twisting a band around two of the pegs like a figure eight.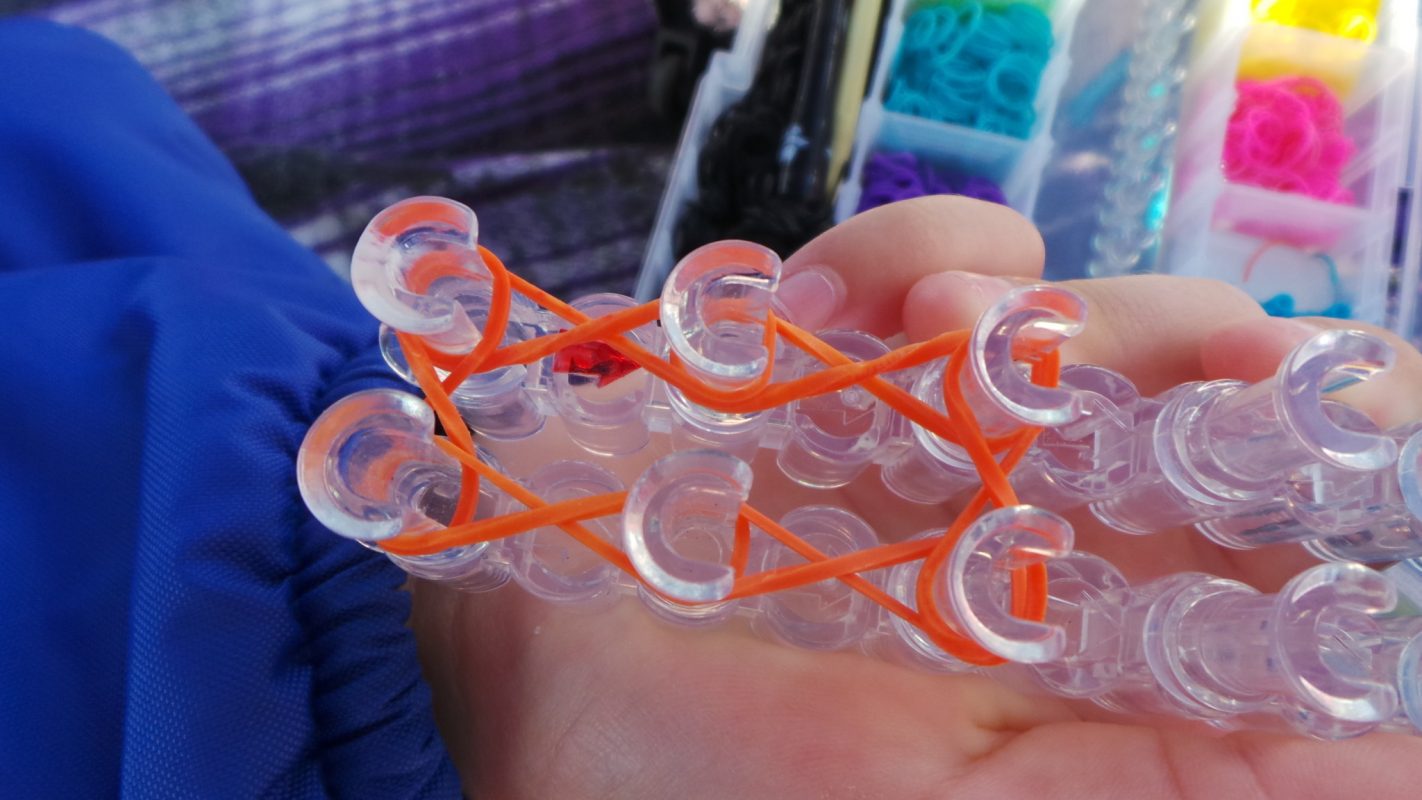 Step 2: Repeat this process starting the next figure eight on the peg that your last one ended on. Continue this step and work around each of the six pegs until you form a rectangle.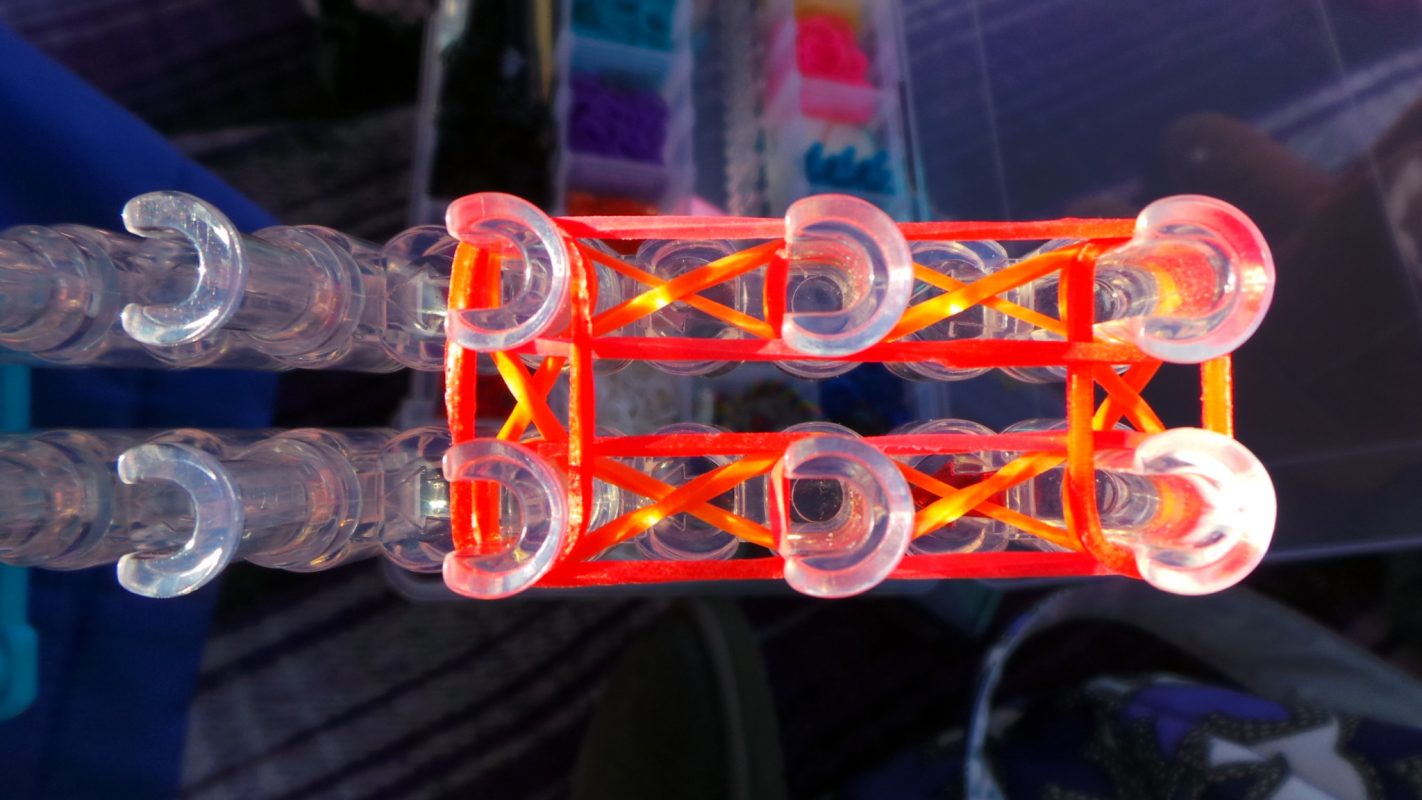 Step 3: Next, you will wrap a band around two pegs. There is no figure eight or pattern used; simply wrap the band around two pegs. Then continue by looping the next band starting on the peg you just left off with. Continue doing this around six pegs and over the top of the first layer.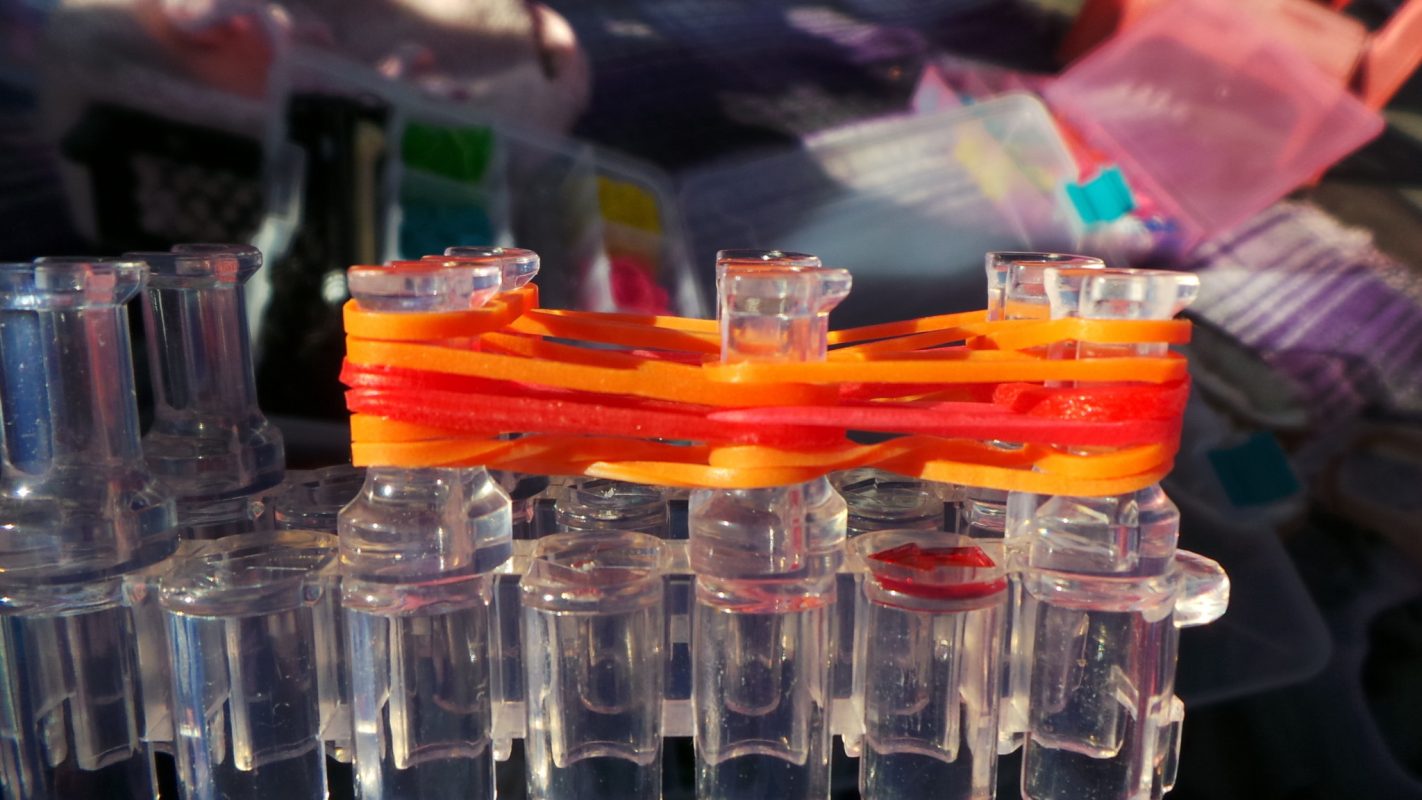 Step 4: Repeat step 3 in whatever color you would like.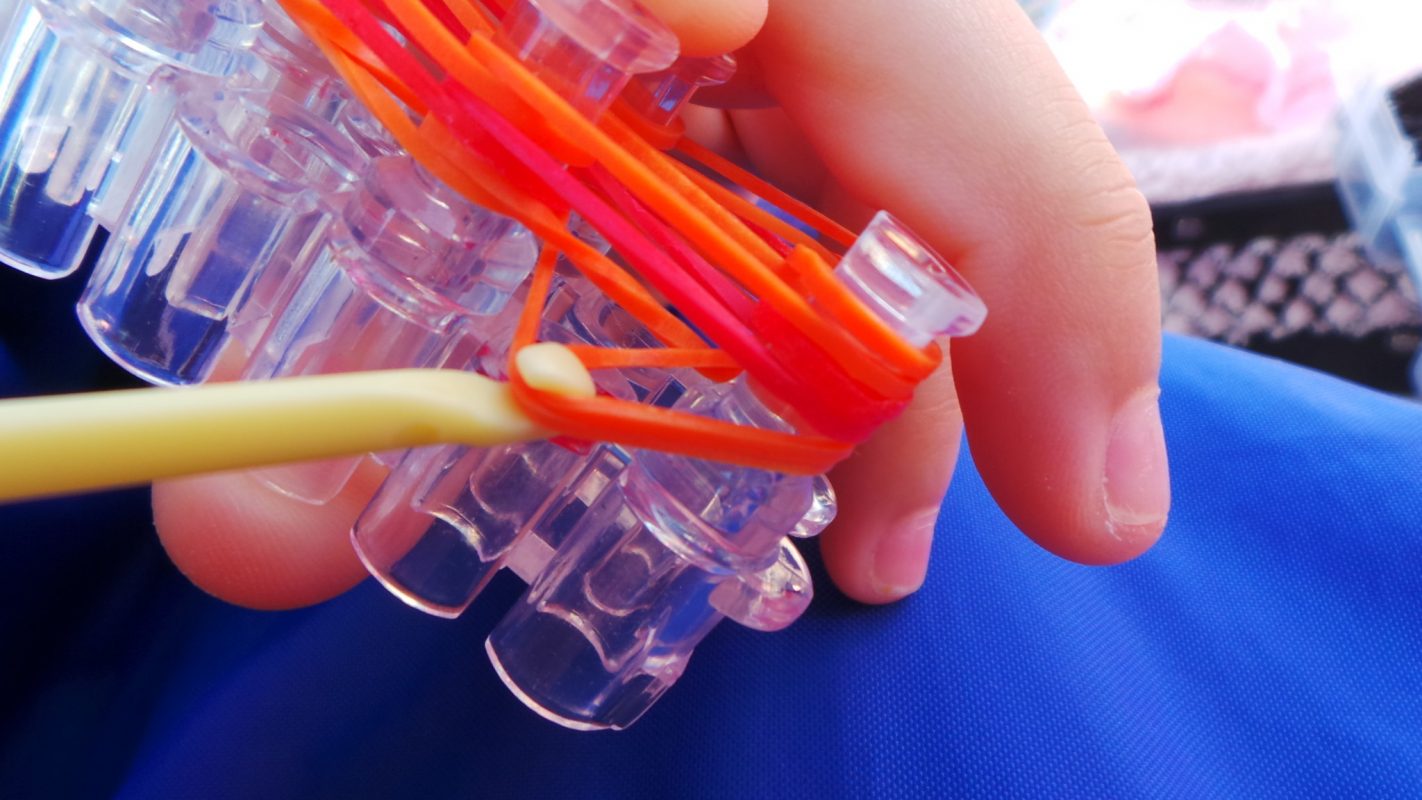 Step 5: Hook the bottom two bands of the same color onto your hook.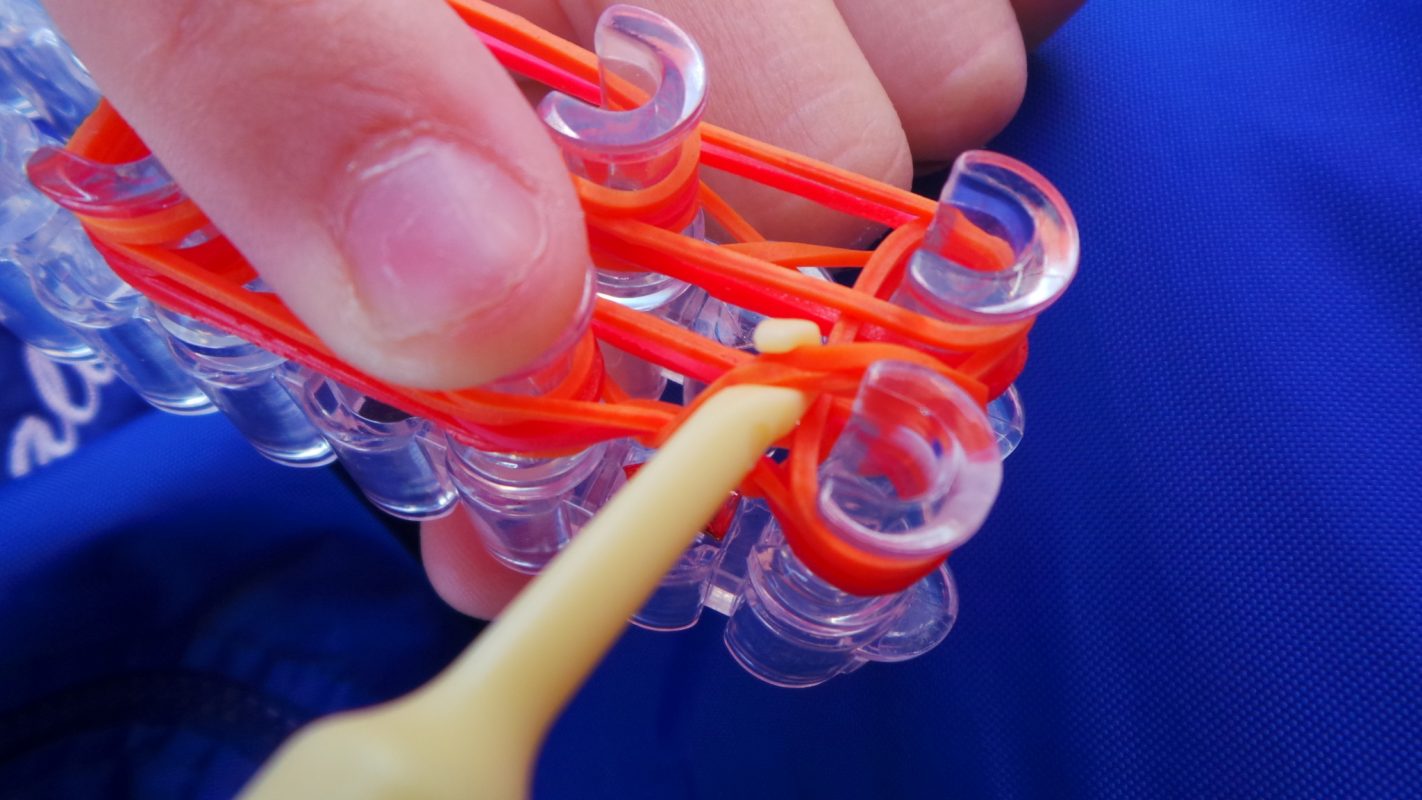 Step 6: Pull these bands over the top of the hook to the inside corner. Continue doing this for each of the six pegs.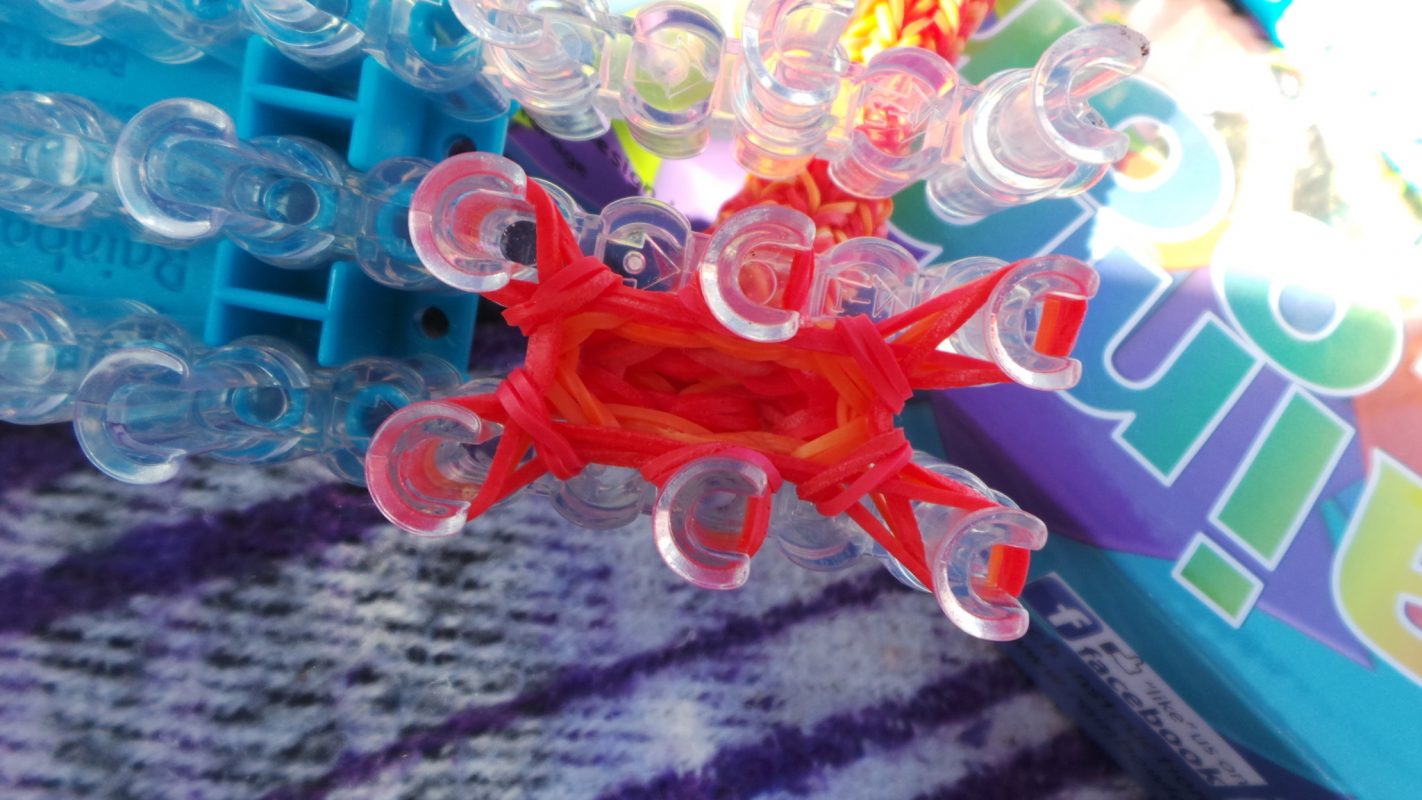 Step 7: Repeat step 3.
This is what your Jumbo Hexafish Rainbow Loom will look like from the top.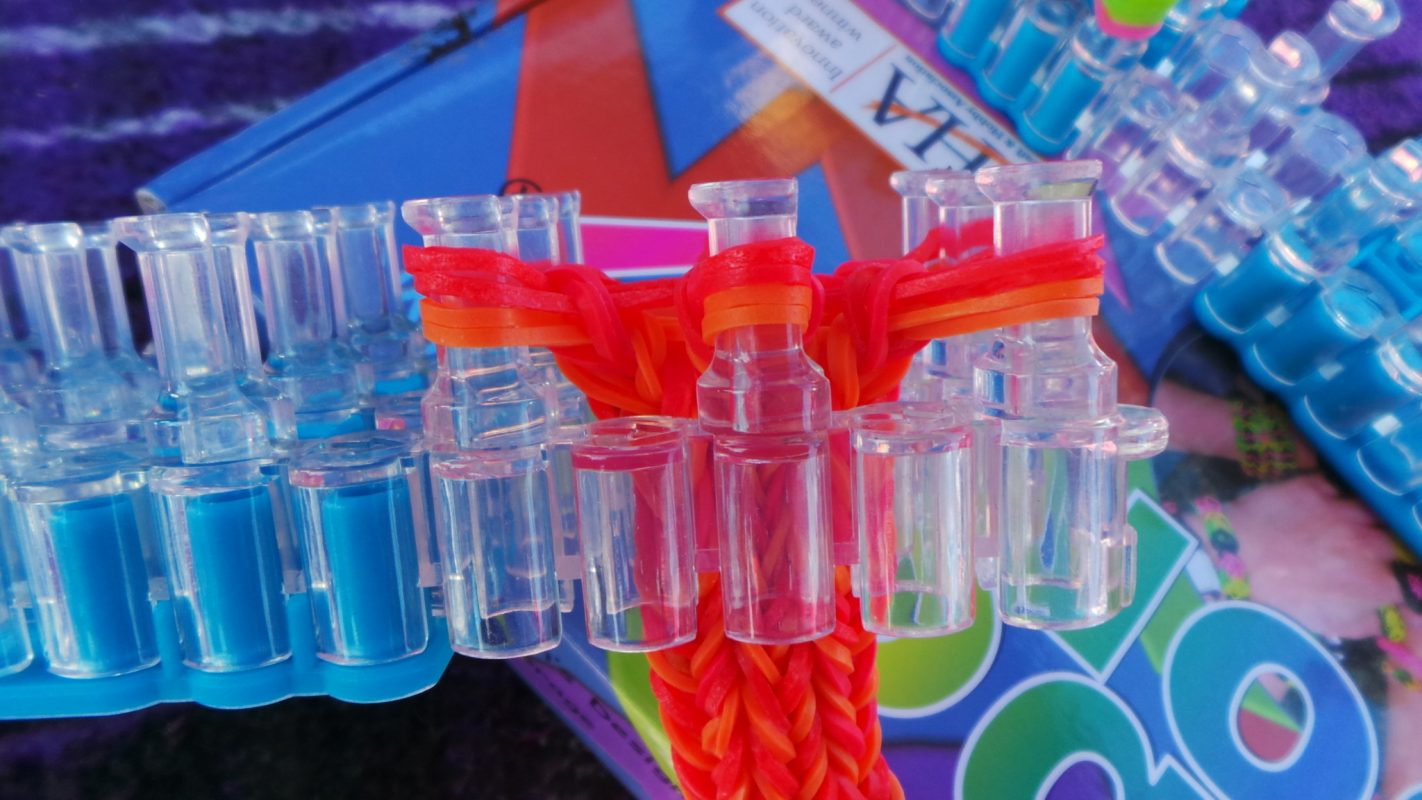 Step 8: Repeat steps 5 and 6 (this is what it will look like from the inside.)
Step 9: Continue repeating steps 3, 5 and 6 to build your Jumbo Hexafish Rainbow Loom. As you build it, pull the bracelet out from underneath the loom to stretch it.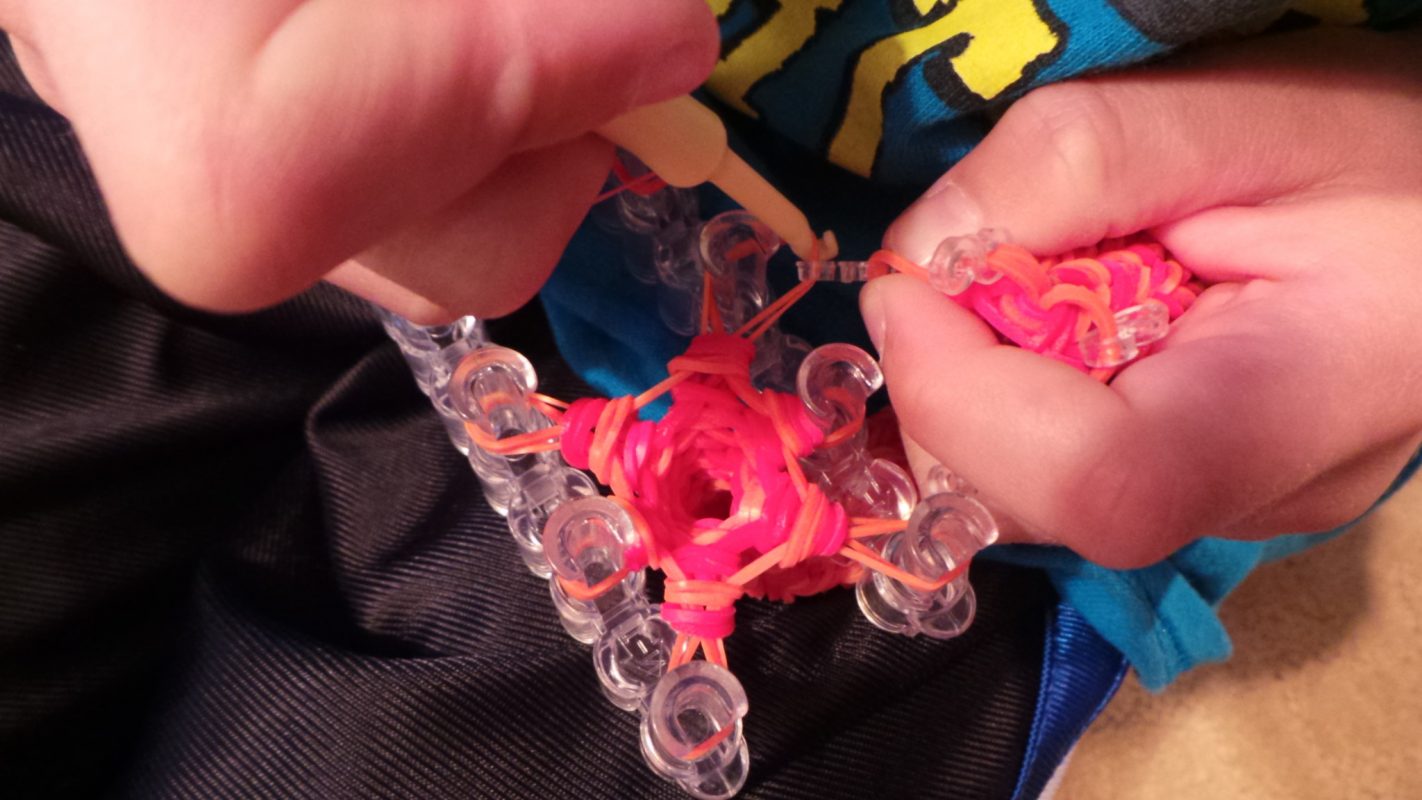 Step 10: Use your hook to pull the set of bands away from the loom board and hook and S clip onto the end of each band set.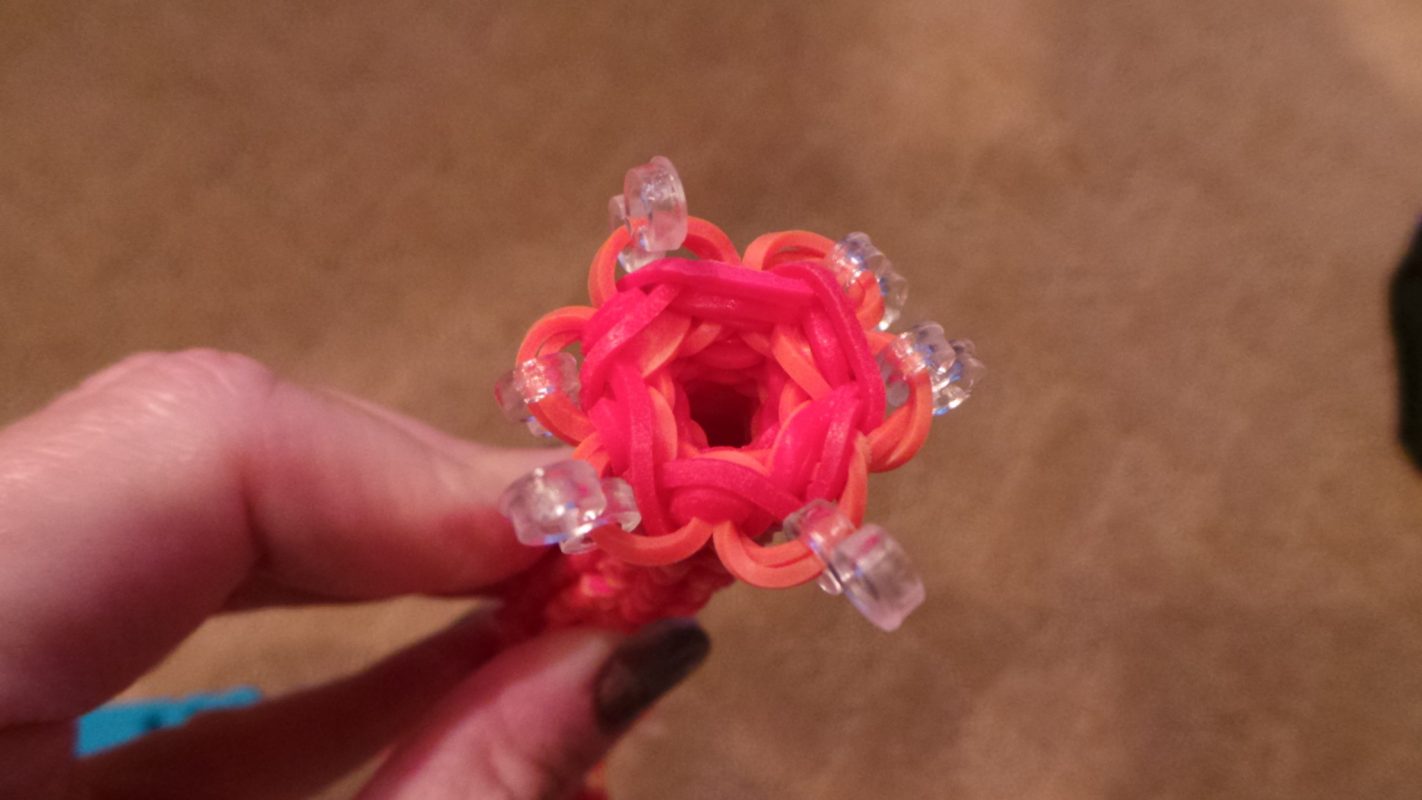 Your Jumbo Hexafish Rainbow Loom should look like this.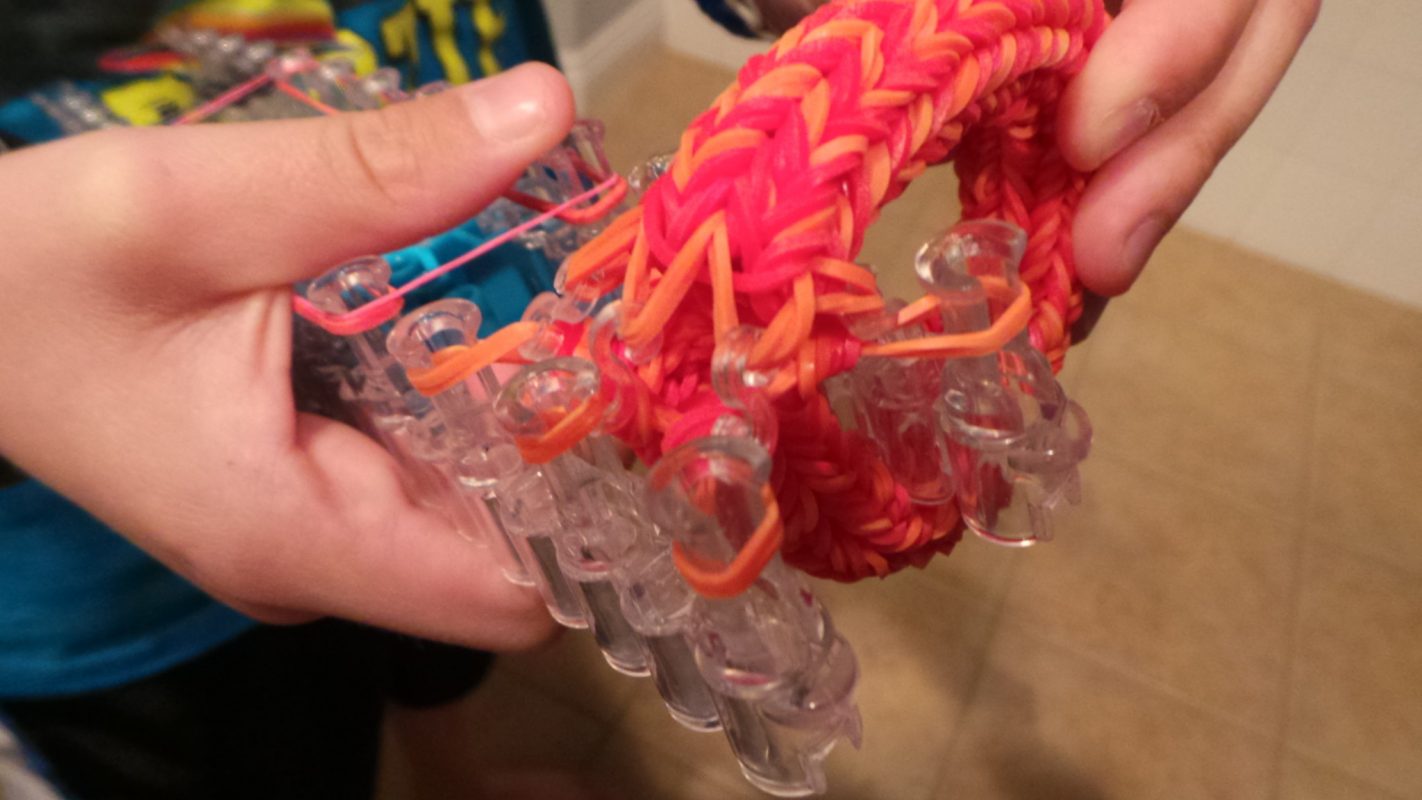 Step 11: With an S-clip on each of the six ends, pull the entire end of the Hexafish Rainbow Loom over to the opposite side and line them up to the corresponding pegs on the loom. Hook the S clip through the bands to secure the two ends of the Rainbow Loom together.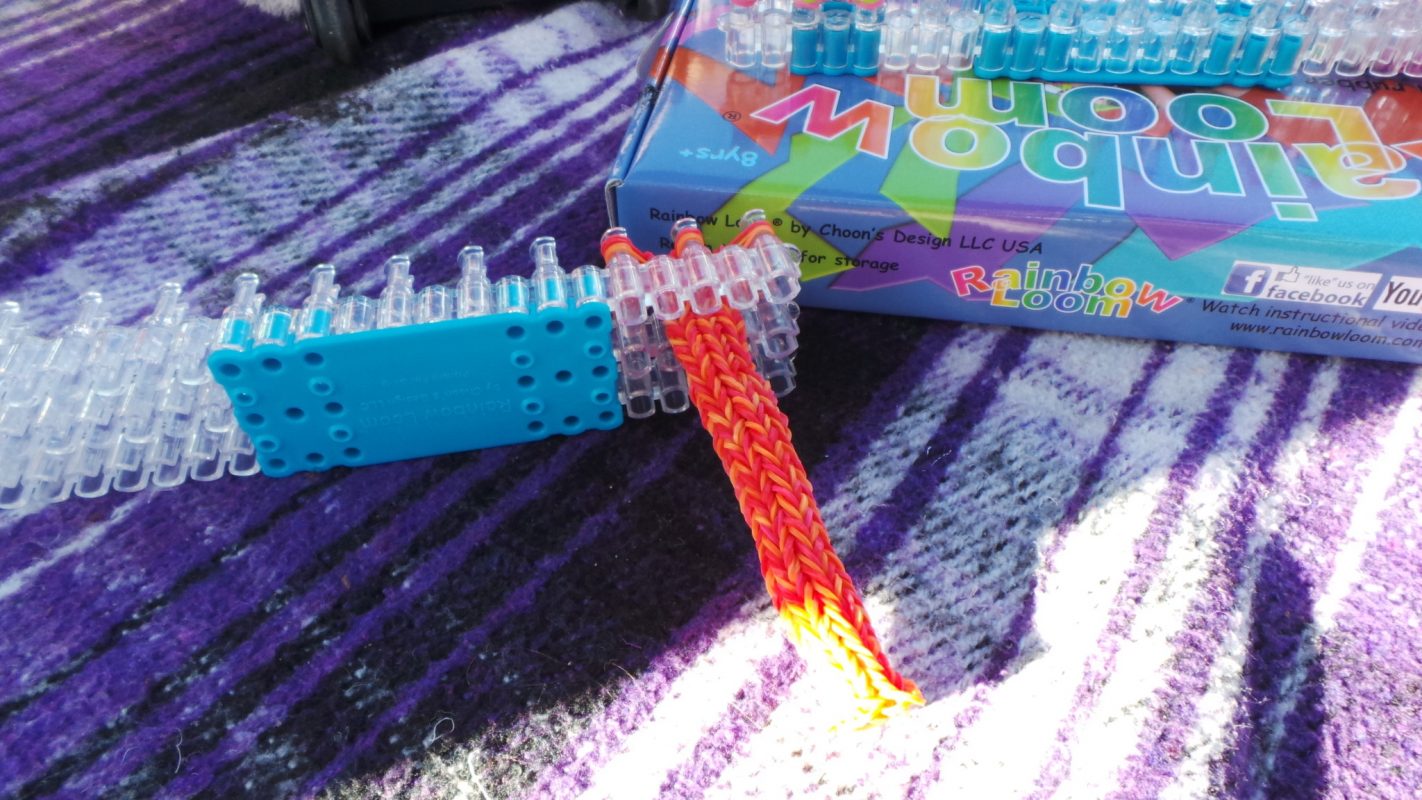 Your end result of a Jumbo Hexafish Rainbow Loom will look like this.
With a diameter of an inch or so, this Rainbow Loom bracelet is prized because of the patience, skill and the sheer number of bands required to make it.  If you have any questions about how to make a Jumbo Hexafish Rainbow Loom, let our Master Loomer Calvin know. He loves the questions and the chance to learn from other kids!
Here are some other must-have supplies for making tons of Rainbow Loom bracelets!
Save
Save