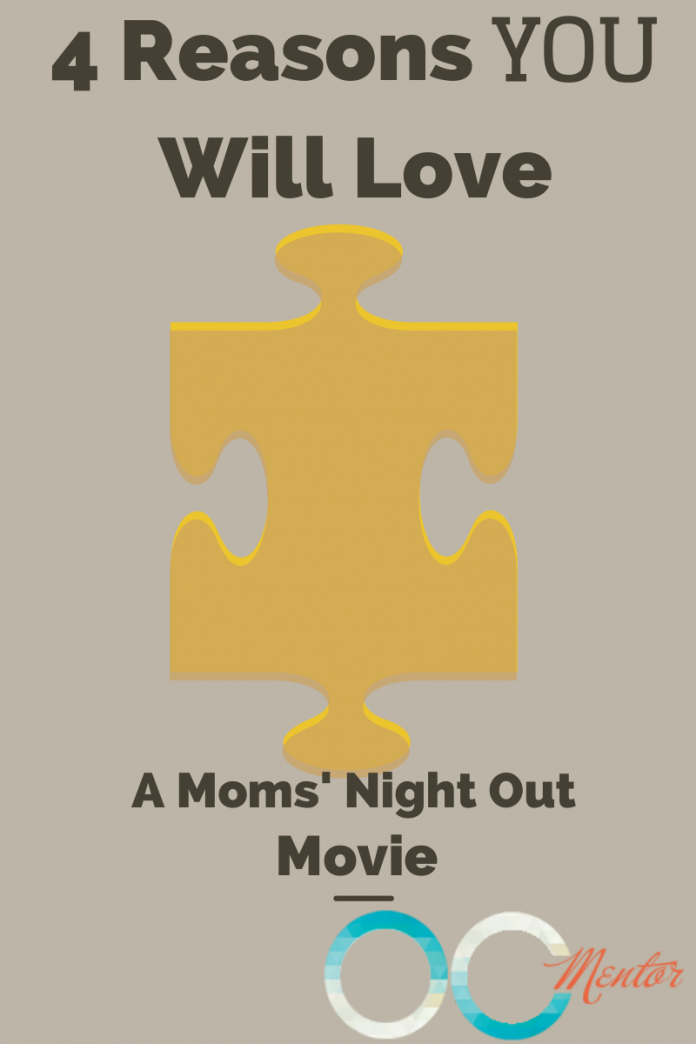 This site contains affiliate links. Please read our Policies for information.

Being a mom.
The most important and amazing thing I have ever done in life.  And the most exhausting.   
That's why I need a moms night out and fell in love with Moms' Night Out movie.
Maria Bailey created National Mom's Nite Out to celebrate motherhood and to honor moms one night each year.  It falls on the Thursday before Mother's Day each year with more than 11 million moms participating.  This year is quite an amazing event with the release of Moms' Night Out movie.
I spent a fun filled evening on the red carpet in Los Angeles for the movie premiere last week and have to tell you –
I LOVE this movie more than I planned on. And here's why.
Moms Night Out will make you:
1.  Truly laugh out loud – I was told time and time again that I would L-O-L during the movie and everyone was right.  As you watch the brilliant actors and actresses in this movie make the story of your life – and that of almost all moms – unfold before your eyes, the humor will grab hold of you.
2.  Truly cry quietly – And right after you are done laughing out loud, you will find yourself tearing up, possibly even shedding a tear.  Why?  Because it's the story of your life. Your family. Your feelings. And your love.  All relatable. All on the big screen.  All told beautifully.
3.  Truly hug your children – Moms' Night Out is so real.  It captures every feeling we have as parents: joy, love, giddiness, heartache, inadequacy, depression, overwhelming, and even more love.  You will go home and hug your chidren.
AND YOUR SPOUSE!
4. Truly feel validated – And this deep feeling of validation and appreciation will make you a better mom.
You saw why I needed a moms night out in the video.  Why do YOU need a moms night out and when will you see the movie?