This site contains affiliate links. Please read our Policies for information.
Traveling to Disneyland or Walt Disney World is a fun filled time but is always more enjoyable if you have planned appropriately and done your research.  That way you can truly make the most of your trip.
An old diaper bag friend of mine, Frances, is a huge Disney fan and is here to share her special military travel tips for traveling to Disneyland and Walt Disney World. 

For Disneyland:
Staying at one of the Disney property hotels is your best bet.  You can get a military rate if you call Disney directly to book, usually 30-40% off.  They will give you the totals for your stay at each of the hotels and you can choose from there (our fave is Grand Californian, love having the access to California Adventure through the hotel and early access FastPasses to World of Color). You will have to show your valid military ID at check in and then you are off to create memories with your family!
You can get your tickets through your local ITT office.  Make sure to leave enough time in case your office does not stock them and has to order the military passes.  The deal is for 3 day park hoppers tickets and will be about half of the gate ticket price for the same ticket purchase.  You can buy up to 6 park hoppers using this deal but the military service member or spouse must be present when the tickets are activated at the park.
If you have a little girl that loves Anna and Elsa, be sure to have them visit Anna and Elsa's Boutique!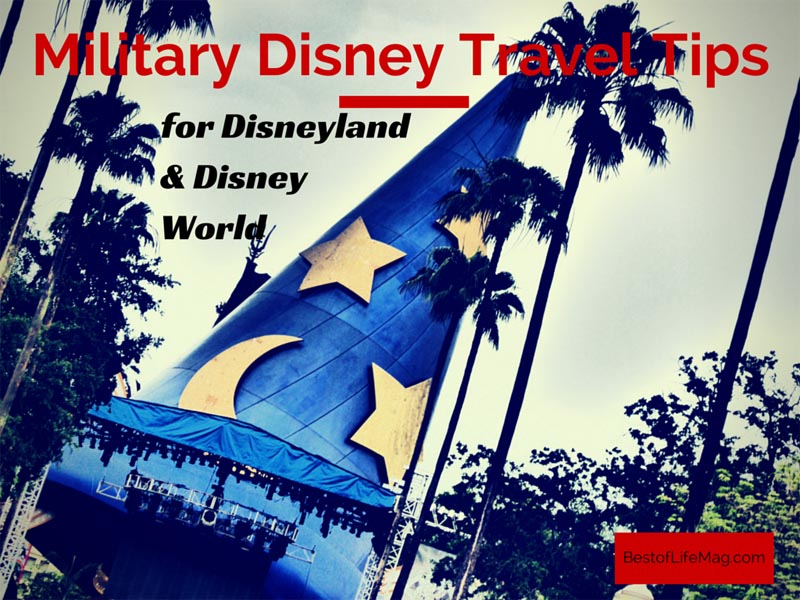 For Disney World:
The same deal applies to the rooms (at select Walt Disney World resorts) and you may find pretty steep discounts off of rooms – sometimes even 30 or 40 percent.  You will also have to call directly and at check in they will check your military ID.  You also have the choice of staying at Shades of Green, the military resort on the Disney property.  This is a fantastic resort with pools, golf, and an onsite restaurant.
Since you are on the property you will have access to the bus system to get to the parks and you are right across the street from the Polynesian resort.  Shades of Green also has an ITT office inside so you can get tickets to Disney World right there!  Staying at Shades of Green gives you the same advantages with Magic Mornings that staying at a WDW resort does. There is also a deal through ITT for a specially priced military ticket – again, the service member or spouse does need to be present for activation and you can buy up to 6.
Do you have other military travel tips for visiting Disneyland and Walt Disney World?