This site contains affiliate links. Please read our Policies for information.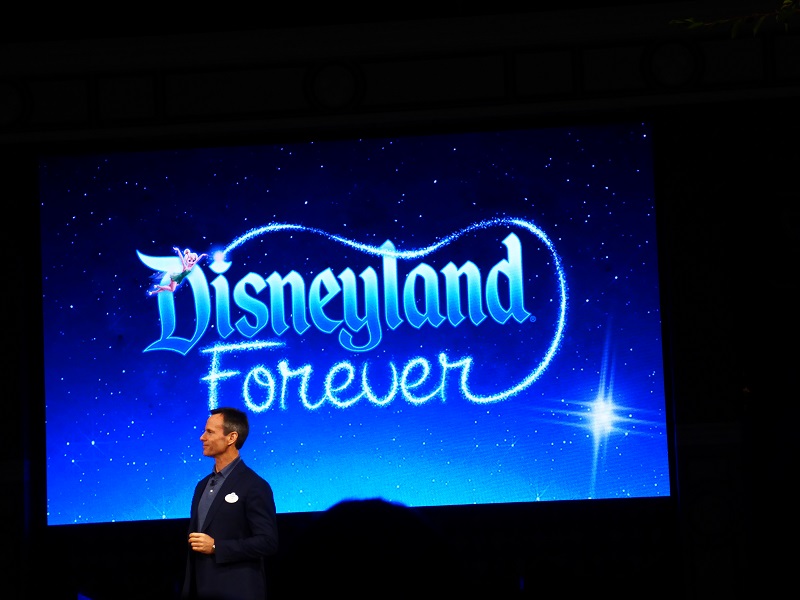 Every anniversary has a theme that you may choose to follow, for example the 6th anniversary is wood and the 60th anniversary is diamonds. This year is Disneyland's 60th anniversary and Amy spent the night at Disneyland last night learning all about the special occasion that should seemingly be celebrated with sparkling diamonds. While two of the Disneyland icons will be celebrating in a literal sense by getting diamonds, other parts of the park will be getting a special twist with the idea of diamonds. Diamonds sparkle and shine and Disneyland's Diamond Celebration will make the park sparkle and shine just like a diamond.
The question is, how will you and your family get to see that sparkle?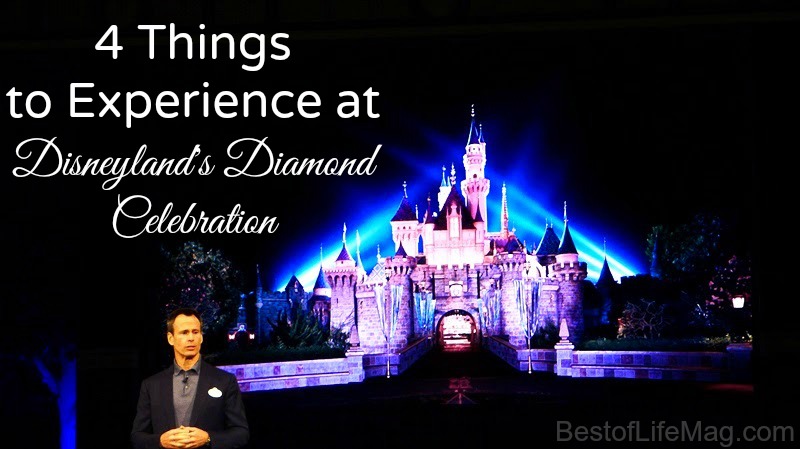 Diamonds, Diamonds, Diamonds
Sleeping Beauty's Castle has always been one of the most iconic parts of Disneyland Resort. The second, newest icon of California Adventure is the Carthay Circle Theater. Both of these Disneyland icons will be getting dressed up in the shiniest of diamonds. While there will be plenty of diamonds to see on both buildings, the biggest will be the "D" medallion hanging from each. There will also be diamonds throughout the park in the form of decor, banners and even food with a diamond theme.
Paint the Night
When the sun goes down, the diamonds will shine the brightest at the Disneyland Resort. A new after-dark parade will help bring the glittery sparkle of a diamond to life. Using over 1.5 million LED lights the parade will bring everyone's favorite stories to life. Mickey will use a bit of Tinkerbell's fairy dust and his imagination "Paint The Night" with his dreams. No Disney parade can go without some special effects, Mickey's friends and a grand finale you will have to see to believe.
Diamonds in The Sky
Disney has become known for giving the best "good night kiss" whether that be in their resort suits or in their theme parks. One of the best examples is the firework show that takes place on Disneyland's biggest stage. You may know that the sky has always been referred to as the biggest stage, but that stage has been expanded. From Main Street to the sky above the castle, the new fireworks show at Disneyland will be the biggest in Disneyland history. Using projections to not only draw your attention to the castle and the sky, but to the floor beneath your feet and the buildings on Main Street. Amy got a sneak preview of this and has found it too amazing to keep secret, so check out that video below.
World of Color
The world of Color show in California Adventure has never been a hidden secret. Instead, the show has grown and changed to become California Adventure's very own good night kiss. So in true Disney fashion, the show has been changed again, now known as, "World of Color-Celebrate!". Using water as the canvas, Mickey will take us on a journey through the imagination of Walt Disney himself. Showing us Walt's most memorable animations, moments and even how the dream of Disneyland became a reality.
No one said it better than Walt himself at the opening of Disneyland park, "To all who come to this happy place, welcome." For 60 years, we've all felt welcome at the Disneyland Resort. We've grown with it, laughed with it, cried with it and now we celebrate 60 years of happiness and joy. Everyone is invited to join the 60th anniversary celebration starting May 22nd, 2015,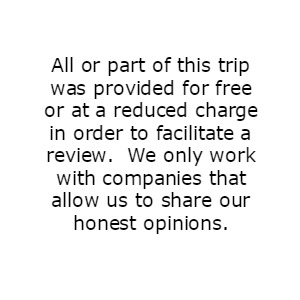 just be ready to see how Disney does diamonds!
Before the Diamond Celebration begins, there's still Frozen Fun to be had. While Frozen has taken over Disneyland Resort, So-Cal residents can take advantage of a special deal. The deal has four different options: a 2-day ticket with choice of one park per day for $139, a 2-day Park Hopper ticket for $178, a 3-day ticket with choice of one park for $169 or a 3-day Park Hopper ticket for $208. These prices are good for So-Cal residents only.