This site contains affiliate links. Please read our Policies for information.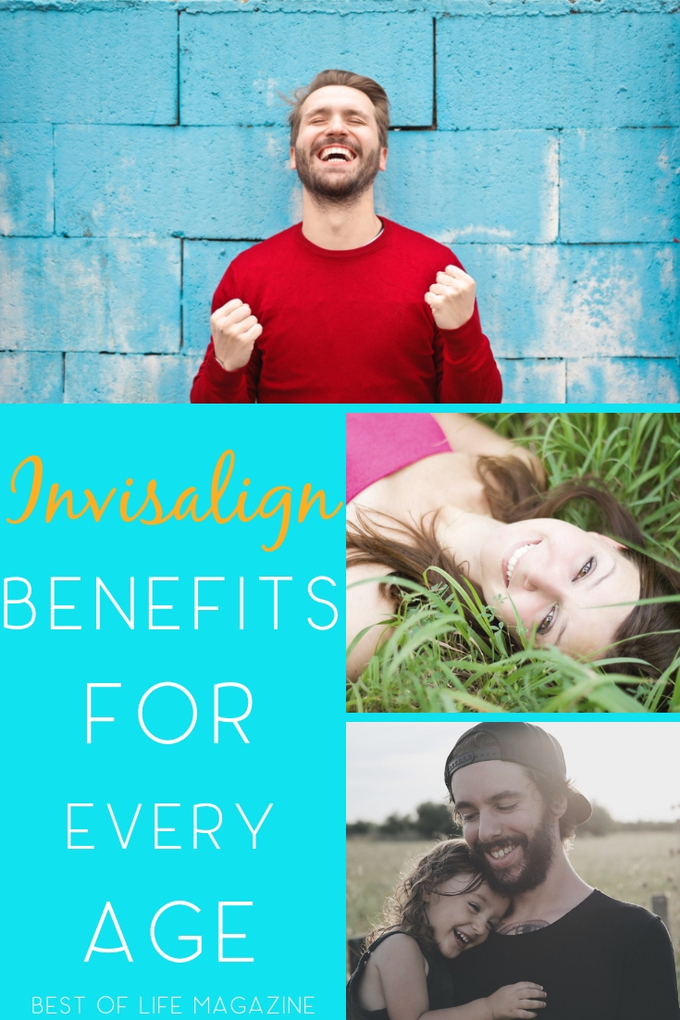 This post is sponsored by the Invisalign® brand. Calvin is in the process of using Invisalign® treatment to straighten his teeth, and the
Invisalign®
brand is providing treatment in exchange for our honest thoughts and experiences.
Straight teeth are sometimes seen as something that is not necessary, something that is all about appearance and nothing more. However, there is more to having straight teeth than just the way you look. Invisalign® can help give you straight teeth but it can also do so much more. The benefits of Invisalign® treatment for every age far outweigh the risks that less than straight teeth can cause.
Let the benefits of Invisalign® treatment for every age speak for themselves and show you a better and easier way to get healthy and straight teeth.
Straight teeth are more than just a benefit to your appearance, straight teeth are healthy teeth. Bacteria can easily become trapped between crooked teeth and no matter how much you brush or how often you floss, you just won't be able to get completely clean.
That sitting bacteria can cause an inflammatory response and that could lead to cardiovascular health issues, diabetes, or even a stroke. Straight teeth are easier to clean, reducing that sitting bacteria and thus reducing the risk of other health risks.
The benefits of Invisalign® treatment for every age are only part of the process, there are also long living benefits like straight, cleaner, healthier teeth, healthier gums, and so much more. Plus, Invisalign® treatment consultations are free with many providers so anyone can take the smile assessment and see if they are a candidate for treatment.
Invisalign® Works
One of the best benefits of Invisalign® treatment for every age is that they work in almost any case. My son, Cal, had a class 2 malocclusion and that made me question the possibility of Invisalign® clear aligners for his situation.
However, Cal has been using Invisalign® clear aligners for less than a year and the results are astounding. As of writing this, it sounds like Cal only has around 6 months of treatment left before his teeth will be perfectly straight and he will be finished with his Invisalign® treatment.
This is only one of the many scenarios in which Invisalign® treatment was a viable option, even with a difficult and complex case. When people comment on Cal's beautiful smile, I tell them to always get a free Invisalign® consultation because our case shows that even difficult cases can be treated.

Invisalign® Clear Aligners are Removable
There is a set schedule that you will work out with your orthodontist about how many hours Invisalign® aligners, and bands (as needed), must be worn. But knowing that Invisalign® aligners are removable may be one of the best benefits of Invisalign® treatment for every age.
Braces stay attached throughout the entire process, and that means you can't eat certain things, will have a tough time brushing and flossing, and are at risk for medical emergencies. Simply take Invisalign® aligners off, eat what you like, brush and floss as you should and put your aligners back on. Life as you know it continues as it always has.
Even better is when you've finished eating delicious popcorn at the movies, you can simply brush your teeth and put Invisalign® aligners back in.
Invisalign® Treatment is Comfortable
One of the benefits of Invisalign® treatment for every age is comfort. Each Invisalign® aligner is custom fit to your teeth and trimmed along the gum line.
This means that each aligner will be made specifically for you and that means a comfortable fit. In fact, the aligners are made from a SmartTrack material which gives 75% more predictable tooth movement.
That material will make sure that your custom fit stays custom and fits well throughout the process.

Invisalign® Treatment has No Metal
Braces have long been the go-to fix for crooked teeth but they use metal to fix the problem. But, those metal wires and protruding bits have not only punctured and scratched the insides of mouths everywhere, but they can also snap and cause injury.
This is what was meant earlier by emergency room visits. The benefits of Invisalign® treatment for every age includes a lack of metal and that means no emergency rooms visits caused by snapped wires or protruding parts coming loose.
The Appearance
When Cal found out he needed to get braces, the idea was a bit daunting to us both. While there is nothing wrong with doing what needs to be done to remain healthy, braces are just unsightly, and there is no getting around it. I dealt with the social issues for years almost four years when I had braces as a child and was truly hoping our son could have a better experience.
If Invisalign® clear aligners were not around, we would of course used braces to ensure Cal had straight, but Invisalign® gave Cal the same, if not better results. His aligners are barely noticeable and that made us all feel better.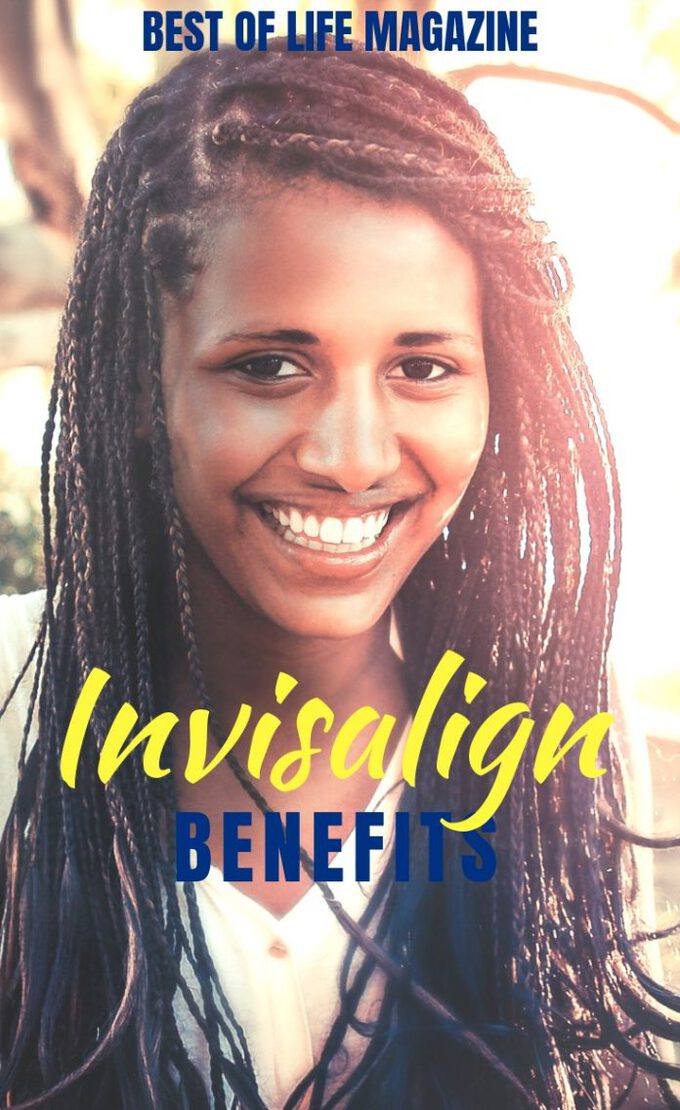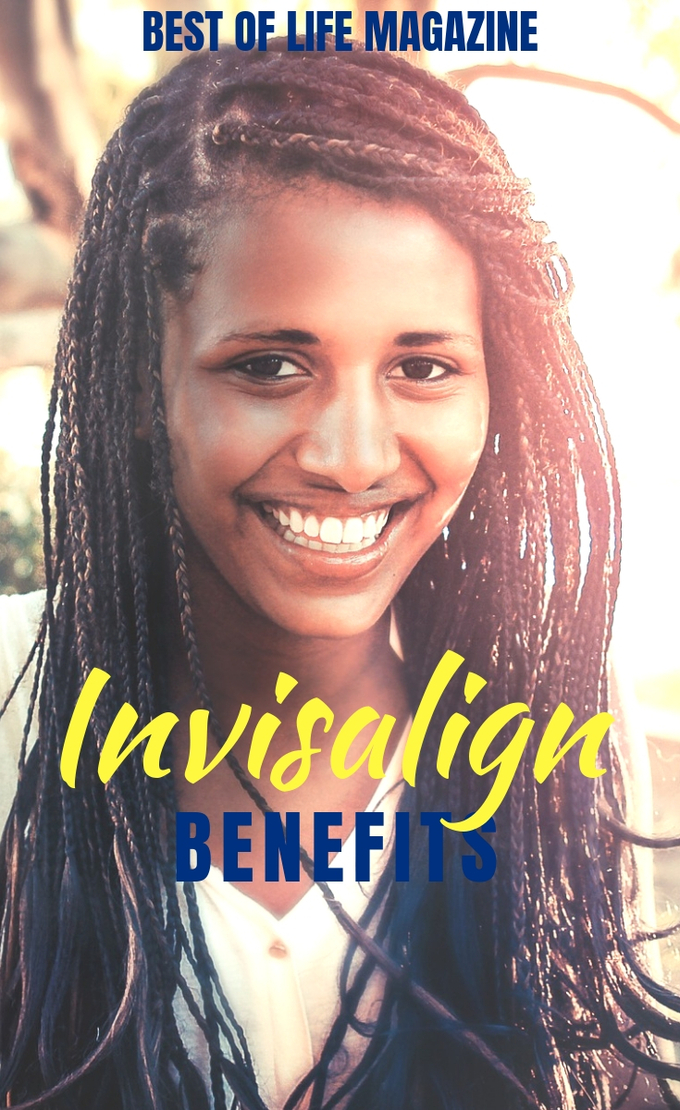 Affordability
What may turn out to be the most important of all the benefits of Invisalign® treatment for every age is the price. In most cases, the cost of Invisalign® is comparable to that of braces. In fact, many insurance plans offer similar coverage.
Pricing will depend on the provider but knowing that we would've spent a similar amount on braces for Cal made it seem like a no-brainer for us.
Why spend just as much or close to it, and not take full advantage of all of the benefits of Invisalign® treatment for every age, especially for our teenage son? In fact, 1.25 million other teens and counting have used Invisalign for similar reasons.