This site contains affiliate links. Please read our Policies for information.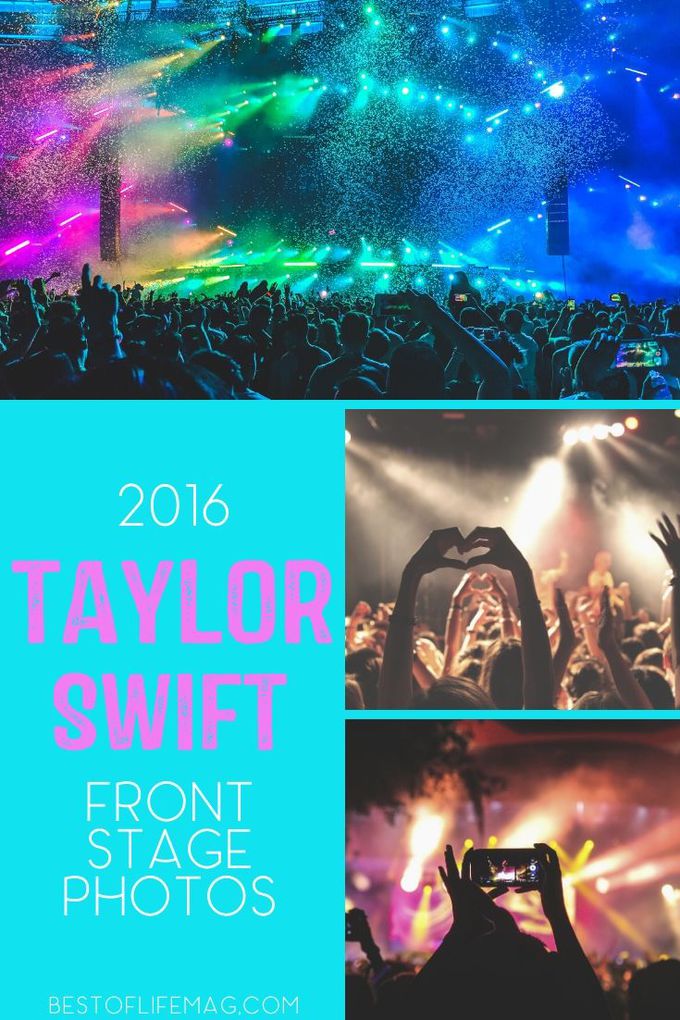 Yes Ms. Swift, this is what they came for. Getting tickets to the 2016 Austin Formula 1 Grand Prix on October 22nd came with awesome benefits this year, starting Saturday night with Taylor Swift's only concert in 2016. I was fortunate enough to be stage front to witness all that is the mighty power of this incredible singer, songwriter & performer.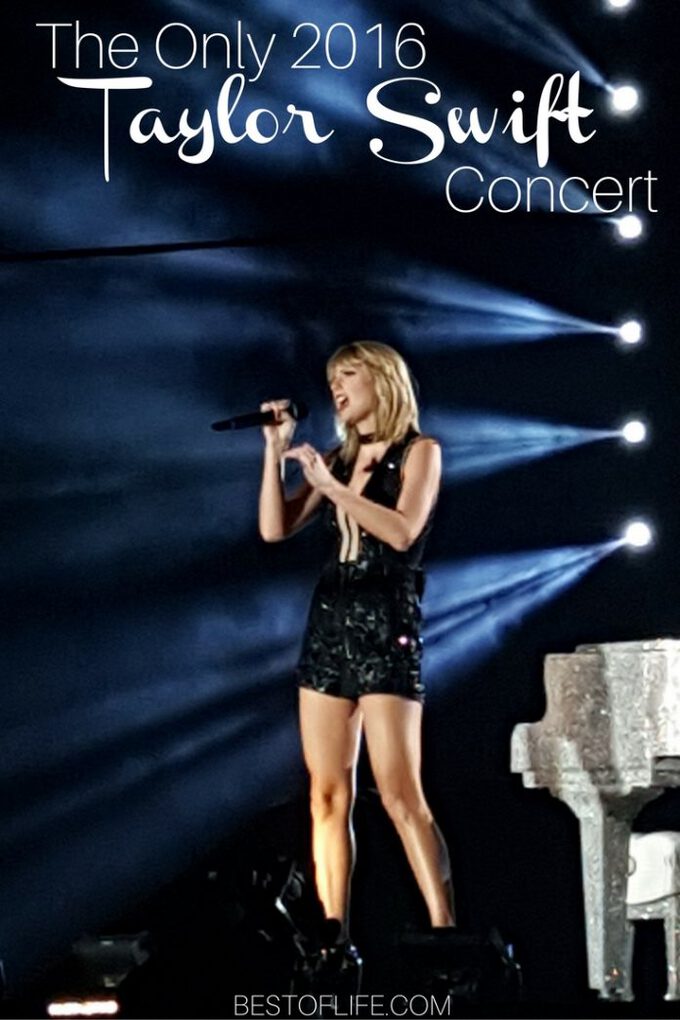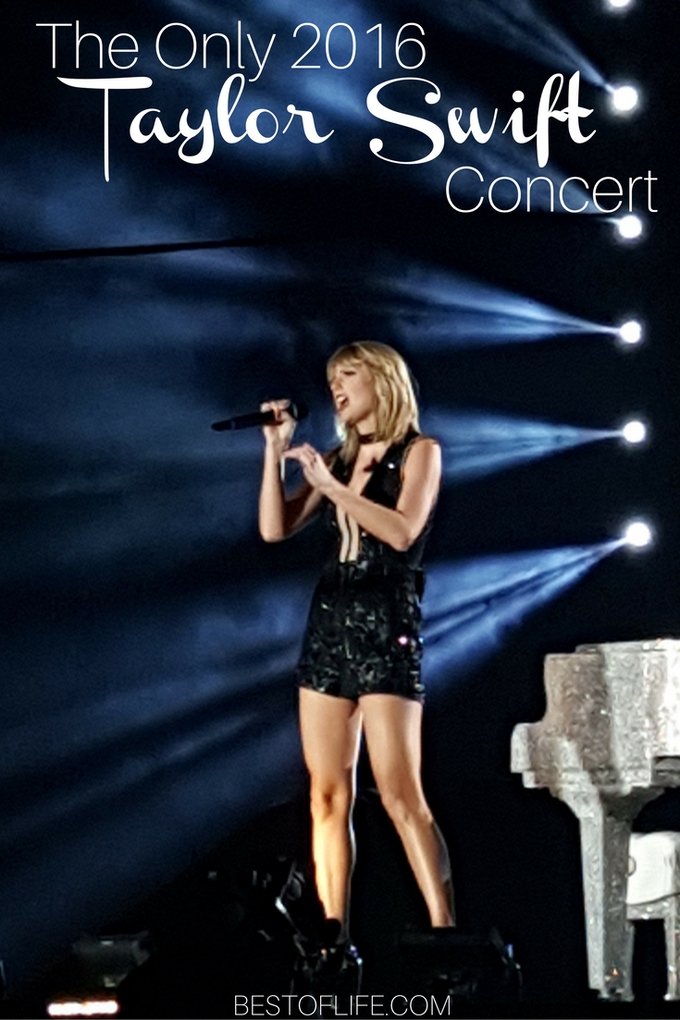 The only Taylor Swift concert of 2016 was amazing and flawless. The fans were rightfully ecstatic! It was an amazing experience!
It's hard to believe Taylor Swift has only been in the business for 10 years. She penned her first album in 2006 as a high school freshman at the age of 15 and released the self-titled CD on October 24, 2006, at just 16 years old. It was amazing seeing her in concert. It's such a fun way to experience music. Concerts are amazing that way!
If you are a Taylor Swift fan you can snag her entire lineup of CDs or downloads below!
Swift sauntered onto the Circuit of the Americas stage with "New Romantics" as the show opener. After the song ended, she bellowed out to the crowd of 80,000 screaming fans, "Welcome to F1 on a Saturday night!" The Grammy winner went on to acknowledge and thank the massive crowd for coming from "all around the world" to see her.
A human moment, Tay-Tay was suffering from a cold and excused herself to blow her nose, "I promise it'll sound, like, 40% better if I do this."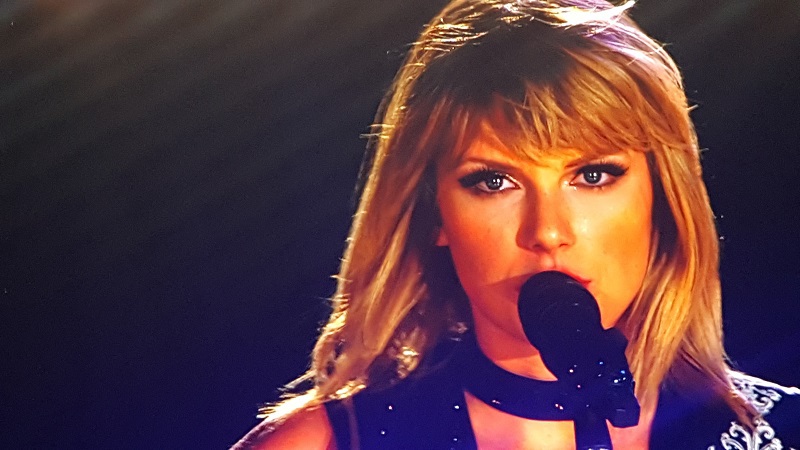 The Concert
Taylor Swift went on to perform 15 songs, old and new, but the one getting the most buzz…her acoustic version of "This Is What You Came For", the much talked about track Swift co-wrote with then-boyfriend Calvin Harris.
This was the first time she publicly performed the song in its entirety. "As a songwriter, the most rewarding feeling in the world is writing something and having the crowd sing it back to you because you know the words."
"I never played this song live before, but you know it. Maybe you can sing along."
Crowd. Went. Wild.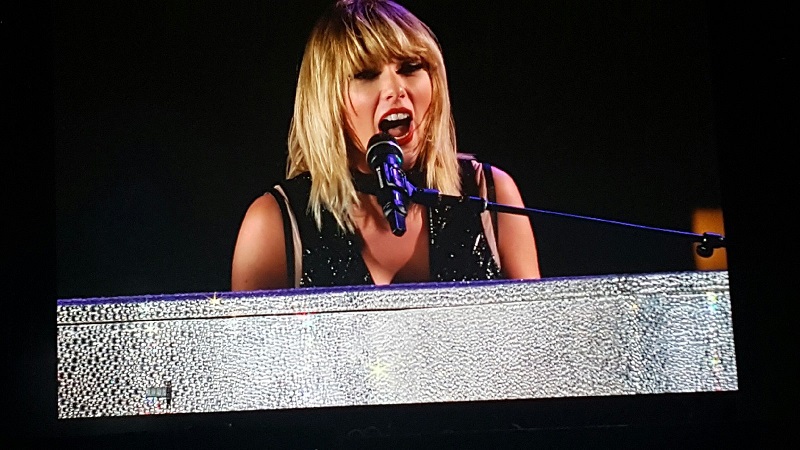 Later, Swift noted her 10-year anniversary saying, "It's been about 10 years since my first album came out when I was 16 and since then,". She continued to say, "I felt like I've been opening up my journal and letting you read it."
"And it's amazing to know that 10 years later, you still feel like reading it, and you still feel like coming out and being here tonight."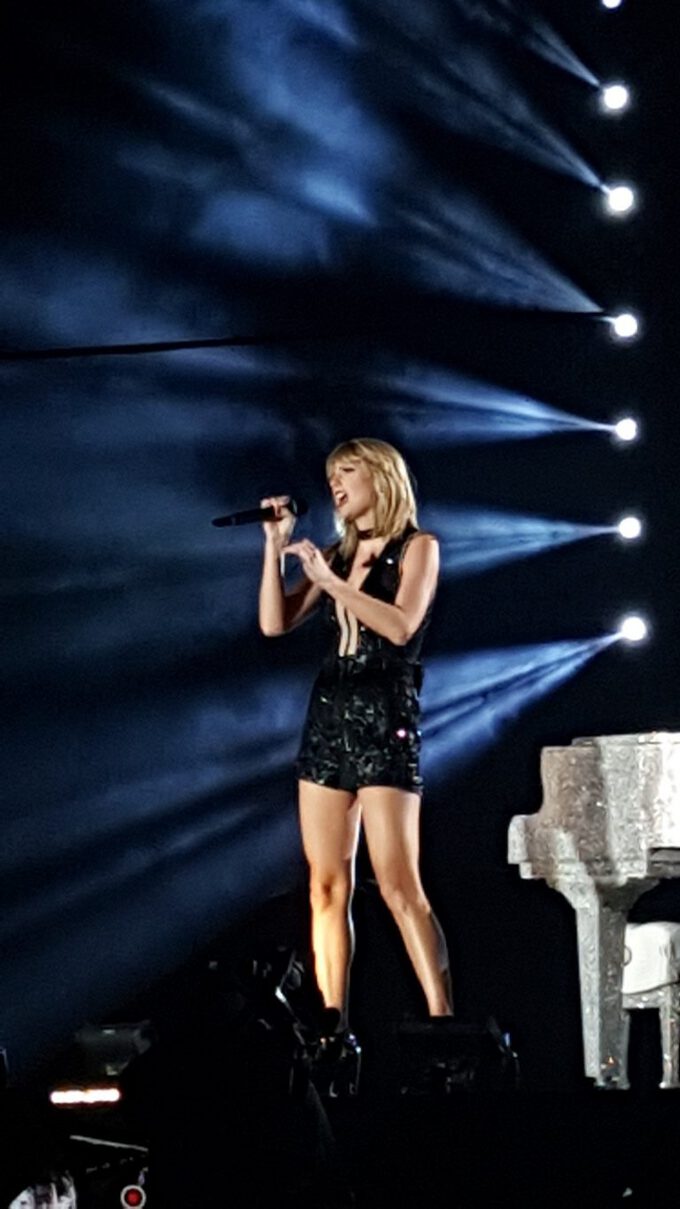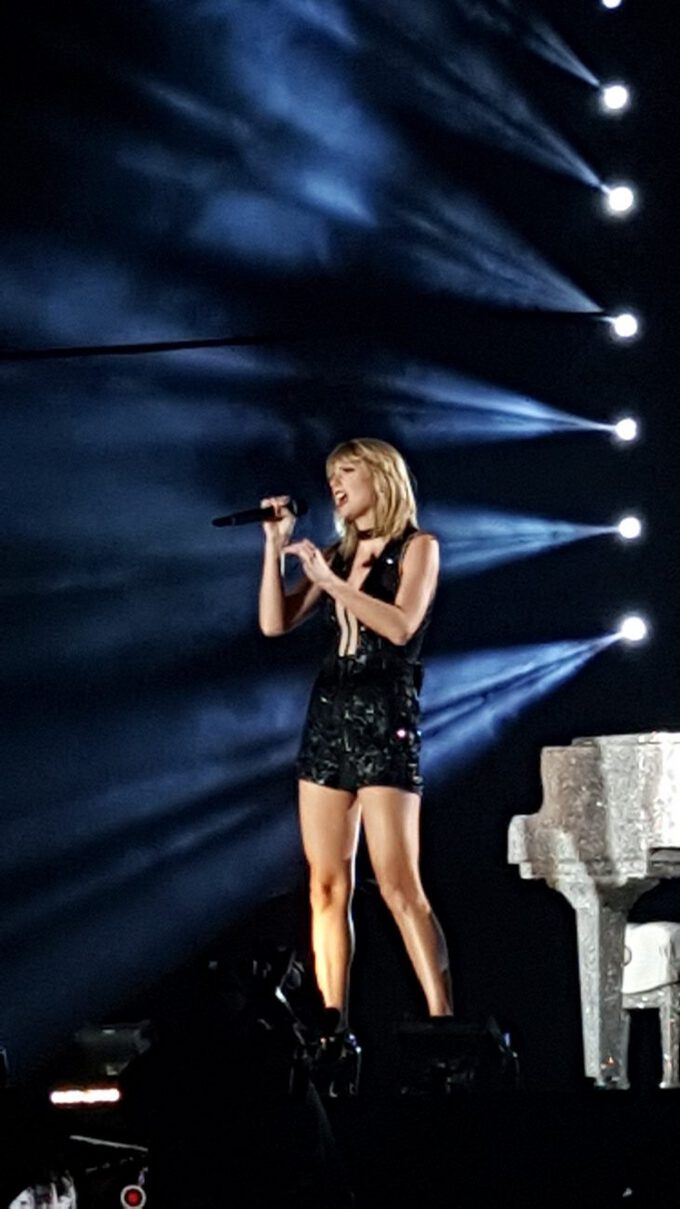 Swift played some of her older hits such as "You Belong with Me", "Love Story", "Sparks Fly" and "Enchanted".
At one point in the evening, she said, "If I were to pick one year of my life where I learned the most…I would still say that it was when I was 15." And then, with audience cheering, she played "Fifteen".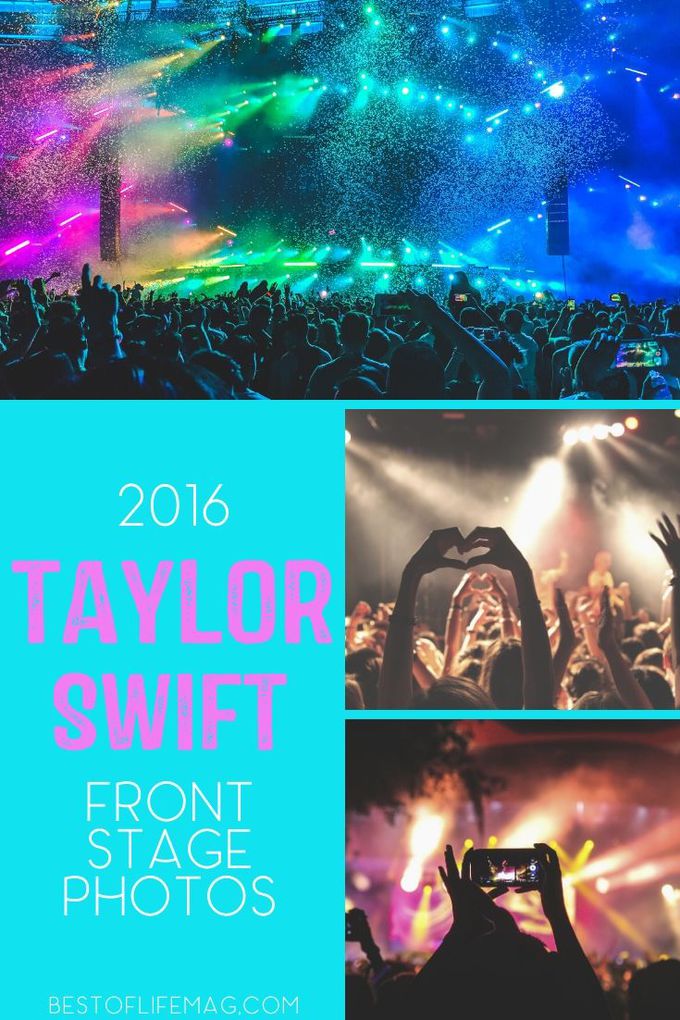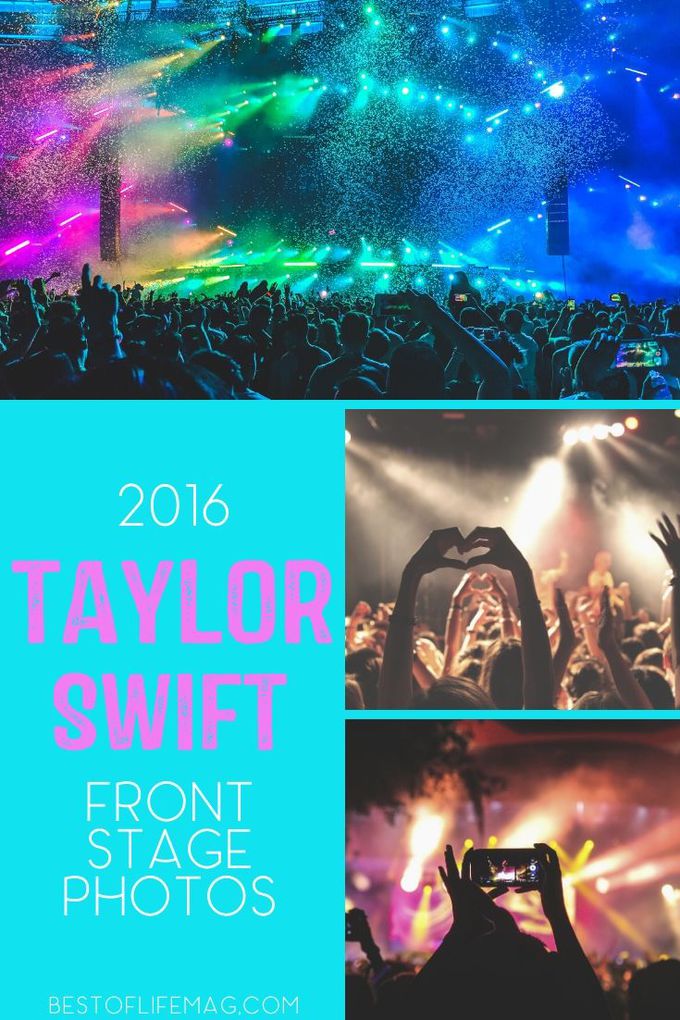 If you are looking for awesome experiences check out these 20 fun things to do in Orange County! Perhaps you'd rather check out Upstate New York!