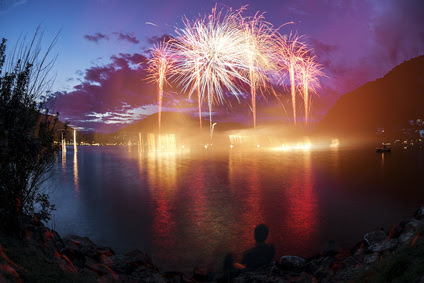 This site contains affiliate links. Please read our Policies for information.
The San Francisco Bay Area is part of the US where freedom rings the loudest. A diverse community full of immigrants from all over who have found freedom in the US and all of them celebrate in their own ways. The one similarity you will find is the firework display that covers the sky over the Bay Area.
From the East Bay to San Francisco, and from the North Bay to the South Bay, 4th of July is a fun time wherever you may be. Choosing a party, or festival may be difficult, but rest assured each one is great in their own ways.
Watch fireworks over the Pacific Ocean, or enjoy the inland warmth after sundown, and celebrate 4th of July fireworks in the Bay Area.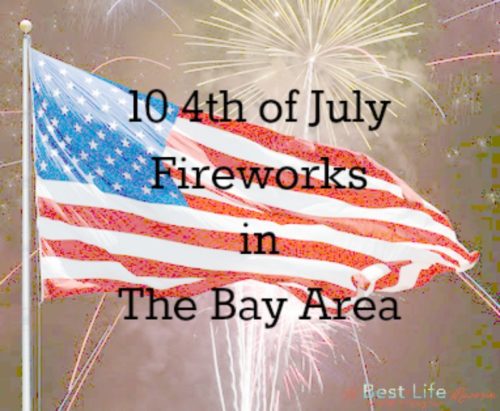 Scotts Valley 4th of July Parade and Fireworks
Scotts Valley is nestled in the South Bay and they go all out for the 4th of July. Enjoy a parade, BBQ, music, games and even a petting zoo for the kids. When the sun goes down, enjoy a fireworks show that lights up SkyPark entirely.
Fourth of July Celebration at Pier 39
When tourists come to the Bay Area, they all end up at Pier 39 at some point during their trip. Here you'll find great food from restaurants like the Hard Rock Cafe and more. You will also find the San Francisco Bay Aquarium and plenty of activities for the whole family. On the 4th of July, the fun gets amped up all day long. Live music performances, great food, and a view of the fireworks show that lights up San Francisco.
San Francisco Symphony: The July 4th Firework Spectacular
There are no fireworks show that you will find that can boast it's own symphony performed by a live orchestra.  While most events in San Francisco and the surrounding cities are free, this one will cost you, but it's worth it to see fireworks dance to a symphony. If you've never had the experience it's worth a trip down to the Shoreline Amphitheatre.
Fair Fireworks & S'more Feast
Visit McInnis Skate Park in the North Bay for a mouthwatering celebration on 4th of July. Here you'll find a great view of the Marin County Fair fireworks display from the top of the Nike Site. There will be activities, and fun for the whole family, just be prepared to walk up a mild hill to get the best views of the show.
An Old-Fashioned Fourth of July
After a small fee of $2-$3, you can enjoy the history of San Mateo County and an old-fashioned celebration. Bring the kids to learn how to hand churn ice cream, make arts and crafts, watch vintage films about the San Francisco Peninsula and enjoy a great view. There will also be a parade to enjoy that has become famously known as the Redwood City Independence Day Parade.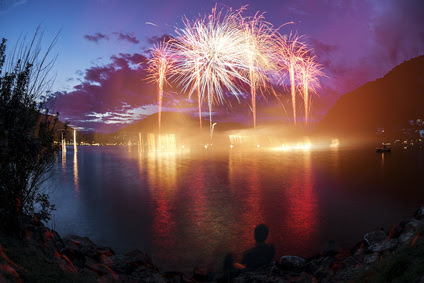 Annual Third of July Celebration
Have you ever wished that you can celebrate twice in one yea? You can if you head down to Marina Bay Park on July 3rd. Listen to live blues music and activities before watching a fireworks show that can't wait until the 4th. Then have your own celebration at home the next day with great 4th of July food and fun the next day.
4th of July @ Berkeley Marina
Berkeley is well-known as a place of peace and love, but on the 4th of July it becomes the place to be. You will find everything from food, to entertainment plus the added enjoyment of rides! Then, at the Berkeley Pier, there will be a grand display of fireworks.
July 4th Festival of Family Fun
Jack London Square is almost always a good time right on the water. Here you'll find activities for both children and their parents, from stilt walkers to a petting zoo. This is a great option for everyone to visit during the day, and if fireworks are a must, take the cruise that heads out onto the bay. There you can enjoy the Fireworks from San Francisco, directly underneath them on the water.
El Cerrito & WorldOne 4th of July Festival
Experience some diversity in your celebration at Cerrito Vista Park. Enjoy tons of activities, entertainment on the main stage, arts and crafts and Brazilian dance. There will even be rides for the kids and great food.
Concord July 4 Jubilee & Parade
Head on up to Mt. Diablo High School for an old-fashioned experience. During the day, there will be a parade, activities for the family and live music from 'The Ultimate Tribute to Journey'. Then, at 9 pm, make sure you have good seats to watch a fireworks display in a true hometown fashion.
This year you have so many different options for your celebration. The most important thing is that you have fun with family and friends and stay safe. Make sure if drinking is on your to-do list, you have a safe way home, and that you have your camera ready because there will be so many summer memories to save; no matter where you go.