This site contains affiliate links. Please read our Policies for information.
I love easy dinners that everyone if the family will eat and appreciate them even more if I can make them during the week as well. This homemade easy chicken enchiladas recipe is one of our family's favorites. And the best part is it tastes just as amazing as we find at some of our favorite Mexican restaurants.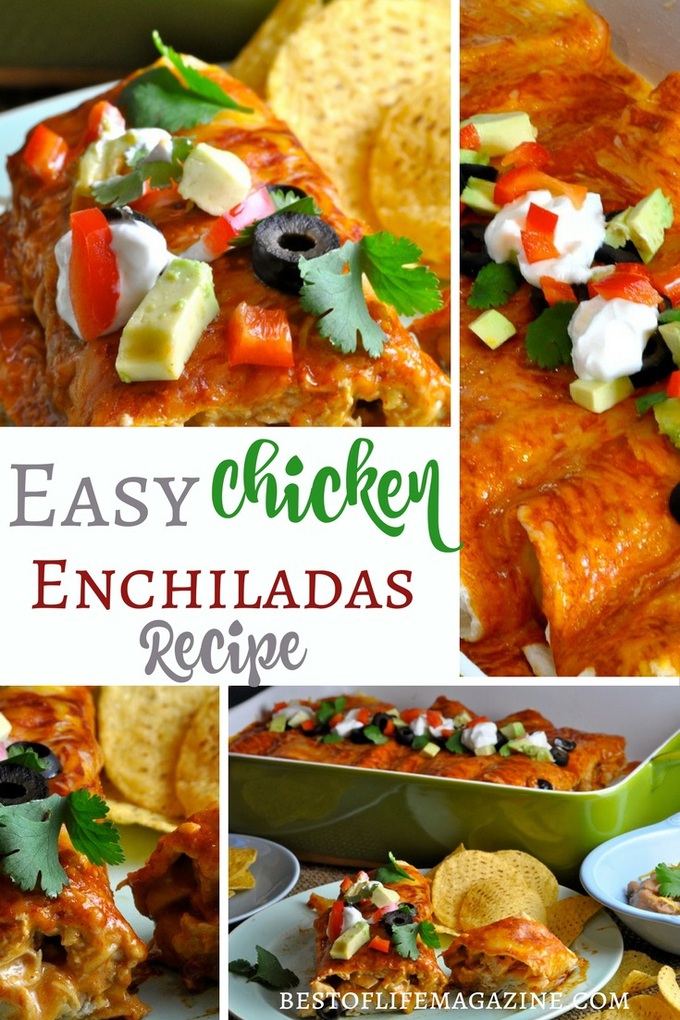 If you don't have a ceramic coated baking pan I would highly suggest one. They work so beautifully from oven to table for serving dishes like this. I would also recommend some tasty tequila drinks to accompany chicken enchiladas…this bar set will work nicely to whip up some tasty margaritas for your friends and family!
This chicken enchiladas recipe is so easy, yet tastes like what you would find at your favorite Mexican restaurant.
Chicken enchiladas are perfect for the big game, they go great with this easy Mai Tai Recipe! Another great drink to serve with these tasty enchiladas is the perfect lime Patron margarita! If you are looking to make a great Mexican style feast you should definitely include crockpot black bean dip which you can throw together in just minutes.

Easy Chicken Enchiladas Recipe Ingredients:
Soft burrito shells
1 medium can enchilada sauce
1 small can evaporated milk
2 cups shredded Mexican cheese
4 chicken breasts or 2 pounds of chicken breast meat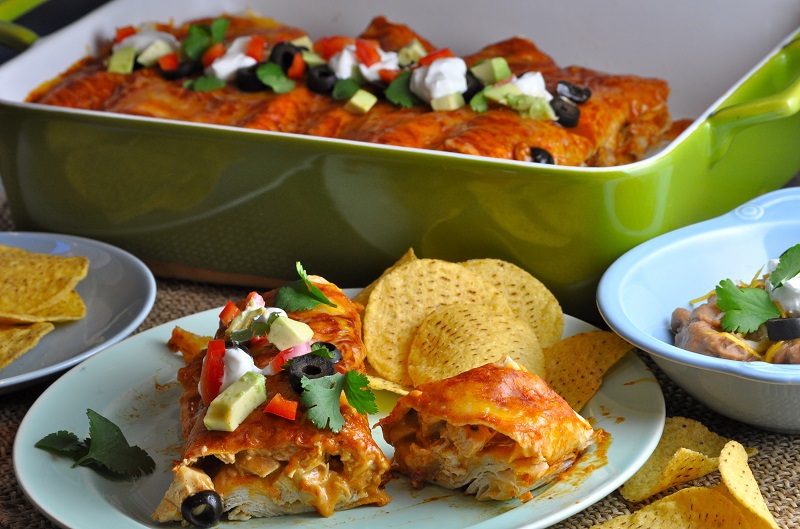 salsa
Cooking Wine
Olive Oil
1 small jar sun-dried tomatoes
Optional: sour cream, refried beans, black olives, shredded lettuce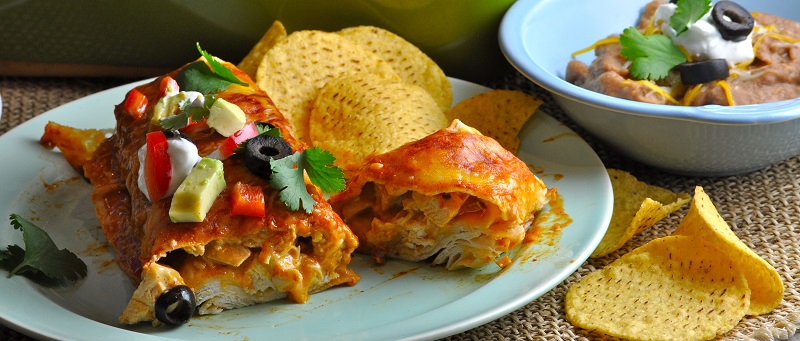 Directions for Easy Chicken Enchiladas Recipe:
Add 2 tablespoons of cooking wine and olive oil to taste to a pan. I love our Le Creuset cookware because it brings out the flavor in the dishes.
Add sun-dried tomatoes, chicken, and 1/3 can of enchilada sauce.  Cook with the cover on.
When the chicken is fully cooked, cut it up into small pieces or strips.
Then add the chicken to 1/3 can of enchilada sauce and 1/2 can of evaporated milk. Mix ingredients.
Add the easy chicken enchiladas recipe mixture to soft flour taco shells and roll them up tightly.
Place in sprayed or lightly oiled pan with sides for the oven.  Fill the pan and spread the rest of the cheese on top with the remaining enchilada sauce if desired.
Bake 15-20 minutes or until cheese melts and shells are lightly toasted.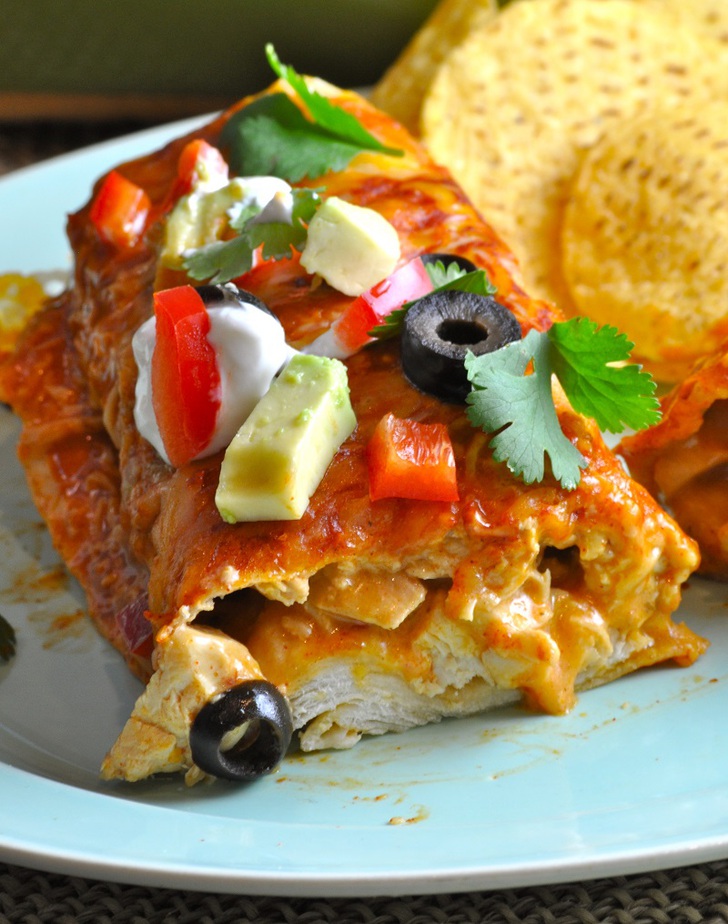 Save