This site contains affiliate links. Please read our Policies for information.
January is the time when the gyms are at their highest membership, diets are started and perhaps, everyone is just much nicer to one another.  The annual ritual of writing your New Year's Resolution commences. This year will be the second year I have encouraged my children to write their own.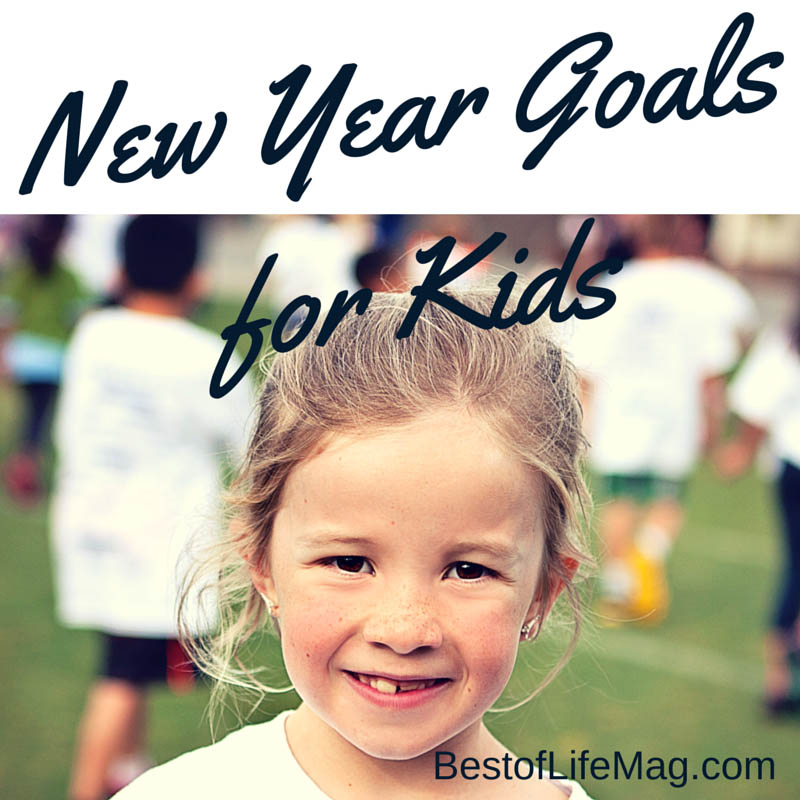 Goal setting is an important lesson for children to learn at a young age. Often as adults we make lofty New Year's resolutions finding ourselves disappointed at mid year (or earlier) when we realize we are nowhere near close to attaining them.  Therefore, if we are to teach our children how to make these New Years resolutions we ought to follow the universal rules of making them simple, realistic and fun to make them attainable.
For starters, children should write their own goals, not the one we want them to write.  We can certainly guide them in this activity but make sure not to succumb to the temptation of feeding them our own desires for themselves.
SIMPLE
Children's NY resolutions can be written as simple once sentence action-oriented statements. They can be something they want to be better at or desire to be/learn.
Eat vegetables once a day.
I will stop saying bad words.
I will learn how to ride a skateboard by the summer.
I will do my laundry once a week.
REALISTIC
Like adults, it's easy for children to come up with grandiose goals for their minds are creative and their imaginations are boundless.  Be careful not to squash their passion yet goal-setting must be realistic and in this case, age-specific. We can teach them to write these goals so that they are time bound and appropriate.  More importantly, be their accountability partner.  Have check points throughout the year. Encourage them, praise them for small victories.
FUN
Make goal-setting a fun activity so they can take this skill with them to adulthood.  All resolutions when accomplished must be celebrated. At certain check points throughout the year, make them reflect on what they have accomplished thus far, this reflection teaches them "self-evaluation".   If they are are not tracking well and are hitting detours, help them adjust their goals so they are encouraged.
Writing New Year's resolutions are not only productive.  It teaches all of us the manifestation of the power of writing your thoughts and wishes.  It can impart many life lessons that will help shape their character and teach them how to live with intention.
If your kids have not started New Years Resolutions yet, it's not too late…Chinese New Year is February 19.