This site contains affiliate links. Please read our Policies for information.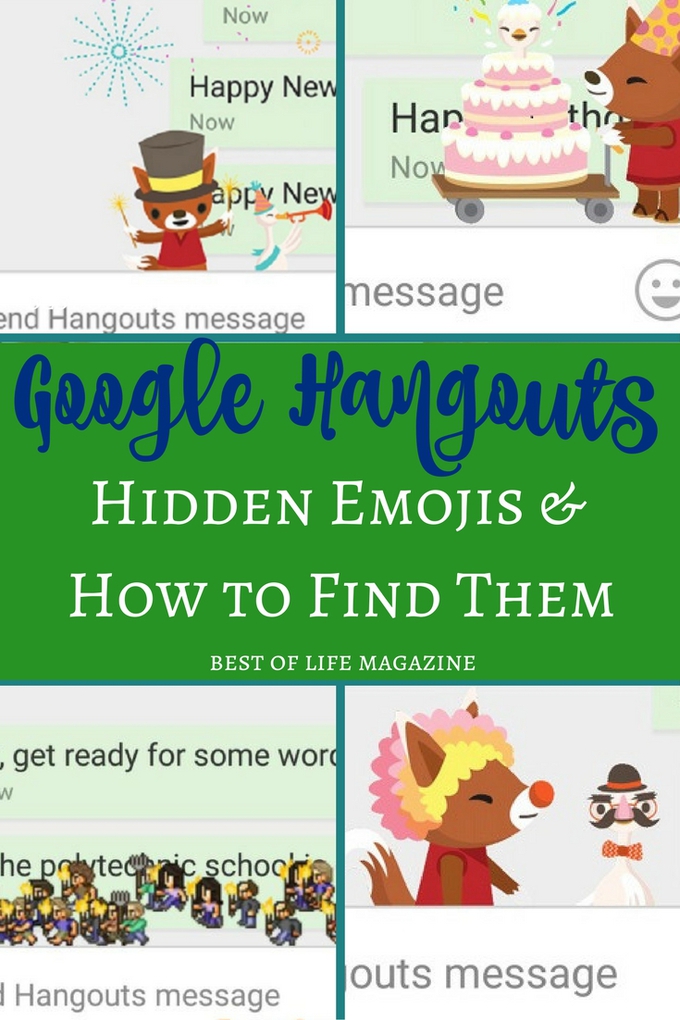 A Google Hangout is an instant messaging app that also acts as a text messaging app for many Android users. In true Google fashion, easter eggs or secrets are hidden throughout the app. In order to find them, you'll need to know the secret code words which aren't that secret at all. Once you know the right wording, these secrets inside Hangouts will appear all on their own.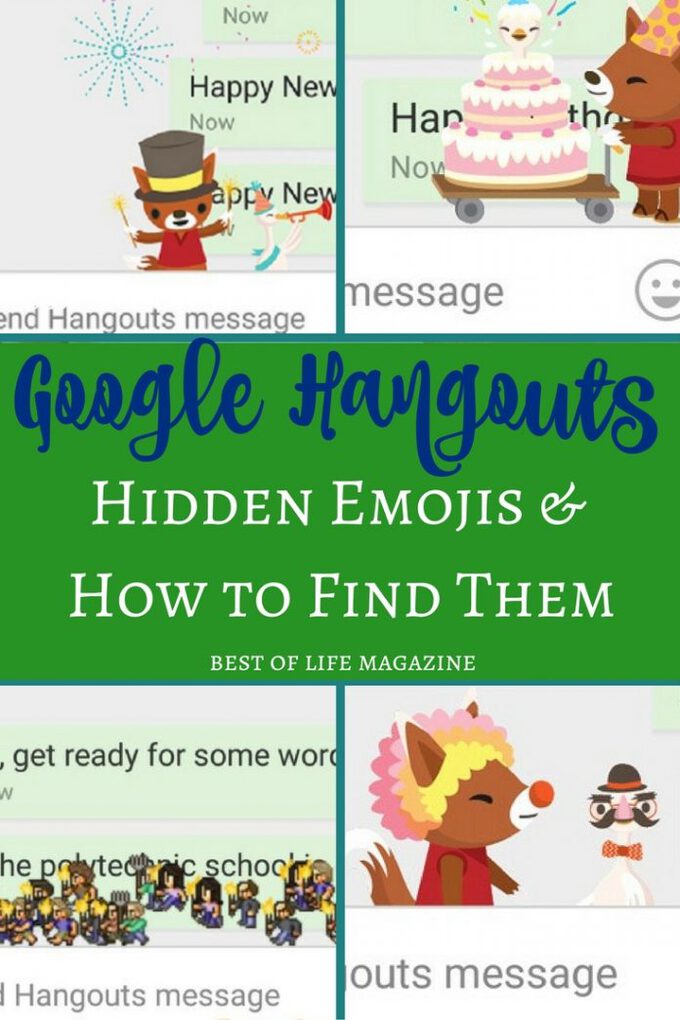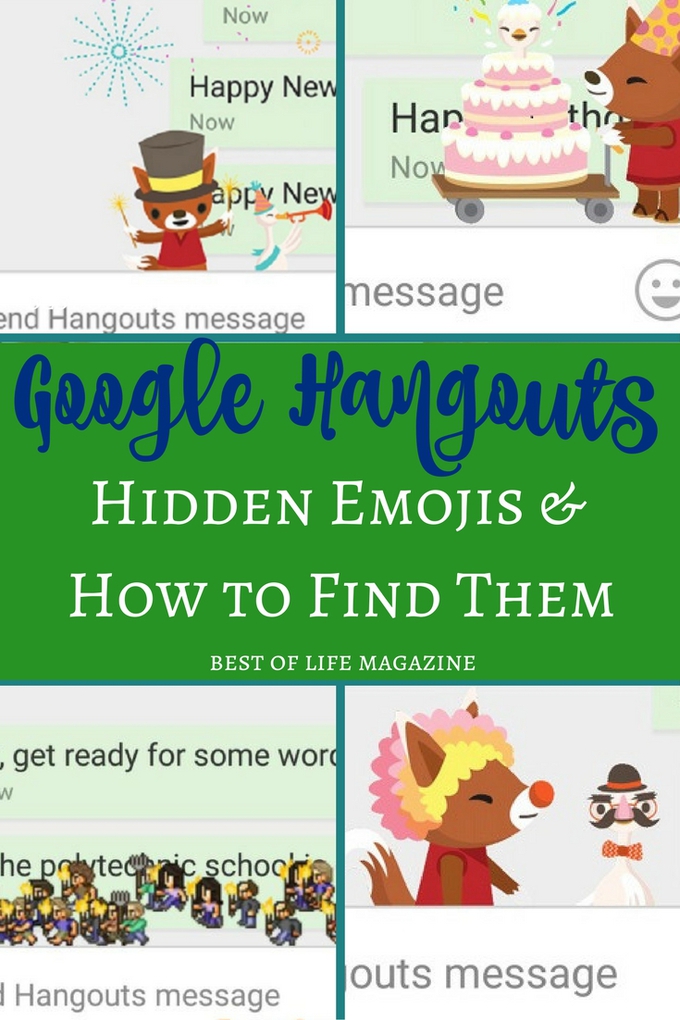 Want to have some fun with Google Hangout? Check out these hidden emoji that you can find with one word or phrase inside Hangouts.
If you have an Android device or use Gmail, then you're probably familiar with Hangouts. Google Hangouts on your phone can be used for internet calls, text messages, instant messages and even video calling. On your computer, hangouts can be used for both video calling and instant messages, but there are some hidden things that add to your experience. The hidden gems inside the Hangouts app are animated emojis. Simply send one of the keywords and watch a little character pop up and act it out.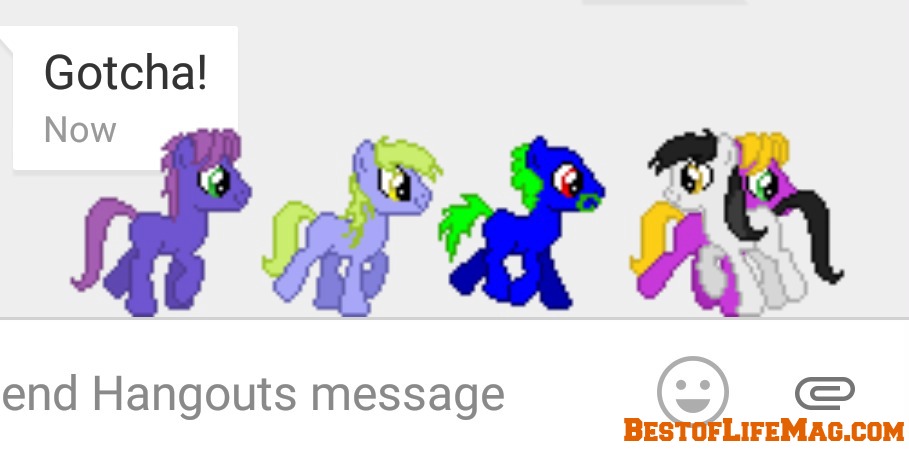 Your Little Ponies
Type in "/ponies" and watch a pony prance across your screen. If one pony isn't enough for you, then try typing in "/ponystream" and then there will be an infinite stream of ponies.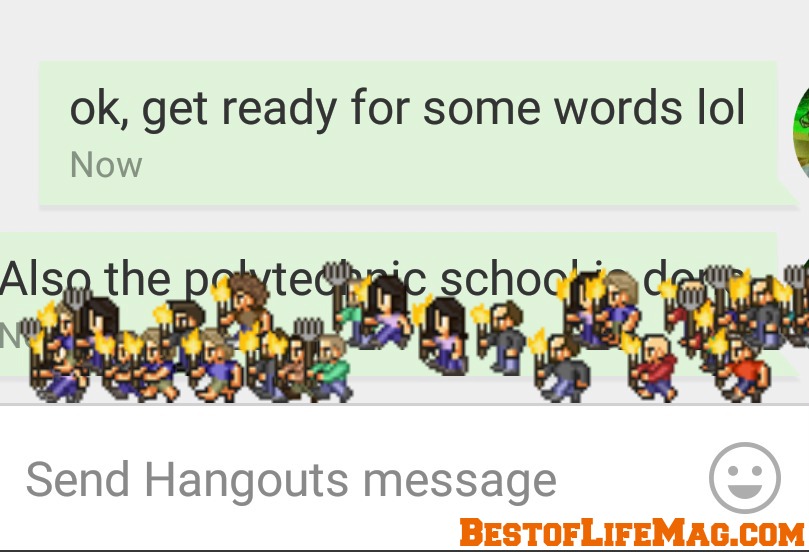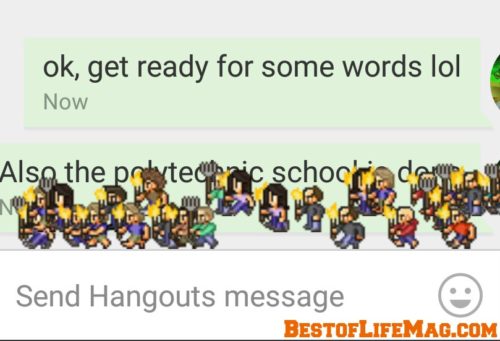 Angry Mob
Ever wonder what an angry mob of emoji people would look like? Wonder no more, just type in "/pitchforks". You will see a mob of angry people carrying pitchforks and torches run across your display.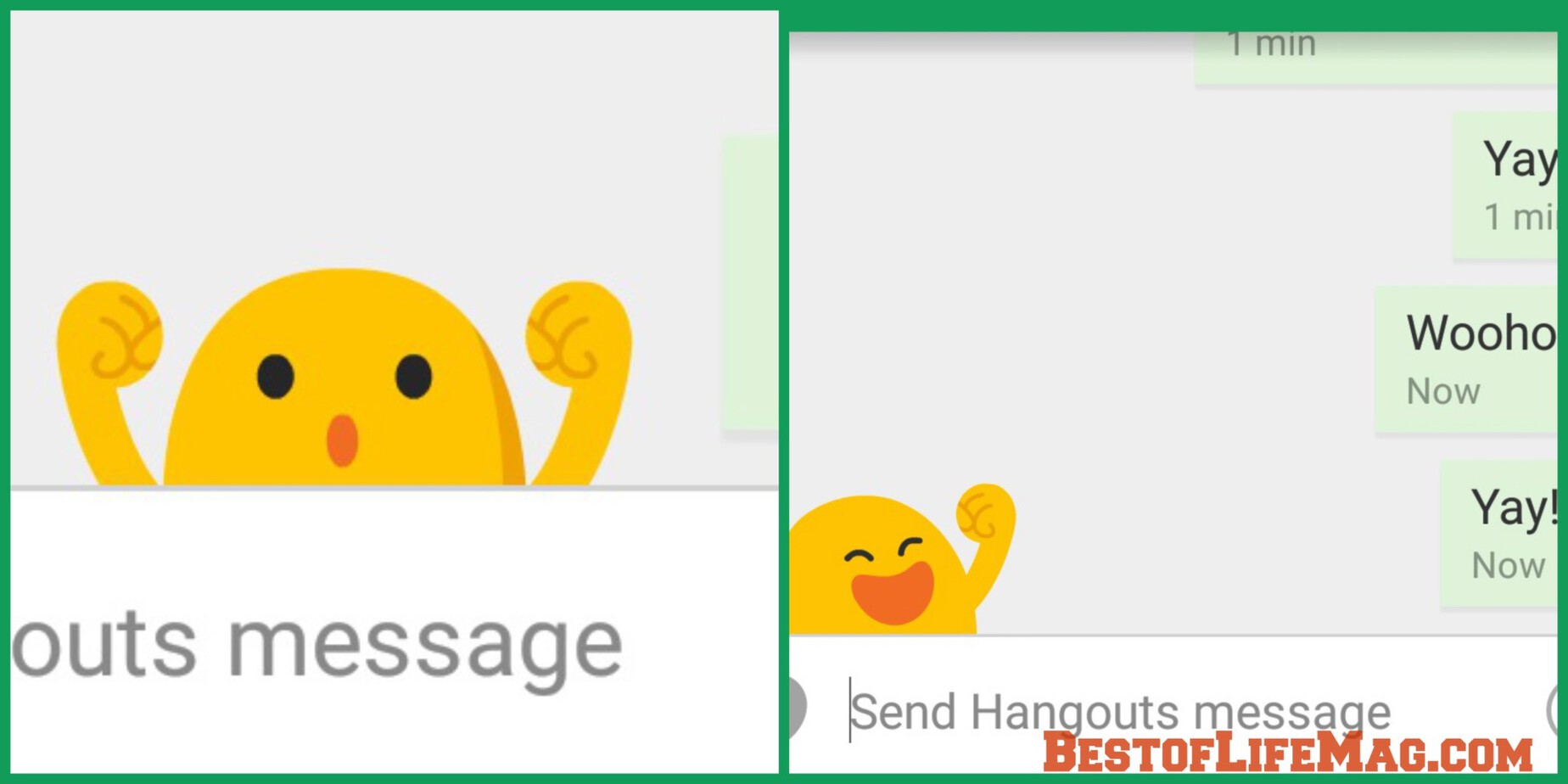 Celebrations
"Woohoo", "Woot" and "Yay!!" are three words that will trigger different celebration emojis to animate. Though for the "Yay!!" one, there must be at least two exclamation points because everyone knows you don't mean it unless there are multiples of ending punctuations.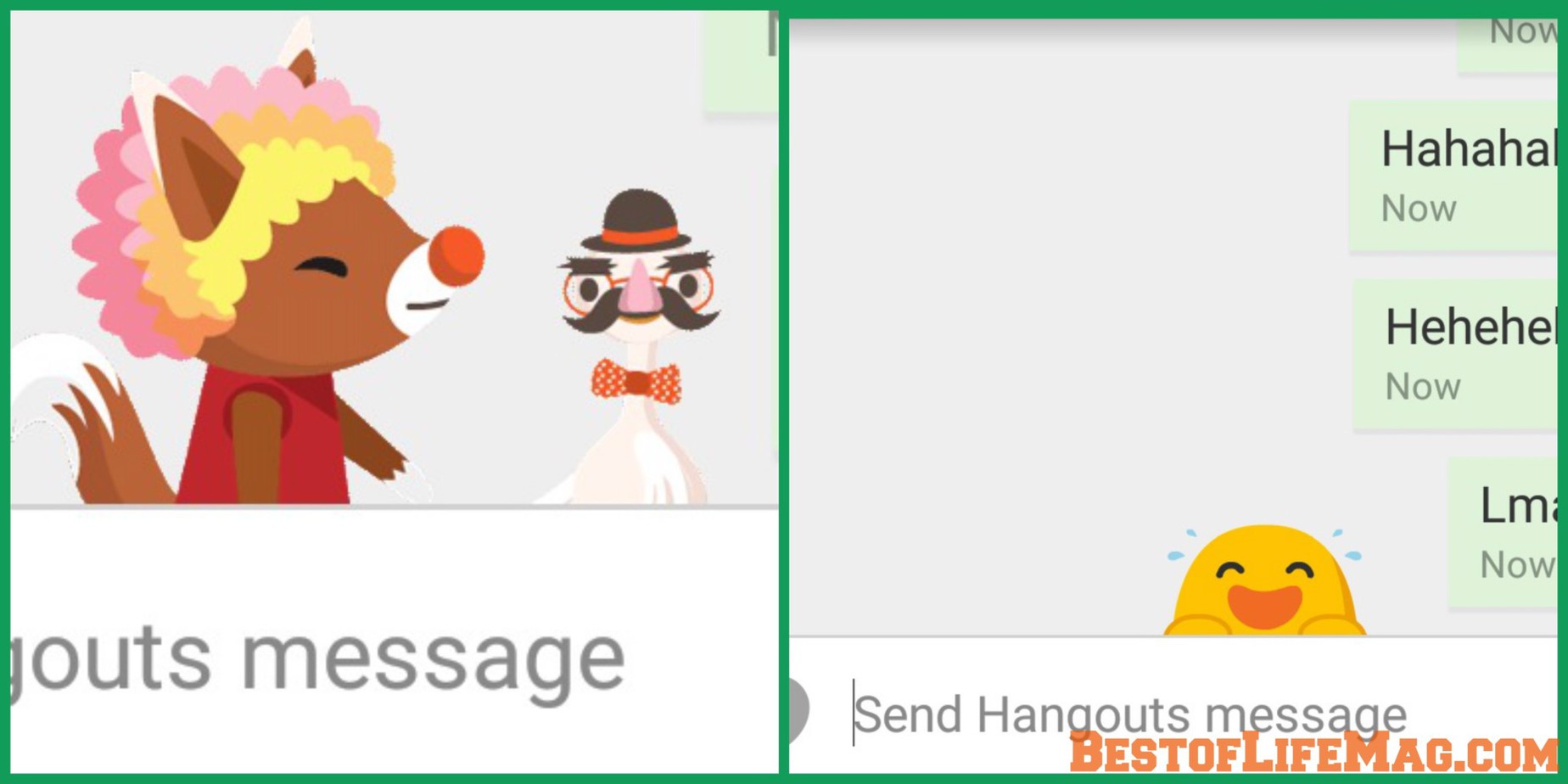 Laugh It Up
Watch emojis imitate life when you tell someone what they sent you was funny. Type "Hahahaha", "Hehehehe", "lmao" or "Rofl" and trigger laughing animations.
Wishing You A…
Google loves seasons and celebrations, so there's no real surprise here. Maybe you've even seen these already when sending someone "Happy Birthday". You can also see some fun animations during the holidays when typing in the greeting for that holiday; for example, Happy New Years, Merry Christmas, Happy Thanksgiving and so on. All of these phrases will trigger a fun animation.
Do you have a favorite Google Hangout hidden emoji?
Save
Save