This site contains affiliate links. Please read our Policies for information.
Spending time together as a family is so valuable to us. Like all parents we want to make memories that will last forever for our children. Finding exciting things to do together is always fun but often times it's the simplest things that become prized traditions.
Say for example, outdoor movie nights in our back yard.
Squeals of joy can be heard far and wide each time the kids see the screen going up. If you want to create the perfect outdoor movie night, here is what you need.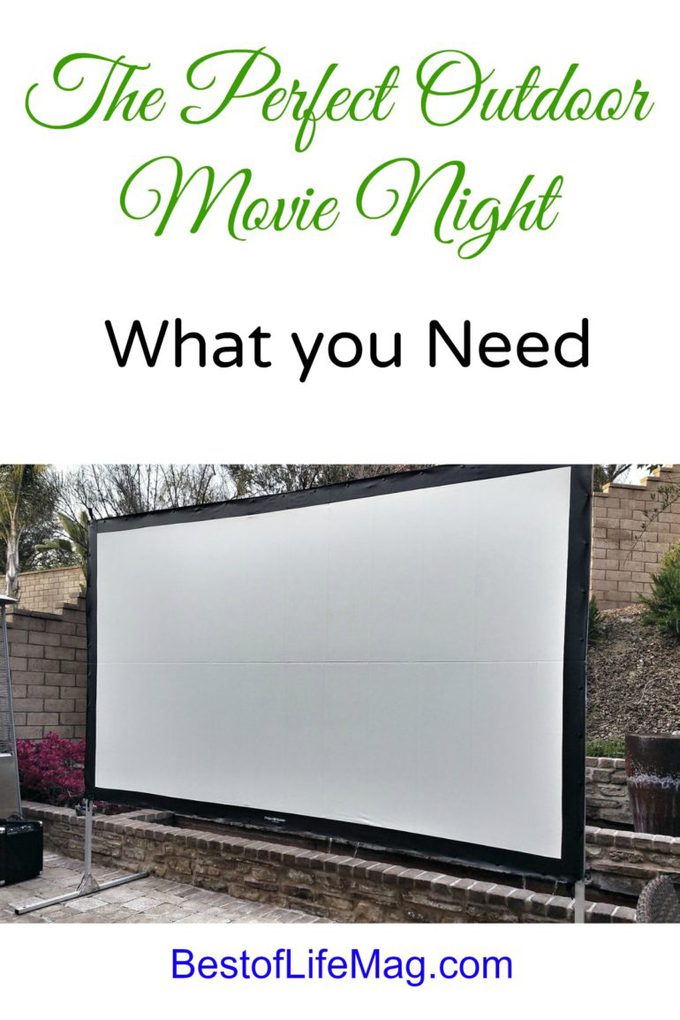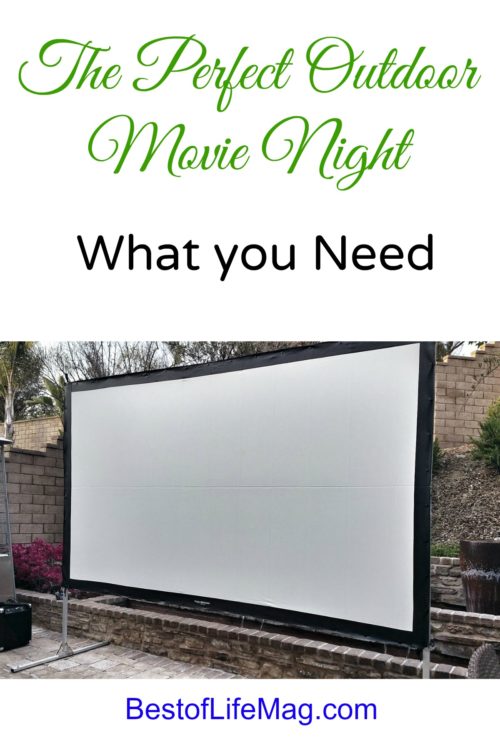 Movie Screen
We actually started doing outdoor movie nights with a white queen sized bed sheet that we hung up between trees with clothespins. Movie nights can be cancelled due to breezy conditions this way, but it offers a way to pace spending to get everything you need. 🙂
We upgraded to this 144″ ProjectoScreen outdoor movie screen from Visual Apex and love it! It's huge so makes a statement, goes up easily and the movies are crystal clear on it.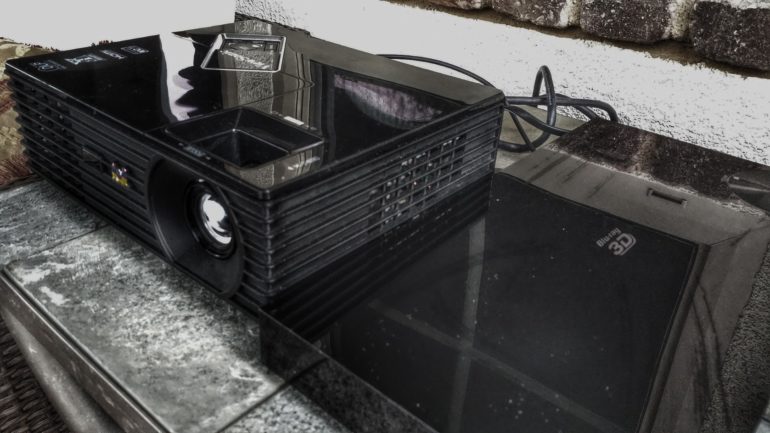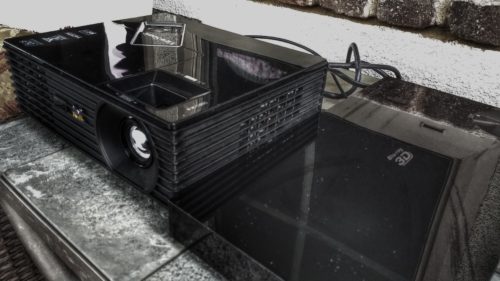 Bluray player
There are a ton of affordable options for DVD or Bluray players. Regardless of which one you choose, I recommend going with one that integrates Amazon and Netflix apps so you can stream from those sources as well.
Projector
Finding a projector is fairly simple; consider if you need adjustable feet and read reviews to find one in the price range you want. We have been using our ViewSonic Bluray Projector one for two years and it has worked beautifully.

Speaker
This is final thing you need to pull off the perfect outdoor movie night. We started with this Bluetooth speaker which provides phenomenal sound for movies. After a while we upgraded during an impulsive Costco trip to the ION Block Rocker Portable Bluetooth Speaker.
Awesome sound. And awesome mic for popcorn and other important announcements.
If you are looking for an amazing Father's Day Gift, you will score major points with this outdoor movie night. Be sure to try our recipe for the best homemade popcorn, too! It's perfect for movie nights at home!
Affiliate links are included in this post. We paid full price for everything we purchased to make our outdoor movie nights a hit and hope this helps you make them a reality for your family.
Save