This site contains affiliate links. Please read our Policies for information.
My husband and I are huge cabernet lovers but as most of us red wine drinkers know, the warmer months call for a refreshing drink. My husband has been enjoying Gin cocktails more often and also recently discovered Hendrick's Gin. This is a slightly lighter version that is bubbly and perfect for days outdoors in the sun!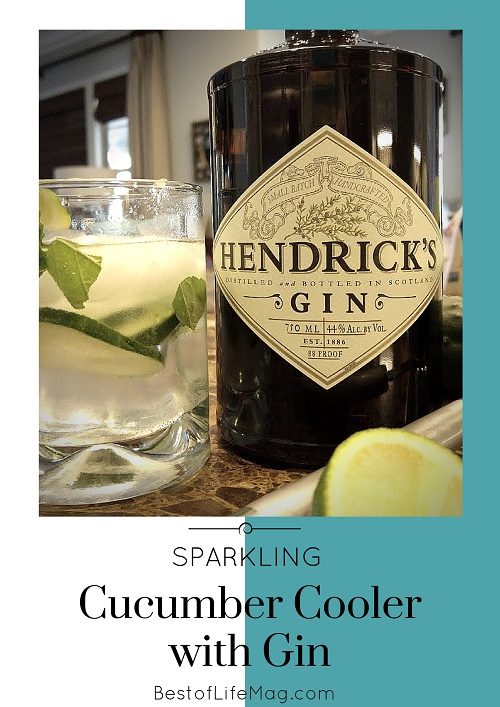 This traditional cucumber cooler recipe is one of our favorite Gin cocktails and refreshes the palate while delivering a unique flavor.
This recipe is a favorite of many and while it requires a little manual labor, the results are well worth it. If you are short on time, you can always try our Quick and Easy Cucumber Cooler cocktail recipe, too.
Get our popular summer cocktail recipes ebook for only $2.99! These drink recipes are perfect for any thirsty desire!
Cucumber Cooler with Gin | Ingredients
Gin is the starring ingredient in this recipe. Which gin you choose to use is up to you but you should definitely go with your favorite.
Some people may assume that since this is a cocktail, the gin doesn't really matter, that the other ingredients like club soda, cucumber, mint, and sugar will make up for anything. But it won't, the gin is important.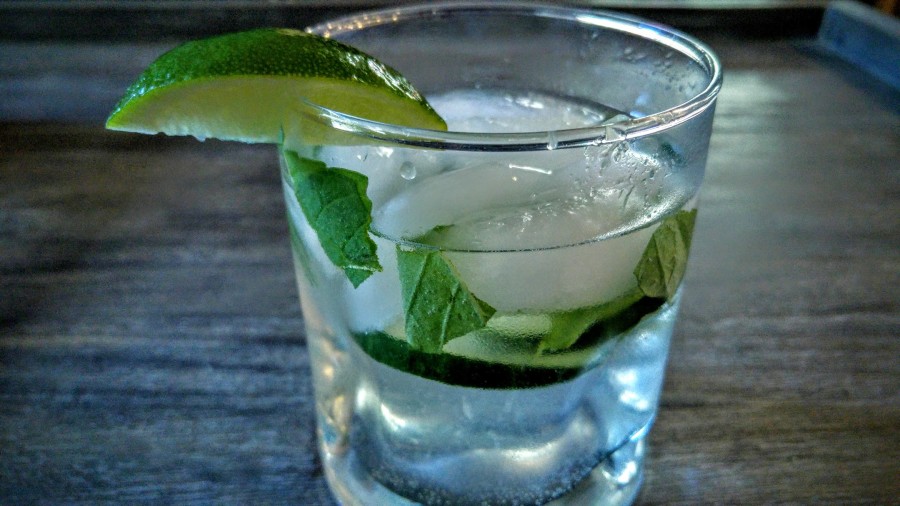 Directions for Cucumber Cooler Gin Cocktail
1. Add 6 mint leaves, 1 Tbsp sugar, and one quarter lime wedge to a cocktail mixer.
2. Add two parts of Hendrick's Gin. Bombay Sapphire also works beautifully.
3. Muddle ingredients together.
4. Add 5 cucumber slices to shaker and shake vigorously.
5. Pour over ice in highball glass and top with club soda.
Cheers, and enjoy one of our favorite gin cocktails!