This site contains affiliate links. Please read our Policies for information.
We took our children to see Tomorrowland this weekend.  They have been so excited to see the movie but after seeing the movie as a family, we quickly learned that Tomorrowland is a movie for all ages.
Bound by a shared destiny, Frank, who is played by George Clooney, is a former boy-genius that has become a bit jaded over the years.  Like many of us can become as adults.
Frank meets Casey, played by Britt Robertson, who overflows with an optimistic outlook and scientific curiosity. Just as we all start in life.
They embark on an adventurous mission mixed with secrets and danger to uncover secrets of "Tomorrowland."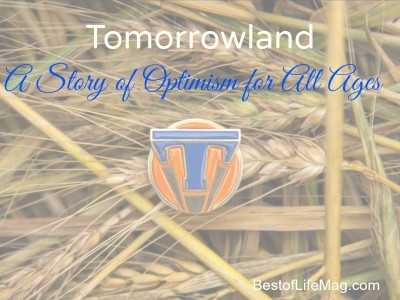 Their journey is filled with emotions all of us can relate to regardless of our age.  Despite the danger and struggles they face, two things are prevalent throughout – hope and optimism. 
Frank is tainted by his past experiences and in no way ready for the positivity that Casey cannot help but evoke in her quest of life.  Casey shows us all that a positive outlook can truly make all of the difference.
"Every day is the opportunity for a better tomorrow."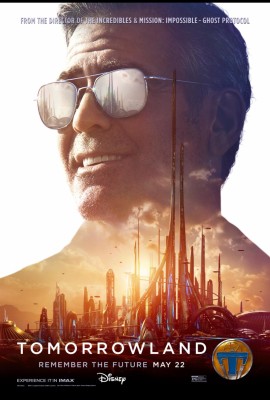 Tomorrowland shows us all that if we lose sight of these things – hope and optimism – well, the rest of the world can simply fall apart around us.
Without hope and optimism, we lose our creativity.
Withouthope and optimism, we stop affecting positive outcomes for our personal lives.
Without hope and optimism, we fall victim to negativity.
It's a matter of perspective.  
Regarding Tomorrowland Frank says, "What if nothing is there?"  To which Casey replies, "What if everything's there?"
Life truly is up to us to make happen.  Tomorrowland shows us all that hope and optimism make the world a better place for everyone. As our daughter said after the movie…
"Tomorrowland is about believing."
And we all need to believe.