This site contains affiliate links. Please read our Policies for information.

You might be thinking "I already have a lot of bags" and you're probably right…I know I do! But these are travel bags…totally different! Travel bags are a necessary thing if you like to travel or need to travel for work. Having the right kind of bag for every scenario is important. Not only can they save you a lot of hassle they can also save you time and energy!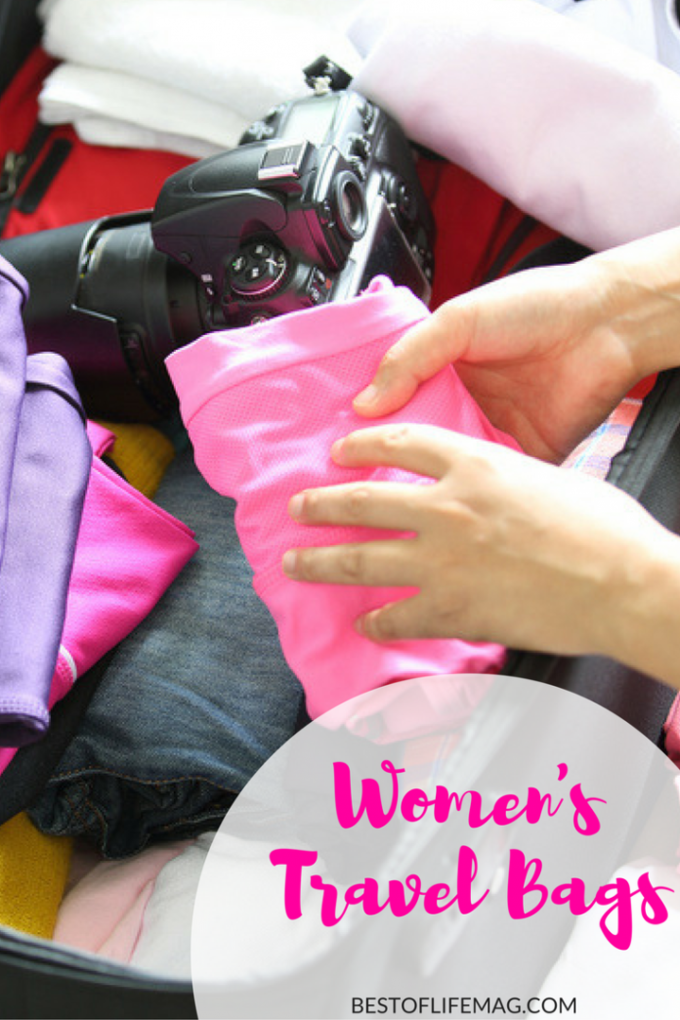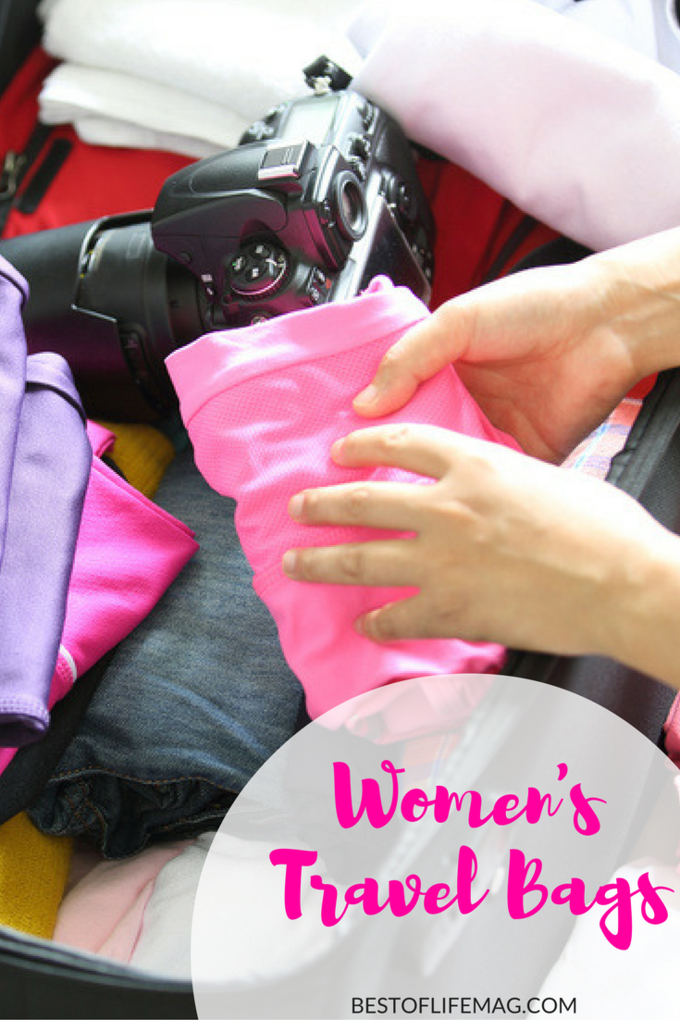 The best women's travel bags are beautiful, stylish, efficient, and useful! There is a perfect bag for every occasion and these are some great options!
I really love having the right travel bags for every trip. Sometimes I need a big suitcase that stays organized and tidy, other times I just need a day bag that I can keep with me at all times. These are some great options for every occasion and trip! You have my permission to buy all the bags, woohoo!
Day Bags
These are the best kind of bag for a day trip or an overnight trip that doesn't require a whole lot of accessories or supplies!
Organizing Bags
When you take a big trip and need to pack your suitcase the first thing you need is travel organizing bags. These bags will help keep your clothes neat and tidy and they also help you keep things like shoes separated from your nice linen shirts!
Stylish Suitcases
Suitcases do not have to be all utilitarian and usefully dull. They can be exciting and gorgeous and make you excited to take your next trip! I know, it's true! I'm excited about it as well 🙂
Cosmetics Bags
We all know that there are never enough travel bags when it comes to cosmetics and beauty necessities! These women's travel bags are perfect for hauling your cosmetics and hygiene products!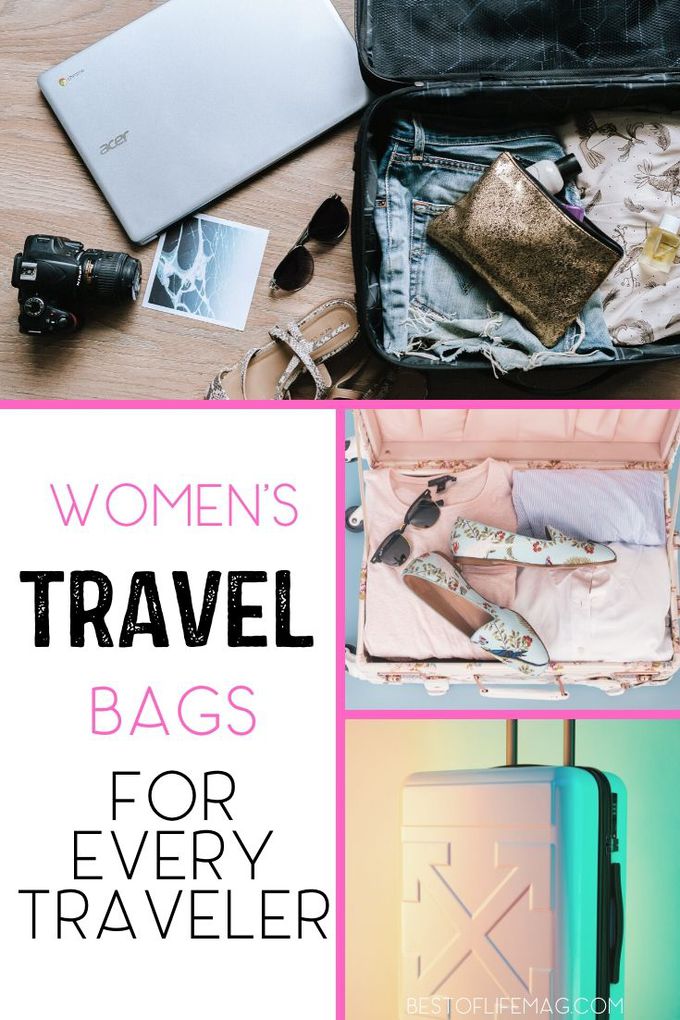 More Fashion and Beauty
Bose Sunglasses with Speakers – Rondo vs. Alto
Alessandro Dream Polish Luxury Nail Polish Review
Travelpro Maxlite 4 Hardside Collection Luggage
Invisalign® Smile Journey: 14 Month Treatment Before and After
Rodan and Fields Active Hydration Body Replenish Review
Save
Save