This site contains affiliate links. Please read our Policies for information.
We finally took the plunge on all inclusive travel as a family and will never look back. We quickly discovered that all inclusive

travel allows us to travel in total luxury and relax because of the added benefits not associated with traditional travel.
Why does all inclusive travel rock for families and couples?

Food
Travel is expensive, especially as a family, and the food and dining bills add up when traveling. We often save money by making meals in our room, but honestly, that takes a bit of the fun out of travel for us as parents. After months of making lunches each morning and making meal upon meal at home, we enjoy getting a break from the grind during our trips.
All inclusive travel allows that break to happen because the food is all included. Your only focus is just on enjoying yourself, saying "Yes" to your children way more than you ever can at home (Who doesn't love that?), and on deciding where you want to eat each day…for FREE! Some all inclusive resorts even have in room dining that is free, too!
A break from the daily grind and departing for home without a huge bill after charging meals to your room during your trip is a huge benefit of all inclusive travel.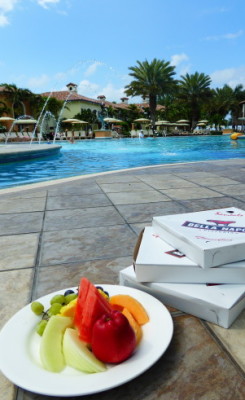 Drinks
Let's face it, vacation is for relaxation and free cocktails for adults and fun non-alcoholic drinks for children make it complete. Bars are typically located easily throughout all inclusive resorts and at their swim up bars.
I will never forget the joy on our children's faces the first time they swam up to the bar and ordered a Shirley Temple. It was a priceless travel moment and the swim up bar remains their favorite "perk", as well as that of my husband and I.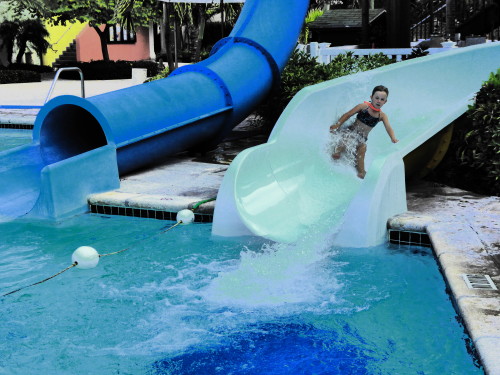 Activities
Traveling is about exploring and experiencing new things for our family so we truly enjoyed the all inclusive benefit of having activities included in our travel fees. We kayaked and snorkeled for free and enjoyed a boat excursion for a small upgrade.
It's great to have options to keep everyone happy; I think the activities included in all inclusive travel will become even more appealing as our kids hit those tween and teen years.
Service
Service is key for everyone in our family and we are big believers in, "You get what you pay for." All inclusive travel was more expensive but we felt it throughout our entire trip in the top notch service we received at every turn. Discovery Cove is a good place to start experiencing all inclusive travel, especially if you want to have a great time.
Join me and my fellow Traveling Moms for a fun all inclusive travel twitter party on Monday, March 2nd at 9pm ET!
Be sure to RSVP and enter to win some fabulous prizes with Hyatt in their fun all inclusive contest! Hyatt has some great all inclusive resorts that cater to the needs of everyone!