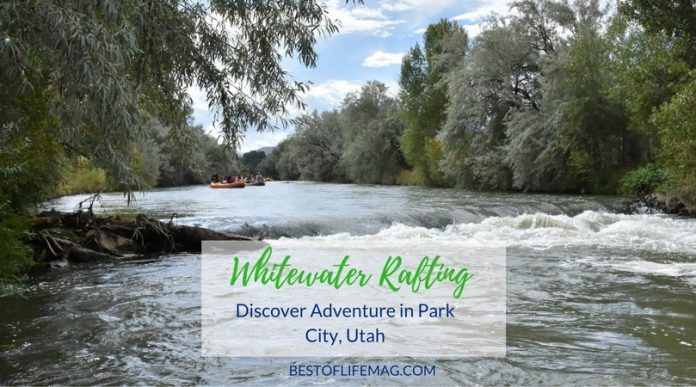 This site contains affiliate links. Please read our Policies for information.
Recently I was afforded the time to go on a vacation. When trying to think of a place to go, I wanted it to be a place where not everyone goes. I chose Salt Lake City and apparently, I picked wisely. One of the questions I received the most was, "Why Salt Lake City?" After choosing the place, it was time to choose the activities most of which ended up being in Park City Utah. One among them was whitewater rafting, and it turned out to be the best decision I made.
Park City Utah is the perfect place to discover and explore new adventures while whitewater rafting!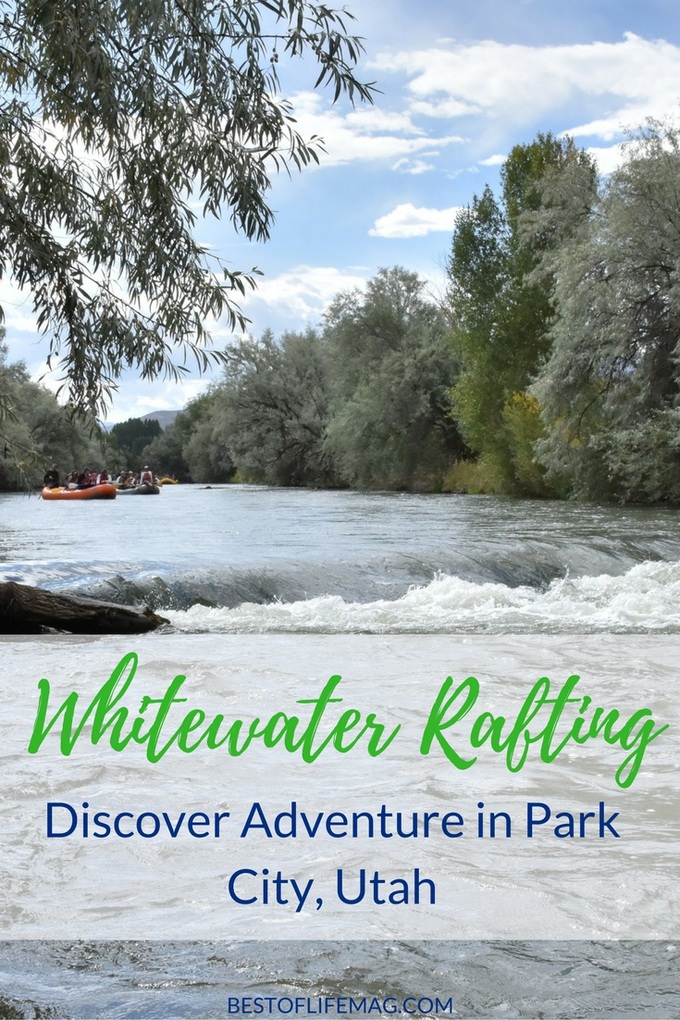 After traveling to Salt Lake City, I found myself making the half hour drive to Park City more often than not. Park City is where the rafting company I found was located, and I was determined to have new experiences. One of the best experiences I had in Park City was whitewater rafting.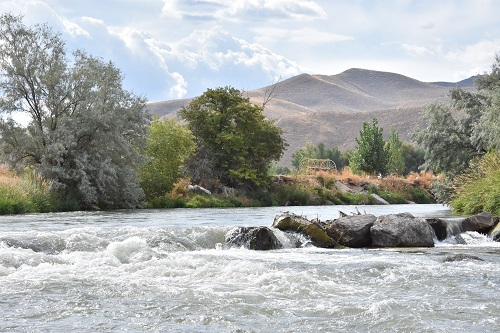 Rafting With Strangers
When you choose to go whitewater rafting, you're choosing to get into a raft with strangers. Luckily, my experience showed me that the guides would act as an icebreaker, and the fun will begin almost instantly. Once you get started down the river, you will naturally bond over laughs and stories as soon as the first rapid.
The Guides
My adventure began with a ride from the main office in Park City, down to the launch site on the Weber River. Our driver doubled as our guide, but I feel like that was because we got along so well. You will be just as lucky as I was with your guide as well. The people who choose to be guides are the ones who enjoy it the most. Your guide will be able to teach you more than just rafting. You will learn all about the river and its surroundings.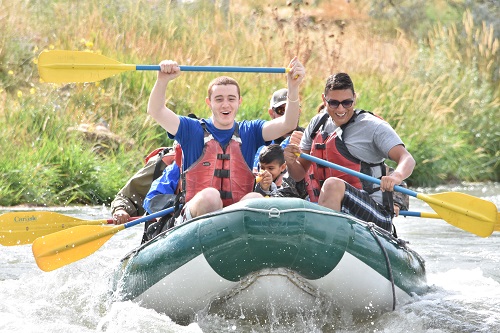 Nature
The guides on the tours have rafted down the river you'll be experiencing almost every day, multiple times a day. That much travel through one area will familiarize a person quickly. One of the best experiences I had while rafting wasn't the rapids, it was learning about the nature that filled my line of sight with every turn. While rafting, animals will fly over head, walk up to the river bank for water, or stand off in the distance to graze. No matter where the animals are, your guide will be able to tell you about them, the vegetation, as well as the rocks in the distance.
The Thrill
If you've rafted down the Weber River or any river before, you'll know that the class 2 rapids aren't precisely the thrill of a lifetime. However, class 2 rapids are a great place to start out. Whitewater rafting is a great way to get outdoors and have some fun. But being safe is always more important so starting slow is the best thing one can do.
Whitewater rafting is a great way to see new sights, meet new people and experience another form of nature's roller coaster. Travel to Park City, Utah and find the rafting company and tour that fits your needs, then have fun.
If you are heading out for any water-sporting fun this year make sure you check out these must have items:
Save