This site contains affiliate links. Please read our Policies for information.
Software updates from mobile to desktop computers are a necessary task. Updates help bring something that was getting old and outdated into the realm of the new technologies that we get every year. Sometimes, software updates even bring the new tech altogether. One software update that brings old favorites, new friends, new ways to stay productive and new ways to play during your day.
This is Windows 10, and it's a free software update coming to your laptops and desktops.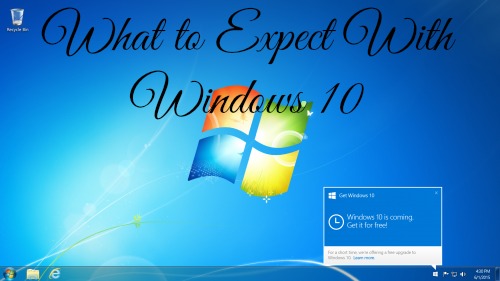 Hello "Your Name Here"
While we may be far from having intelligent conversations with A.I. software, Windows 10 brings us a bit closer. Windows "Hello" will greet you by name every time you turn on your PC. Instead of using a password, you can use your biometrics. There is nothing more secure than using your fingerprint or iris scan to unlock and sign-in to your PC account (despite what any spy movie will lead you to believe).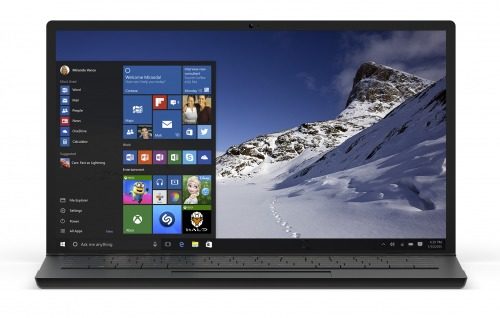 "Start"
The "Start" menu is making a comeback that will surely be welcomed by many PC users all over the world. The "Start" menu makes it easy to navigate through your files, applications, and tools. Organizing everything in very easy to follow categories. The "Start" menu is where you will also find some new apps like Microsoft's new music, maps, people, mail, calendar, videos and photos apps. The best part is, Microsoft has created a familiar feel to each app making them the same from desktop and laptops to tablets.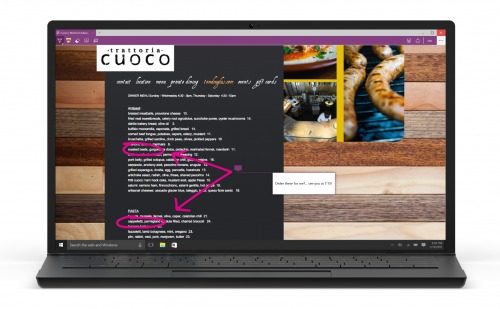 Introducing, "Microsoft Edge"
In Windows 10, users will find a new browser with a slew of new features. Using Microsoft Edge, users can take notes directly on websites, switch to a reading mode that makes reading websites easier and makes it easier to find content based on your interests and preferences. Microsoft Edge takes the act of browsing and caters everything to you personally. You will even find a friend along the way that will help in this act.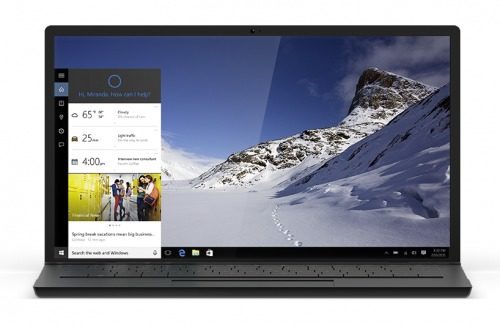 Cortana
Windows Mobile users are very familiar with Cortana as she has helped make their world mobile browsing more personal. Windows 10 brings Cortana to more users on desktops and laptops and even integrating her into Microsoft Edge. Simply ask Cortana to find music, movies, or files, ask her to send an email for you or find a photo of yours. Let Cortana show you everything she can do and more to make your life easier.
Gaming Through Windows
Windows gaming console, Xbox, has been a huge success amongst people of all ages. Windows 10 Takes Xbox live and brings it with you across all your devices. After all, you've worked hard on those achievements and unlocks, so why leave them behind? Using a new app, Windows 10 lets you find your achievements, Xbox friends, and even your games. Streaming your games to your desktop is now easier than ever with the new app and makes it possible to play the games you own on your desktop, laptop, or even your tablet. All you need is to be logged into your local network.
Windows 8 may have left people wanting more, but Windows 10 delivers on all of those wants using all the great technologies Microsoft has come out with since.
Available for free starting July 29th for users of Windows 7 on your PC or 8.1 on your tablet. If you do not fall under the eligibility set by Windows, you may need to pay around $110.
There will be so much more coming in Windows 10, be sure to download it as soon as it becomes available and be amongst the first to Welcome Windows 10 to the world and to expand yours.