This site contains affiliate links. Please read our Policies for information.
Holding events is a great way to get your brand noticed by the community or even the world. Depending on the type of event you're holding, it could also help do good for the world. However, for the event to be a success people need to know about it, date, time, theme, and reason. That's where EventBrite can help with their many tools to help boost your event, and in turn boost your brand.
Here's how to use EventBrite to promote events.
SEO Friendly
Search Engine Index
Facebook Integration
Codes, Codes and Codes
Email Invitations
Personalized URLs
Website Integration
Affiliates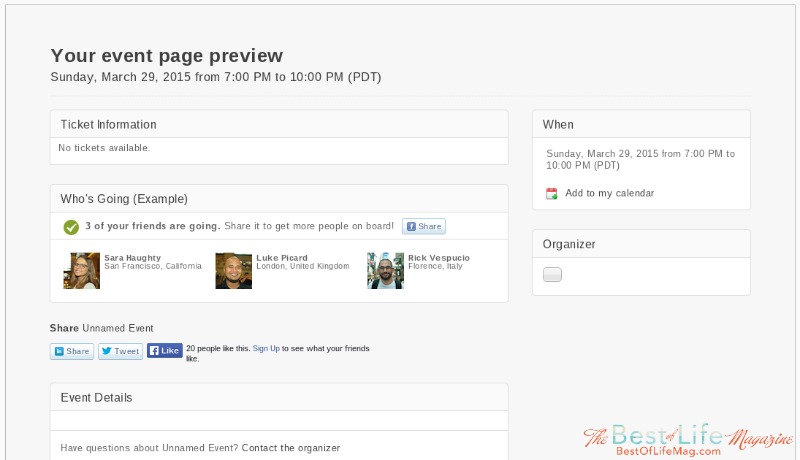 EventBrite makes your event SEO friendly by default using the content of your event.
All events are public by default, (which can be changed in the settings menu) to create an SEO friendly event site. The URL to your event is automatically SEO friendly and can be found by multiple search engines.
Since your URL is SEO friendly, people can simply search the event and find the EventBrite page related to your event.
This means even people you may not have invited personally can find your event if they're interested. Uninvited guests are a great way to spread your brand to markets you may not have thought of initially. Other than search engines, another great way to promote your event is through Facebook.
Facebook integration in EventBrite can give your event its own page.
Using Facebook, you can reach friends of friends of friends of people who have already shown interest in your event or business. This is the new form of word of mouth promoting in the form of likes and RSVPs.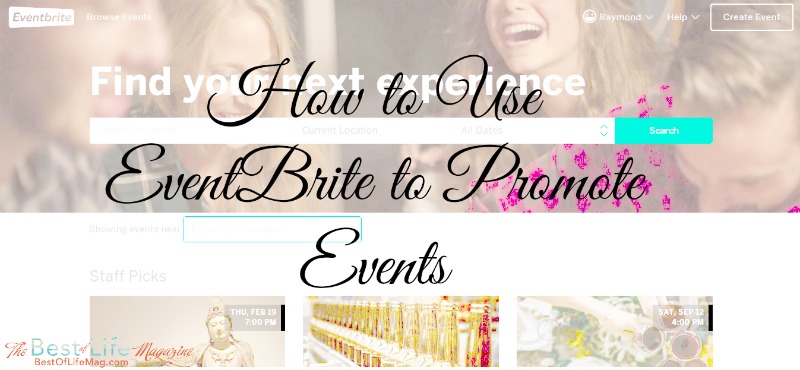 EventBrite offers easy set-ups for discount codes and access codes for special tickets.
Once your event has been seen by possibly millions of possible attendees, one incentive to get them through the doors is to offer a discount code. These special tickets can be offered up to employees or press. Having press at your event is always good, as long as they are there to cover your event on their sites or whatever outlet they have available. Although there will always be those that you invited personally.
Email invitations are a breeze to set-up with EventBrite.  
Use templates or create your own, then upload an email address list and send them off-done. Anyone who you want to invite will get an email alerting them to the event along with all of the details.
Use EventBrite customized URLs.
While all of the integrations are great, you still want to be able to tell people about the event page without them having to remember a complicated URL.  Can't get any easier than that to spread the word easily, especially to people who visit your own website regularly. A URL can look like "NameofEvent.EventBrite.com".
EventBrite has website integration that allows for you to integrate the event info right on your website.
All of this is done on the EventBrite site and can be down with just a few clicks.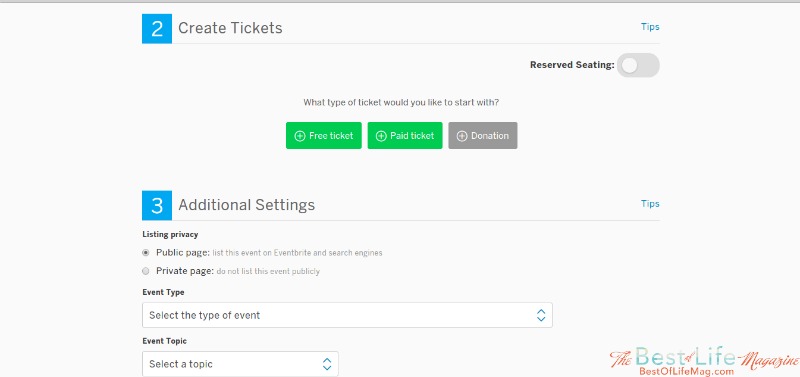 Using EventBrite's affiliate program, other companies or promoters can earn rewards for promoting the event at your discretion.
Many events have more than one company behind them, and that makes these companies affiliates. This gives people a reason to talk about your event, and spread the word.
There are other websites that allow for event set-ups like Meetup. However, Meetup is good for recurring events, and offers little in the realm of event promotion, which is important for businesses as well. (Psst!  Don't forget that organic SEO as a business, too!) 
EventBrite is a better choice for those looking for an easy set-up and receive additional promotional benefits by location.