This site contains affiliate links. Please read our Policies for information.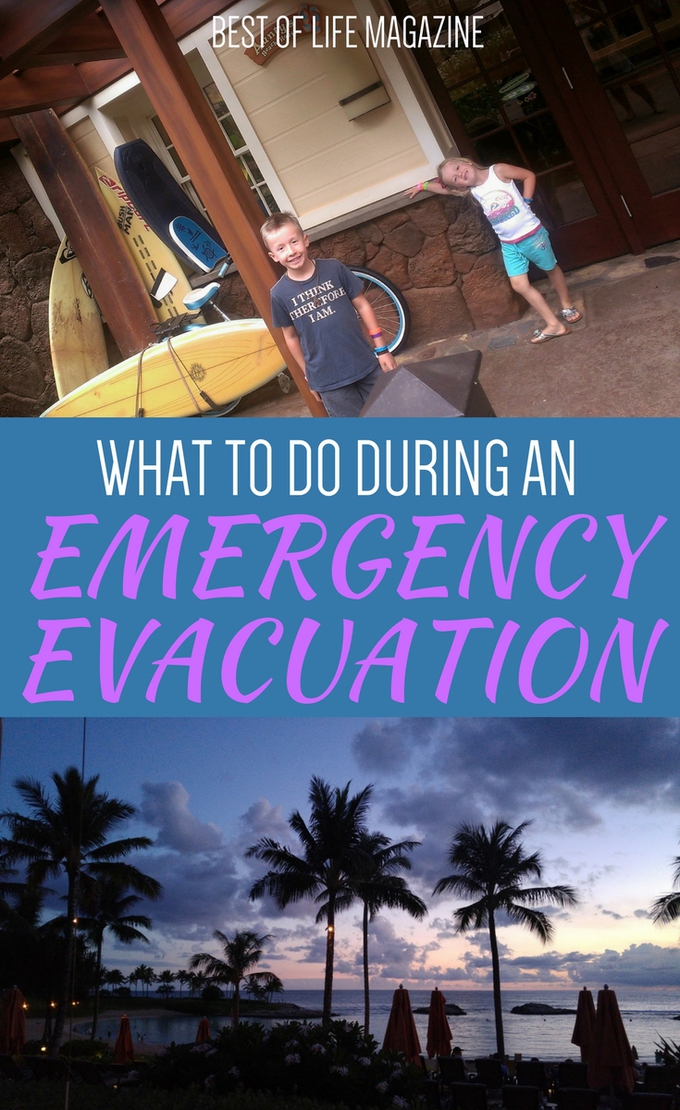 This week we experienced our first ever emergency evacuation when traveling. One of the things I love most about traveling is the learning and discovery that happens with each new trip – which I guess now includes hotel evacuations (that end safely). I will be honest – I can be pretty dismal when it comes to this sort of thing. My mind is a vivid story-teller and sometimes my own worst enemy as I play out the many scenarios of life.
This week we experience our first emergency evacuation while traveling to Disney Aulani. Here's what I learned. When you hear the alarm…
I am that person who travels and finds their evacuation route when arriving to their room. But, I am also that person that enjoys every second of travel because I know the odds or a real emergency are low. Phew! Having been through our first emergency evacuation, here's what I learned.
Move
When we first heard the alarm, for a split second, I thought it was a joke. After all, can't Mickey Mouse make emergencies go away at Aulani too?
Our whole family started moving – follow the reaction and think and talk while you are moving in a forward momentum toward safety.
Prompt your Kids
Calvin is a methodical planner and Ava bursts with creative energy that often interferes with his planning. Both kids heard the fire alarm and knew they needed to move.
And fast.
I told them to immediately get two or three things they needed if we didn't get back to the room, and then stayed close to them as they did this. I prompted them and it sounded so bad in my own ears so I knew it had to sound even worse to them. But I knew that if this was a true emergency, they would deeply appreciate having these two to or three things they chose.
Calvin chose a hat, his iPod, Kindle and Disney pin trading collection. His choices were so perfect – sun protection is important if you have to be outside for an undetermined amount of time in Hawaii. And being the brilliant reader he is, his Kindle provides true comfort.
Ava chose her two lovies, her iPod, and her Rainbow Loom. Ava is all heart and her lovies have kept her safe and secure for seven years – no reason to go without in an emergency, right?
Get your Essentials
As our kids gathered there two to three items, my instincts kicked right in. I grabbed the bag closest to me and immediately swiped every device that had our business and personal information on them. The stuff that would make life that much easier if we lost everything else. Honestly, it was minimal.
My husband's instincts kicked in and in the end, we complemented each other perfectly. He naturally grabbed car keys, id's, money and such – everything I didn't automatically think of.
And then this is what truly amazed me. As I moved with the children, he opened the patio door 10 inches to prevent a back draft.
Brilliant!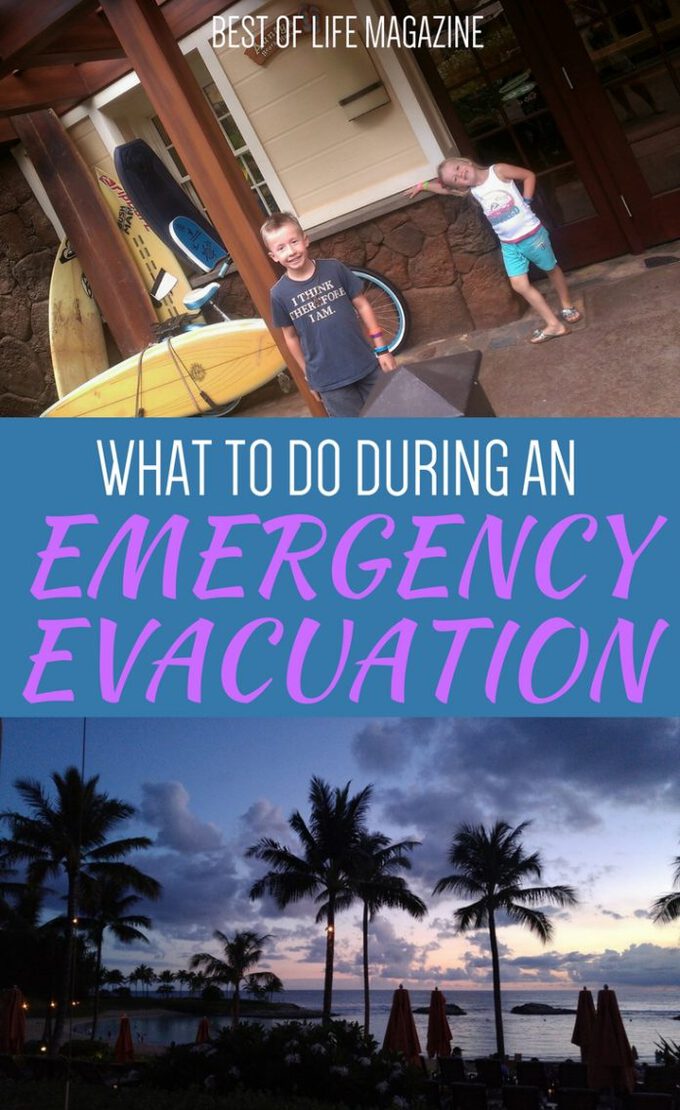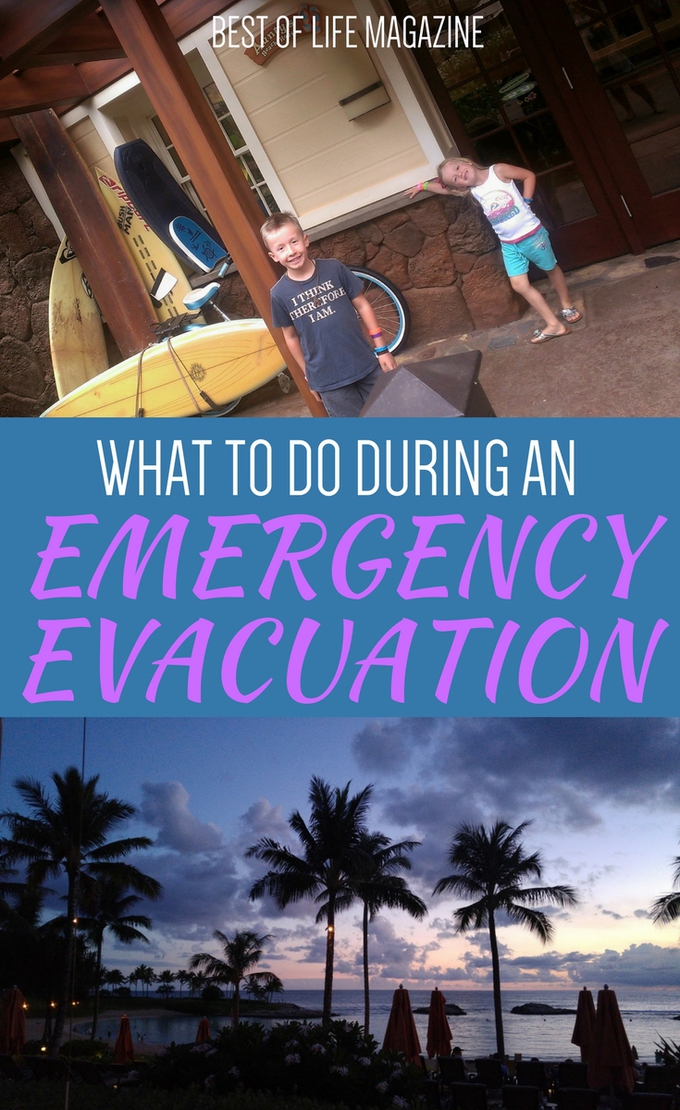 Exit Quickly and Calmly
This whole process took us less than two minutes which I know is still too long. We ushered the kids out in front of us and quickly proceeded to the steps while a Disney Cast Member calmly told us where the nearest stairwell was.
I barely talked during the emergency evacuation but remained calm in anything I said to the kids and we ran down the seven flights of stairs to the exit door. My vivid imagination got a hold of me for a bit as I descended the stairs; thoughts of 9/11 and the people in the Twin Towers invaded my thoughts. As I am sure many of us did, I thought many times about the "What ifs" and put the lessons learned to good action. We hustled and didn't count on everything working out okay.
Thankfully, everything was. It was a fire alarm that was checked on and determined to be fine. But as Ava summed up perfectly, "Well, now we know what to do if THAT ever happens."
Travel. Live. And Cherish Life.