This site contains affiliate links. Please read our Policies for information.
I love listening to music – whether I am working out, traveling, or simply relaxing at home, it motivates me and helps me focus.
 But if you are like me and want the mental boost during a workout that music provides, it's important to have headphones that are comfortable.
SMS Audio's SYNC by 50 On Ear headphones offer a sporty feel without compromising sound.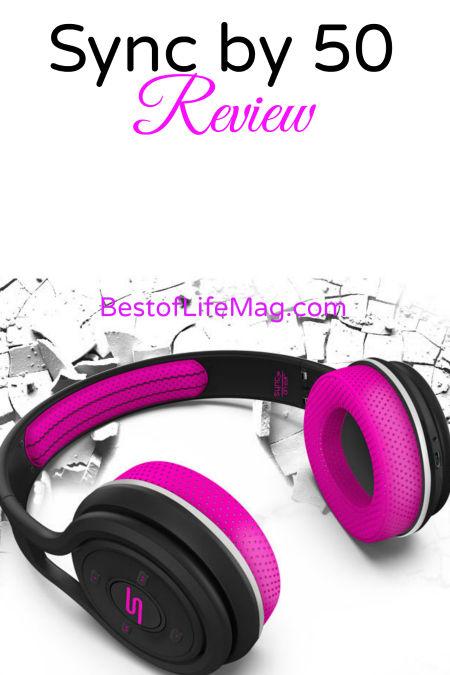 Design and Comfort
While working out I want to know that my headphones can handle sweat and stay put where I want them. SYNC by 50 Sports edition on-ear headphones did both thanks to their well though out design.
The outside of the headphones are coated in 40U rubber. The rubber helps the headphones fight off sweat, fingerprints and dust. (Major bonus for kids!)  The ear cups have a nano-coating as well that gives them an ipx4 rating, which makes them sweat and water resistant.  We just ordered the Bowflex Max Trainer; now I know I can break a sweat while I listen to  my music.
The memory foam on the ear cups of the SYNC by 50 headphones make for a very comfortable workout. One of the little things that makes a big difference for me on these SYNC by 50 headphones is the memory foam that is underneath the band of the headphones – they rest so comfortably on the top of the head and as a female, this stops them from getting stuck in my hair.
You can use SYNC by 50 On Ear headphones with a wire or via Bluetooth – it's always nice to not have a ball of tangled wires to figure out. Another nice design feature is that the controls for volume are on the right earpiece for easy access.  They fold flat for storage and come with a nice clam shell case to keep them protected.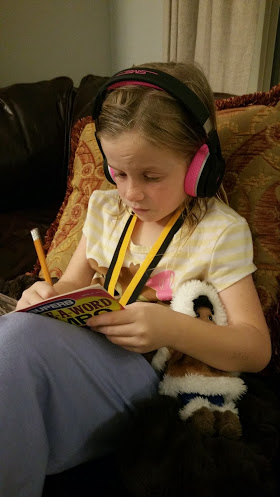 Sound
So at this point I was completely in love with the looks of Sync by 50 On Ear headphones; memory foam, rubber coating, ipx4 ratings aside, I was so hoping that the SYNC by 50 On Ear headphones would sounds as fantastic as they look.  Sync by 50 provide a truly studio mastered sound with deep rich tones and bass that can keep up with my demanding playlist, all supported by best-in-class technology.  I am a huge fan of the stitched perforated-leather memory foam cushions because they are not only comfortable, but they encase the sound to provide a top notch listening experience despite how active I am.
My ideal on ear headphones are ones that I can use while exercising, enjoying some music while I surf on the couch, and ones that work well for travel.
SYNC by 50 delivers everything I was looking for in on ear headphones without sacrificing sound or comfort.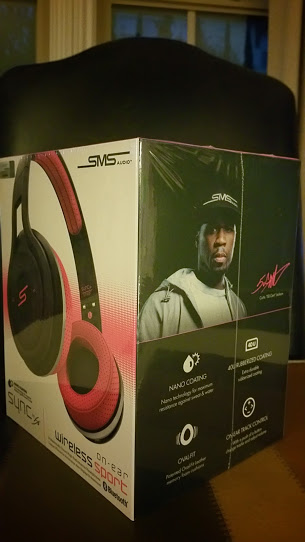 Likes/Dislikes
+Great color choices
+Functional design
+Great sound
+Fold for storage
+Comes with a nice storage case
+Memory foam provides top of the line comfort
+Water and sweat proof
– Some people may find the over the ear design bulky in which case the SMS Audio BioSport In Ear Headphones may be a better fit.
Verdict
My SYNC by 50 On Ear Headphones are keepers; my husband wants a pair and our son has added them to his birthday wishlist. Their extreme comfort and high sound quality make them versatile to any age and use preference.