This site contains affiliate links. Please read our Policies for information.
The struggle is real, very real. Every day, people everywhere are being forced to tie their own shoes, or watch television on only one side of their television. During the Consumers Electronics Show (CES) we received some real solutions to those pain points. While there is tech aimed at helping save lives, and keep us organized, there is tech that is meant to just spoil yourself. Make life easier in areas, you didn't know you needed the help. This tech is tech you didn't know you needed, but when you see it, you just have to have.
There was plenty of tech at CES to spoil yourself with.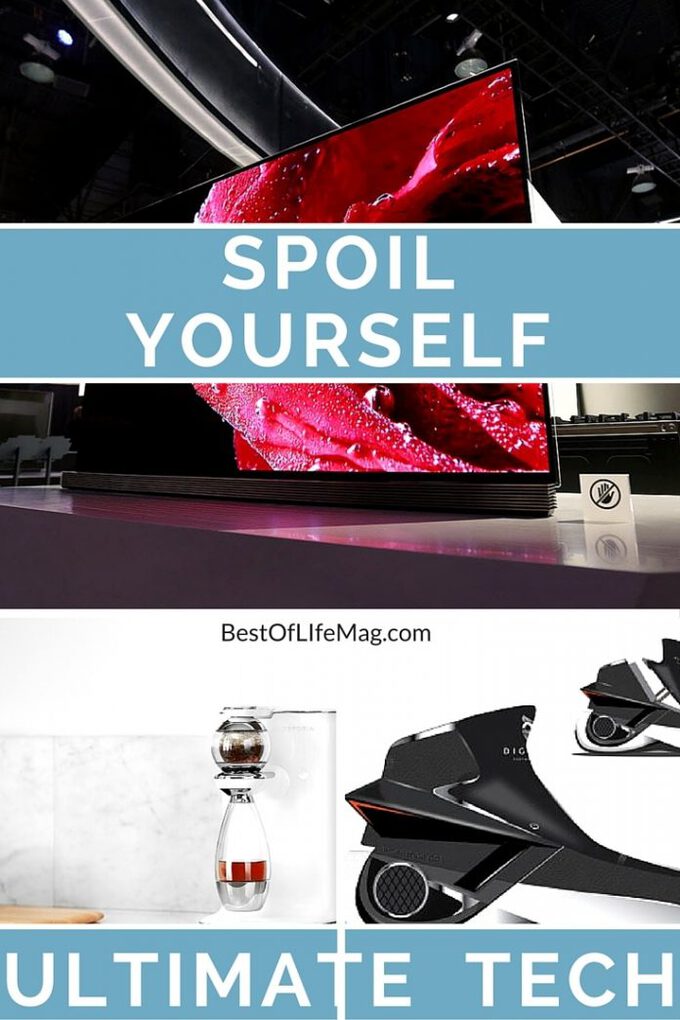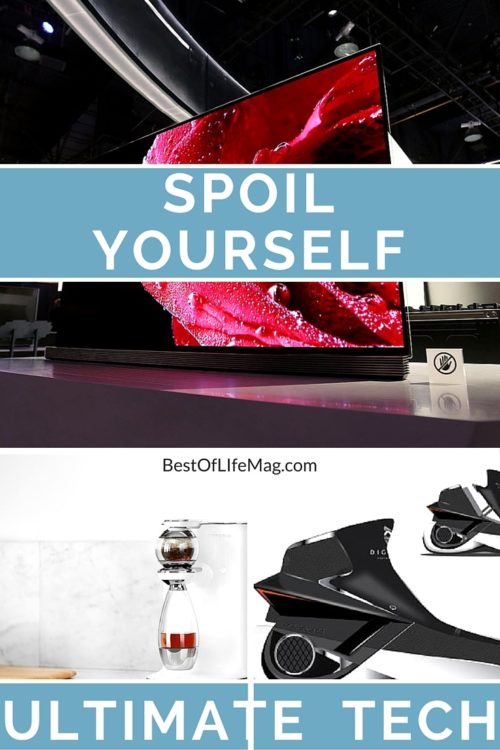 LG 2 Sided TV
A television with two sides is pretty much the ultimate gift to spoil yourself with. That means LG added two displays, two screens, two different sides to watch television on with their Signature OLED TV in 4K. It's a 55-Inch FUHD double display that is extremely thin. Continuing to impress, LG's innovations are always a thing to look forward to every year.
SMS Audio Disney
Disney has some of the most recognizable characters in the world, so why not slap them on the side of a pair of headphones? SMS Audio has done just that with their new Disney lineup. These are the same great headphones we love from SMS Audio, but with a little Disney magic sprinkled on them.
Intel Teforia
The perfect pot of tea is something many people enjoy but Intel has increased enjoyment with their Teforia tea machine which makes the perfect pot of tea- while adding a modern and slightly futuristic touch to it. It's the ultimate in tea enjoyment offering tea lovers experiences similar to wine connoisseurs and brew masters.
Roli Seaboard Rise
Don't have a keyboard? No problem. Roli has introduced the Seaboard Rise, a touch panel that connects via Bluetooth and acts as a studio soundboard like device. Create sounds and play with noise to create something beautiful and all with just a touch.
Kube
You may look at Kube and think it's a cooler and while it is, it is also the perfect party companion because it is a two-in-one solution. Kube offers the ultimate in portable high definition audio that is designed to take your outdoor entertainment to the next level. Weatherproof and pushing out 125 decibels, it can connect up to 400 feet away and cover an expansive area while offering 35 quarts of insulated storage.
Okto's Smart Ring
Wearables are always in fashion and growing fast with style and ease of use. Okto has moved the game a little further down your wrist and onto your ring finger. The smart ring by Okto can act as a Bluetooth headset (if you cup your hand to your ear), make phone calls and lead you through online notifications.
Family Hub by Samsung
Samsung has long been making dumb appliances smart, but the "Family Hub" is a whole new level. This refrigerator is big and to match that size, it comes with a 21.5-inch display on the front. The device connects to the internet and monitors perishables, can show recipes and even play music.
DigitSole SmartShoes
Having to bend over to tie your shoes is a hassle, you can't always find a spot to sit to tie them, and kneeling can get dirty. DigitSole has the solution, SmartShoes. These shoes are not only tracking your steps but they tie themselves with the help of an app. There may not be any shoelaces, but it does tighten over your foot so you don't need to tie them. It even comes with a foot warmer inside.
Somabar
For those times you want a professionally mixed cocktail but don't want to hire a bartender or go to the bar, Somabar has your back. This robot can mix cocktails you choose from your app and there is no tip required.
Be sure to check out our Best Tech at CES 2016 for more ideas to foster your inner tech.