This site contains affiliate links. Please read our Policies for information.
Everyone has a favorite movie and have different requirements for that film. Film Jackets helps you express your love for whatever movie is your favorite in a fashionable and unique way. Have you ever watched a movie and thought the star had an awesome jacket? Film Jackets is your best bet to get the style you see on the big screen and bring it home today.
Film Jackets allow movie lovers to show their love for films far beyond the theater or movie watching experience.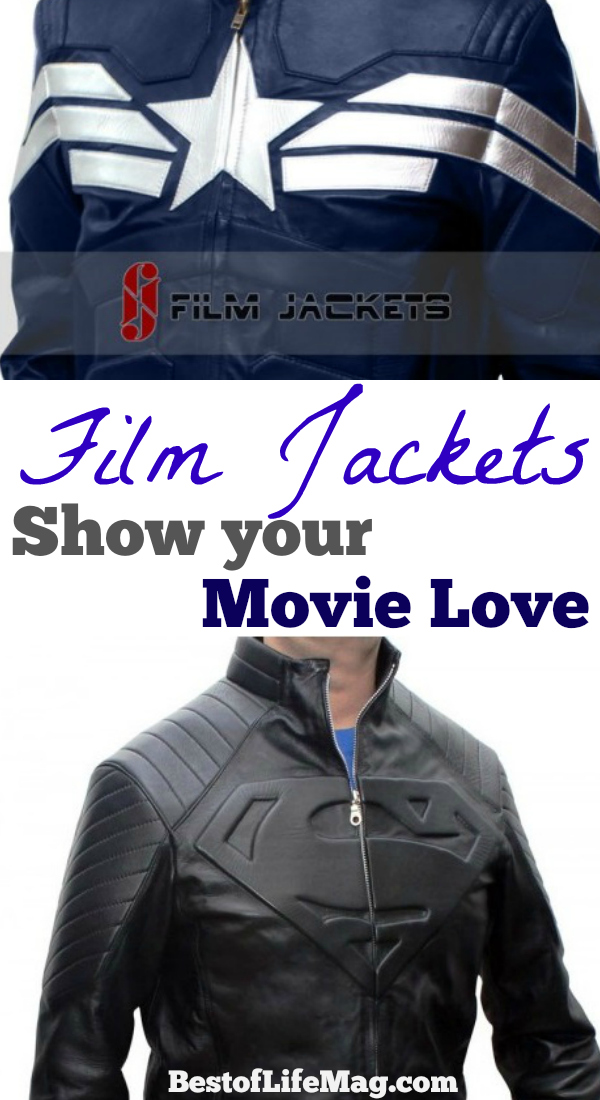 What are Film Jackets?
Film Jackets provides jackets that look like the jackets worn by actors in different films. Say you like the jacket you saw in the Star Wars that one of the characters wore. Head over to Film Jackets and buy a replica of that very same jacket! If you like the style of the jacket in the film, but wish it looked like a motorcycle jacket, you can get those too. You can even just get a letterman's jacket with the logo of your favorite superhero or villain.
Comfort
Each jacket is made of different materials but all come with a high level of comfort. The jackets are lightweight and made from quality materials so they last. There are jackets of all different types from trench coats to motorcycle jackets and more. Each jacket will properly represent your love for a movie, a character or a film enterprise like Captain America and more. While the focus of these jackets is design and style, the warmth level is also a highlight.
More than Just Jackets
Film Jackets has grown into a fashionable jacket business that helps people live out their fashion dreams. Even more, they now are going into other realms of movie fashion. You can find suits and tuxedos for prom, dresses and more will surely be coming. For those who enjoy cosplay, Film Jackets is the perfect place to find the final touches to your costumes and take you a step above others.