This site contains affiliate links. Please read our Policies for information.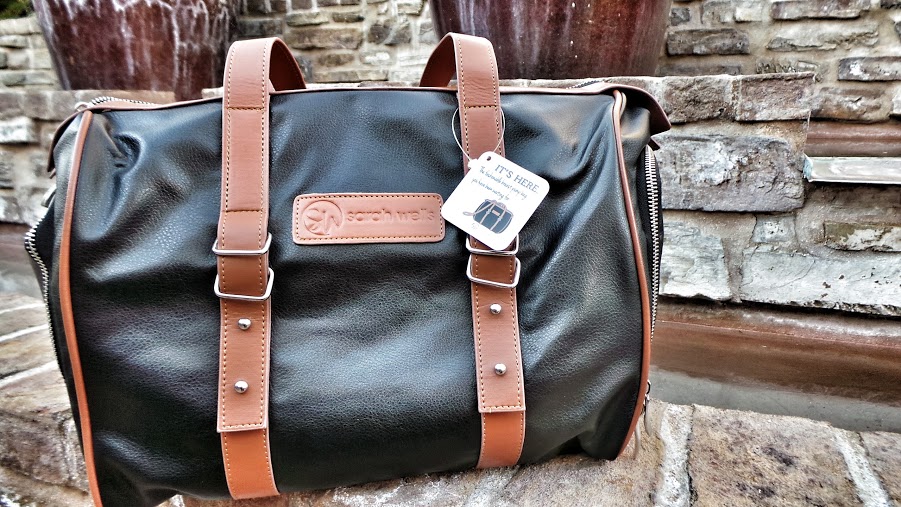 Finding a great diaper bag that can also function as chic handbag is a dream come true for moms. The Sarah Wells Maddy Diaper Bag may very well be your dream come true and I also have a coupon code for you to save 10% when you purchase it!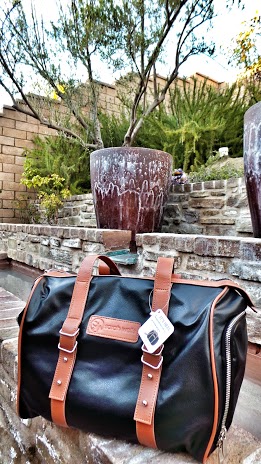 Style: First and foremost, what struck me immediately upon seeing the Sarah Wells Maddy breast pump bag is the classic and timeless satchel style. It's reminiscent of the Louis Vuitton Speedy which means it will stand the test of time. The man-made leather exterior is simply stunning.
The colors are also neutral offering moms the ease and convenience of having a diaper bag that will truly match with everything they wear. But, while neutrally is fun, it is also fun to open your bag and see a beautiful pop of color. It's the little things in life that make the difference and I simply love the rich deep tones of the interior lining.
The side pockets also flatten when they are not in use, providing, even more, space in the main compartment. I especially like this design feature because it adds to the options I have for how I use the Sarah Wells Maddy.
Honestly, features like this truly show that a real mom designed this bag to meet the real needs that we have in our daily lives.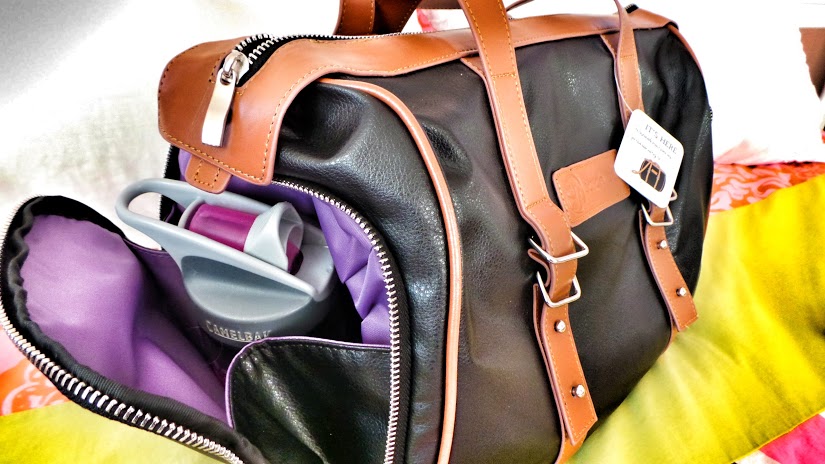 Organization: The Sarah Wells Maddy diaper bag is organized really well and will hold everything you need to go about your day. If you are a stay at home mom that still needs the ability to carry it all when you go out for errands or play dates, the Maddy delivers.
If your day finds you working from home, the Sarah Wells Maddy breast pump bag will fit all of your "mom" needs and allow you ample room to toss in files, notes, a tablet or even a small laptop. Inside the main compartment, you will find a padded pocket for your tablet, Kindle, or iPad. There is also a zippered compartment on the other interior wall for those smaller items that you want to be organized in your bag.
Likewise, for those that work at an office but need their pumping supplies with them, this bag is truly amazing. You can carry everything you need in a discreet chic bag and still fit your work necessities in your bag as well. Depending on how you organize the bag, you may be able to fit most of your breast pump supplies in the side pockets so you can reach in the main interior space with comfort at work knowing you can easily find your work-related needs.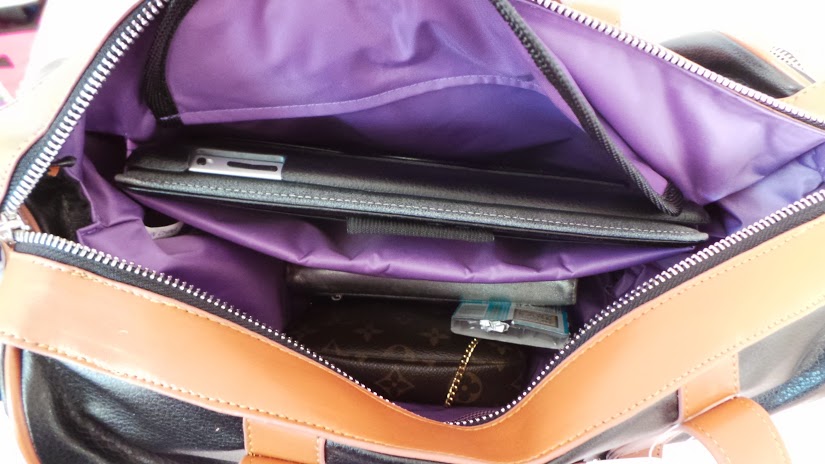 Function: The Sarah Wells Maddy is designed to fit most breast pumps but yet allows for flexibility in how the bag can be used.
One of my OCD features of diaper bags and handbags is the zipper.
Nothing is worse than trying to get in a bag –
usually one-handed because you are either holding a hand or an entire human being –
and not being able to get a zipper open because it is cheaply made.
So of course, I immediately dove in to test all of the zippers on the Sarah Wells Maddy and breathed a huge sigh of relief when I found the zippers to be of good quality. They flow with ease to make mom life easy.
The interior of the bag is easy to wipe clean and I was even able to pull the lining out of the bag a bit, which means you can clean those inevitable crumbs out of the corners. Moms that are breastfeeding or carrying milk and food for their children will appreciate that either side pocket, with an ice pack, will keep bottles of refrigerated milk cold (or begin cooling recently pumped milk) for up to four hours, depending on the outside temperature of course.
Versatility: The Sarah Wells Maddy diaper bag is as versatile as they come. Designed as a breast pump bag that can be both functional and stylish at the same time, the Maddy truly meets and exceeds these design expectations. While I no longer have little ones that require breastfeeding, the Sarah Wells Maddy Bag is one that I can easily use with our now nine and six-year-old children. The bag retails for $145, delivering a great value for the combination of features offered.
A diaper bag that can transition to a chic handbag and still fit my needs over six years beyond the "baby stage"?
Can we really ask for more than that in a diaper bag?
I am so excited to offer one lucky reader the chance to win their very own Sarah Wells Maddy Breast Pump Bag in a giveaway here on OC Mentor! I know this bag is a popular one so we have offered a variety of ways to enter.
IN CASE YOU DIDN'T WIN, YOU CAN GET 10% OFF WITH "OCMENTOR" FOR A SARAH WELLS MADDY DIAPER BAG COUPON CODE!
Be sure to sign up for our email updates at OC Mentor which will also keep you up to date on the latest posts and new giveaways as well!